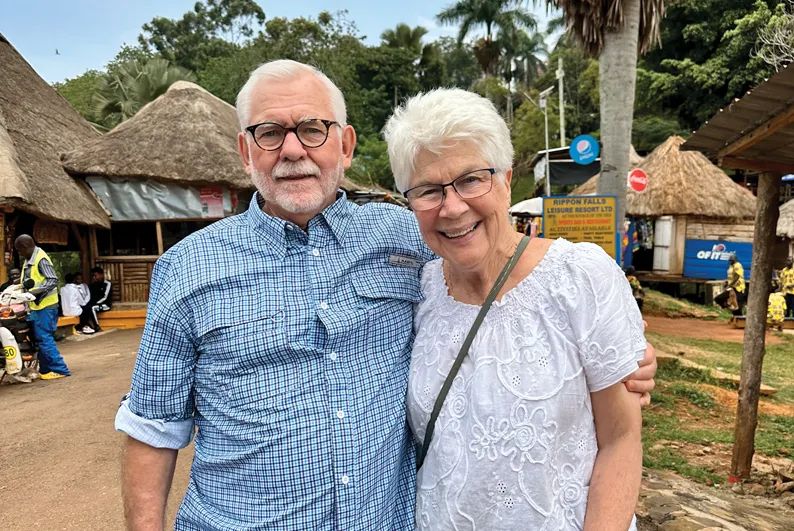 Changing the World, One Child at a Time
Billings non-profit reaches around the world to hold a tiny piece of Africa
Fifteen years ago, on their way back from church, Jean Jacques remembers her husband looking at her and saying, "We need to get involved in something. We need to do something, give back." Today, she laughs at how those words have stretched them in unimaginable ways. They now wrap their hearts around some of the tiniest residents in a small African village.
Jean has other vivid memories of that day. After church, she and Tom approached a Catholic nun who was known for her infectious enthusiasm — the late Sister Mary Vincentia Maronick, also known as Sister Mary V.
"We just adored her," Jean says. "We knew she was working with AIDS patients, and we asked, 'Can we help?' She started to cry and told us she'd prayed and prayed for help."
The group AIDSPIRIT USA, was founded in 1994 by the Rev. Tom Beggin, a Catholic priest, to provide outreach to people in our area diagnosed with AIDS. The group helped with meals and with spiritual and emotional support for those battling the disease. By 1999, the AIDS crisis was beginning to fade thanks to new therapies. Beggin knew Brother Bede Baldry who, after spending time in Kenya, relocated to Billings. The two put their heads together and realized that as the HIV crisis in the U.S. was starting to loosen its grip, Africa was a different story.
The undeveloped community of Kayunga, which sits about an hour and a half from Uganda's capital city of Kampala, was a hotbed for sickle cell anemia. AIDS was raging there as well, leaving a slew of orphaned children in its wake. The two decided to do something about it.
"There were 19 children that lived in this little two room place with a cement floor. They had little sleeping pads, one light bulb, an outdoor kitchen and bathroom," Jean says of the orphanage AIDSPIRIT began to fund.
By the time Jean and Tom got interested in 2008, Jean says, "They needed money, and they didn't know how to get it." She remembers Tom saying he needed to know more. A mere 34 days after asking how they could help, the couple boarded a series of flights that took them halfway around the world to see firsthand what the Tender Mercies Home was all about.
"I had barely been to Laurel in my life," Jean says with a laugh. "We literally fell in love with the people and these children."
Today, 14 trips later, the fingerprints of this couple are all over this project. In 2011, Tom became the director of AIDSPIRIT USA.
"When you give a child hope … it's astounding what happens," Tom says.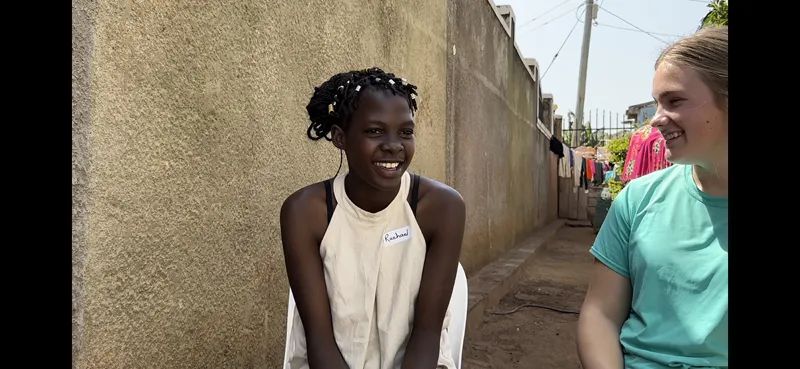 When they began their journey, the organization had already started raising the funds to build a larger Tender Mercies home on property they acquired. "Now, it's a beautiful complex," Jean says, complete with a girls dorm, boys dorm, large dining area, kitchen, library and two administrative offices.
Jean says she'll never forget walking through the area in those early years and seeing the water that residents turned to for drinking and cooking.
"There were a lot of sick people, a lot of sick children," she says. "They had waterborne diseases. They were drinking the dirtiest water I'd ever seen in my life. We said we could do something about this." They raised $10,000 to drill a new well.
"The next year we went and I just stood there and knew we had made a difference," Jean says. Just one year later, waterborne diseases were down more than 40 percent.
"These people were healthy," Jean says. "They were looking better. They were collecting pennies to take care of their well and keep it repaired." Since then, AIDSPIRIT has drilled seven new wells and rehabbed six abandoned wells. "We are providing clean water for well over 100,000 people," Tom says.
In 2015, a new face came into the organization. As the former executive director of the Yellowstone AIDS Project, Morgan Ditto-Kirkwood knew a thing or two about the disease and always had a passion for helping the underserved.
"Jean and Tom kept saying, 'You need to come see what we are doing in Africa,'" Morgan says. After being asked to be the organization's secretary, she joined the volunteer group. A year later, she made the trek to Kayunga herself. As a self-described tech geek, Morgan found her niche within the organization.
"The first time I went in 2016, I built a program for them to start doing accounting in a way that better matched ours to help with the transparency between the two organizations," she says. "I spent a lot of time in front of the computer hoping the internet would work, praying the electricity was going to stay on that day."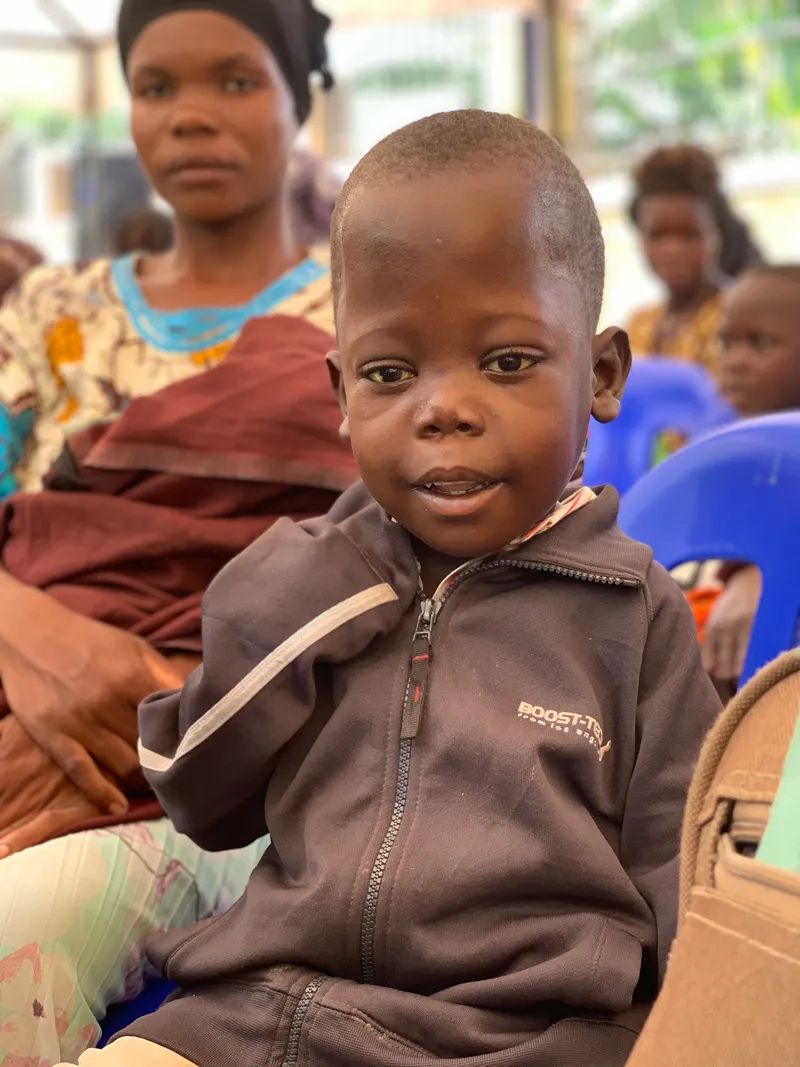 On a trip in 2019, she struck up a friendship with one of the home's very first residents. Nyanzi Misi was a young man who'd spent most of his life at Tender Mercies. Not only had he graduated from college, he was working at a local TV station in Kampala.
"It's amazing to hear him speak of what his childhood was like. I've only seen him get emotional about it once and it was when he graduated in 2019," Morgan says. "He knew his whole life was going to be different."
When Morgan returned in January of 2023, she and Nyanzi teamed up to videotape all the children sponsored by AIDSPIRIT. The goal was to share those videos with their 76 sponsors back home.
"He and I have this — I can't even describe it — this bond. It started out as mentorship but now I am an only child who has an African brother," Morgan says. "That is my little big brother who lives a million miles away. He's smarter than anyone I've ever met and wiser than you can imagine at the age of 26. There's something about the hardship that they've gone through and the wisdom that comes from that."
Aside making sure all the children are fed and educated, the nonprofit has reached out into the community to offer sickle cell anemia clinics. Sickle cell is a disease that affects the shape of red blood cells. The misshapen cells easily die, preventing them from their role of carrying oxygen to all parts of the body.
"We have a wonderful doctor who comes from Kampala with his team of people and we get all the sickle cell kids, we bus them in," Jean says. "They now know how to control their disease. It won't cure it but with good clean water and a lot of folic acid — they're getting better."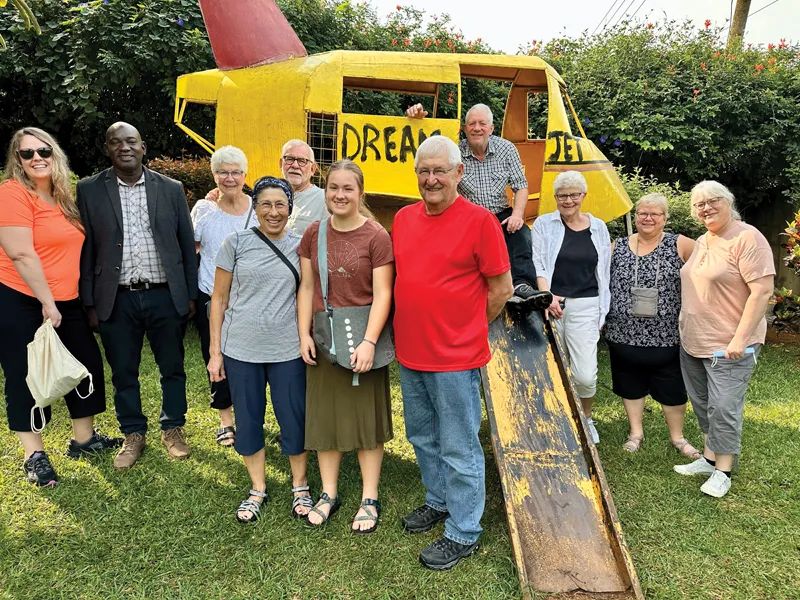 Thanks to funds from the Sisters of Charity of Leavenworth, the Jacques say they are providing sickle cell care and medicine to well over 1,000 children on an ongoing basis. Without it, Morgan says, most wouldn't live past the age of 20.
At the Tender Mercies home itself, the organization has touched the lives of more than 100 children. Some have stayed most of their lives, others maybe days until they could be reunited with family.
"The children either lost their parents to an illness or some of them had HIV affected parents," Morgan says. "Some had been abused and removed by the police and some were just found and we don't know their back story."
At the helm, Charles Walakira and his wife Jackie are the children's caregivers. They have a cook, a social worker, an administrative assistant and a nurse on the property to help them care of the children.
Over the years, AIDSPIRIT has built relationships with not only the state's Kiwanis groups but their high school key clubs as well. Aside from personal sponsors for each child, Kiwanis has helped raise a good chunk of the AIDSPIRIT budget. Since both Jean, 79, and Tom, 71, know they can't be at the helm of fundraising forever, they're developing a new way to grow revenue, with a permaculture farm. There are seven plots adjacent to the Tender Mercies Home and the Jacques have big plans for it.
"It's a farm where everything is interwoven," Jean says. "From cow manure they turn it into methane gas for cooking and hydroponics to grow tomatoes, we're going to start this farm. We are going to have cows with milk that we can sell and use to feed our children, chickens, ducks, rabbits, crops. We are so excited. We finally have a plan to become sustainable so if we weren't there, they'd be fine."
Three of Tender Mercies' children are currently enrolled in the MST Junior Academy in Entebbe, two hours away, where they're learning the ins and outs of permaculture farming.
"Oh, they are learning so much. They are learning time management, money management, the things that Uganda doesn't have," Jean says. "It's going to make a difference. They are going to be our guides."
The Jacques are hoping that with the help of the farm, they'll be able to raise anywhere from $30,000 to $45,000 in revenue to help support Tender Mercies.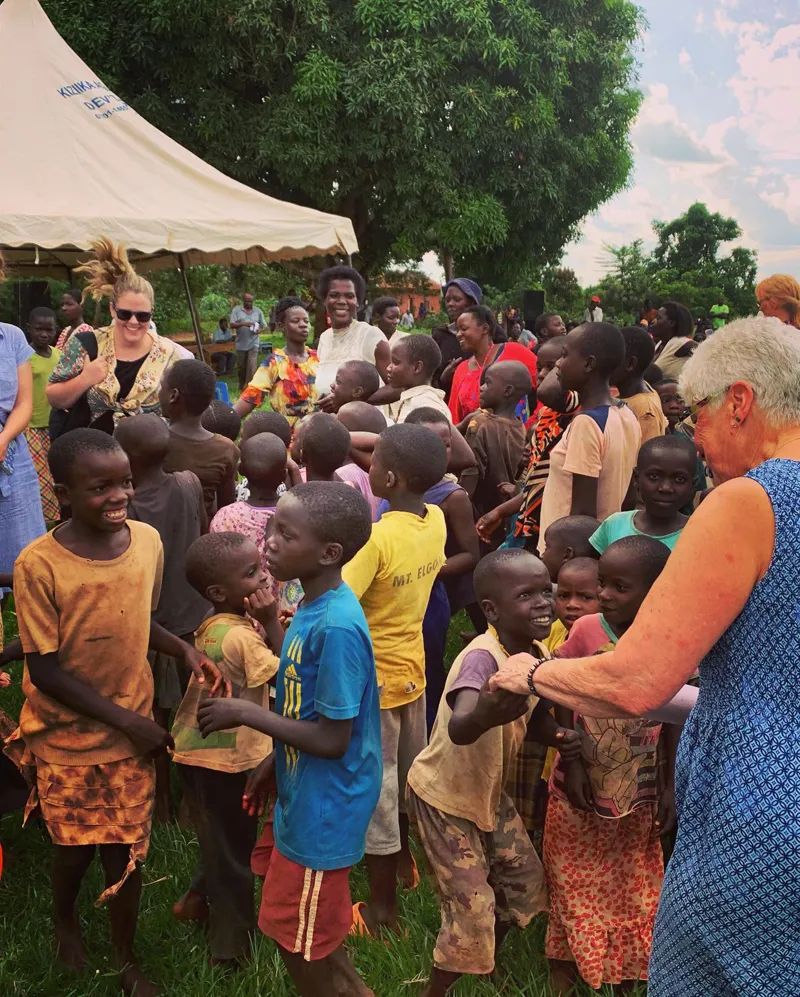 The success stories here are astounding. So many nameless children that were brought here ended up not only with names but, as Jean says, futures. There's Joseph Mary Moses who, at 3, was left to die at the bottom of a pit latrine.
"Now," Morgan says, "he's a teenager and he's in seminary school and he wants to be a priest." Gertrude, who is blind and thought she'd never attend school, is learning Braille. Rachel, who was abandoned here at 4, is now 17 and loves caring for her younger "brothers and sisters" at the orphanage.
"Let me tell you about Dumba," Jean says. "He's one of our first children. He's this adorable little boy who loved cameras. He would walk along with us and have 15 cameras hanging off of him. We'd walk and he'd use our cameras take photos." A few years back, Jean says, "He said, 'Mama Jean, I have decided I want to be a lawyer.'" When Jean asked why, he simply said, "I know I can make a difference."
Today, Dumba is 25. He's now a lawyer. "He's an incredibly kind and good young man who is now coming back to Tender Mercies to take care of all the legal things we need to have done."
As Jean shares his story, she reflects on how imperative education is in the caregiving puzzle. "It's absolutely everything to us — that these children walk away with a future. Otherwise, we've just fed them and kept them warm," she says.
To date, nearly 20 of the Tender Mercies children have graduated from college or a vocational-technical school.
On any given week, Tom, Jean and the organization's treasurer, Maribeth Habeck, will put in 30 hours of volunteer work, just to keep Tender Mercies afloat. They, along with Morgan and a multitude of other volunteers, know the work is changing lives a half world away. They also know it's done a lot to change their own hearts.
"This is quite the project that we've gotten ourselves into," Tom says with a laugh. "This has made me a better person, a stronger woman," Jean says. She adds. "I don't have to have a college degree to change the world. I didn't know that."
"As much as I know it has changed them. It's changed me," Morgan says. "I will be forever grateful that these children have let me into their world."
"We've given our hearts," Jean says, "There's no doubt about it."
HELPING PROVIDE TENDER MERCIES
Would you like to sponsor a child?
It takes about $70,000 to $100,000 annually to help run the Tender Mercies Home. Right now, the home cares for 66 children both on the property and for those who are off attending school. Of those, five children still need sponsors. Sponsors help provide an education to the children which can range from $750 for primary school all the way up to $2,500 for college each year. To learn more, visit aidspiritusa.org.