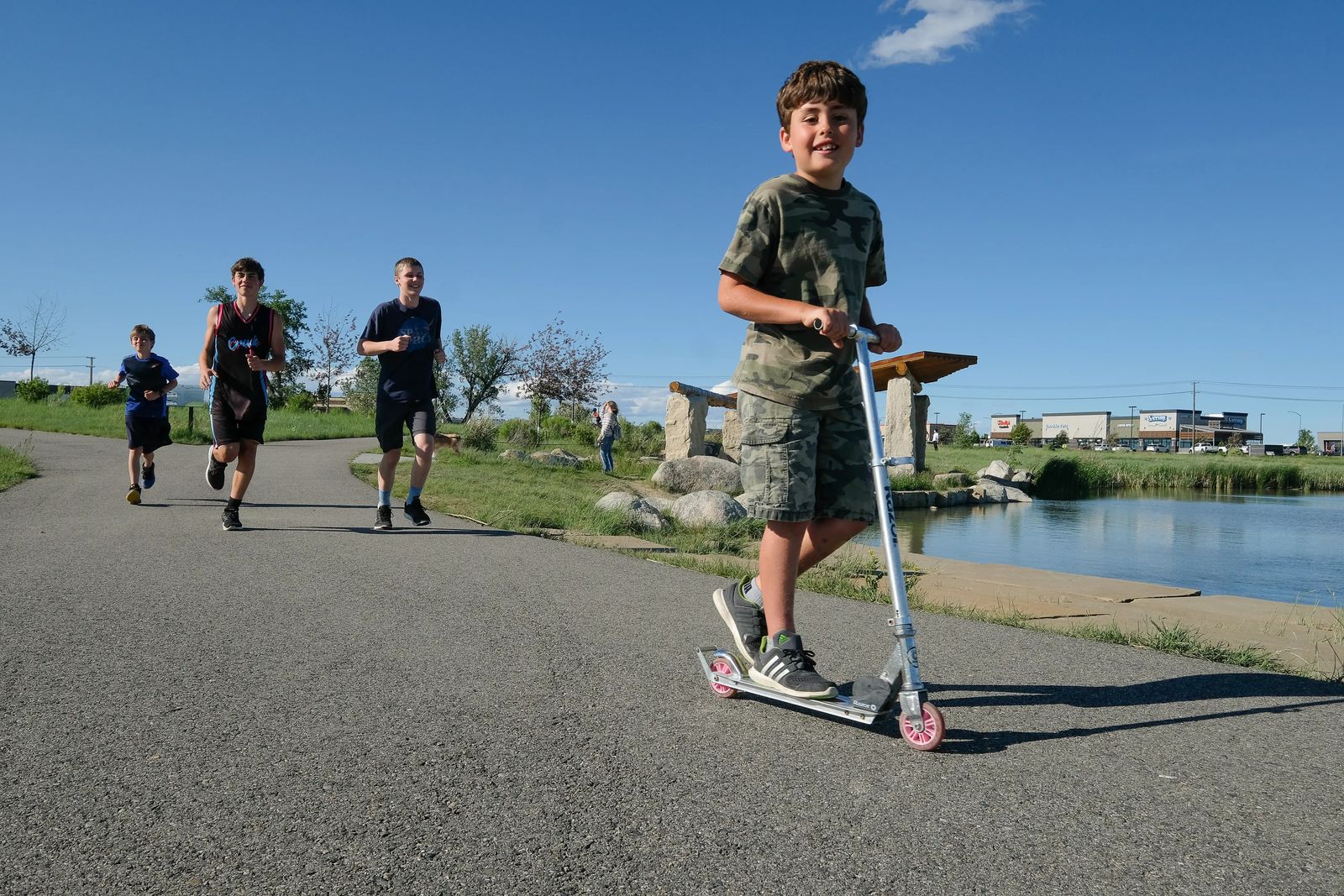 Chart a Course for Adventure
New app highlights the city's trails & bikeways
It was a sunny Saturday in June. Nothing but blue skies and a few fluffy clouds overhead. While I had a list of places my family and I typically like to explore when nice weather hits, today I wanted to traverse some new territory. With a few swipes and clicks on my phone, I found my target. The Shiloh Conservation Area.
The 70-acre city park, located near one of Billings' newest shopping hot spots, has close to two miles of interconnected and paved trails that wind and bend around manmade ponds stocked with trout and largemouth bass. There's a pavilion to shield yourself from the sun as you take in the view, and now and then you might spot one of the great blue herons that call this recreational area "home."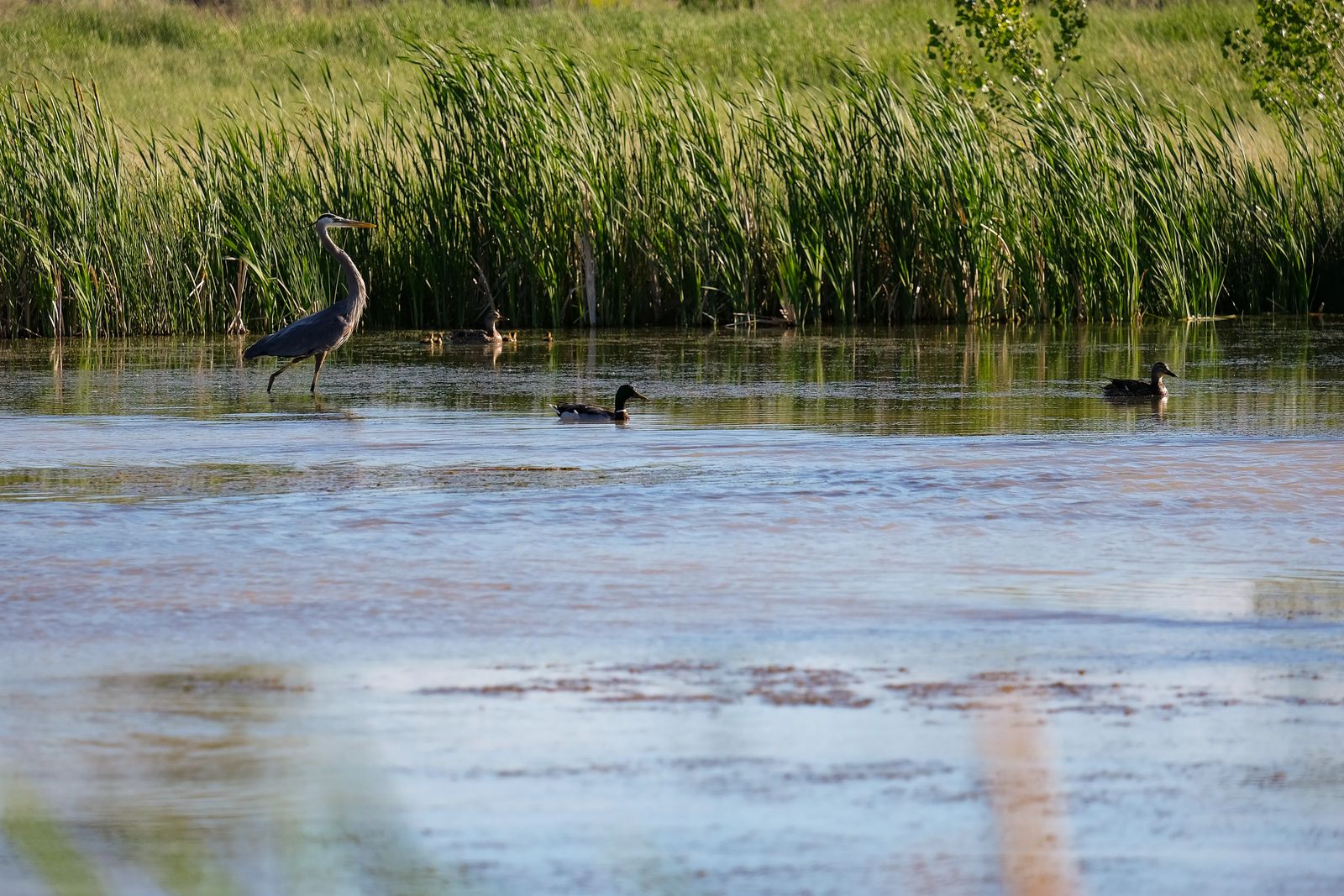 Finding the area was a breeze thanks to the brand-new Heritage Trails app launched in early spring by the city of Billings.
"We've had our printed bikeway and trails map for about 15 years," says Elyse Monat, the city's active transportation planner. "We were thinking, what can we do to make it more interactive and useful for our community?"
After brainstorming and then developing the app for about eight months, the city launched it in April of 2020, just in time for residents to get out and explore with nicer weather.
"One cool thing, for some of the routes you can choose the fastest route, the scenic route or the best workout," Monat says. "You can decide how you want to get there based on the purpose of your trip." And, once you're done with your trip, Monat adds, "You can also track your calories burned, trips traveled, and you can share all of that on social media."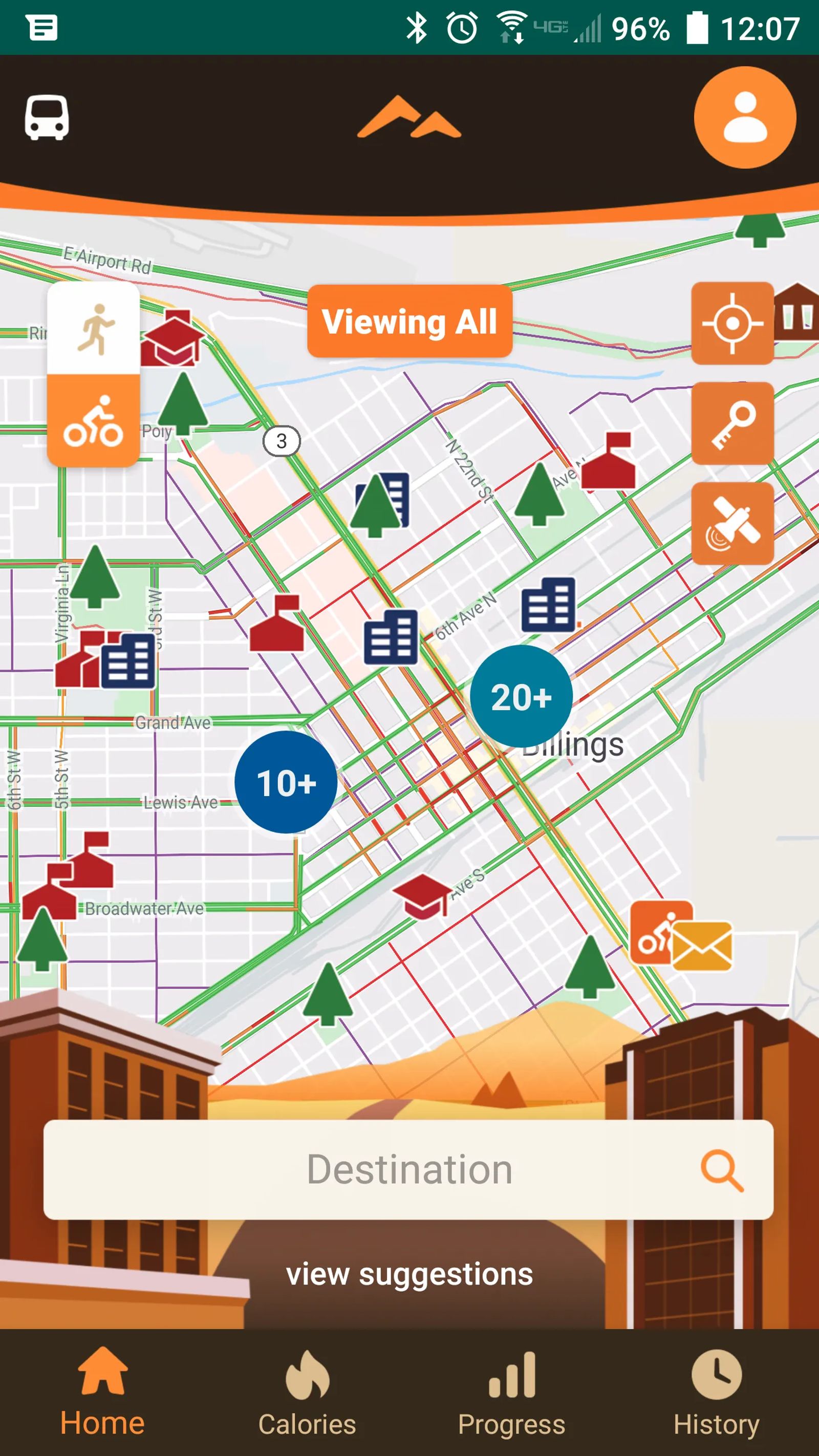 While the hope is that residents use it instead of an app like Google Maps, the real mission is to get residents to slip on their running shoes, grab their bike or get ready to push their way around town on their scooters.
"We want to try to get people using active transportation," Monat says. "It helps get people healthier. It can reduce air pollution and congestion on our roadways. It can also create a sense of community with great trails and bikeways."
As the app was in the development stage, Monat worked with other city department heads to make sure no destination was left out of the mix. As she was inputting each spot on the virtual map, she realized there are quite a few hidden gems within our city limits.
"I think there are a lot more bikeways and trails than people think," Monat says. "This could be a great way to find some of those hidden gems. If someone was sitting at home wanting to get out and about and still social distance, they could hit 'find suggestions' and bike to a park that they have never been to, check that out and see what it is like there."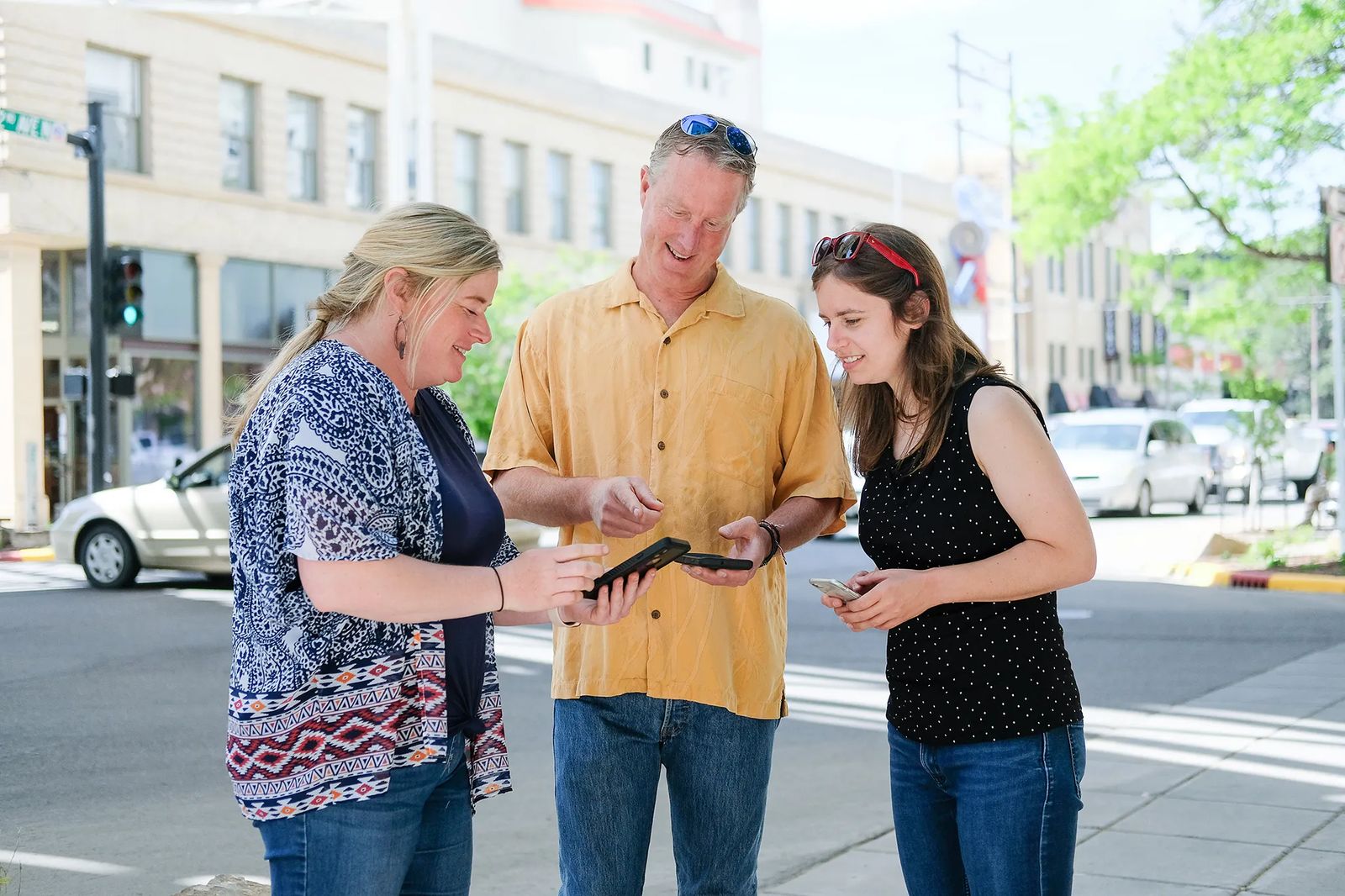 If you're headed downtown, Monat says be sure to click on the app to find the nearest bike rack. Thanks to a Montana Tourism Grant, Billings added close to 40 racks to make it even easier to pedal and park around town.
She hopes the app is a tool that women especially will use as they strive to pursue a more active lifestyle.
"From our last bikeway and trail master plan update published in 2017, 52 percent of Billings residents were women but only 32 percent of those biking were women," Monat says. "It was another reason to create this app. We hope the app makes it more accessible for women to find different and safe places to bike, places where they feel comfortable. Hopefully, we can get more women out biking."
DOWNLOAD THE APP, by using either the Google Play or iPhone App Store and search Billings Heritage Trails app.