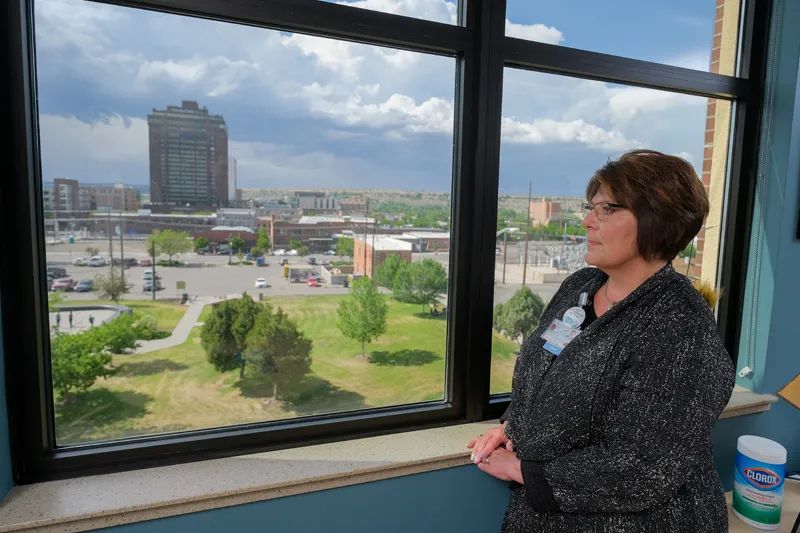 Caring for the community
Shawn Hinz leads public health through partnerships
Shawn Hintz is on a mission: to help the residents of Yellowstone County lead healthier lives.
As deputy health officer and vice president of Public Health Services at RiverStone Health, Shawn oversees a dedicated staff of 80. They serve as school nurses, sanitarians, prevention health specialists and so much more. They provide guidance and information for good maternal practices, nutrition, smoking cessation, emergency preparedness and even HIV prevention. It's a big umbrella, and Shawn is constantly impressed by her team.
"Everybody has a different role," she says. "It's a great team to work with – we're small enough to be nimble but big enough to implement programs we want and the community needs."
Speaking from her fourth-floor office in RiverStone's Lil Anderson Building, Shawn looks out toward the city spread out beneath the Rims. She sees her role as improving the health of everyone within her view, in every direction. In any given year, she says, 180,000 people are affected by the work and programs at RiverStone.
"It is humbling work," Shawn says. "If it's true public health, we are prolonging people's lives and that has such an impact on our community."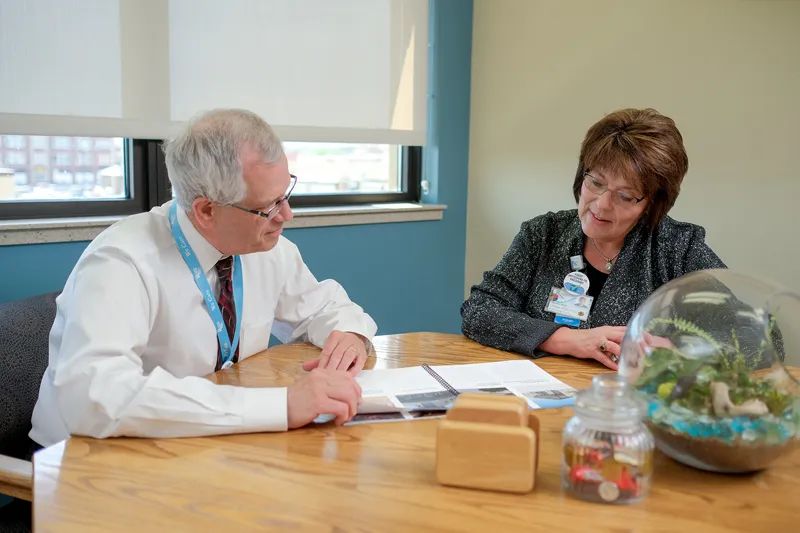 To achieve that goal takes time, and it's an effort that can often go unrecognized. Shawn finds her reward in making slow, substantive changes rather than flash-in-the-pan headlines. Her steady demeanor and her ability to communicate clearly have paid off over the long haul.
Shawn has had her hands on countless programs: Better Babies, the Nurse Family Partnership, Healthy by Design and the new Off the Streets Shelter (see related story), to name a handful. She's served on the incident command team during emergencies and she has sat at the table with numerous agencies — the YWCA, Montana Department of Corrections, Tumbleweed and the Mental Health Center. Yet, all of her roles share a common theme. She's one among a coordinated team working to make a difference for the people of Yellowstone County, using programs to help with food, housing and everything a person needs for a basic existence.
"If we're working at the level of policy, systems and environment to meet those basic needs, we're helping improve their health," Shawn says.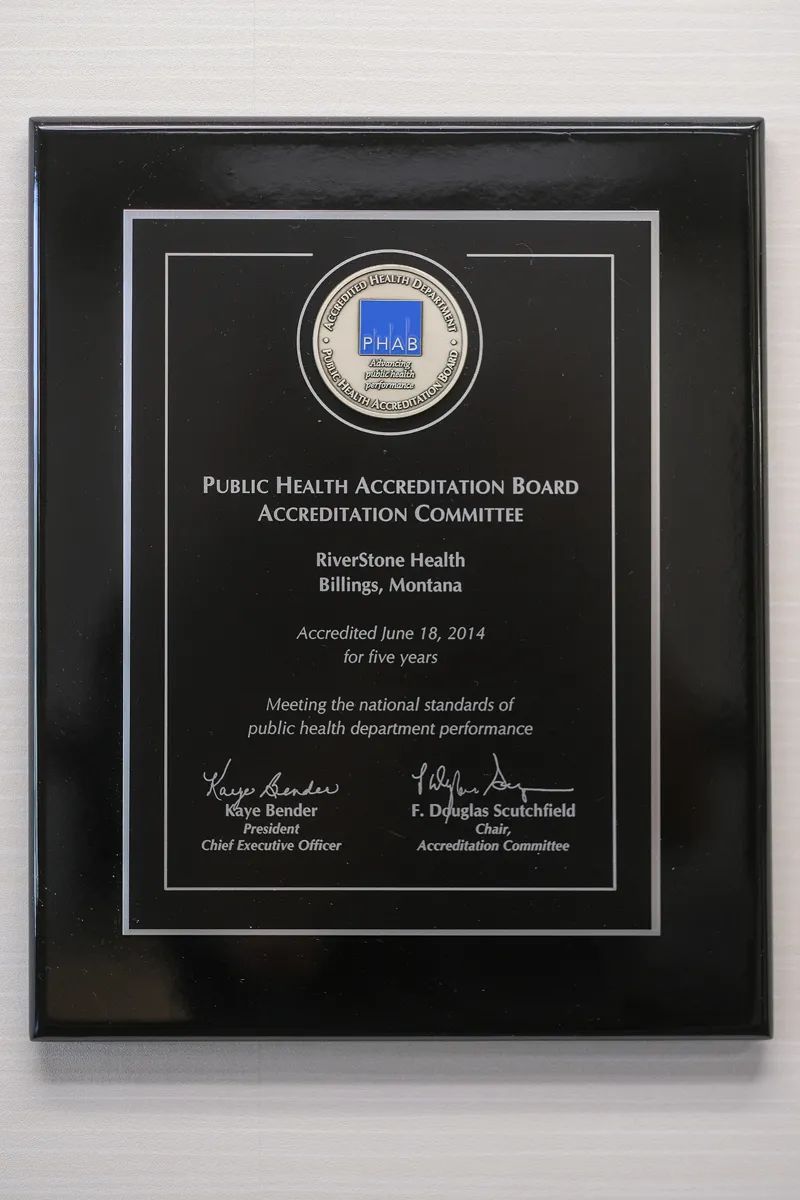 Within RiverStone's walls, Shawn takes pride in the team effort that earned national accreditation — and recently re-accreditation — for public health in Yellowstone County. As only the 44th in the nation to earn the recognition, "Montana stands out across the United States," she says.
The programs that helped meet the accreditation requirements are dear to Shawn's heart. One, KidsFirst, assesses the health of children placed in foster care and delves into the reasons behind the increasing numbers.
"We are making sure kids have everything that's optimal so that they can thrive in situations that are less than desirable most of the time," Shawn says.
Another is the Child Advocacy Center, an evidence-based program that seeks to minimize the trauma suffered by children subjected to abuse or neglect. Simply by coordinating services, the child has to be interviewed only once, rather than by each agency. "That's a great win, especially for the kids," Shawn says.
Shawn's desire to support others seems to come naturally. Her mother, a teacher, raised Shawn and her brother after their father died in a car accident.
"My mother always said that you only need one person in your life that believes in you and she was that person for both of us," Shawn says. "My role as a social worker was grounded in her philosophy of advocacy and interest in people."
A Montana native, Shawn grew up between Billings and Huntley Project. With a diploma in sociology and psychology from Eastern Montana College, she landed her first career job at Gateway House in Billings, where she answered the crisis line and ran the shelter for victims of domestic violence. In 1992, she joined RiverStone Health when she was hired for a position in Maternal Child Health. She referred to it as her "heaven-sent job."
"We were so honored to be in their homes and to know that we were making a difference, because people told us we were," she says.
Working in Maternal Child Health opened Shawn's eyes to the power of prevention – a passion that has inspired her throughout her career. Such real-world experiences served her well when she went on to earn her masters' degree in public health from the University of Montana.
Today, Shawn balances her work with activities she enjoys: camping, traveling and spending time with her family – particularly her grandchildren. Yet, her life remains inextricably linked to her sense of purpose. Even in her "free time," she serves on various boards, volunteers for organizations and participates in fundraising events.
"I am a lifelong learner," she adds, "and I don't mind giving up a weekend if I can go somewhere, attend an event and learn something."
That craving to learn took on a global perspective when Shawn hosted Kunthy Ok, a public health nurse from Cambodia. Kunthy spent a month observing public health practices in the United States, after which Shawn traveled to Cambodia to help implement Kunthy's action plan. The experience touched Shawn on a deeper level.
"Probably most vivid for me was the trauma that the people faced there under the regime of a dictator who ruled during my lifetime," Shawn says, her voice trailing off. "She (Kunthy) took me to the killing fields. … Just seeing how resilient people were. … They were building again upon their strength to just survive."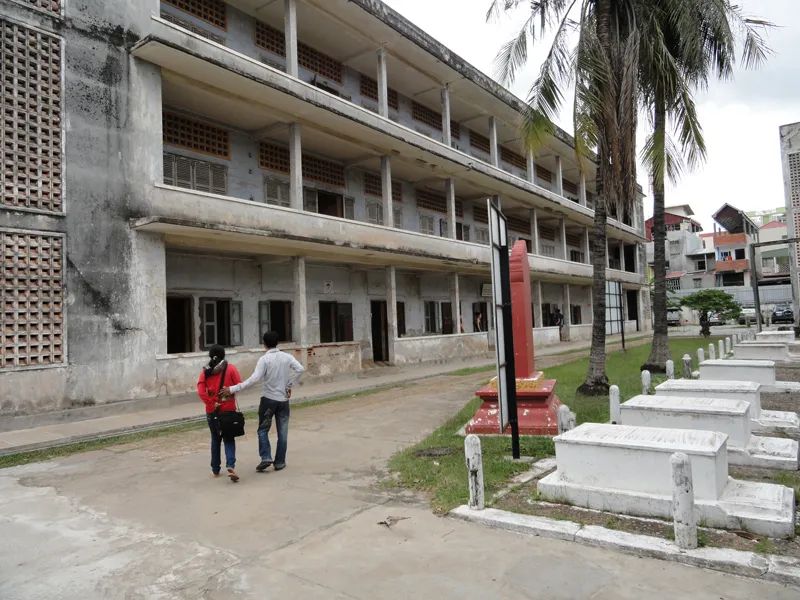 Kunthy took what she learned in Montana and, without running water, tried to duplicate the Supplemental Nutrition Program for Women, Infants and Children program in the most rural areas of Cambodia. She worked to end childhood illness through vaccination efforts. Using grant money, she transported people in from the countryside to educate them about healthy habits.
"That was extremely inspiring," Shawn says "Facing those forces in the most difficult situations, she was vibrant and optimistic. She just knew change was on the horizon. Her action plan was that she'd have to educate people before they would change their behaviors. It does take time."
Despite the striking contrasts of cultures, both women face the same major challenge: to convey the vital role that public health plays in their communities. They also strive to broadcast the benefits of public health's on people's lives, in efficiencies and ultimately on the economy.
Even here, Shawn still finds that the community is often unaware of the distinction between public health and medicine in general. Although both are related to health, public health focuses on the health of a community while a sick person making a doctor's appointment focuses on the health of the individual.
"We (at public health) are really trying to change the trajectory of health," Shawn says. "It looks at the health of a community as a whole, the science behind that and how to prevent disease. Even the masking, distancing and handwashing – those primary preventions are all focused on preventing disease. That's much different than the clinical health piece, where people present on a one-on-one basis for illness."
This spring, with Covid-19 case numbers dropping, Shawn was about to embark on a long-overdue holiday. But before heading out, she paused to reflect on the "year that no one will forget."
When Covid-19 abruptly yanked public health from its "under-the-radar" role and pushed it to the forefront, the crisis demanded a Herculean response. The department had long-standing plans for emergency preparedness, but those plans didn't come close to anticipating the extended crisis that Covid created.
"Day by day, we didn't know what we didn't know," Shawn says. "We had to pivot on a dime and decide what's most important that day and do it. We just did it."
At the peak of the pandemic, when public health staff struggled to keep up, Shawn's long-established partnerships paid off in a big way. United Way helped coordinate testing and the city of Billings — and even the library — provided backup.
"Library employees were not being used in traditional roles, so they helped with contact tracing and investigations," Shawn says.
By the end of July 2020, with 30 cases a day in Yellowstone County, the contact tracing felt insurmountable. By November, the number of cases had jumped nearly five-fold.
"Everyone was juggling 100 balls," Shawn says. "It seems so long ago, but it's still so vivid."
As cases skyrocketed and the pressure ratcheted up, Shawn relied on her family.
"I have a very supportive husband of 41 years, Derek, who jumps in and helps with keeping life together at home and otherwise," Shawn says. Her daughter, Shanna, and son, Shayne, along with their spouses and children, brought bright spots to Shawn's endless days.
"If there wasn't time to connect to talk, they would text," Shawn says.
A note on Shawn's desk, which arrived with flowers from her family, reminds her of the months she felt overwhelmed. It expresses thanks to public health for its role and then offers a more personal message.
"Hang in there! Give yourself some grace and always remember, we're your biggest fans!!!"
The same networks that came to the rescue during the pandemic continue to occupy Shawn's work schedule. She credits those collaborations with laying the foundation for most everything she's accomplished.
"I think I have enough connections to call on people when I need them and they can call on me," she says.
John Felton, president and CEO of RiverStone Health, recognizes Shawn's vital role in those partnerships and as a leader at RiverStone.
"She has spent a lifetime helping families succeed," he says. "Thanks to Shawn's leadership, our unified whole is much more than the sum of our parts."
Just as Covid fortified existing partnerships, the pandemic taught lessons that will take public health to a new level. Those in the trenches learned the value of strong leadership and the need to communicate the science behind public health guidance.
The pandemic also spotlighted inequities in medicine and in the local public health system —particularly regarding the high rate of Native American mortality — and has prompted attempts to address those inequities. Likewise, staff learned how to make their way despite material bottlenecks and funding challenges. Covid even forced advances in technology.
"Truly, we started the pandemic on paper," Shawn says. "By December (2020) a programmer had developed a program for us."
Shawn is excited by the progress made under pressure and sees a bright future for public health, both locally and statewide. The University of Montana now offers bachelor and advanced degrees in public health. Simultaneously, public health training centers have sprung up across the state. And in Billings, RiverStone Health has grown into its own.
"I think the horizon for public health in Billings is rich," Shawn says. "It's an exciting time for public health in Montana."