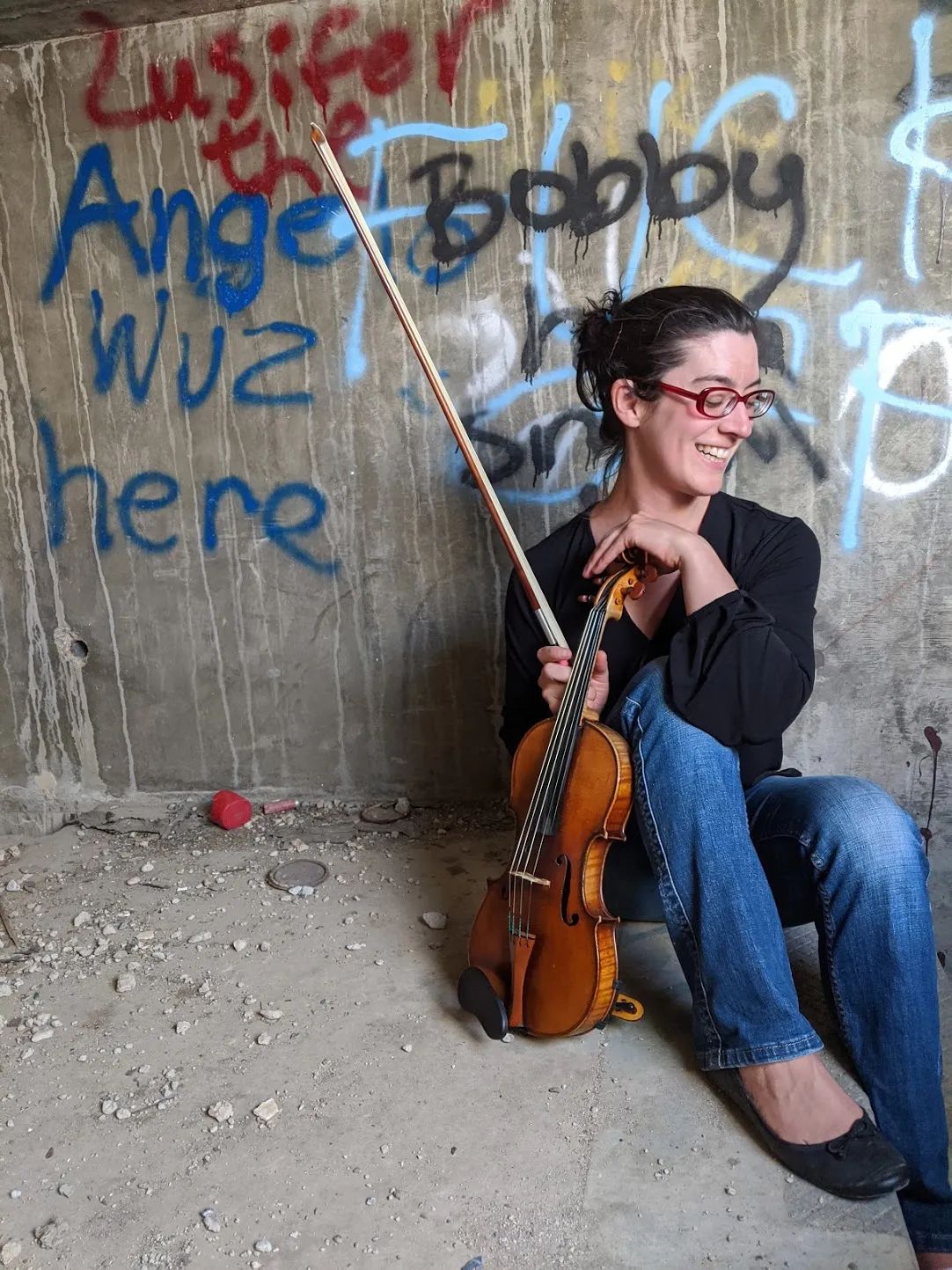 Decommissioned
Megan Karls picks a stark backdrop for beautiful music
In the starkness of decommissioned military installations amid the Covid-19 pandemic, Megan Karls commissioned herself to make music. With her violin tucked beneath her chin, she filled these remote and abandoned structures with beauty from composers like Johann Sebastian Bach. Each piece was brought to life in the raw Montana hinterland.
With traditional music venues shuttered during the pandemic, Karls couldn't carry out her roles as the co-concertmaster for the Great Falls Symphony, assistant concertmaster for the Billings Symphony Orchestra and Chorale, and violinist for the Cascade String Quartet. Instead of closing the door on performing completely, she embarked on a solo unlike any other, creating the video album, "Decommissioned: Solo Violin in Cold War Relics."
In the sun and wind, dressed in a red gown or sleeveless blouse, she stood outside, below a radar tower, or inside a discarded missile silo. She performed, hunkered down in an abandoned stairwell, and played in a dark racquetball court, lit only by flashlights. She sat on dusty concrete floors, dangling over a crevasse in the floor. A chapel filled with sunlight provided the inspiration for her rendition of Bach's Chaconne, a 15-minute musical composition of repeated short harmonic progressions.
"Chaccone is the greatest masterwork, literally for an unaccompanied violin," Karls says. "It's a mountain to climb so I wanted to take on that challenge, to record it in adverse conditions." The piece was written in the 1700s as the fifth and final movement of Bach's Partita No. 2 in D Minor. Each section is based on a dance: the Allemanda, Corrente, Sarabanda, Giga, and finally the Chaconne, which is longer than all four movements that precede it, combined.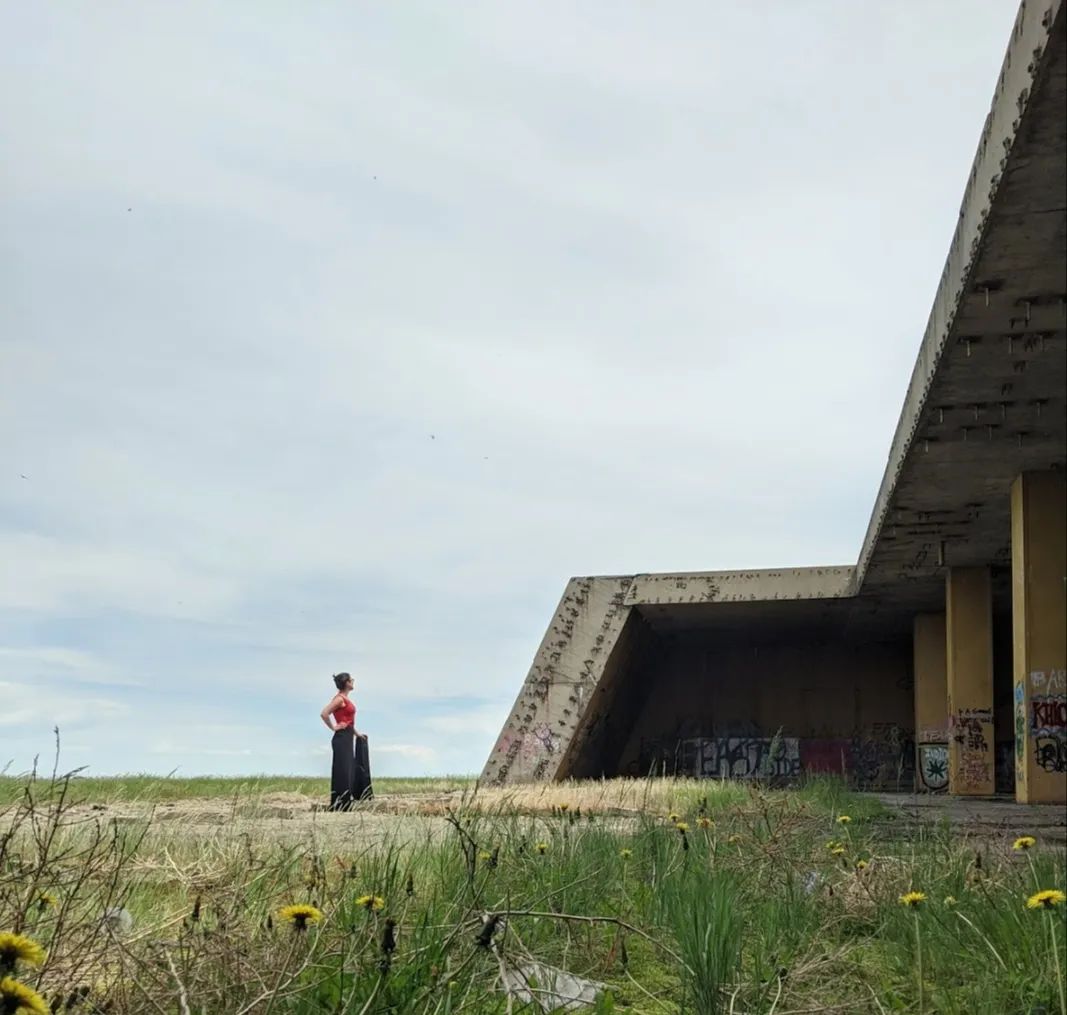 Accompanied by her husband David Raba, Karls traveled to abandoned sites in Ledger, Conrad, Glasgow, Havre and Cut Bank. After they were married on Aug. 18, 2018, the couple honeymooned in St. Marie, located on the site of the abandoned Glasgow Air Force Base.
"I have always been attracted to far flung places," Karls says.
Karls was born in northern Wisconsin, close to the town of Watersmeet. "I wound up in school in Wausau, which is about two hours south," she says. "It's kind of the last outpost in Wisconsin."
The Wausau public school program introduced her to music when she was 10 years old. She gravitated immediately to the violin.
"The only way I can describe it is, the first time I held the violin, and put the bow to the string, I just felt like I was struck by lightning, and for me nothing else mattered forever and ever."
As an adolescent, she says, "I was very much on my own. I am an only child. I was a little adult because my parents worked all the time." Her father was a mechanic, her mother a food service worker. "We just struggled," she says. "I grew up in a trailer park. I was grateful for the public school music program."
Although she wanted to be a ballerina, she abandoned the idea because she says, "I really like to eat. Actually, I really liked science. I was interested in going into space, but the violin chose me."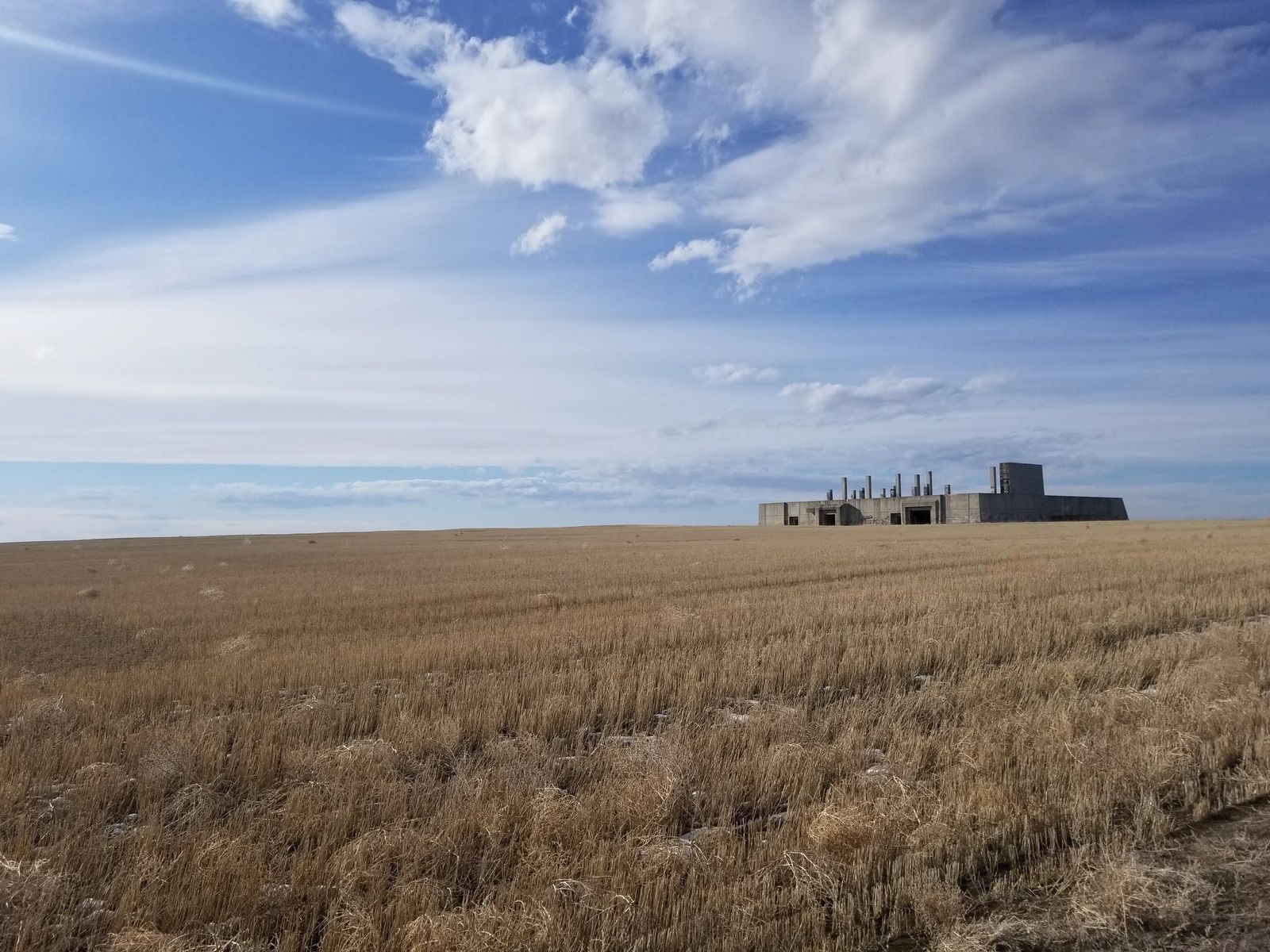 Her music instructor also chose her.
"There was a teacher in Wausau that scooped me up. She found me, a woman who was a few generations older. This woman had grown up loving the violin and had wanted to be a violinist herself, but at that time, it was impossible to be awarded a job in classical music."
Generously, Marguerite Donnelly decided to help Karls. "I will give you a scholarship. I will pay for your lessons," she recalls Donnelly saying. "My teacher then found me a patron to make a down-payment on a violin. I just had a lot of great support."
"What a lot of people don't know is to audition for a professional orchestra now, you play behind a screen," Karls says. "They actually put down a carpet so they can't hear if you're wearing high heels or men's shoes. You aren't allowed to speak."
Karls remembers going to see Jorja Fleezanis when she was 15 years old. She was awed by the first female concertmaster of the Minnesota Orchestra in its 105-year history, who had joined the institution in 1989. Karls admired not only her talents, but the purple hair she wore at that performance. Years later, Karls had the opportunity to play with Fleezanis in Missoula.
"As I age as an artist," the 35-year-old Karls says, "what's really important for me moving forward is to bridge that gap for women because there's a ceiling in the way. There's still an achievement gap, though it is so much better than it was. It's just in my generation that it is beginning to equalize."
In making "Decommissioned," Karls played "Soliloquy" by Stas Omelchenko, "Pastorle" by Craig Naylor and "Flore" by Grant Harville. Working with them satisfied her goal of collaborating with living composers. To describe the music that represents the prairies of Montana, Karls says, the key word is "space."
"In Grant's and Craig's pieces, in different places, you can hear expanse," Karls says. "With an instrument that has to be babied and held for hundreds of years, I think of the soul of the violin as the sound of our most intimate feelings."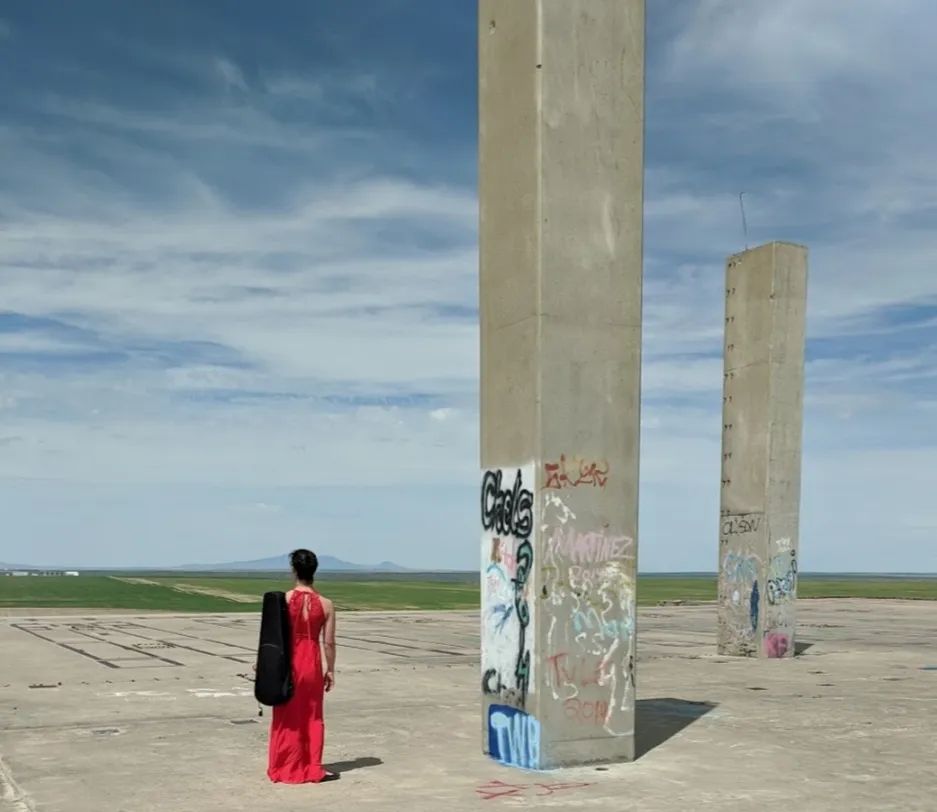 While her husband, Raba, a graphic designer, filmed her performance, she produced and edited the final version.
"He set up the camera and made sure it didn't blow over," she says. "It's been humbling to acknowledge this is not perfect. It's not a studio-engineered piece." The chirping of birds and rushing of wheat grass can be heard in some of the music.
The remote locations were wracked with heat and wind, and lacked conveniences. She washed her hands with water she brought with her before she played her valued instrument. She made sure she remained hydrated to be in good shape to execute her music. She changed into her performance clothes in locations harboring trash from years of neglect.
"I pushed my body to the limit, out of my comfort zone," Karls says.
In Karls' profession, "There's so much emphasis on presenting this flawless performance, and in a way, the biggest gift this project gave me was to be OK with not being perfect." Now, she has come to a new definition of perfect, that of "always getting better."
"There isn't perfection as an artist," she says. "There isn't perfection in being human. I have worked hard to be a good wife and a good daughter, but I'm not perfect."
Karls is looking forward to the Billings Symphony kicking of its new season this fall. She's grateful to be able to return to the newly renovated concert hall in the Alberta Bair Theater. As she takes her violin and faces a live audience once again, she'll embrace this new outlook on what it means to be a performer, no matter what her stage.