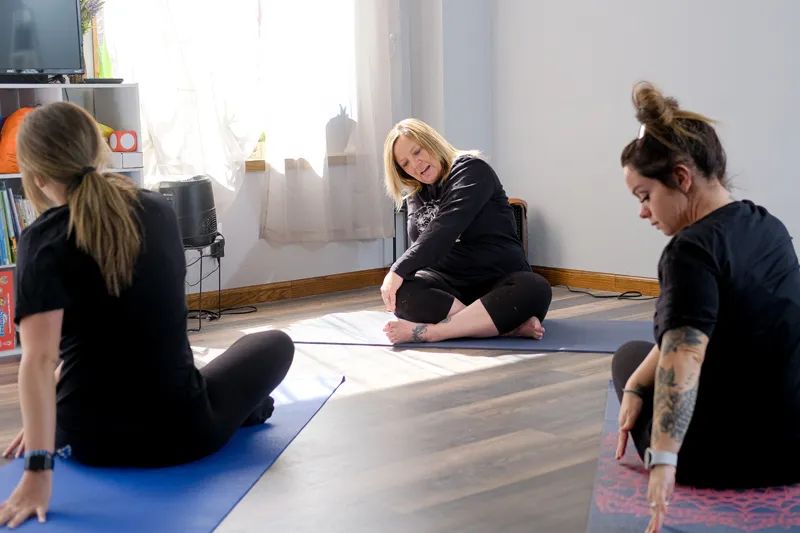 Empowered by Divine Growth
Helping teens in foster care heal
The Japanese have a traditional way of repairing broken pottery that involves using a lacquer mixed with gold powder to mend the vessel back together. It's called kintsugi, and the process makes the vessel not only more beautiful than before, but also stronger and more valuable.
It's a fitting metaphor for what Rebecka Perfitt does. She founded the Empowered by Divine Growth Foundation, a nonprofit organization that supports and empowers teens who are in foster care by providing them with healing experiences they would not ordinarily be able to access.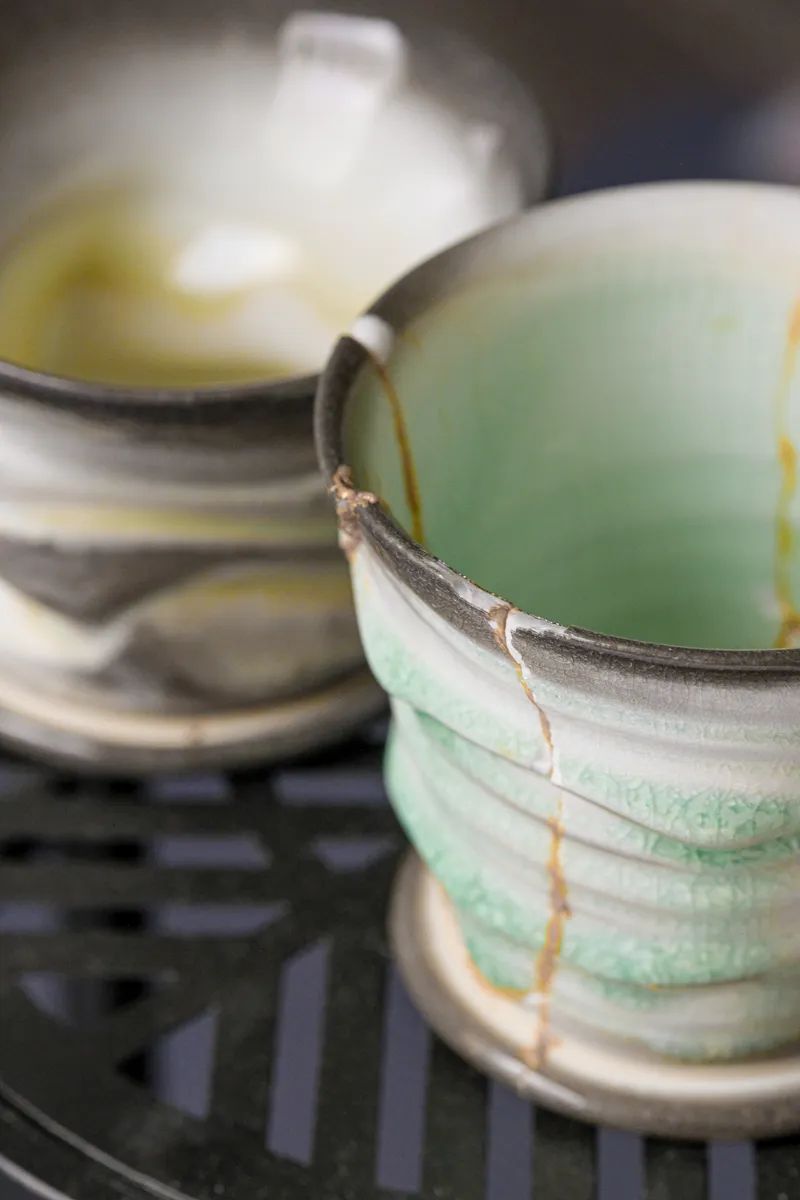 Awhile back, Rebecka led a small group of teen girls through the kintsugi process, starting with their choosing a piece of pottery and then breaking it. Then they pieced the vessels back together using glue and gold leaf to accent the cracks. Hannah Weischedel, 16, chose a white vase with three faces, which she says reminds her of the different "faces" she wears in life.
"When I put it back together, I felt better, stronger and more beautiful," Hannah says.
After four long years in foster care, Hannah was adopted on Monday, April 11. She still has the vase as a reminder of her Empowered by Divine Growth experience.
"I'll look at it and know that it's going to be better," Hannah says. "I'm able to fix the pieces that are broken."
Almost all children in foster care have experienced trauma and for many, the experience of being in foster care is isolating and sometimes traumatic in itself. Rebecka's goal is to move them beyond the trauma in non-traditional ways.
"They are victims, but that's not who they are," Rebecka says. "I want to empower them, and let them know that you are loved, and you are special."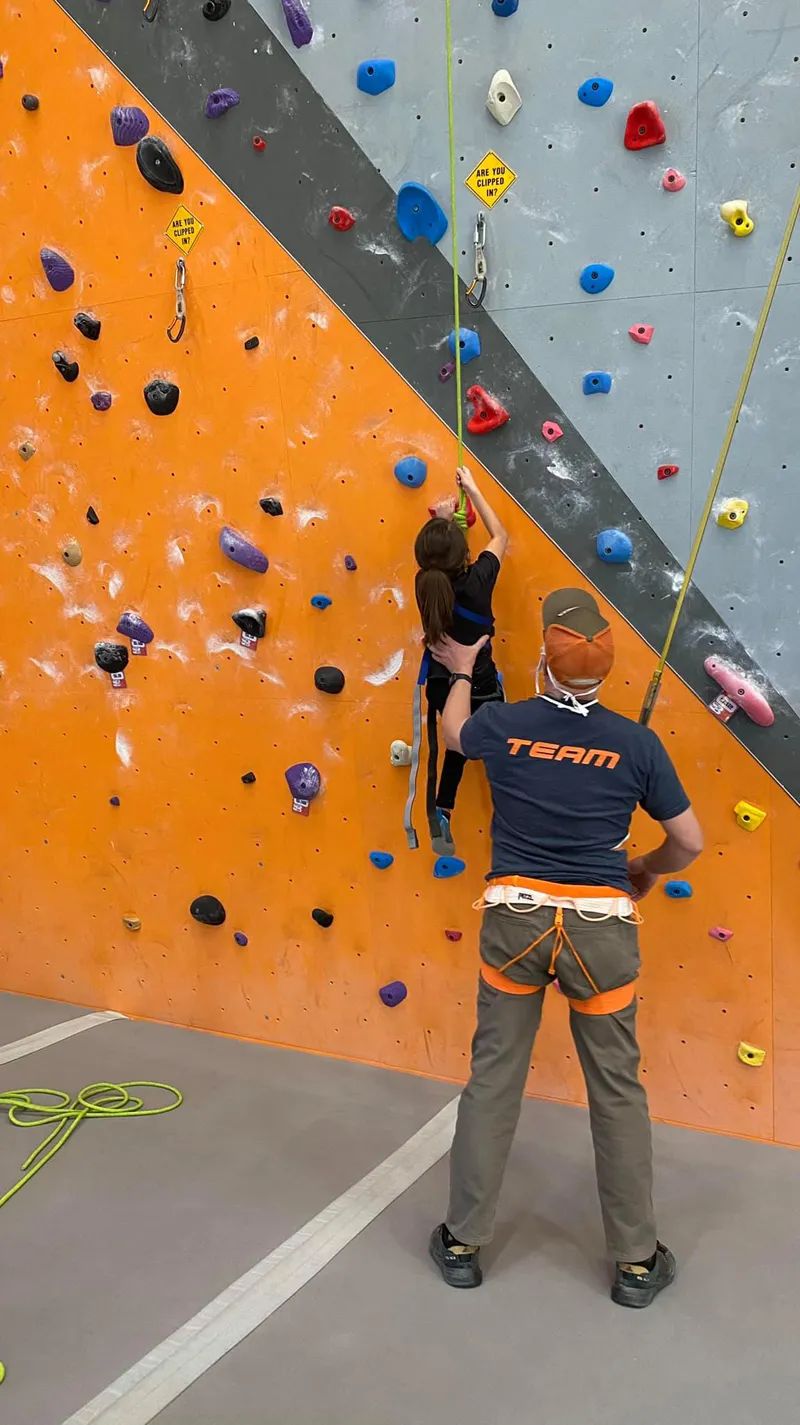 For some teens, that looks like an empowering self-defense course or a membership at a kickboxing gym where they can vent their frustrations on a punching bag. Rebecka helped Hannah overcome her fear of heights with rock climbing.
All the teens – mostly girls, along with a few boys – learn yoga and meditation. Rebecka is a certified trauma yoga therapist, and owner of Empowered by Divine Growth LLC, a private yoga practice for survivors of trauma. She works with adults and children, and many are in foster care.
She intimately understands their experiences. Rebecka's parents divorced when she was 2 years old and was sexually molested when she was 9. Not long after that she began doing drugs with her stepfather and was later placed in foster care. She lived in nine different foster homes before she turned 18. She says the experience of foster care was traumatic and eroded her self-worth.
"If they went on vacation, they'd find a home for me to stay," she says. "You never felt like you were ever a part of the family."
She left the system after a stint in a correctional facility for girls. By age 19, Rebecka was pregnant with her first child, a son, and married Jason at 20.
"We all just started growing up together, the three of us," Rebecka says.
Her second child, a daughter, was born when she was 23, and in 2005 the small family relocated to Montana, where Rebecka started practicing yoga.
"It was the first time I ever felt like I was in my own body and not disassociated," Rebecka says. "It was very empowering."
As her two children became older, Rebecka began focusing on her healing. She and her husband decided they wanted to be foster parents. Rebecka wanted to provide the kind of care she never had. Over the years, the couple parented 13 kids, mainly sibling groups for long-term placements.
Rebecka and Jason ended up adopting twin girls who are now 6 years old, but before their adoption Rebecka and her husband had a long-awaited adoption fall through. It was Mother's Day 2017, and they were all assembled in the courtroom awaiting the petition for adoption to be signed when the judge reversed his decision and returned the two children they'd had from birth to their mother. The heartache was almost more than Rebecka and Jason could bear and they decided not to continue providing foster care.
"We surrender. Here's the white flag. We are done," Rebecka says. "I knew this was not the path I was supposed to be on."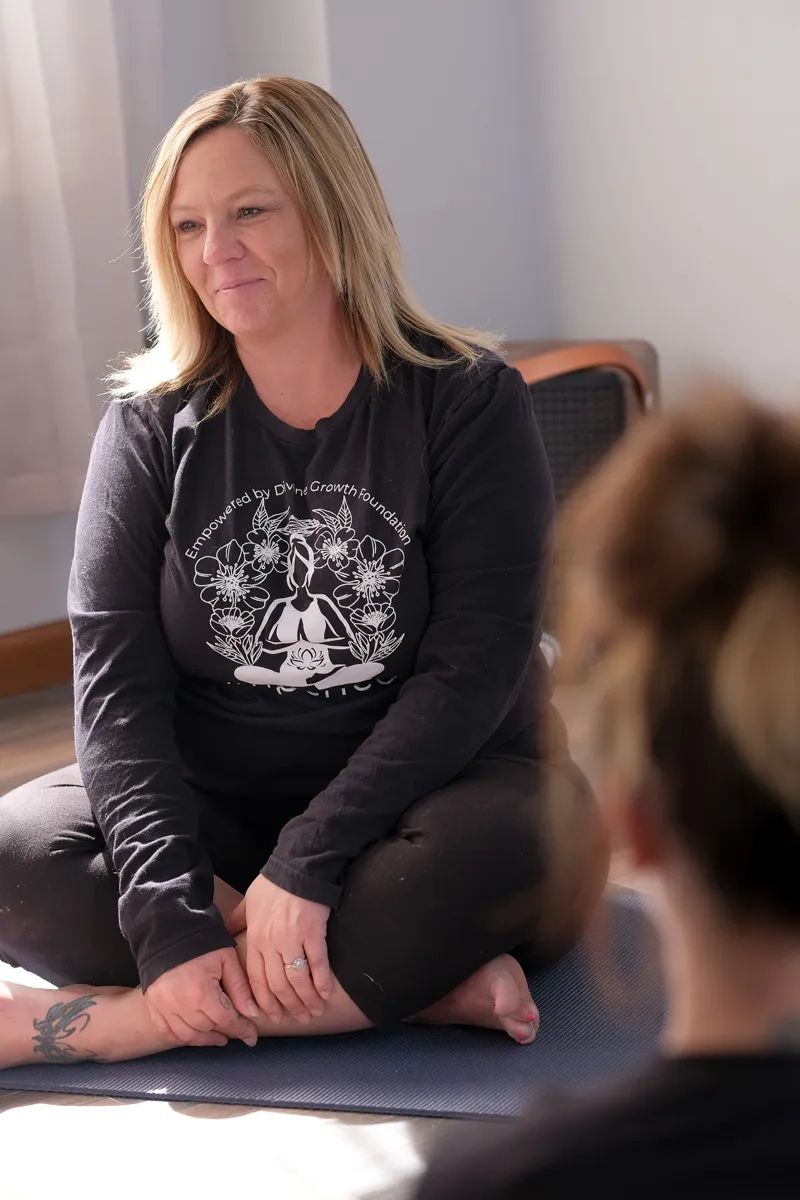 Wanting to start a new chapter, she turned to yoga and poured herself into becoming trauma-yoga certified. It's there she also developed a new level of compassion for mothers whose children were removed from their care and placed in foster care.
"I missed the mark, because these moms, they're going through all the trauma too," Rebecka says.
She wanted to empower those mothers to regain their strength and dignity and, if the courts allowed, have their children back. Rebecka realized they experienced trauma too and needed healing.
"When I see a mom succeed and recognize her worth, those are my paydays," Rebecka says. "When two of my teens were able to stand up in a courtroom and speak – those are my winning the lottery days."
The seeds for the Empowered by Divine Growth Foundation were planted during a game night with four teen girls, all in foster care. Rebecka's hope was to provide them with a connection to someone with the same experience and help them build relationships. She discovered that they had greater needs, and Rebecka set out to meet them.
One girl had gotten a job but didn't have transportation, so Rebecka raised money to buy her a bike. Another girl had interest in a career in dermatology, so Rebecka arranged for her to meet several dermatologists and talk to them about their career paths. Then she funded a gym membership for another, and the momentum continued to build from there.
"The sky is the limit," Rebecka says. "There is no limit on empowerment."
She has since developed a more formal, but still flexible program. It includes yoga once or twice a week along with guided meditation, and workbooks to help guide foster kids on their healing journey.
In 2020, Rebecka was the recipient of a 100 Strong Billings grant of $8,500, which she used to buy laptops for some of the girls in her program. It was during the height of Covid and they needed computers to stay connected for school and socially. She also stocked up on workbooks and used the remaining funds for other projects.
"These teens are working really hard at changing their lives," Rebecka says.
Eventually, Rebecka hopes that the Empowered by Divine Growth Foundation can help teens pay for college expenses or other non-traditional secondary education. So far, 15 teen girls and two boys have participated in her program, and there are others waiting to participate.
"I get to just go out and be someone I needed when I was younger," she says.
TO HELP THE EMPOWERED BY DIVINE GROWTH FOUNDATION, please visit the donation portal online at www.ebdgfoundation.com.