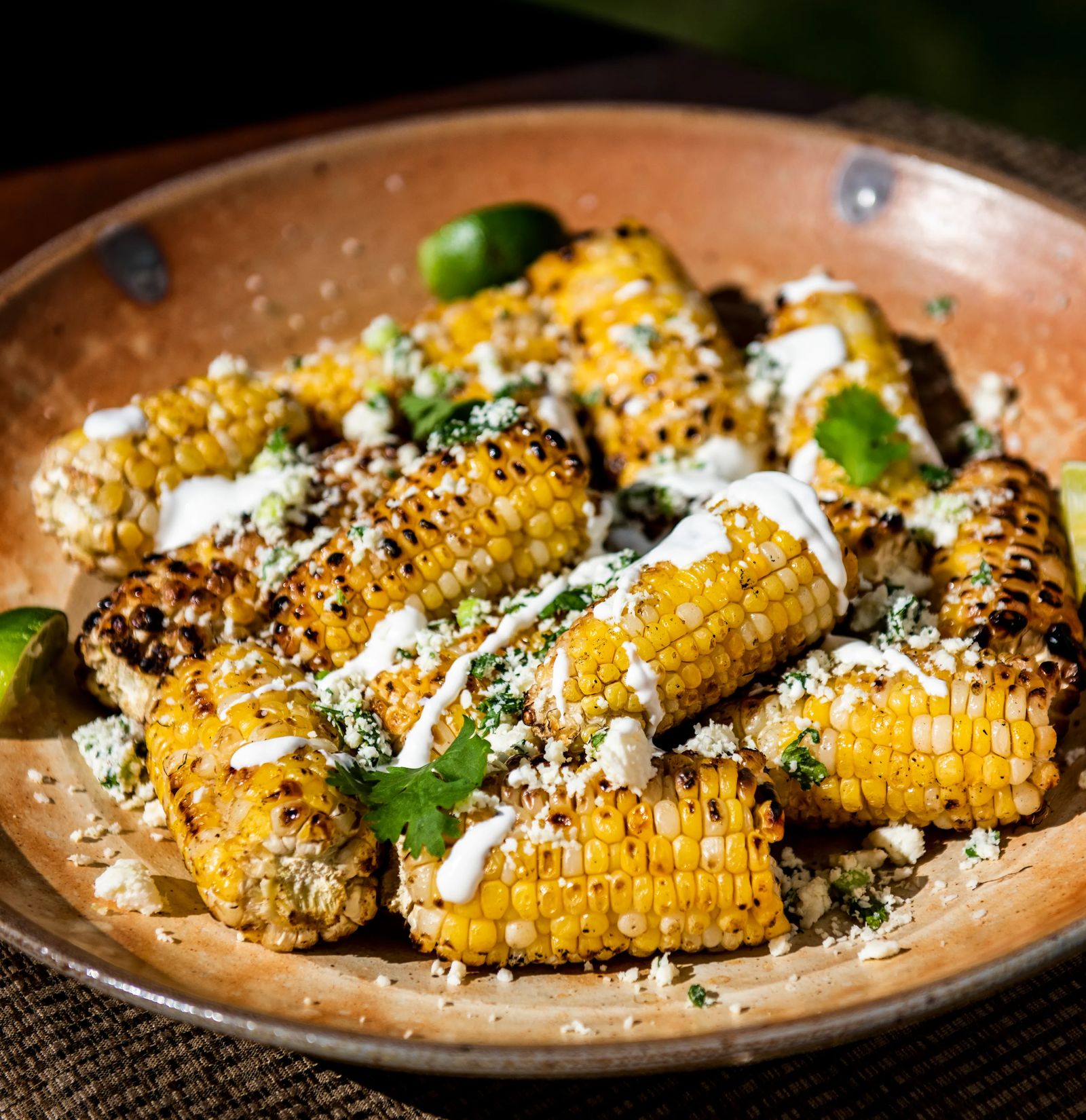 Flavors Under the Big Sky
Stella Fong combines her love of storytelling & food in a homegrown cookbook
Editor's Note: Normally, when you open the pages of Yellowstone Valley Woman, you see Stella Fong's name as one of our many talented contributors. In addition to hosting a radio program on Yellowstone Public Radio and contributing to our magazine, this past June, she unveiled a new cookbook that shines the spotlight on food with a Montana flair. We decided to flip the script and ask her a few questions about her latest project.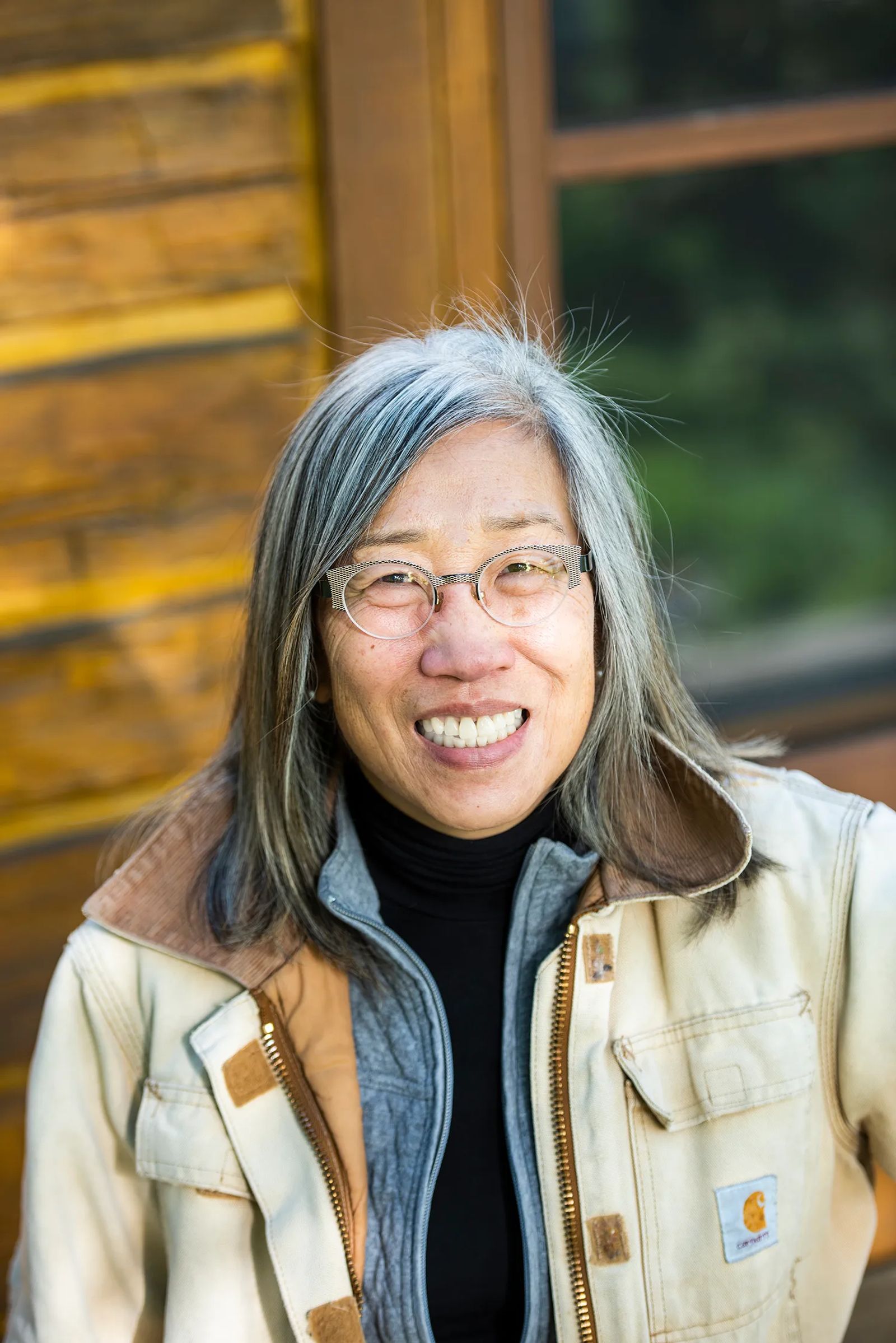 Q. WHY DID YOU WANT TO WRITE "FLAVORS UNDER THE BIG SKY: RECIPES AND STORIES FROM YELLOWSTONE PUBLIC RADIO AND BEYOND"?
A. This book honors the 20 years I have lived here in Montana. It is a representation of the food I now cook after unearthing the bounty available here. In "Flavors Under the Big Sky," I take Montana basics and create a world of flavors interlacing inspirations from my past.
Mostly the book expresses the gratefulness to those cooks, chefs, restaurateurs, entrepreneurs, growers and producers who make our Big Sky foodscape more delicious. I never dreamed of being able to write and talk about food with people who are passionate about it. I treasure my experiences hunting for morels with an expert, learning about a greenhouse that grows lettuce for us year-round, and watching a chef whip up a dish.
Hosting a radio show was never on the list of things I wanted to pursue, but four years ago, Yellowstone Public Radio gave me the opportunity to share the voices of those who bring food to us. My show, "Flavors Under the Big Sky: Celebrating the Bounty of the Region," which airs every third Monday at 6:30 p.m., has been one of the best jobs I have ever had.
Q. TELL US WHAT SPARKED YOUR LOVE OF FOOD?
A. I do not recall deep conversations with my Chinese-born parents. My father and mother expressed the care and love they held for my siblings and me through food. They were unable to express themselves in any other way. My aunts stuffed us with cakes and dumplings rather than filling our heads with the worries of the world.
My father and I bonded over food. The cheeks of a whole fish or the custard from the inside of a crab or deep-fried gluten puffs were some of the delicacies we shared. My father, who worked in the grocery business, brought together dishes from his past utilizing what he discovered on the market shelves.
Q. TELL US WHAT READERS CAN EXPECT WHEN THEY PICK UP THIS COOKBOOK AND LOOK INSIDE?
A. When I first moved to Montana, the availability of foods and spices was limited, so when I traveled, I filled my suitcase with ingredients or had them shipped. The phenomenon of the brown truck bringing treasures to our doorsteps was not in place 20 years ago. As a result, in "Flavors Under the Big Sky," there are recipes for Homemade Hoisin Sauce, Five Spice Powder and Thai Peanut Sauce that accompany Roast Duck Breast and Roasted Eggplant. In discovering bounty from Montana, Elk Kielbasa with Pomegranate, Roast Pork Chops with Grapes, Gooseberries and Huckleberry Lemon Pudding Cake are recipes that include ingredients unique to our land. Then I found playfulness in Prairie Surprise Cowboy Cookies that include roasted crickets and deliciousness in Rhubarb Raspberry Polenta Cake.
TO GET YOUR COPY OF "FLAVORS UNDER THE BIG SKY," contact Stella Fong directly by emailing her at ssnfongbigsky@gmail.com or messaging her on Facebook.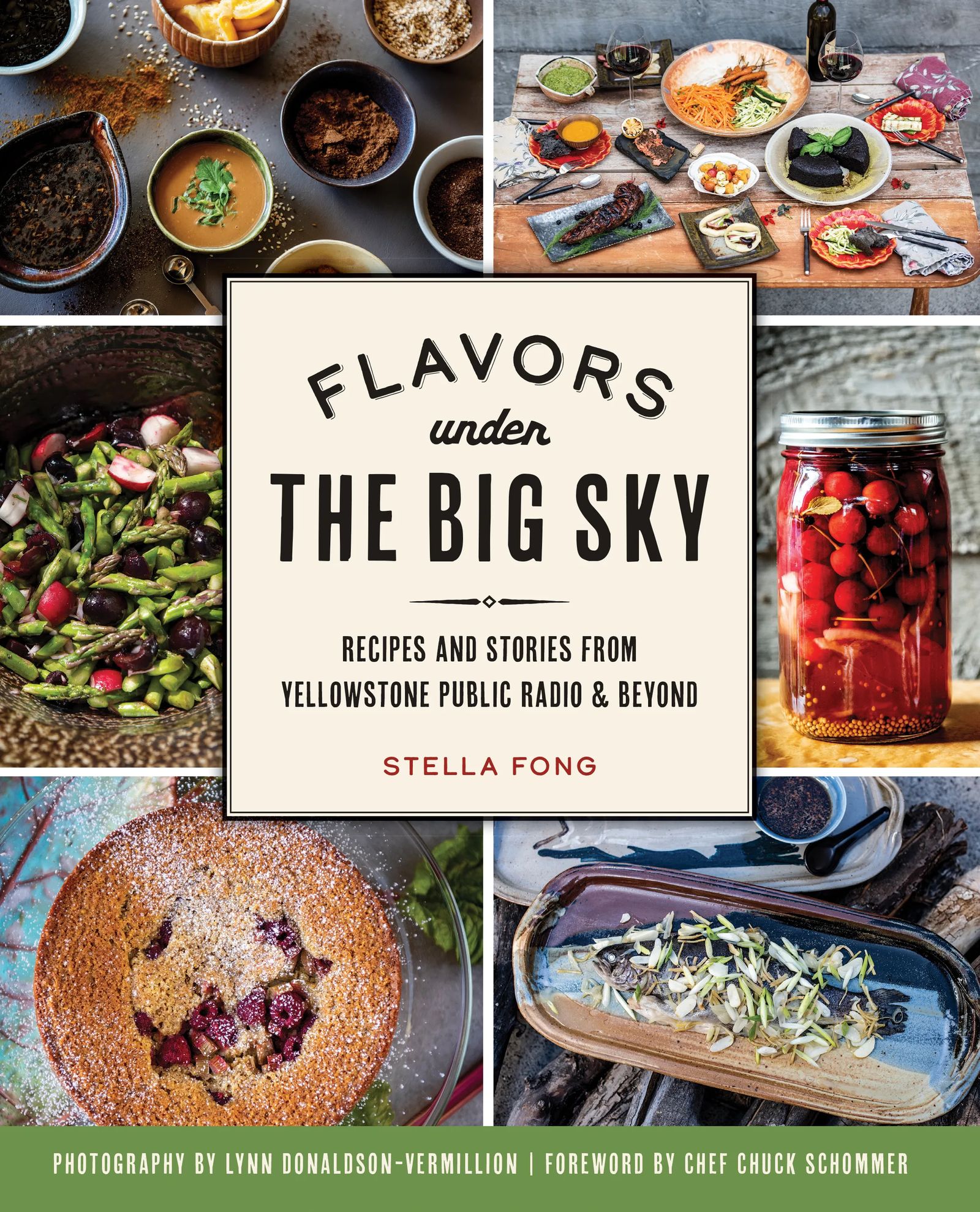 Flavors Under the Big Sky
Just a taste of Stella's new cookbook
GRILLED CORN WITH CILANTRO LIME BUTTER SAUCE, SERVES 8
There is nothing better than fresh corn on the cob, and when grilled and embellished with butter and decorated with lime, spice, cheese and herbs, I can only smile from my stomach to my soul. The grilling and the adornments elevate ordinary corn, which is already delectable, onto another level of deliciousness.
2 T. plus 2 T. melted butter, divided
½ t. minced lime zest, divided
¼ t. paprika
¼ t. cayenne
½ t. salt
8 ears corn, shucked, halved salt, to taste fresh ground pepper, to taste
⅓ c. sour cream
¼ c. chopped cilantro
¼ c. sliced green onions
⅓ c. cotija cheese
1 lime cut into wedges
Heat grill to medium high. In a small bowl, mix together 2 tablespoons butter, lime zest, paprika, cayenne and salt. Keep warm to keep butter melted. Set aside. Brush corn with remaining butter. Season with salt and black pepper, to taste. Place corn on grill and cover. Cook for 10 to 12 minutes, turning halfway through until corn is tender and slightly charred. Place corn on a platter, brush with butter lime mixture and drizzle with sour cream. Garnish with cilantro, green onions and cheese. Serve with lime wedges on the side. Enjoy immediately.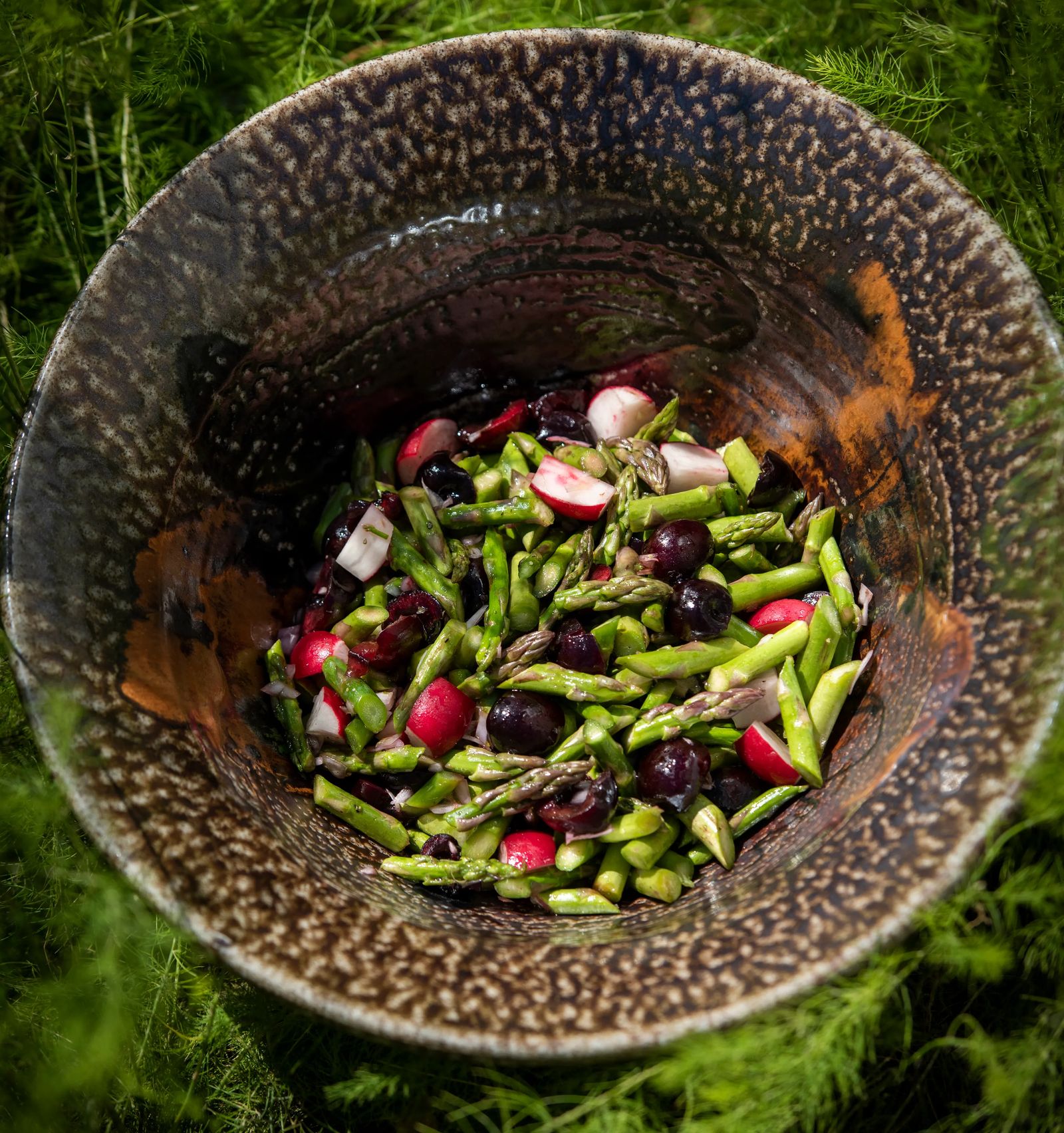 ASPARAGUS, RADISH AND CHERRY SALAD, SERVES 4 TO 8
The combination of asparagus, radishes and cherries is surprising. Rarely do we think of eating asparagus raw, but its taste combines the best of green beans and broccoli in one slender shoot. A bunch of radishes often sits in my refrigerator because they are easy to throw on a cheese plate with a small bowl of salt if you get unexpected guests. They are pretty with their rosettes and long stems while popping with spice and zest. Here under the Big Sky, Flathead Lake cherries are the crown jewels of summer. These fleshy, crimson-colored fruits are usually subtly sweet and are a great addition to this salad. I always buy more cherries than I need to pit and freeze for enjoyment beyond summer.
FOR THE DRESSING
⅓ c. extra virgin olive oil
⅓ c. white wine vinegar
2 T. honey
salt, to taste
fresh ground black pepper, to taste
1 pound asparagus, cut diagonally into 1-inch slices
6 radishes, cut into wedges
1 c. cherries, halved, pits removed
1 small shallot, halved lengthwise, thinly sliced
In a small bowl, whisk together dressing ingredients. Set aside. In a large bowl, toss asparagus, radishes, cherries and shallot with dressing. Serve immediately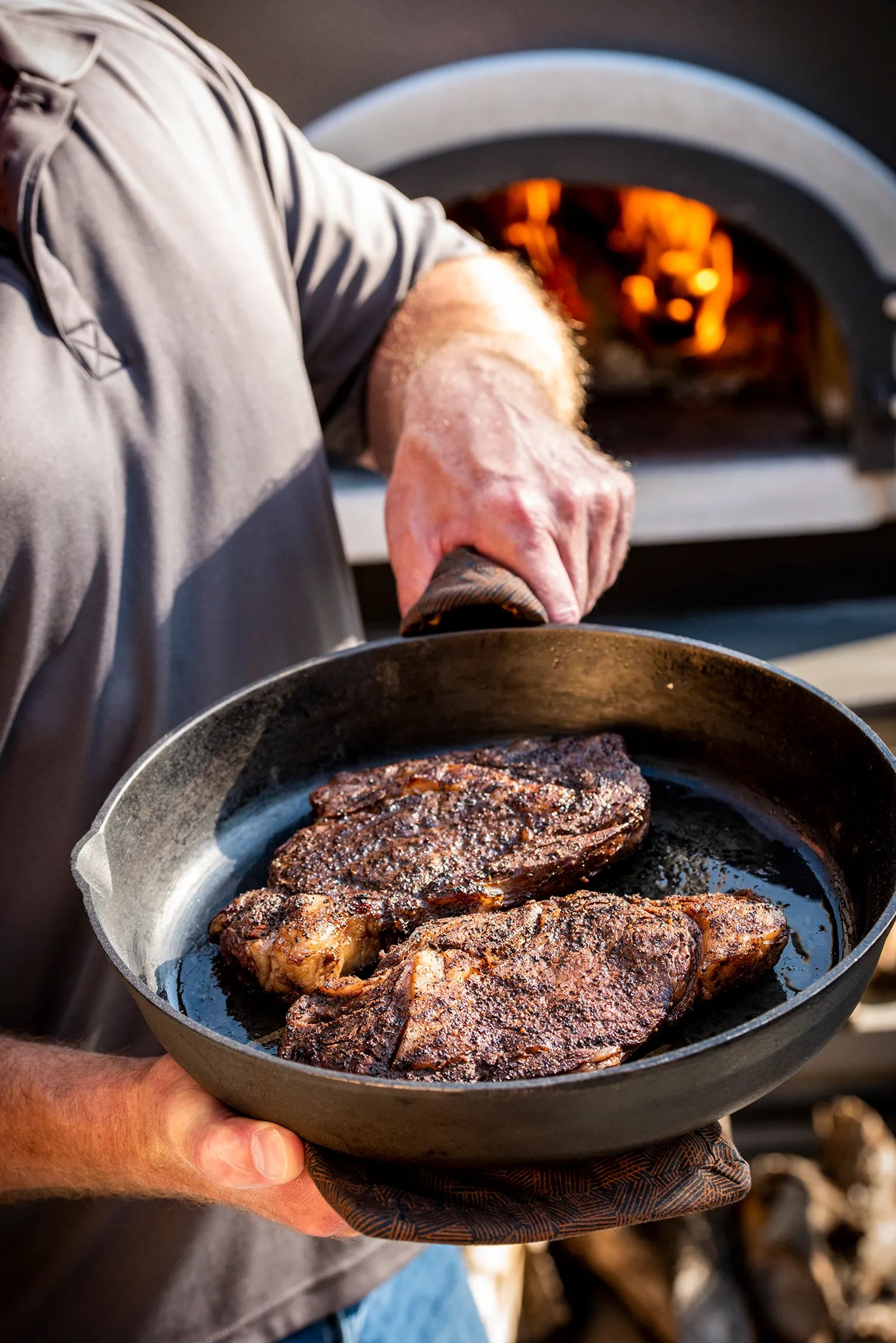 BISON SIRLOIN STEAKS WITH COFFEE COCOA RUB, MAKES 2 TO 4 SERVINGS
Steaks are synonymous with summer, with bison steaks epitomizing the season in our land under the Big Sky. This rub has really earthy flavors, and when it's pressed onto bison or beef and grilled, savory caramel characteristics emerge. The bison steak is best served medium rare, as it is leaner than beef and can be tough if overcooked. The steak, sliced thinly, is excellent for sandwiches the next day with caramelized onions or rhubarb chutney.
4 1-pound sirloin bison steaks, about half an inch thick
⅓ c. Coffee Cocoa Seasoning Rub
2 T. extra virgin olive oil or melted butter
About 20 minutes before grilling, remove the steaks from the refrigerator and allow them to sit, covered, at room temperature. In a bowl, add seasoning rub and set aside. Heat the grill to high. Brush steaks on both sides with oil and sprinkle rub generously on both sides. Place the steaks on the grill and cook until golden brown and slightly charred, 4 to 5 minutes. Turn the steaks over and continue to grill about 3 to 4 minutes for medium rare (or an internal temperature of 135°F), 5 to 7 minutes for medium (140°F) or 8 to 10 minutes for medium well (150°F). Transfer the steaks to a platter or cutting board, tent loosely with foil and let rest for 5 minutes before slicing. Slice and serve.
COFFEE COCOA SEASONING RUB, MAKES ABOUT ⅓ CUP
Coffee and cocoa mixed with garlic and chilis immediately conjure up strength and robustness. When rubbed onto a steak— bison, beef or elk—and then grilled, the fat from the meat melds beautifully with the flavors from the seasoning. Make a batch of this rub for gifting friends to make their lives more flavorful!
2 T. finely ground coffee beans
1 T. dark brown sugar
1 T. salt
2 t. ground unsweetened cocoa powder
1 t. garlic powder
1 t. chipotle chili powder
½ t. fresh ground black pepper
In a bowl, combine the ingredients for the seasoning rub and set aside. Keep in an airtight container at room temperature for 6 months.