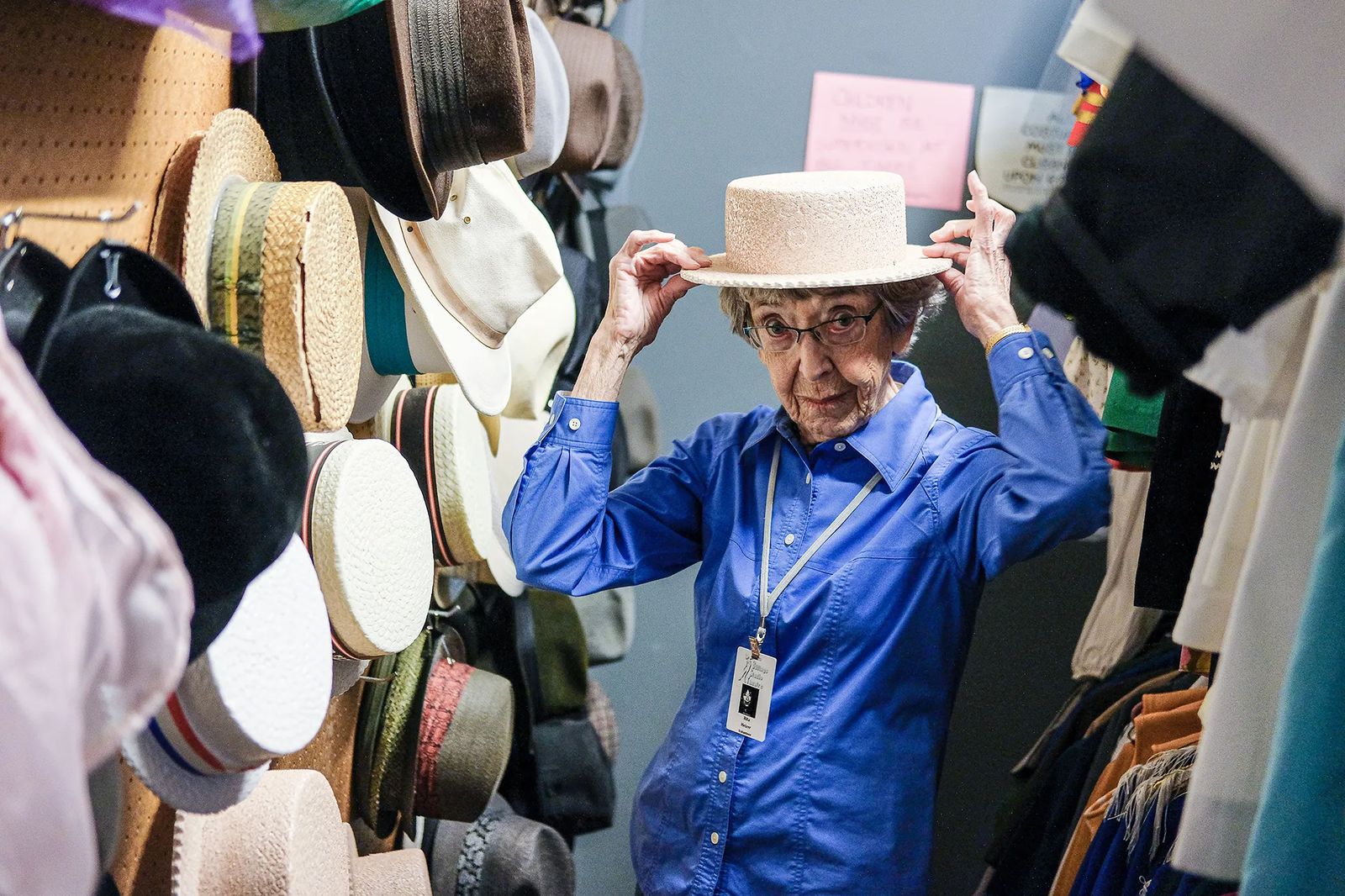 For Rita Heizer, Life's a Stage
Love of theater fuels her volunteer spirit
Sometimes being in community theater gives you more notoriety around town than you might realize.
Billings Studio Theatre actress and "super volunteer" Rita Heizer can attest to this, as she describes having lunch out with friends one day. As Rita was removing her coat, a gentleman at the next table looked over, winked and said, "You've got more clothes on than the last time I saw you." At first, she was taken aback … but then she remembered her role as "the lady in the red slip" from "Nana's Naughty Knickers."
In this production – "a frothy little comedy with no real message," Rita says – Nana sold sexy lingerie for women of a certain age. There is a scene where Rita donned a red slip and pussycat knee socks and rolled onto stage while rockin' a walker. The audience howled with laughter.
Since 1984, Rita has had roles in 29 productions at BST. They include featured performances such as Linda Loman in "Death of a Salesman," Daisy in "Driving Miss Daisy," and Sister Aloysius in "Doubt," but she thinks what she'll really be remembered for is being that lady in the red slip.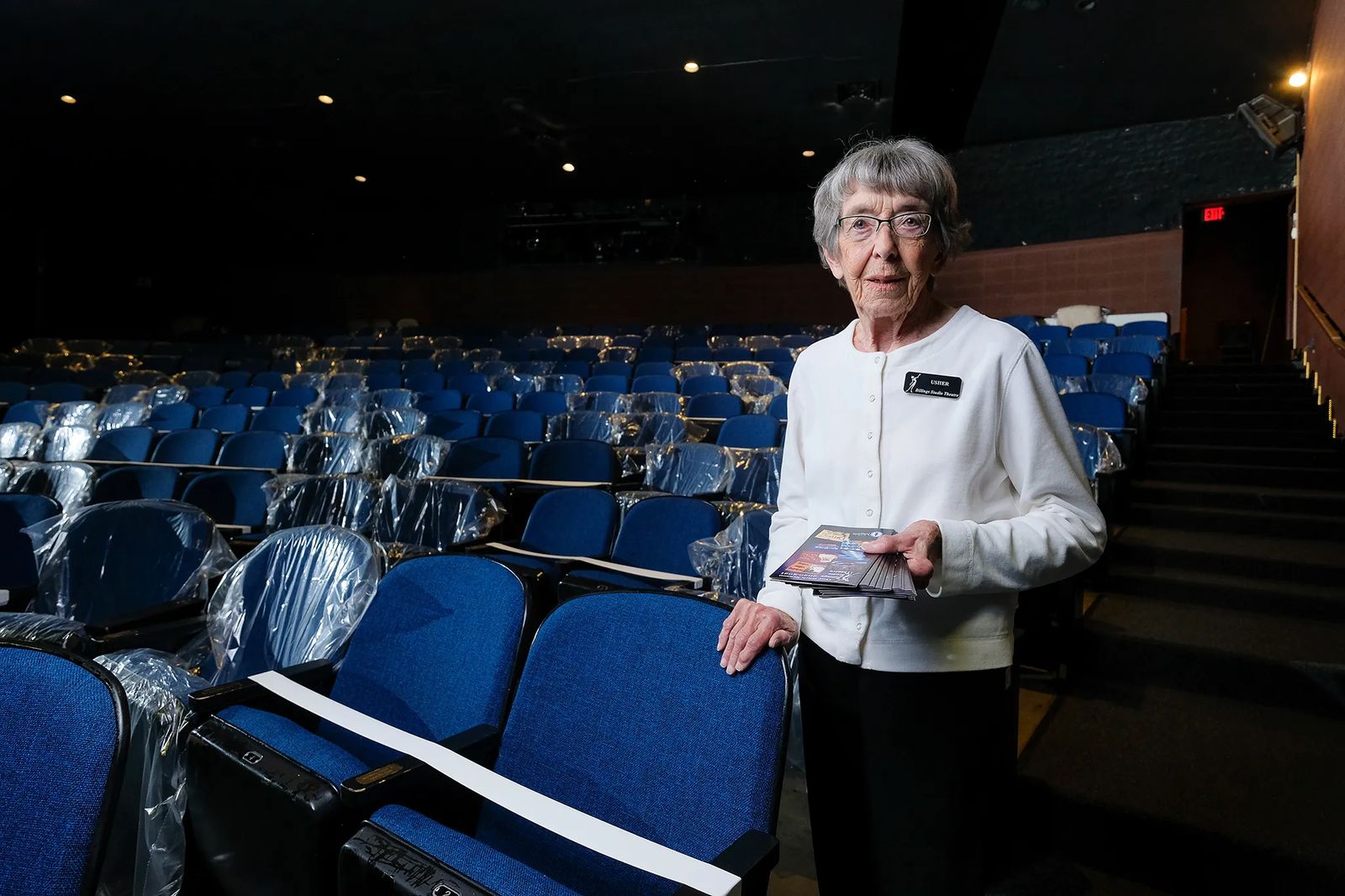 And that's OK for this spirited 88-year-old, who sees live theater as an intimate form of entertainment where both the audience and actors get something emotionally. That "something" can be laughter. Or tears. Or education. She relates how a recent production, "The Curious Incident of the Dog in the Night-Time," made her realize that the theater was also a great way to dispense knowledge. The show dealt with autism, Rita says, and "Something astounding happened with people who saw that play." She says autism affects the entire community, and this production was evidence of that.
Rita's love of the theater started early, when she auditioned for "Little Women" as a 13-year-old in a summer stock production. She dabbled a bit in drama in high school and at Oberlin College, where she was a piano major. But she didn't feel the love for practicing five hours a day and switched her studies to English Literature.
She loved the "eye-opening" education at Oberlin, and loves that she met her husband, John, there. He was studying medicine, and after the couple married in 1953, they moved to Boston, and then to California for John to do advanced training. In 1963, they and their children moved to Billings, where John took a position at Billings Clinic, pioneering the cardiac surgery division and performing the first heart bypass in Montana in 1972.
Busy with raising four children, Rita found no time for acting. But she was on the Board of BST and would gather props for shows and do other odd jobs. When the kids got older, she decided to go to an audition in 1984, and was awarded the role of a doctor in "Macbeth." It took off from there. For many years, she volunteered in other positions and took on smaller roles — often in the chorus, as a bush or tree, or square dancer — until 1997 when she auditioned for the role of Linda Loman.
"I was startled that I got that," she says, and after that, "I decided to try for more."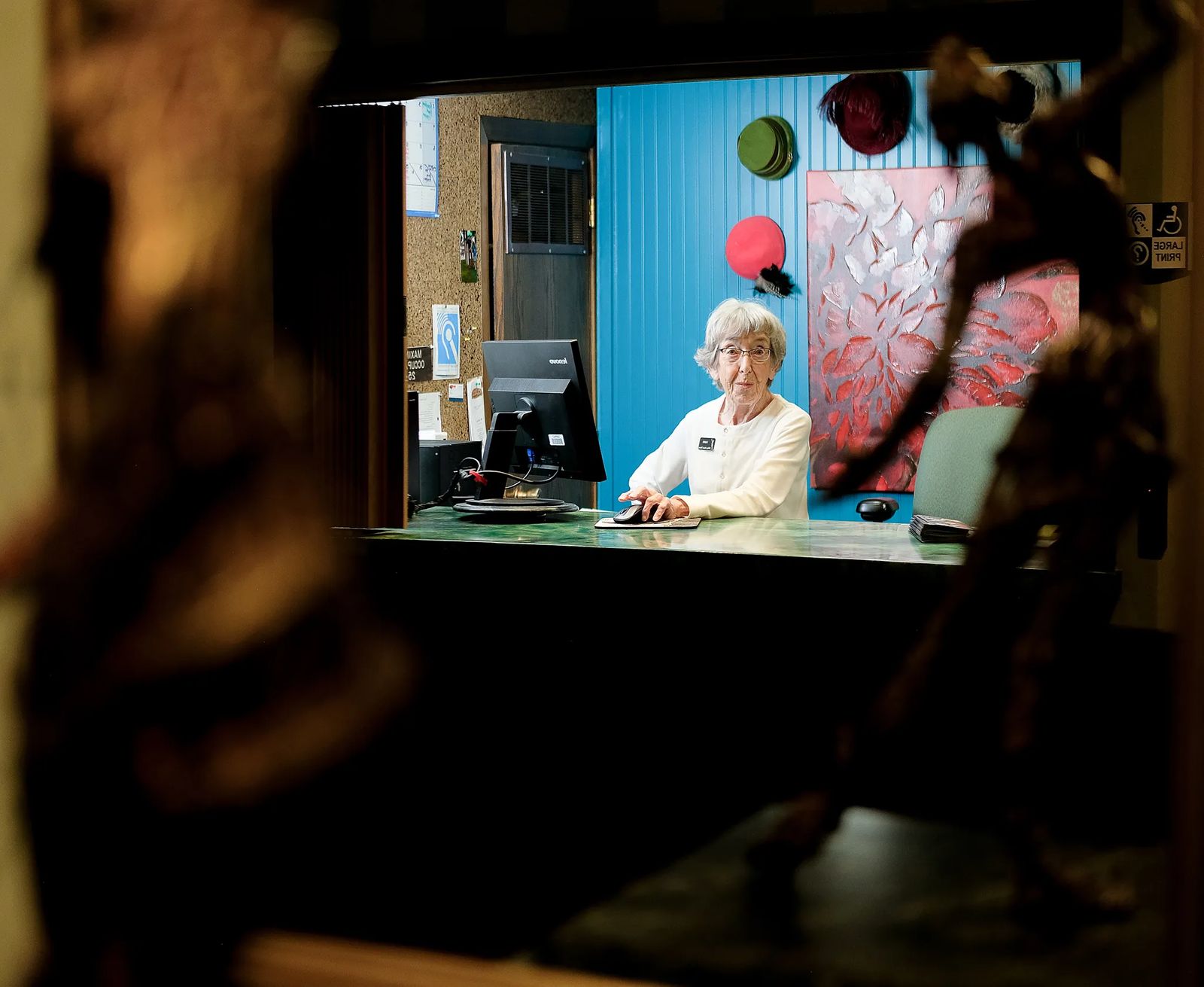 Acting isn't all Rita does for BST. She volunteers in just about every position possible. You'll often find her working as an usher or in the box office. She's on the play-reading committee, has served as assistant director and stage manager on numerous shows, finds props and costumes, and plays the piano for some auditions and as a fill-in for some performances. She's been such a super volunteer that in 2017, she was presented with an award named after her — "The Rita" — to honor individuals who have served way beyond the norm.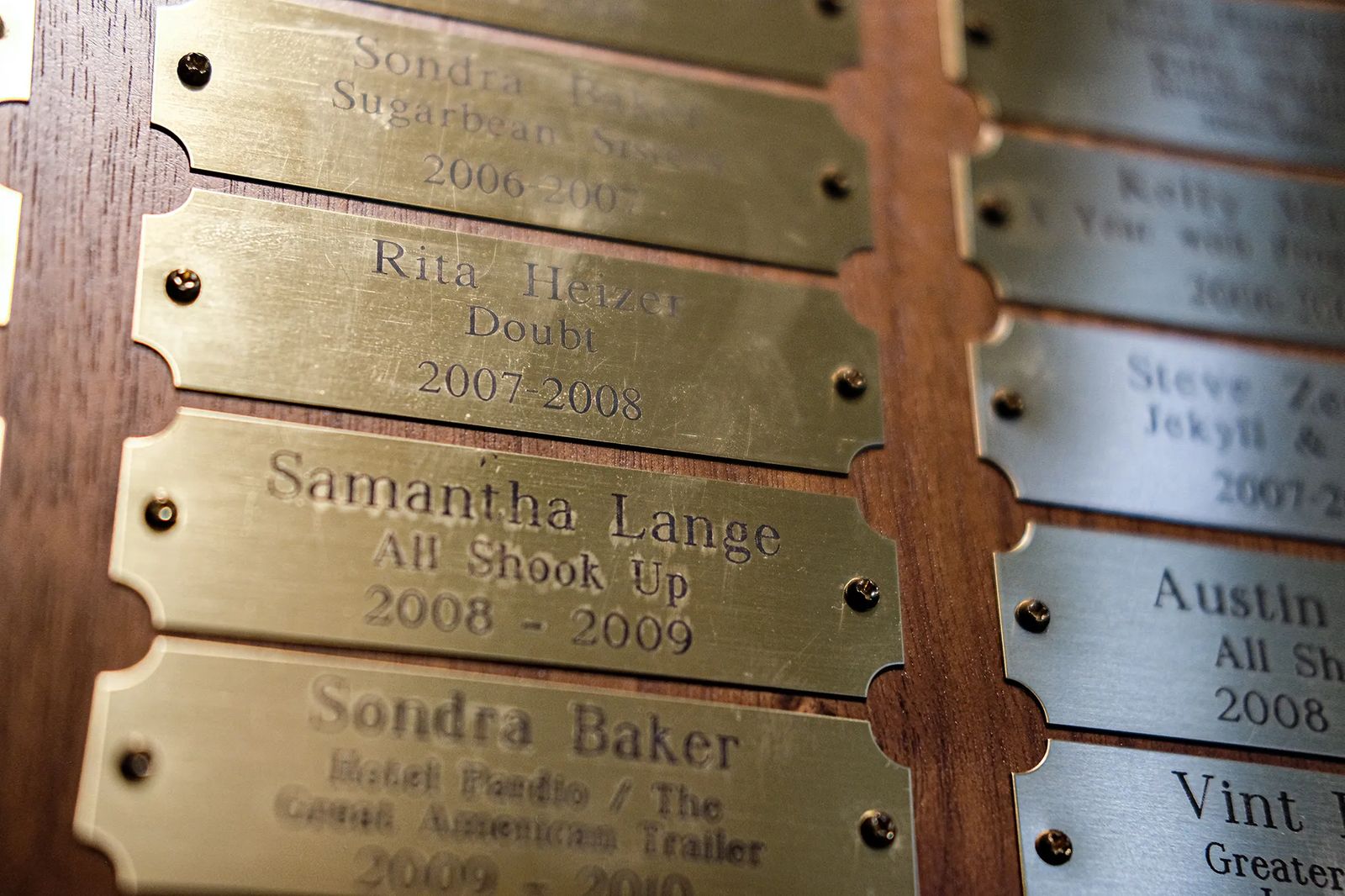 "I was astounded," Rita says. "I found it overwhelming that I would get an award for doing something that brings me so much pleasure."
What also brings Rita pleasure is sponsoring shows. She and John started doing this about 17 years ago. John died in 2009, but Rita continues to sponsor about one show a year. She says there are so many extraneous costs for putting on a production.
"It's very costly to do live theater," she says. "BST has been around for 70 years through the generosity of the community that has helped to subsidize the cost of every production."
Rita thinks that the entertainment, release and communication that live theater provides to audiences are especially important during this pandemic crisis. But, putting on productions now also presents challenges. Upcoming shows have small casts, and only 100 of the 250 seats will be available to maintain social distancing.
"There have been some great moments," Rita says about her many years at BST. "I've been so lucky to have spent so much of my life doing theater. It's all played out very well."
Whether she's in a starring role (don't miss her repeat performance of Daisy in "Driving Miss Daisy" this September), directing, or inhabiting the character of the "lady in the red slip," Rita Heizer gives it her all for herself and the audience.
"I love what I'm doing," she beams. And so do we.