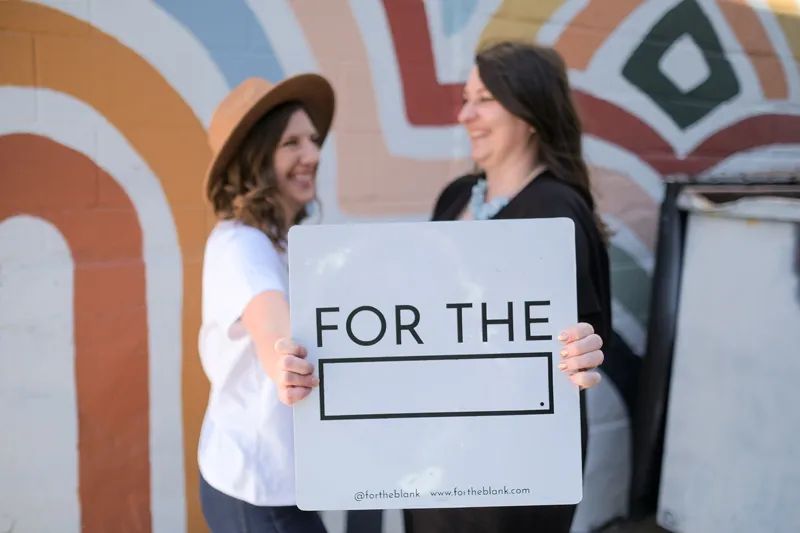 For the Blank
Finding passion and purpose in our community
The idea is simple. Take a white board and a dry erase marker around town. The board reads "For the" and then below those words sits a box. Those who grab a hold of the board can write down one word or phrase, something that describes what lights their soul on fire. The grassroots campaign photographs the person and his or her word. The photo and all its good vibes are then blasted over social media. As those behind the effort say, they develop a conversation, they listen, they cheer and then they connect.
A teen working at a downtown boutique wrote the word "equality" and shared why her purpose is to bring light to everyone in life, no matter who they are. A Fed Ex driver chose the word "kindness," and spoke about how he uses the simple act of smiling to make another person's day better. A homeless man in downtown Billings wrote the word "sobriety" and talked about the challenges he has just making it through the day.
"When we started to reach out and have people tell us about themselves, it was surprising how many were willing to talk and share their stories," says Kelsey Wagner, one of the women who is a part of the all-volunteer For the Blank grassroots campaign. "It got personal."
"We just really want people to know that their passion has a purpose," says Leah Swalley, who helps with the operational side of For the Blank.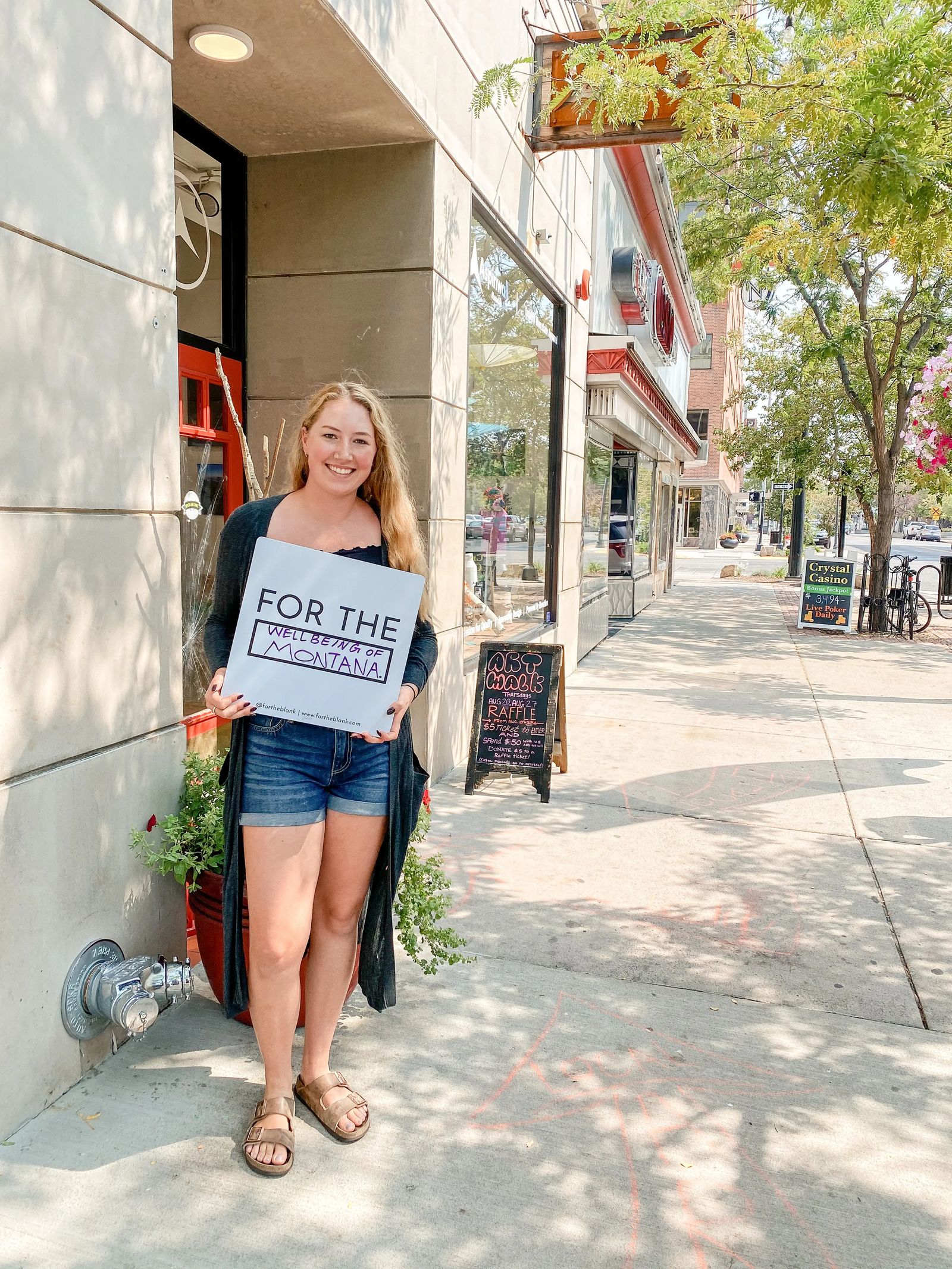 The idea was sparked when a handful of people sat around a table at Church for the City. The group, led by Pastor Kalen Brown, noticed a lot of good going on in town. They wanted to find a way to celebrate it and create a chain reaction of good.
"The purpose is really to champion local organizations that are creating positive change and a meaningful impact in our community," Leah says.
Aside from carting the white board around town, the effort spotlights nonprofits and what they do to try to champion their mission. Each month features a different organization, highlights its team and then issues a public call to action for the community to lend a hand with their effort. Leah hopes when someone sees the awareness campaign, it flips a switch inside them.
"I hope they say, 'I could be a part of that. That's right here in my city. I can put actionable hands to the things that inspire me.'"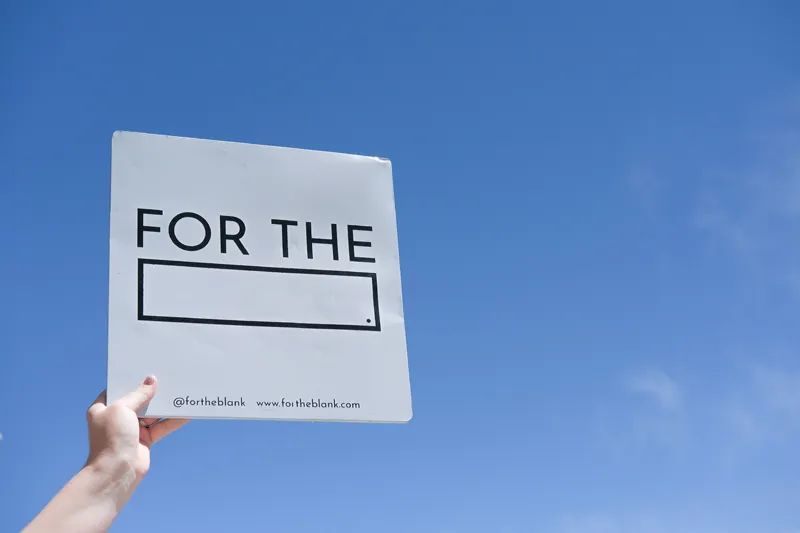 For the Community Crisis Center, people were urged to buy items like bus passes or laundry soap for the center's clients. A diaper drive for Family Promise brought in roughly 8,000 diapers. Leah adds, "Child Bridge asked for Foster Families and they got some."
So far, For the Blank has featured Youth Dynamics, the Community Crisis Center, Child Bridge, Family Promise, LaVie, Pack the Place in Pink, Big Sky Economic Development and the Her Campaign. They've also sought nominations to highlight individuals making a difference.
"I just didn't know how inspired I would be by these people," Leah says. "Their stories are amazing and inspiring. It is just so encouraging to know these people are in our community. They give us their time."
September of 2020 was the first time Leah and Kelsey hit the streets with the signature white board in hand.
"In the middle of a pandemic and during an election season, here we are walking around with a clipboard downtown," Kelsey says with a laugh. "We probably didn't think about that all that well."
But with each new excursion, they feel a groundswell of support brewing.
"It's crazy to think that it has been less than a year since we've launched this," Kelsey says. "It just keeps growing."
If you ask Leah and Kelsey what their "blank" is, they, just like many of the people they meet on the street, don't hesitate.
"Mine is 'hope' because you only need a little bit of it," Leah says. When prodded, she goes on to talk about a time in her life 20 years ago that she still vividly remembers.
"I know what it feels like to live without it," she says. "There was a time in my life when I didn't have hope." She battled thoughts of suicide. With a lot of self-love, work and hope, she's now a happily married mom of two.
Kelsey says her "blank" is "For the Work in progress." She explains: "All of us are a work in progress. I'm passionate about people knowing that they deserve love and support as they try to figure out life. All of us make mistakes but we still deserve to be treated well. We all deserve to be loved."
Because of the connection she's felt while asking people about their "blanks," Kelsey rarely leaves home without the "For the Blank" whiteboard. She's shared it while getting a haircut. She's taken it along to an art class. "It's just something that has become a part of me," she says.
As the effort grows steadily, both women are looking forward to the next year when they'll add more community organizations and inspiring people to their list of awareness effort.
"Through that," Kelsey says, "we are getting to shout from the rooftops all that is going on in our community."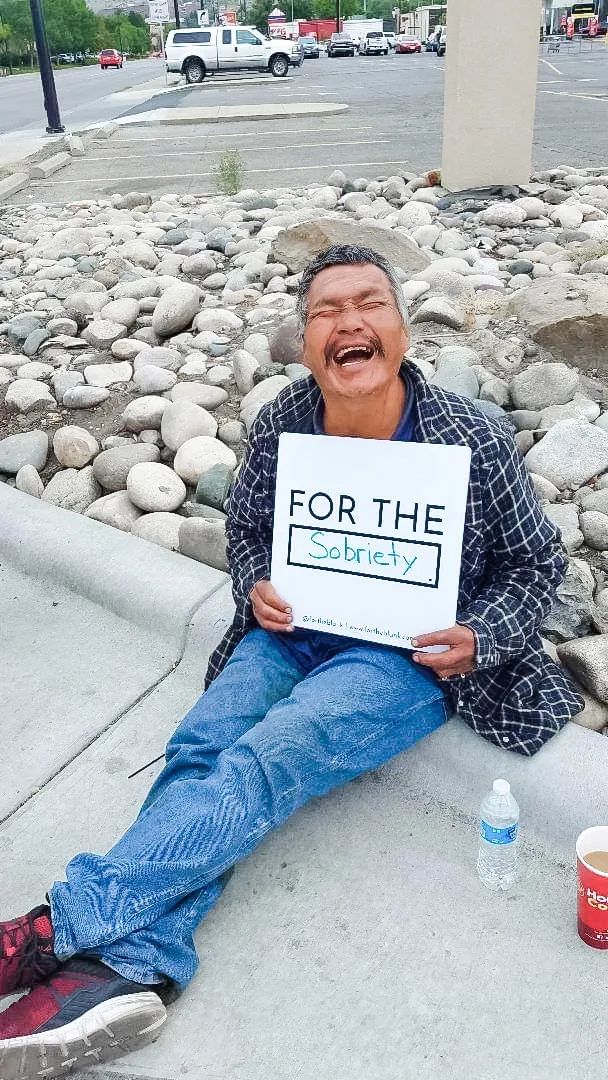 What's Your Blank
Get involved in the conversation
· Follow For the Blank on Instagram @fortheblank
· Take pictures of yourself volunteering or engaging your community and tag @fortheblank.
· Nominate an organization or individual for a For the Blank mention. Simply email them ideas at fortheblankmt@gmail.com