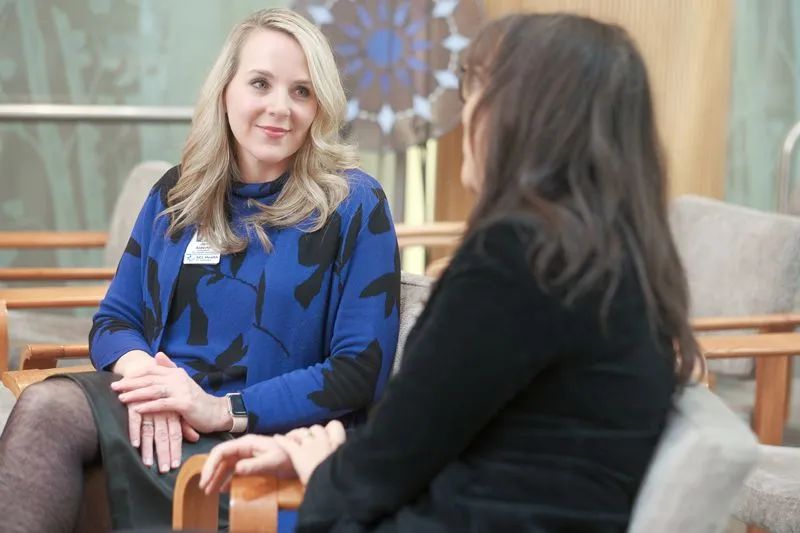 Foresight, Courage & Commitment
What Jen Alderfer channels as she leads St. Vincent Healthcare
St. Vincent Healthcare President Jen Alderfer relies on strong delegation, communication and relationship-building skills to tackle her challenging job. As she leads St. Vincent into the future, she also finds strength by remembering the hospital's storied past.
"We were founded almost 125 years ago by bold and courageous women leaders," says Alderfer. "I feel like anything I could do to be a female leader pales in comparison to what our founding Sisters of Charity of Leavenworth did all those years ago. So, what I try to do is channel their foresight, their courage and their commitment to our mission in my role."
When Alderfer was chosen to lead St. Vincent and SCL Health's Montana region in late 2021, planning was picking up for a merger between SCL Health's eight hospitals and Intermountain Healthcare. The Covid pandemic was winding down, and St. Vincent and its sister hospitals in Miles City and Butte were in transition.
"2022 was a great year for us to broaden and re-emerge and invest in all of the other service lines that we've been doing and want to do, in addition to taking care of patients who might have had a Covid diagnosis," says Alderfer.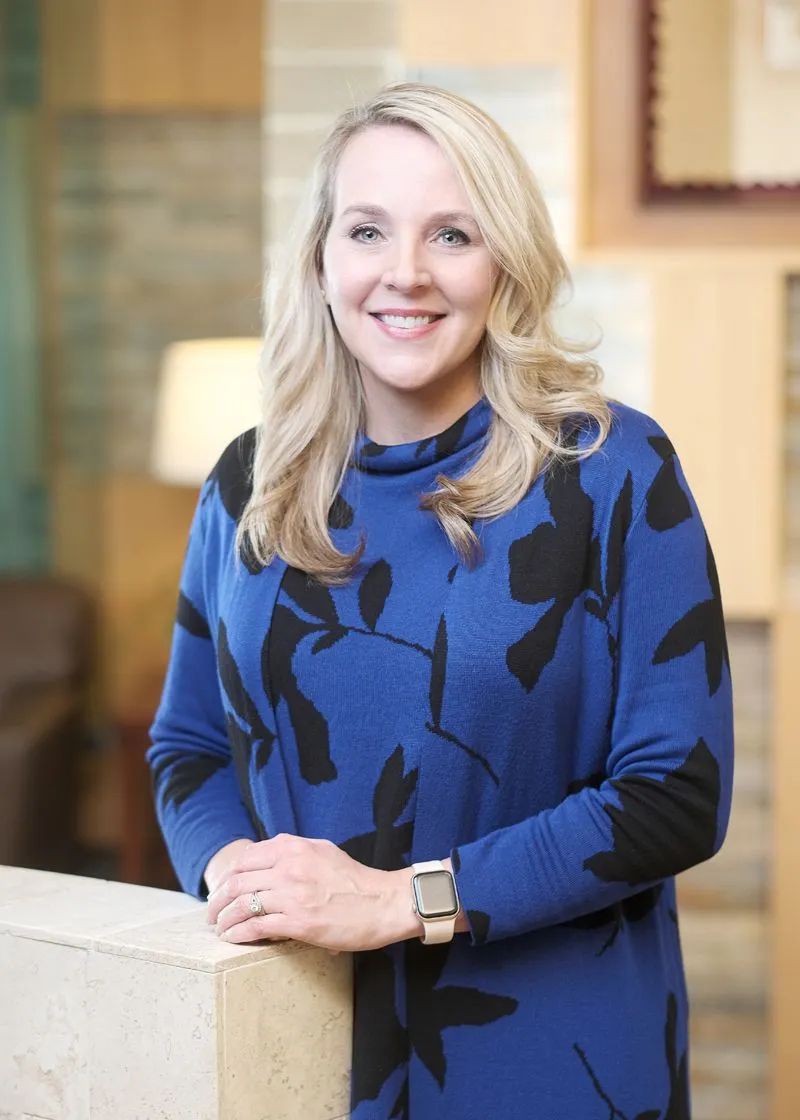 It was also a time of transition for Alderfer. When she accepted the job in Billings, she was the president of a Colorado hospital also owned by SCL Health and served as SCL health's transformation officer. After spending 18 years in Colorado, she and her husband had recently become empty-nesters and were ready for an adventure. What Alderfer didn't realize was that her new adventure would trigger a trip down memory lane. She grew up in rural Kansas, and Montana reminds her of home.
"When I drive between St. Vincent and Holy Rosary Hospital in Miles City or St. James Hospital in Butte, it really takes me back to what it was like to live in a more rural setting with parents who worked and farmed and really supported an ag community and lived off the land," says Alderfer. "So it's been really special for me."
Alderfer's rural roots give her a unique perspective on some of the challenges of providing healthcare to patients across a large region like Montana. Her mother still lives in Kansas and recently faced long drives to get radiation therapy to treat skin cancer.
"What a wonderful opportunity we have here in Montana to think about where to make strategic investments in the tech and resources we need," Alderfer says. "So family members don't have to get in the car and drive, sometimes over an hour, to get those services five days a week when their focus really should be on their health."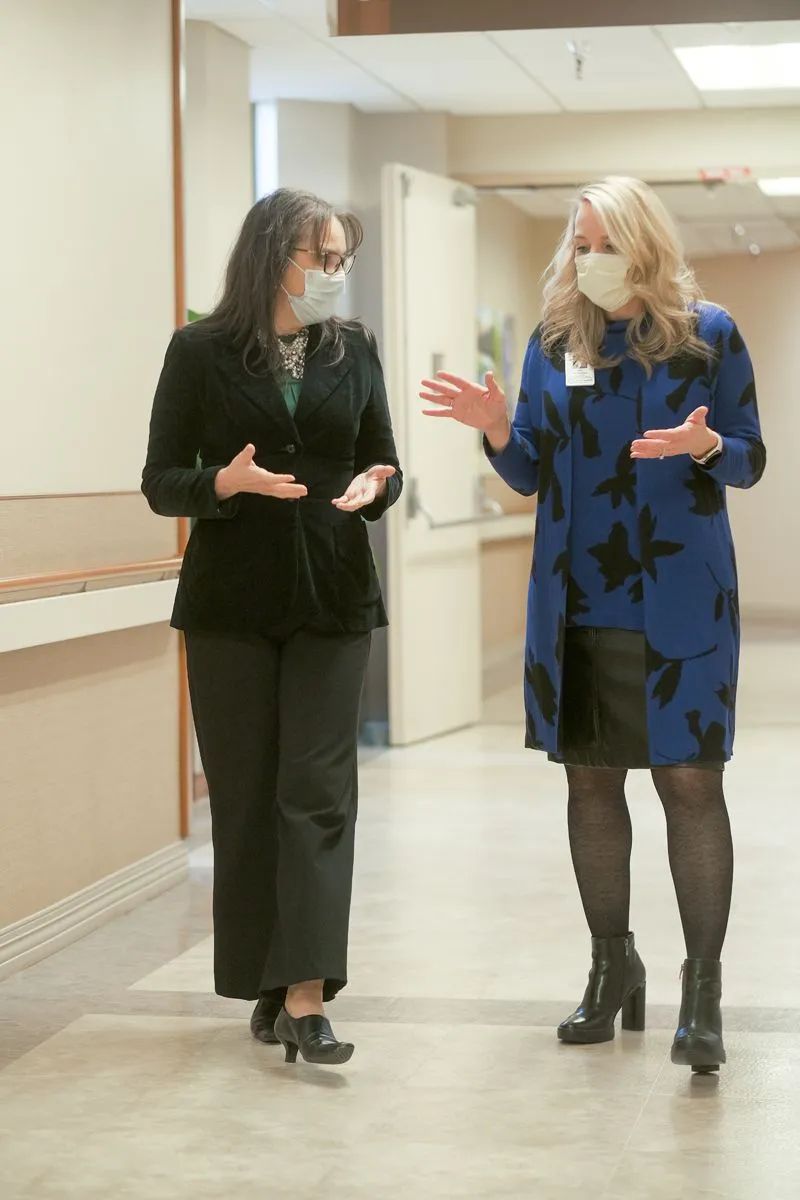 Alderfer's love for hospitals stretches back to childhood, when she suffered from severe asthma attacks. When they flared up, often during harvest season, she was treated at a small critical access hospital near her hometown.
"I would sometimes be hospitalized to stabilize a bit. I was probably one of the weird ones in that I just loved hospitals. You always go in feeling crummy and then you leave feeling better and you have this handy dandy button that you push and they'll bring you pudding to get through the rough spots," she says with a laugh.
Alderfer says her beloved childhood family physician, Dr. Linda, ultimately became one of her mentors as she pursued a career in health administration. Alderfer calls herself a wanna-be clinician, but says she's blessed to be able to influence the delivery of healthcare, even if she's not the one at a patient's bedside or chairside delivering it directly.
In April of 2022, SCL Health merged with Intermountain Healthcare. Since then, Alderfer says a lot of work has been underway behind the scenes, but St. Vincent patients may not notice major changes, because the hospital has kept its name, faith-based mission and commitment to quality patient care. Also, long before the merger, the hospital had partnered with Intermountain Healthcare for certain patient services. Alderfer says because of the merger, patients will experience even better access to care.
"I think moving from an eight-hospital system to a now 33-hospital system with a great footprint in neighboring states really does represent a level of scale that we at St. Vincent Healthcare alone wouldn't necessarily as easily be able to provide," Alderfer says. "So it just represents a greater depth of access to caregivers, specialists and sometimes the under-resourced sub-specialists that you don't need every day in healthcare, but you do need them for certain diagnoses."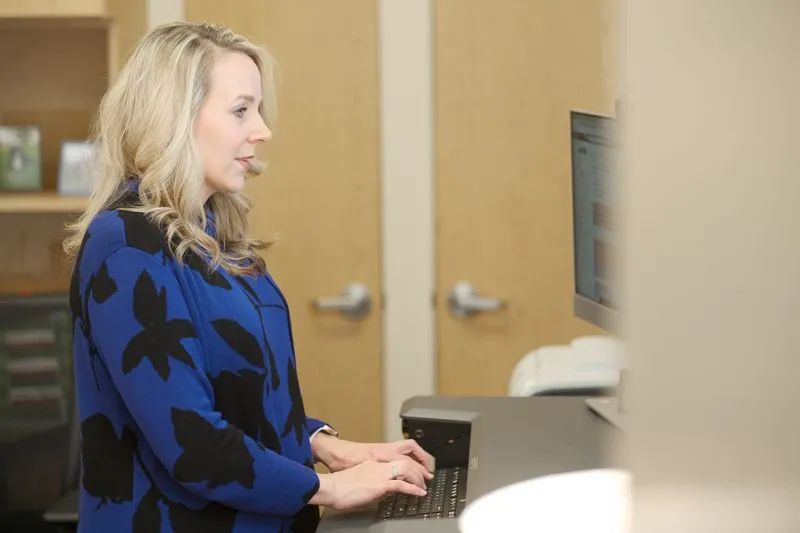 Looking ahead, Alderfer expects 2023 will be a year of stabilizing for the hospital system.
"We've had this merger and we've done a lot of work from an integration standpoint," she says. "We're going to refine some of that integration, and it'll be a great opportunity for us to stabilize and be part of this larger health system. The part I'm really excited about is through that will come an opportunity to really look and see where we can expand our reach. Where are the parts of Montana needing healthcare services, and where can we hopefully come in and fill that need?"
St. Vincent Healthcare is already expanding its footprint in Billings by constructing a new medical office building on the city's West End. In late 2023, it also plans to start building a new hospital next to the current one.
Moving forward, Alderfer is also focusing on building community inside and outside hospital walls. In Billings and beyond, she's working to build strong partnerships, so SCL Health can help create healthier communities. Within hospital walls, she says the Covid pandemic was a reminder of how important it is to regularly thank caregivers who put themselves on the frontlines. As she reflects on her first year on the job, Alderfer is especially grateful for the co-workers who have helped her navigate challenges and changes.
"I have such a great team of really dedicated and mission-minded folks who I get to partner with every day," says Alderfer. "So I count that among my many blessings."