Freedom on Two Wheels
Repedal strengthens lives far beyond a donated bicycle
When Jodie Stovall met Marie (whose name has been changed to protect her privacy), the young woman was working 10-hour shifts as a dishwasher at a South Side restaurant. She was staying at Passages, a women's correctional pre-release center and walking several miles a day to and from work, often at night. Marie's entire focus was staying sober and getting her life back on track.
Jodie gave her a bicycle – one that was donated and then fixed up. Marie was so overwhelmed with gratitude, she could hardly speak, Jodie says. The bike was more than a gift. It provided Marie with safe and affordable transportation, and it represented a leap forward in her pursuit of independence.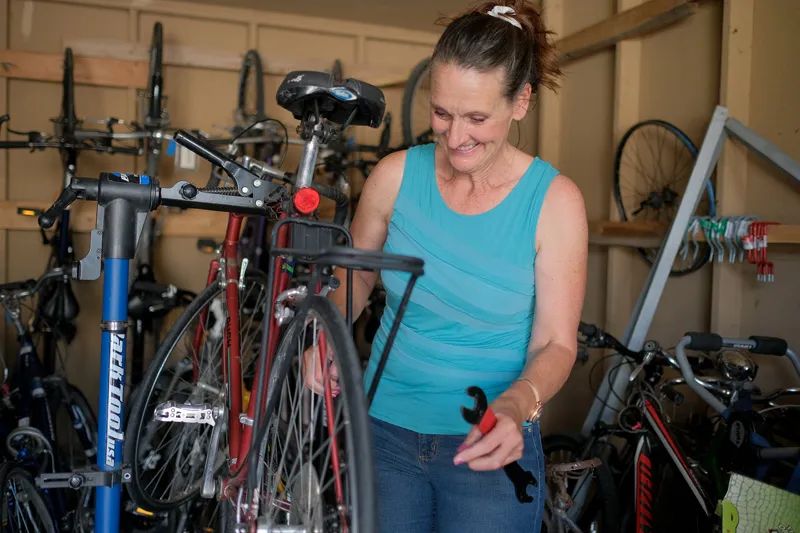 Jodie is the founder of Billings Environmentally Sustainable Transportation (BEST), a small nonprofit founded in 2018. Repedal, which provides recycled bikes to those in need, is a program of BEST, and over the past three years, Jodie has taken in dozens of donated bikes, fixed them up and distributed them to people like Marie.
A variety of local social services agencies refer their clients to Jodie for bikes, and the recipients of the bikes are often in recovery from addiction, transitioning out of correctional facilities, or living in poverty. Sometimes they struggle with mental illness or homelessness. No matter what their circumstances, if they can use a bike, Jodie will give them one.
"A bicycle can make all the difference," she says.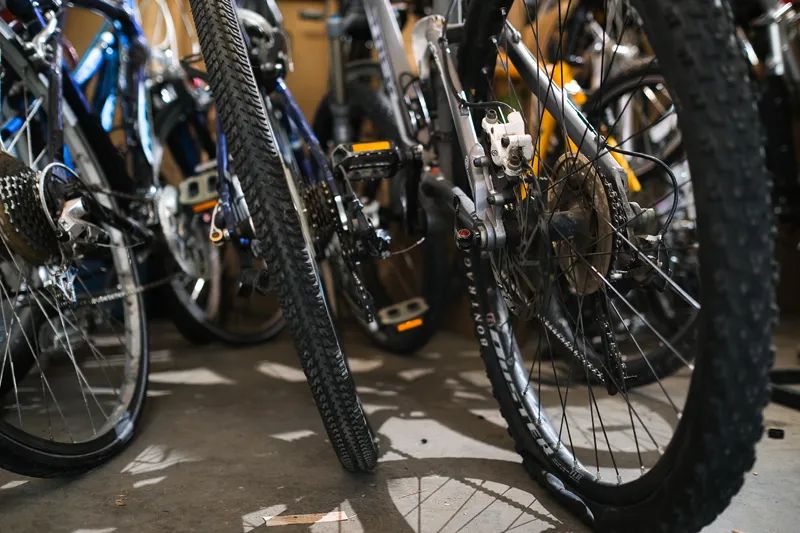 In addition to giving away bicycles, Jodie also hosts bike maintenance workshops almost every Saturday at Gratitude in Action, a thrift store on South 30th Street. The workshops are open to everyone, but she especially wants to help those who have received one of her bikes learn to fix a flat tire and take care of their bikes.
"When people find they can do something for themselves, it's really rewarding for everyone involved," Jodie says.
Used bikes in good condition can be dropped off during business hours at Gratitude in Action. When a used bike comes in, Jodie does most of the repairs herself, but she is always looking for volunteers with some expertise in bike repair and maintenance.
"I've never had a problem finding people to give bikes to. The challenge is finding bikes and fixing them up so they're safe," she says.
Jodie's passion for biking started about 15 years ago when she found an old road bike at a garage sale. She was living in Kalispell at the time and figured it would be a good way to get some exercise. She quickly fell in love and went on to complete a century ride – 100 miles in a day – several years later. She still rides every chance she gets and enjoys mountain biking as well.
Jodie is a real estate agent and operates Repedal in her free time.
"It's honestly one of the most rewarding things I've ever done," Jodie says. "People are sincerely grateful for what you've given them."
YOU CAN SUPPORT REPEDAL by shopping the online store at www.repedal.org. The selection includes lots of fun bicycle-branded home décor, fashion and accessories. All profits from the store are used to purchase new bikes and safety equipment, including helmets, lights and locks, for those who need affordable, reliable transportation.
DONATE YOUR WHEELS
If you have a bicycle in good working condition that you would like to donate to Repedal, you can drop it off during business hours at Gratitude in Action, located at 10 S. 30th St.
INTERESTED IN LEARNING HOW TO FIX A FLAT TIRE & MAINTAIN YOUR BIKE? Repedal offers free workshops on Saturdays from 10 a.m. to noon, starting on July 10. For details check out the Repedal Facebook page at Facebook.com/Repedal.org.