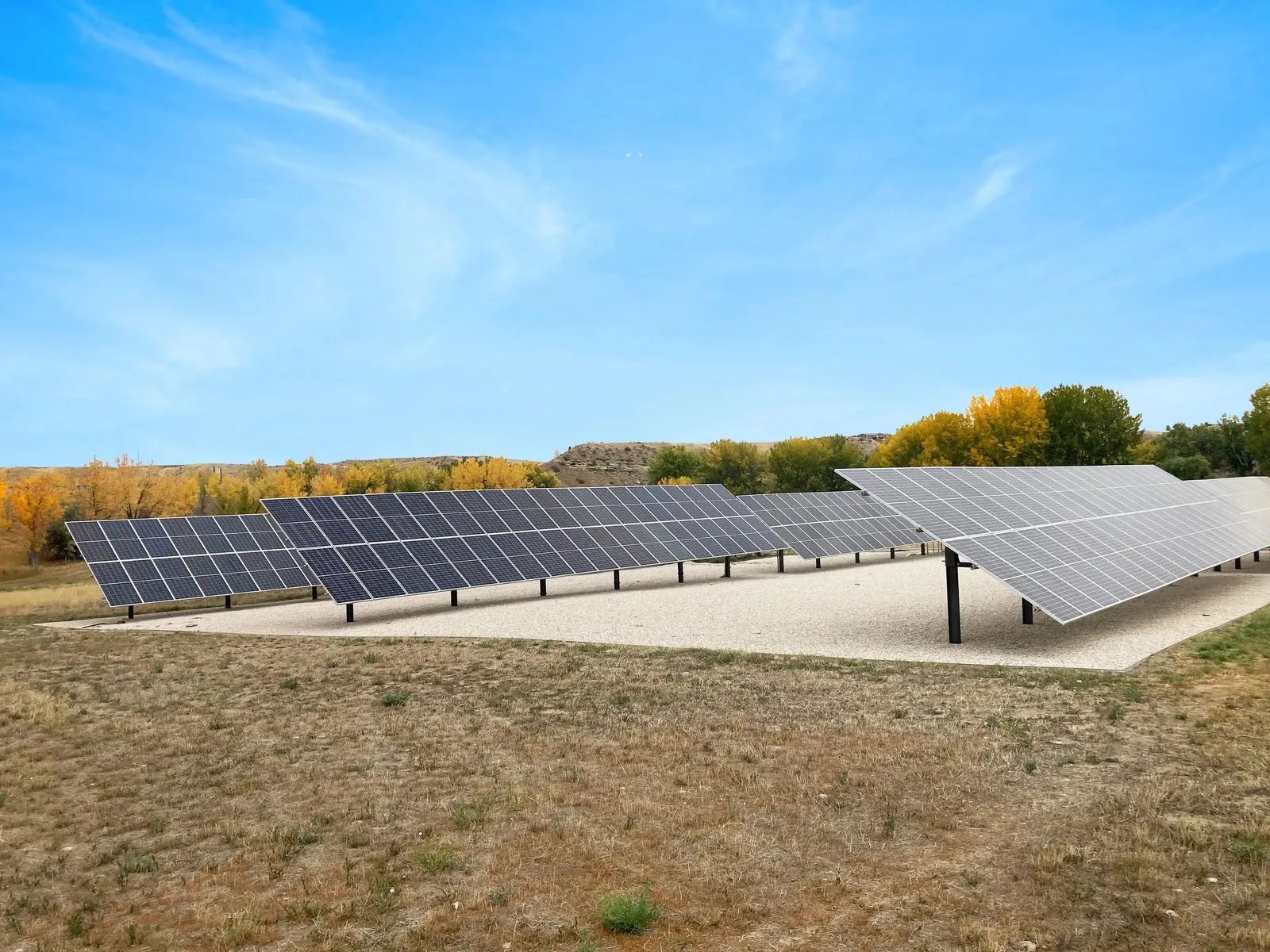 Going Solar
Tips on making the switch to get powered by sunshine
YELLOWSTONE VALLEY ELECTRIC COOPERATIVE
Over the last few months, we've received quite a few calls on installing solar energy at your home or business and interest in participating in our YVEC Community Solar Projects. If you're thinking about joining the 3 million U.S. homeowners who have gone solar, here are a few helpful tips.
Along with understanding the solar installation process, being familiar with your individual circumstances, like the age of your roof, can help you be a more informed solar consumer. Here are the steps to take to get powered by sunshine.
NOTE: Your solar installer will guide you through the process and some companies will do everything else for you.
CHOOSE A SOLAR INSTALLER.
An installer can help you determine if solar is suitable for your home or business. Begin by researching qualified, insured installers online or asking for recommendations from people who've gone solar. Comparison-shop by asking multiple installers to come assess if you are a solar candidate. Make sure your installer is licensed and certified by a reputable organization like the North American Board of Certified Energy Practitioners. When reviewing your contract, make sure you understand the terms and don't hesitate to ask questions.
IS ROOFTOP SOLAR AN OPTION?
A solar installer, roofing expert, or structural engineer can help you determine your roof's solar suitability. It can help to know when your roof was installed or replaced, but if you don't know and can't ask the previous homeowners, your local government should have a record of when it issued the building permit. (It can often save you money if you install solar at the same time as a roof replacement.)
DETERMINE YOUR HOME'S SOLAR POTENTIAL.
Aside from your roof's condition, your home or business's solar rooftop potential depends on your geographic location, the position of your property in relation to the sun, how much shade you have, and the PV system you choose. For a detailed determination of your solar potential, work with an installer to assess potential cost savings and benefits.
CALCULATE YOUR ELECTRICITY NEEDS.
You can provide your installer past electric bills to determine your current and long-term energy needs. You can also make energy-saving home or business improvements so that you can get the most out of your system. Remember to consider any recent or future changes to your home that may affect your usage. For example, you may have just bought new energy-efficient appliances, or you could be planning to buy an electric vehicle that will need charging.
EVALUATE YOUR FINANCE OPTIONS.
Buyers can either purchase a system or obtain financing. When you own a system, you receive solar tax credits and incentives, but you won't if you lease. Some solar loans allow you to take advantage of the federal investment tax credit up front by allowing the loan provider or solar installer to take the credit in exchange for a reduced system cost or loan amount. A solar installer can provide more information on financing and solar tax credits. Visit www.energy.gov.
If your home or business is not suitable for solar, you can get the benefits of clean energy by investing in shared solar programs locally.
Source: Energy Department's Summer of Solar campaign. www.energy.gov