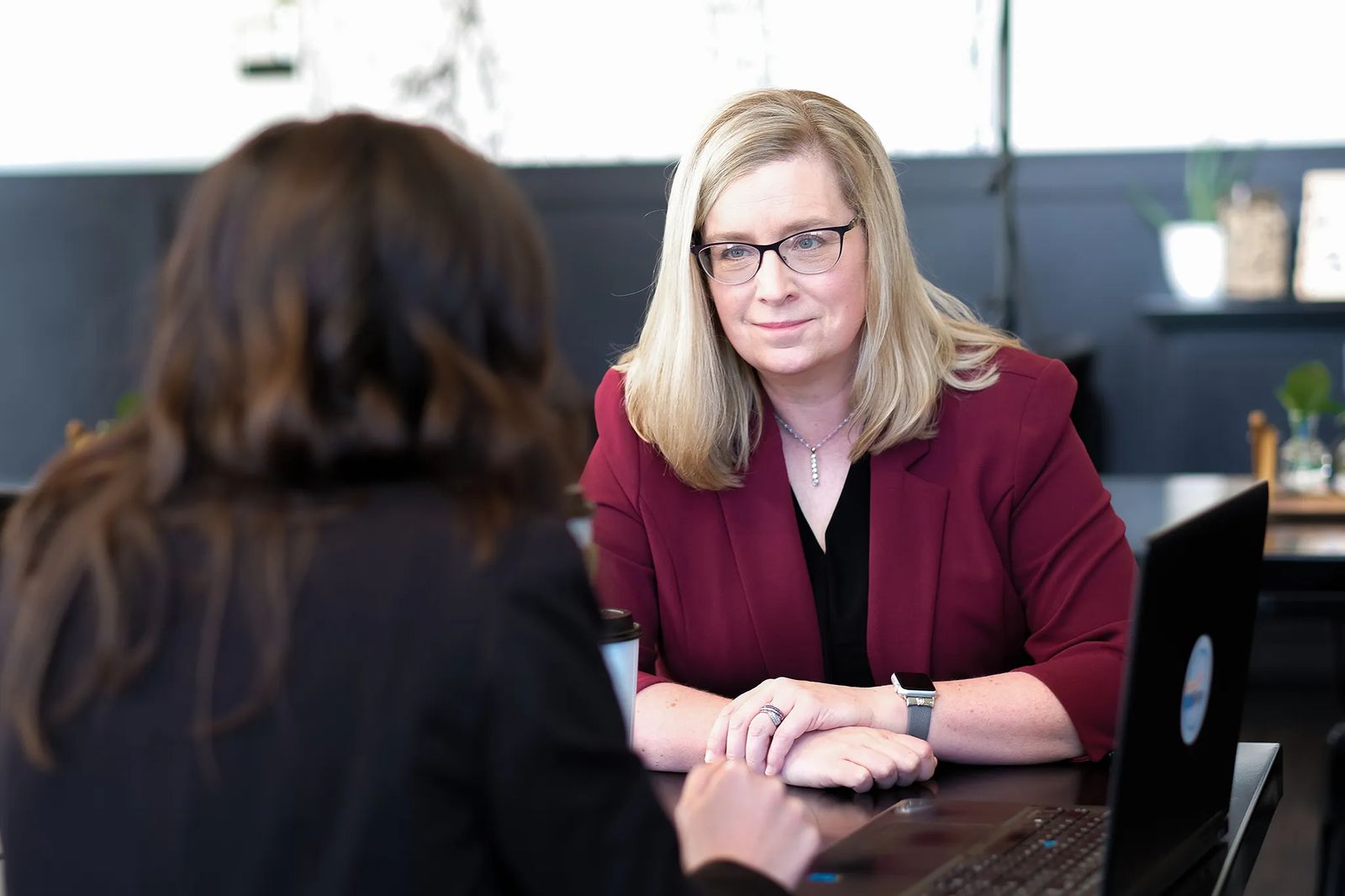 Grace Under Fire
Melanie Schwarz helps lead business by example
At the height of the COVID-19 pandemic, Melanie Schwarz would walk a few steps down the hall to her home office to hop onto a Zoom video conference call. Her cell phone was never far from her side, so she'd be ready to answer questions from anxious business owners.
"You are clipping along and all of a sudden it hits, and then it stays," Schwarz says. Almost daily, she says, there has been some kind of side effect of COVID-19 that shows up in the work she does as director of business development for Big Sky Economic Development.
"Some businesses need to close. Some are trying to grow," Schwarz says. "There is this wide expanse of possibilities right now." Through it all, she's used every bit of her professional past to help business owners survive another day.
"Those initial calls were a bit panicky," she says.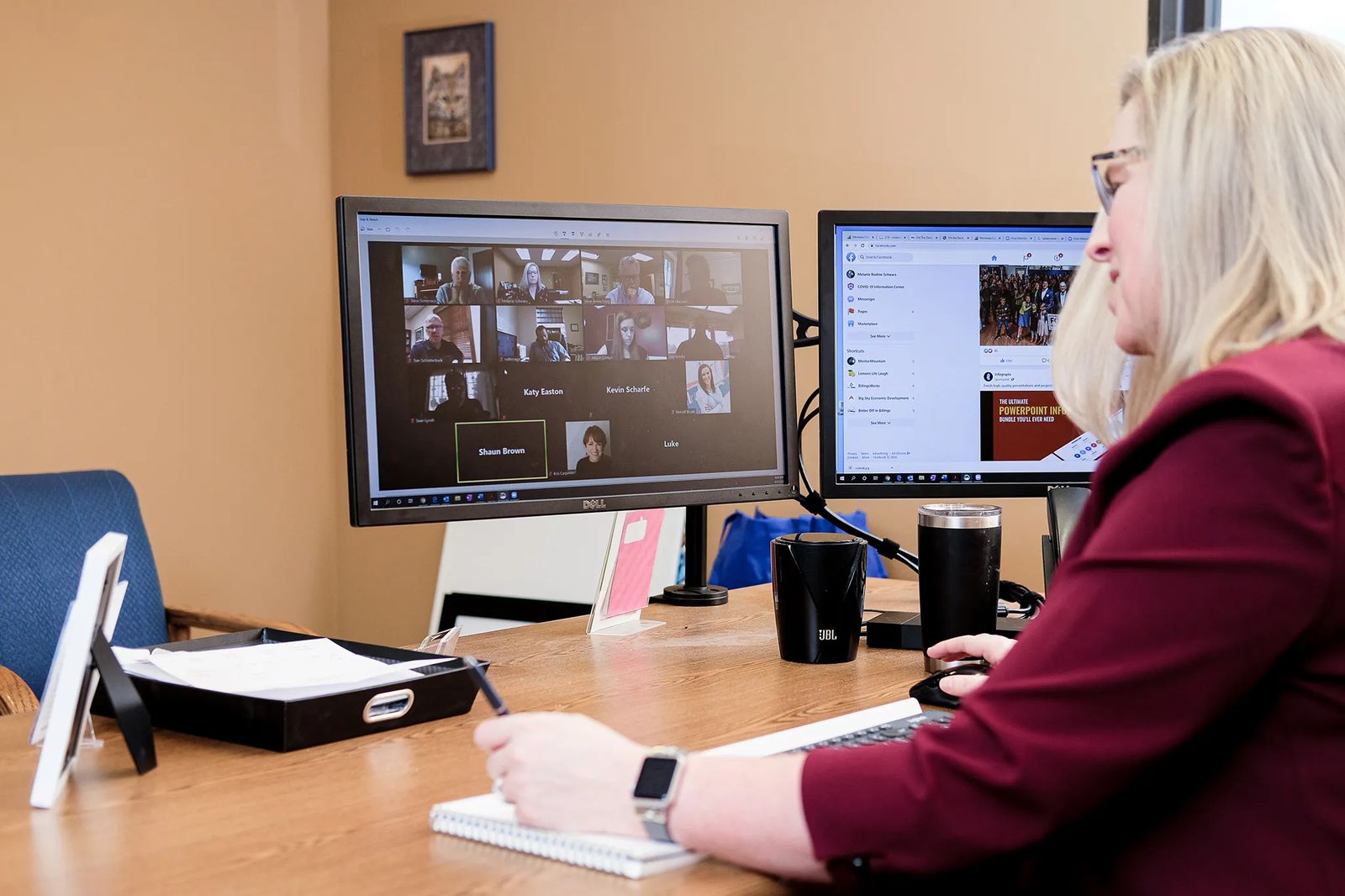 Schwarz knows all about panicky. "This isn't the first crisis I've ever had to deal with," she says. The first one came in 1997.
"I was a stay-at-home mom," Schwarz says, and then a divorce quickly had her searching the want ads. She landed a job as an administrative assistant at Valley Federal Credit Union and started to find balance.
The job became a launching pad.
"One of the radio guys was in one day and he said, 'You should be in sales.' I said to him, 'I don't even know what that means.' Keep in mind, I was a single mother of two small children. I just felt lucky to have a job and have survived this."
The man was persistent. He eventually talked her into going in for an interview, and before she knew it, she was an advertising account executive for K-BEAR. Far from being intimidated by the brand-new position, she rewrote the book on how it was done. Instead of flying solo, she partnered with another junior salesperson who worked for KCTR.
"We were totally green but she had a lot of connections because she grew up in Billings," Schwarz says. "No one had ever done this," she says, adding that the radio station management didn't completely approve of a sales team. "They thought, what if a business only wants to buy KCTR advertising? We never gave them an option. We were really successful at it and it became a really good career."
Over the next few years, Schwarz would use her contacts to make the transition to working as an account manager for a Billings advertising agency. She spent three years there before going out on her own to create her own agency, Hayden Marketing.
"Agency life gave me a chance to look at the totality of a business's marketing plan – websites, radio, TV, print. There was a lot of writing involved, which I love to do," Schwarz says. "It was a bigger arena to do marketing in and I found it really fun."
Eight years passed. Things were good. And then, the economic downturn of 2008 struck.
"I lost my business," she says. "We had one client who was overwhelmingly our largest client. We lost them and we had to close the business because of it. I understand being a small business owner and the angst of losing something that you've worked for."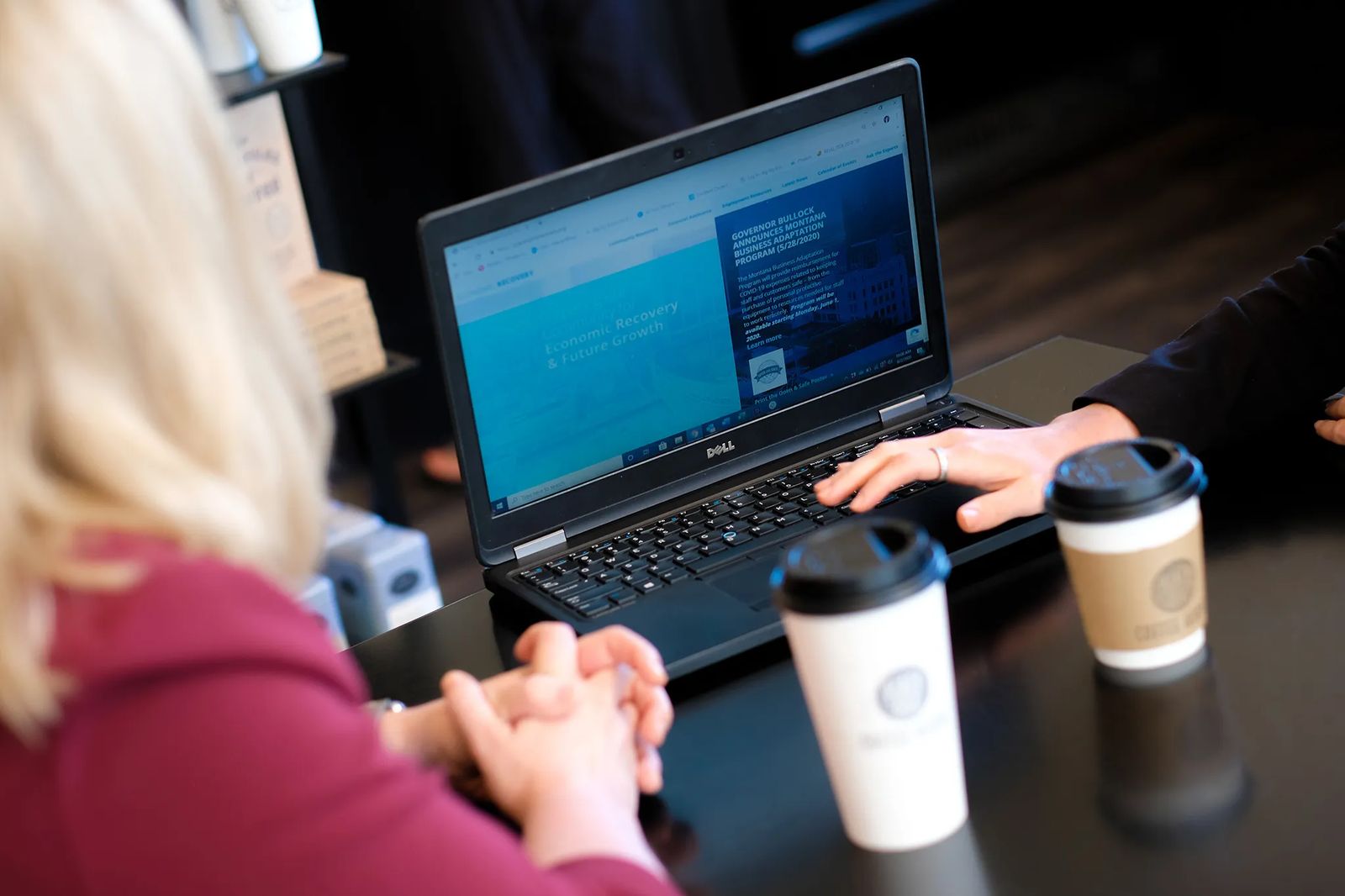 Once again, though, the loss turned into opportunity. She began doing consulting work and ended up taking her experience to teach communications skills to inmates at the Montana Women's Prison.
"I thought, 'Why not?' It opened a lot of interesting doors that I didn't even know were there," Schwarz says, and the job pushed her well beyond her comfort zone. She taught three days a week to women who were about to transition back into the community, helping them communicate in ways that would land them a job, find housing and realize success.
"I had a woman and she was kind of angry," Schwarz says. "She would tell me, 'You have no idea what it is like to use public transportation and try to get to work on time.' I said, 'You are absolutely right. I have no idea what that is like, so let's do that together.' So, I did it. It was like, oh, my gosh, this is hard and I have resources. I have a phone. I have a map. I have a way to look at the routes. She didn't have any of that."
"That prison experience changed me," she says. "It was a pivotal moment for me because I realized that our community has a lot of diversity that many of us never see."
After three years, the grant that funded the position dried up. At about the same time, a friend called her to tell her about a position that opened up with Big Sky Economic Development, a public-private partnership. The timing was perfect.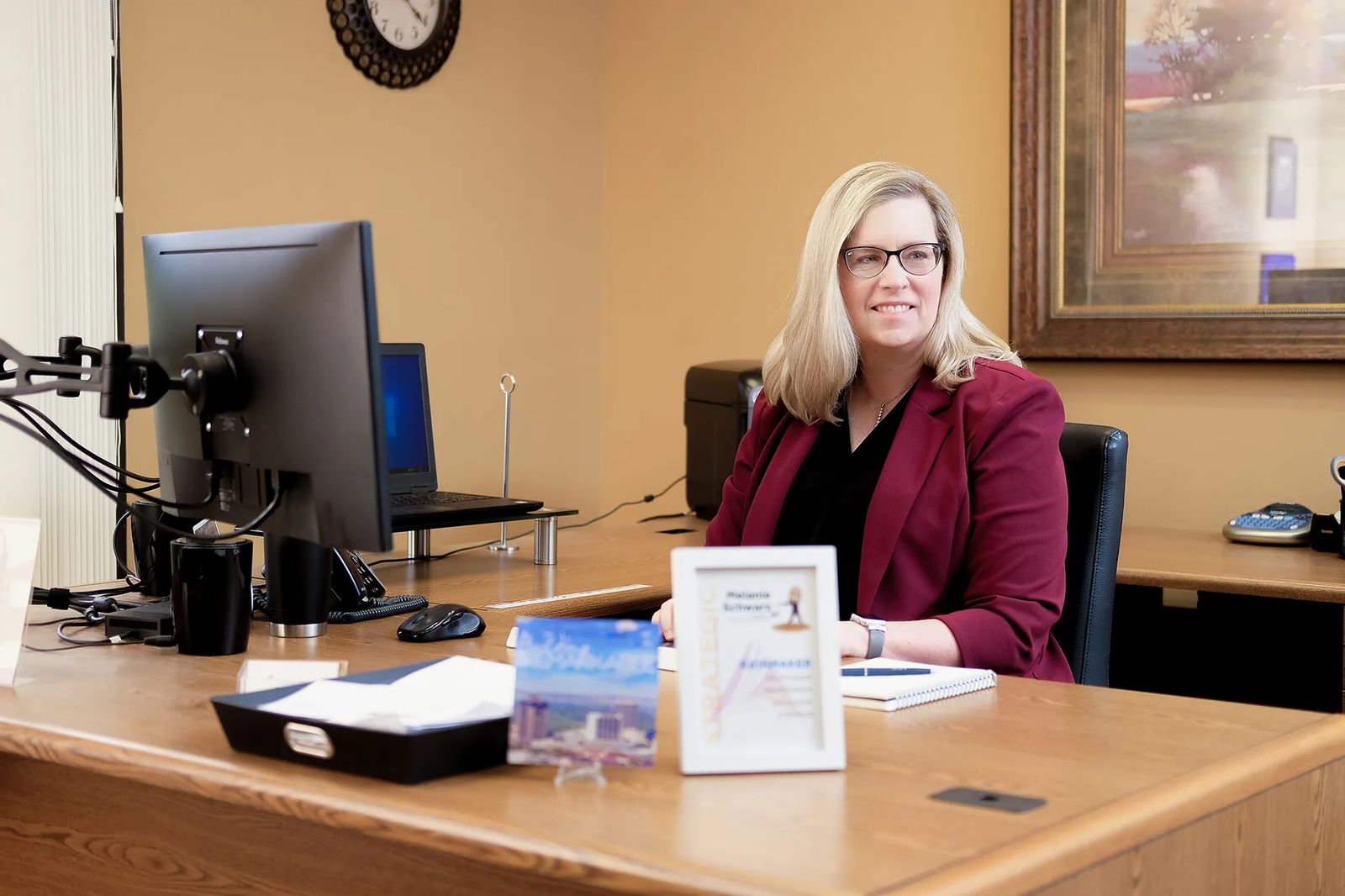 "I've been here seven years," she says as she looks around the office that sits on the second floor of the Granite Tower Building in downtown Billings. It's her job to keep member investors of organization informed and engaged in the community's economic development.
Before COVID-19 hit, Schwarz was working on strategic partnerships to help with the development of Coulson Park. Earlier this year, she organized a health care summit to put private sector leaders in the same room as health care professionals to look for growth opportunities.
"We have a world-class healthcare hub," she says. "We have three institutions of higher education with MSU Billings, Rocky and City College. That combination is golden. It's perfect for economic development."
But on March 13, when Billings witnessed its first COVID-19 case, Schwarz and her colleagues at BSED knew it was only a matter of time before the governor put some safety restrictions in place.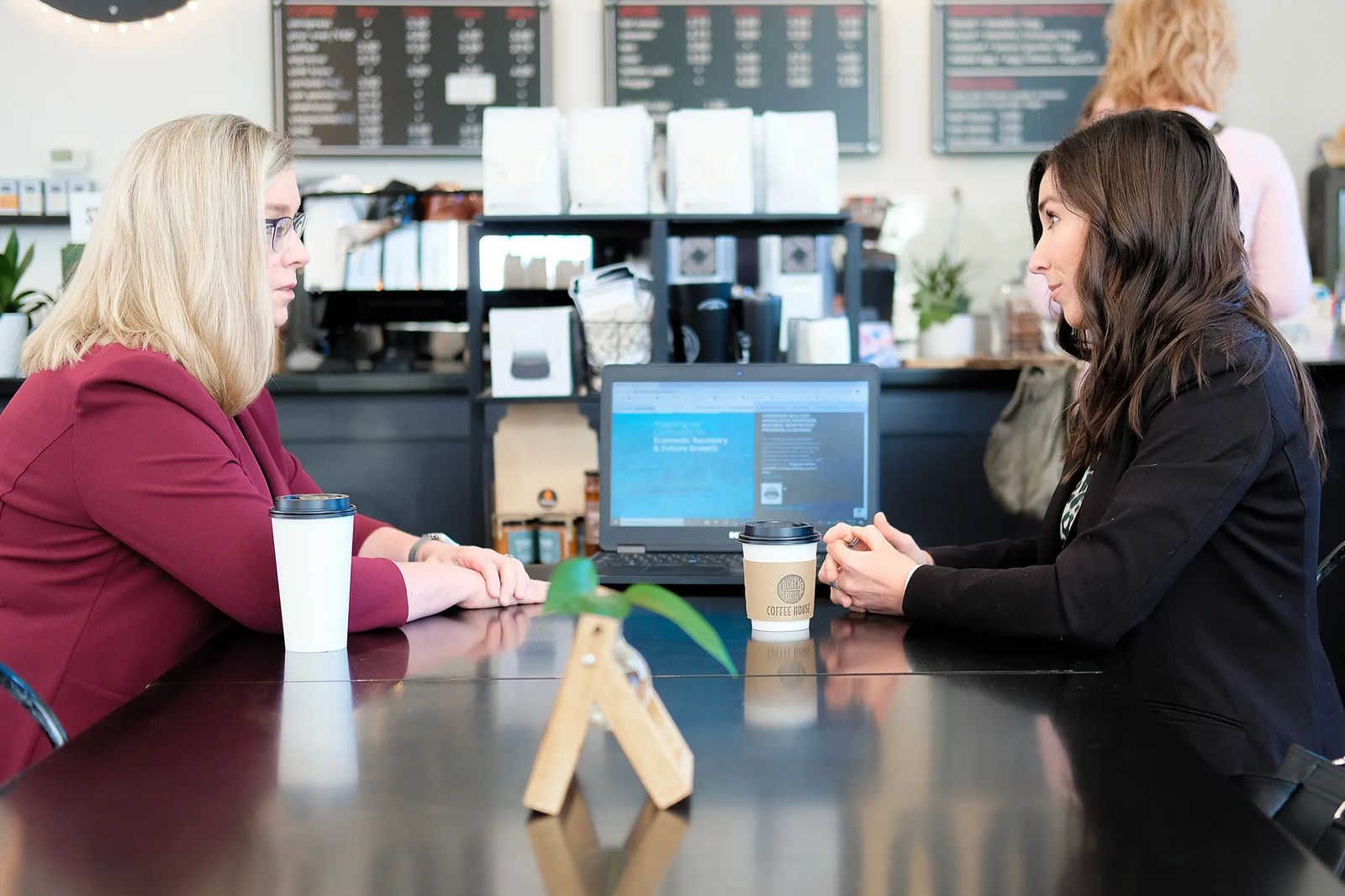 "It was overwhelming at times just how much information was coming at us," Schwarz says. "We were using our internal team to vet the information and we were finding out that a lot of it was inaccurate."
The county, city, Chamber of Commerce and Big Sky Economic Development all rushed in to try to provide up-to-the-minute information.
"We were adding to the confusion of that space," says Kelly McCandless, director of communications and workforce development for the Billings Chamber of Commerce.
As co-chairs of communication for the Yellowstone County Economic Response and Recovery Workgroup, McCandless and Schwarz joined forces to create a one-stop-shop for economic information. They recruited Kinetic Marketing and Creative and, Schwarz says, "In less than one week, we had a new communitywide website with COVID-19 resources."
The collaboration between BSED, the Chamber, the Downtown Billings Association, the city of Billings and Yellowstone County came together at lightning speed. "It's kind of unheard of," Schwarz says. At its peak, the site witnessed up to 200 users per day.
"Melanie is so good at what she does and she is very good at taking something that seems big and unwieldy and can sit down and ask, how can we do that?" McCandless says. "She brings her full brain power to those situations and her experience and professionalism have been invaluable."
Schwarz and the rest of the BSED team worked to help businesses wade through Small Business Administration loans. They answered questions about the federal Paycheck Protection Program. They helped conduct injury impact surveys to see the coronavirus' grip on the county's economy. The organization also put together a business stabilization loan program to serve as a safety net for businesses at risk of closure. By June, BSED had helped 15 businesses stay afloat thanks to the program.
One business owner that served with Schwarz on the economic recovery team was Kris Carpenter, who has owned Sanctuary Spa and Salon for 21 years and the Joy of Living for 10.
"She's kind of like a chameleon," Carpenter says of Schwarz. "She's always there supporting but never takes center stage. She's the silent voice." Carpenter adds that Schwarz has helped her businesses many times over the years, connecting her with other resourceful business owners or sharing an idea or two.
"Who was one of the first people that I saw in my store after reopening after COVID-19?" Carpenter asks. "Melanie Schwarz was there. She just really walks her talk."
"I want to make sure we are championing businesses and helping them if we can," Schwarz says. She adds that now businesses know that Big Sky Economic Development is a resource. It was one of the silver linings during this time of economic crisis and recovery.
"It is really rewarding to see that we have the skills, we have the collaborations, we have the resources. We built a nice foundation to be able to operate in a crisis," Schwarz says. Using her own history of dealing with crisis management, she says, "We are better off in Billings because we didn't let our businesses fail. That is cool."
FOR MORE INFORMATION ON COUNTY RESOURCES FOR ECONOMIC RECOVERY, visit yceconomicrecovery.org where you'll find links to all of Gov. Steve Bullock's directives as well as well-vetted information to resource websites.
BUSINESS IMPACT AT A GLANCE
What business owners experienced during the pandemic
58 percent of businesses in Yellowstone County described COVID-19's impact on their business as extremely negative
42 percent of businesses reported having to either lay off or furlough employees
89 percent of businesses reported they were fairly to extremely confident they'd survive the COVID-19 downturn.