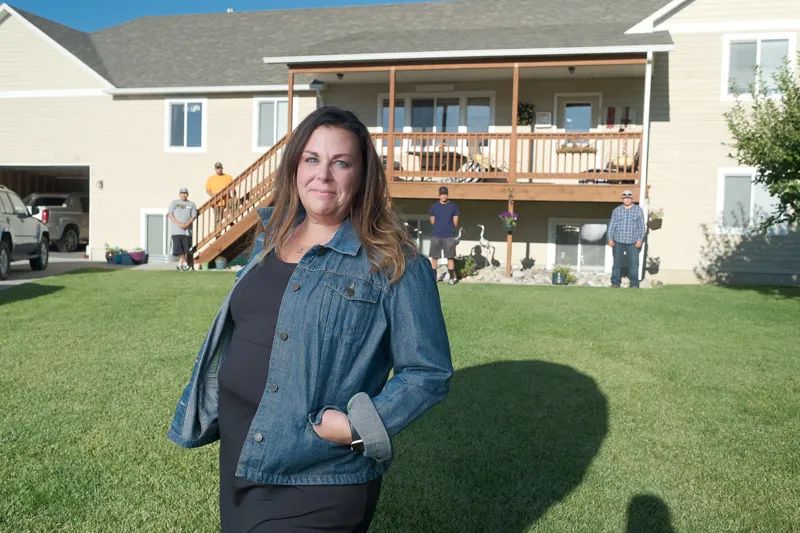 Gratitude in Action
Couple uses their own rocky past to help others on the recovery journey
When alcoholics and addicts who are desperate for help show up in Terri Todd's office at Gratitude in Action, they find someone who truly understands them. That's because Terri has walked many miles in their shoes, on her own road to recovery from alcoholism and addiction.
"What I know is people didn't give up on me and I'm grateful for that," says Terri. "So, I try not to give up on other people. If I can just be a hope dealer and show them a different way, then that's what I should be doing."
Terri and her husband, Richard, each spent years battling alcohol and drug addictions that created chaos in their lives and landed them both in prison. They finally found a path to sobriety through a 12-step Alcoholics Anonymous program that fueled their faith.
"For most of my life, I was the only God in my life," Terri says. "I served myself. God never gave up on me. I just never showed up for Him. He has to be the most important thing in my life, because the further away from Him I get, the sicker I'll get."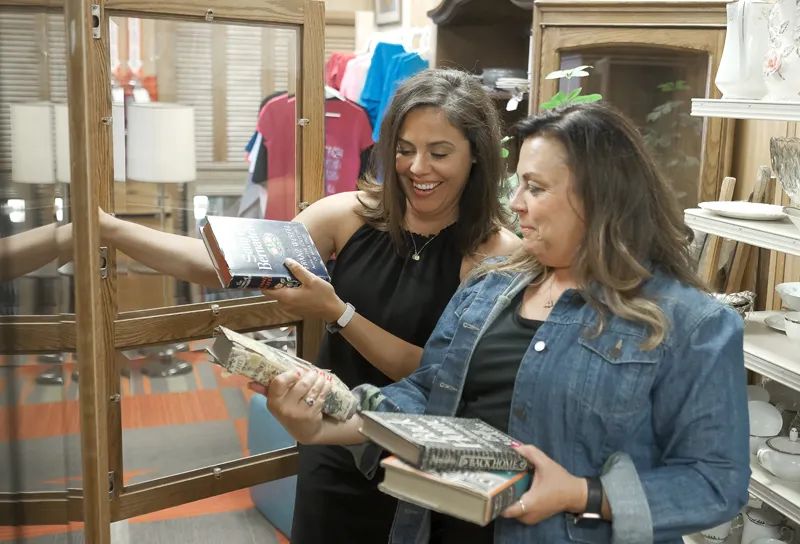 Terri first met Richard at a 12-step meeting in 2014, after he spent nine years in federal prison for trafficking methamphetamine in Billings.
"I had a colorful past, and drugs and alcohol had become a problem for me," Richard says. "For a long, long time, I thought Billings was the problem and if I could just get in the right environment and get the right job with the right girl and the right car, everything would be just fine. When I came home after being in prison, I was finally able to see that I was the problem, and so I wanted to help be part of the solution."
Once the Todds were sober and healthy, they founded Gratitude in Action (GIA), a nonprofit organization designed to help people facing addiction and alcoholism get their lives back on track. GIA now operates four Sober Living homes in Billings that offer a safe, structured environment where addicts can learn to live happier, healthier lives.
Since 2016, Terry says, about 1,800 people have transitioned through GIA's Sober Living homes, with a success rate of 72 percent. GIA considers a person successful if he or she is sober, self-supporting, employed and giving back to the community. During that same time, Terri says 164 children of addicts and alcoholics have been reunited with their parents. The National Sober Living Association has accredited the program, which offers a hand up rather than a handout.
"The thing we bring to the table is that we have been there," Terri says. "So, it's really hard to tell us we don't understand. It's also really hard to pull the wool over our eyes. We don't believe in just giving. It has to be giving with a purpose. How do we get somebody to be able to take care of themselves? Otherwise, we just create this cycle of 'I'm going to go to this agency and get this and go to this agency and get this.'"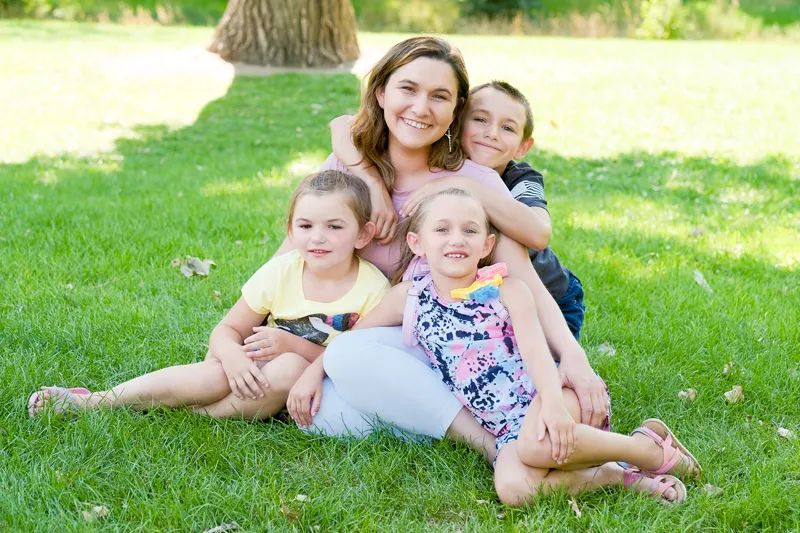 Abee Brown, 29, is one of GIA's success stories. Abee says when she started using drugs at 17, she blamed it on her parents' divorce, instead of accepting responsibility herself. Abee says she had been an addict for about four years when she first turned to GIA. She stayed in a Sober Living house for a couple of months but quit and started using again. When her dad dropped her off at GIA a second time, she was ready to fully commit to recovery, and the Todds welcomed her back.
"I got pregnant with my last daughter and my life spiraled out of control," Abby says. "I lost custody of my kids and I thought that would be the end for me, but it wasn't. I had a drug overdose and that kind of really opened my eyes."
During her time with GIA, Abee took a variety of life skills classes that help alcoholics and addicts become active, contributing community members. They can learn trades, along with skills like job interviewing, budgeting and cooking. GIA also helps residents navigate medical and court appointments and build positive tenant referrals so landlords will rent to them after they leave. Each Sober Living home resident must also be employed and attend 12-step meetings and weekly dinners.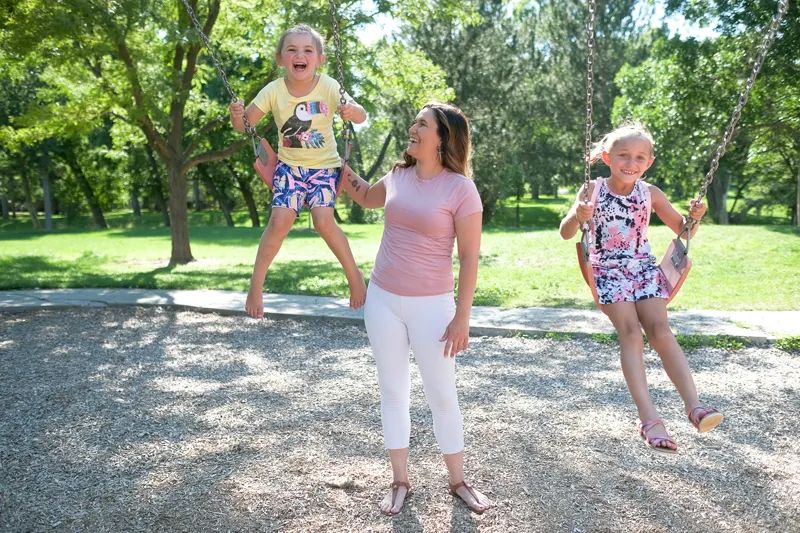 "When I was drinking and using, I never saw a way out," Abee says. "I didn't know all of the resources in the community, and when I came down here, they're jam-packed with all of the resources you could need."
Sober Living residents volunteer in the community, which helps them feel less isolated and more connected.
"If I've been a taker my whole life, I've got to figure out how to be a giver, so that's kind of a cool thing," says Terri.
While some alcoholics and addicts use GIA's services on a drop-in basis, those who live in a Sober Living home pay $500 a month. GIA finds ways to help those who can't afford it and operates a large thrift store at Minnesota Avenue and South 30th Street in Billings to help fund the program. Terri says GIA is about 60 to 65 percent self-supporting, with donations and grants providing the rest.
Store Manager Sarah Ewald says Terri speaks from the heart and really understands the people the organization serves.
"She really knows how to do tough love, because she's been there," Sarah says. "She can be very direct and she doesn't waste too much time dancing around anything."
That tough love paid off for Abee, who says she can't believe how much her life has changed. While Abee was addicted, her former-in-laws adopted her three children. She's very grateful they stepped in to help and now allow her to spend time with them.
"My favorite thing about recovery is I get to be present in other people's lives and I get to show up for my own life and play a part," Abee says. "Rich and Terri have been really vital in my recovery. I have my own parents, but they're like my parents in recovery. They just love me right where I'm at and they've taught me a lot about life and how to show up for people."
Terri's own struggle with alcoholism and addiction stretches back to her teenage years during the 1980s. She says she started drinking when she was about 13, and by the time she got to college, she was also doing drugs. Her addictions led her down a rocky road, one that landed her in prison three times for writing bad checks.
"In 1997, I committed a bunch of crimes in Yellowstone County issuing bad checks," Terri says. "I had a drinking and drug problem that I couldn't be honest about. So, I repeated the cycle numerous times."
The first time Terri went to prison, she was seven months pregnant. After giving birth to her son, Christian, in prison, she didn't come home until he was 18 months old.
"For the first 16 years of Christian's life, I was a great ATM mom," says Terri. "I could show up and buy things, but I couldn't show up for Christmas and I couldn't show up for anything that was important. Through the miracle of Alcoholics Anonymous, I now have a relationship with him."
Strong relationships are essential to recovery, and Terri says the individuals GIA serves become family. Each November, the Todds host a Thanksgiving feast for about 150 people, including many who have transitioned out of Sober Living homes.
"When their babies are born and they get married, a lot of times we're one of the first calls because we have become that family to them," says Terri. "It's pretty cool."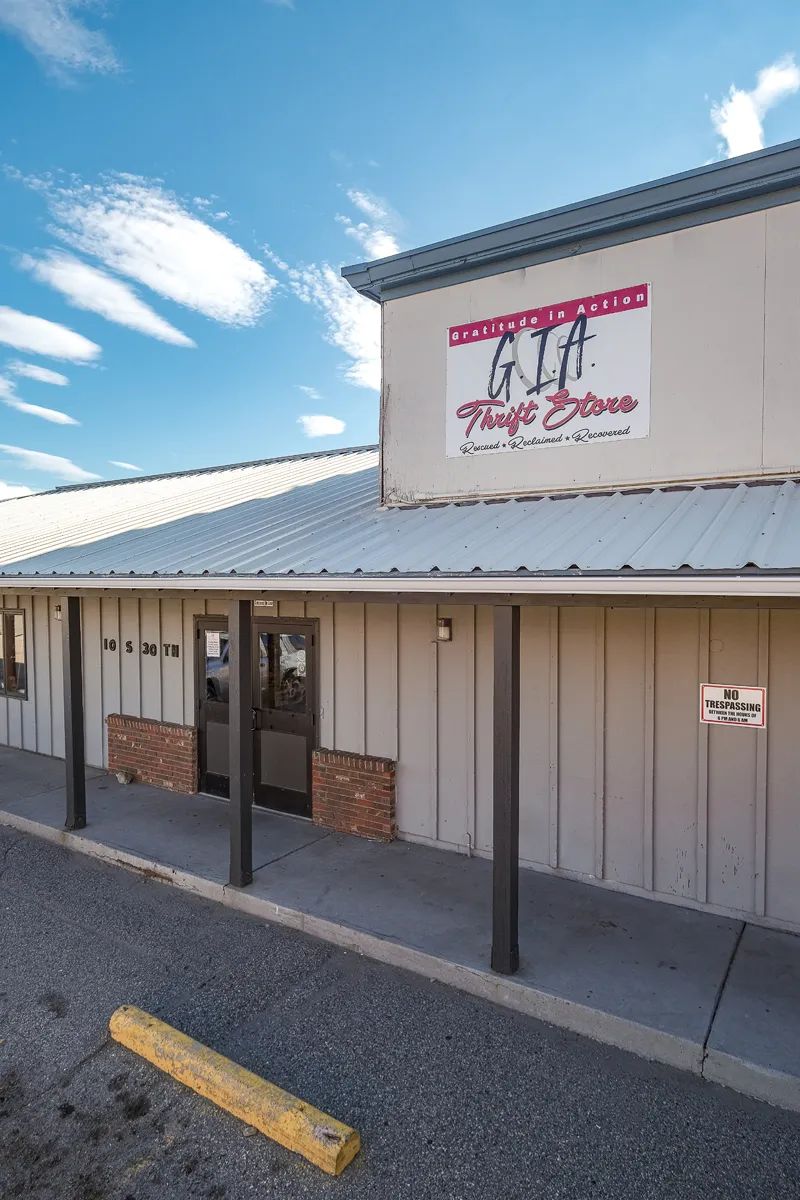 Terri and Richard are thankful for strong community support for GIA and a network of organizations that work together to help addicts and alcoholics live healthier lives. GIA's thrift store is located in the Salvation Army's old building, and Community Leadership Development Inc. helped GIA purchase its first Sober Living home. Terri says teamwork like that is vital as Billings tackles its critical drug problem.
The challenges of operating Gratitude in Action are great, but Terri says she and Richard have a front row seat to miracles every day. They're happy to give back to the community that helped them find a better path.
"We just believe that to whom much is given, much is expected, and I received grace when I probably didn't deserve it," says Terri, who attends church at Faith Chapel. "God takes broken people and allows them to help other broken people, so I'm just grateful to be that conduit in some ways."
"I just have this life that I never dreamed was possible," Abee Brown says. "I moved out of Sober Living and have my own house. I have a job. I'm a reliable person. I'm stable. I'm a member of society. I have a beautiful life."

hOW CAN YOU HELP GRATITUDE IN ACTION?
GIA has big dreams for the future, including opening more Sober Living houses, moving services into a new building this fall, opening a coffee shop and offering more life skills classes.
CURRENT NEEDS:
Volunteers
Individuals to teach life skills classes, including finance, budgeting, anger management and parenting
Donations of clothing, furniture and decor to GIA's thrift store
Bike and bus passes
Opportunities for Sober Living residents to volunteer in the community
Financial and in-kind donations