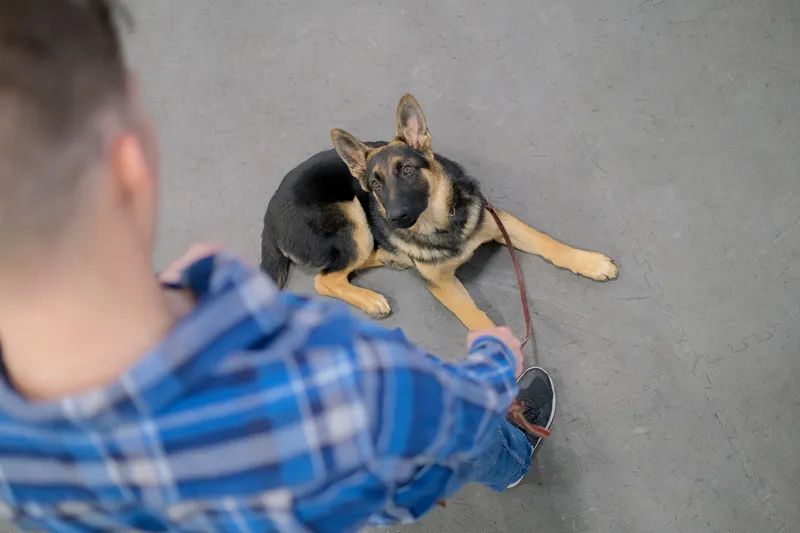 Healing Veterans, Changing Lives
Dog Tag Buddies embarks on a new mission of awareness thanks to a celebrity chef
As Deede Baker looks around the large barnlike training facility that houses her nonprofit Dog Tag Buddies, she says, "This is truly the dream I never knew I had. If someone had told me 10 years ago that I would be doing this, I would have said, 'No, I am going to retire.'"
But in 2005, her husband, Jason, a sergeant in the Montana National Guard, came home from Iraq after being in close range of a handful of IED explosions. "Everyone talks about the reintegration," Deede says, "but what they don't tell you is what PTSD and a traumatic brain injury looks like."
She started to notice that when Jason was with their dogs, things changed.
"When things were really hard, he could come in, sit down and the dogs could crawl up in his lap and it was palpable — you could just feel him relax," Deede says. "I told him, 'I don't know if you are noticing this, but these dogs are having an impact on you.' As we started talking, my husband said, 'This is what we should be doing for our veterans. We should be doing this,'" Deede says. That's what planted the seed for Dog Tag Buddies.
Since the nonprofit launched in 2016, it has served more than 112 veterans and rescued more than 70 dogs. It takes upwards of $20,000 to complete training for a service dog. Dog Tag Buddies not only invests the time but helps a veteran cover all the costs tied to the dog while it is in training. Deede will tell you the lifesaving work is worth every penny.
"We help veterans diagnosed with invisible injuries such as PTSD and traumatic brain injuries by pairing them up with rescued dogs and helping give them a new mission by training the dog to be service dogs," Deede says. "Big picture, my dream now is to bring more awareness to what we do and how we do it"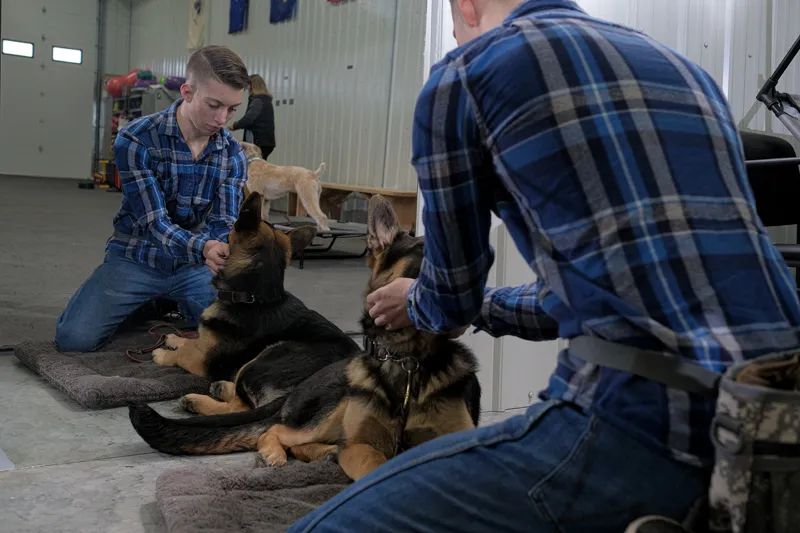 That dream, she hopes, will be fulfilled when Dog Tag Buddies hosts its first major fundraising event this October. The Celebrity Chef Gala will feature Chef Andre Rush as the headliner of the event.
"He retired from the military as a master sergeant," Deede says. "He was in the Pentagon on 9/11 when it was hit. He has worked as a master chef in four presidential administrations. He also readily admits that he has PTSD."
"It took many, many, many years for that to come to the surface," Rush says of his PTSD. "It's like a ticking time bomb where you just suppress it. I knew it was there." He says he learned of Dog Tag Buddies in 2018, when he began working with and training dogs as his own form of therapy.
"Dogs love you unconditionally," he says. "They show you gratitude and they don't want anything in return. You can see it in their eyes."
When Deede reached out to see if Rush would be the guest speaker at their first fundraising event, he says, "I rearranged my schedule to do this. There's so much passion behind what they do."
Not only will he be sharing a piece of his military story and how he landed in the White House as the executive chef, he'll be working with the Northern Hotel to craft a one-of-a-kind menu just for the night.
"It's going to be an amazing menu," he says. "My food always has a theme and a meaning. I like food that has a storyline behind it."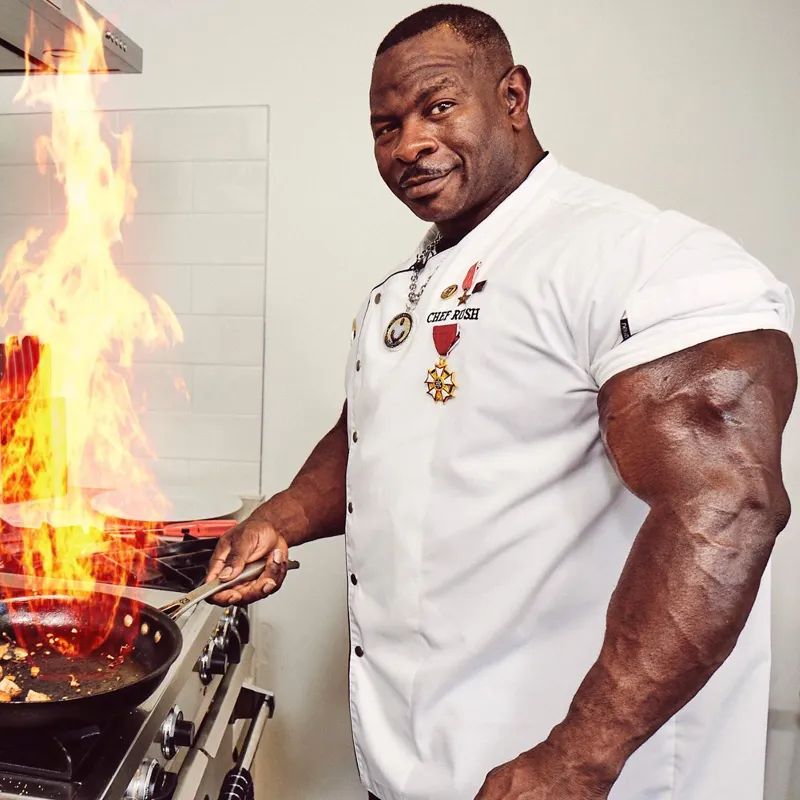 Rush has what you'd call a dominating presence. His biceps measure 24 inches and he keeps them by doing 2,222 pushups every day to raise awareness for veteran suicide. Roughly 22 veterans a day take their own lives. He says it's events like this that help give those veterans and their struggles a voice.
"I had no idea that my voice would spread," he says. "They say one person can't make a difference. That's a fairytale. I can't even tell you to date how many millions of people I've reached."
Deede's mission on the night of the fundraiser will be to show those in the crowd that by supporting Dog Tag Buddies, they can help a veteran heal.
"If we can help our veterans to train a dog and help them navigate their day-to-day life in a way that they didn't know that they could, that's a win," she says.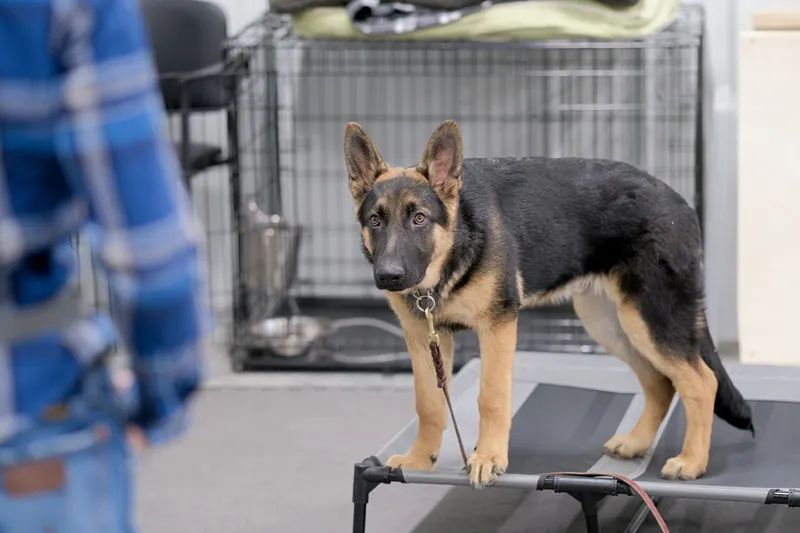 1ST ANNUAL CELEBRITY CHEF GALA
Oct. 1, 2022, 5–10 p.m.
Support Dog Tag Buddies and enjoy an evening of fine dining plus a silent and live auction. Known for his advocacy for military service and suicide prevention, chef Andre Rush will be crafting a one-of-a-kind menu exclusively for this event. All funds raised will benefit the life-saving work of Dog Tag Buddies. For more, visit dogtagbuddies.org.