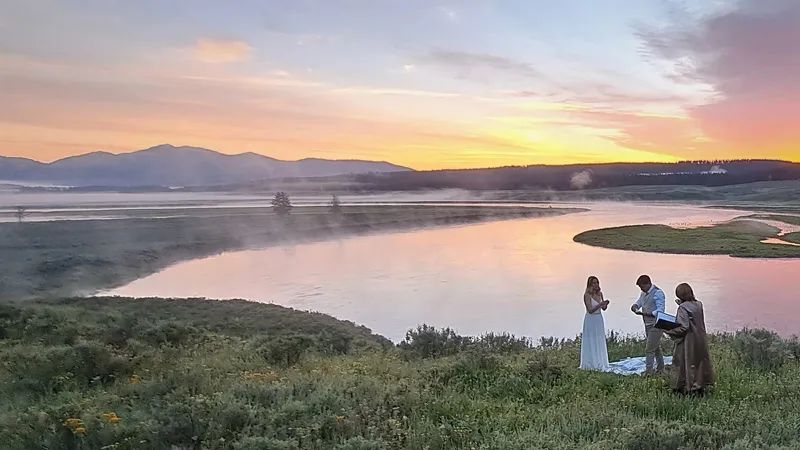 Helping Others Say 'I do!'
For Karen Saint, life is all about love
On a gorgeous summer morning last year, Karen Saint woke early to begin her trek into Yellowstone National Park. It was just before dawn and shades of pink started to paint the sky. As she met up with a young couple, geese squawked overhead. The morning was just beginning to awaken. Together the three made their way to the edge of a bluff overlooking the Yellowstone River in the Hayden Valley.
Standing quietly, in a sacred moment, just as the sun began to peek over the mountains, the couple exchanged their vows. Karen officiated and would later say it was one of the most memorable ceremonies of her career.
"It was truly beautiful and dynamic," Karen says. "The couple hung on my every word, soaking in every moment. It meant the world to them."
And, like many of the weddings at which Karen officiates, there was the unique twist.
"We recruited tourists to help sign the wedding license," Karen says with a laugh. "Adjacent to where the couple got married, there had been an elk kill the day before, over the hillside on the other side of the road. Dozens of people showed up there at sunrise to photograph, hoping a bear or wolf would show up at this kill. So, it was a packed show, oddly enough."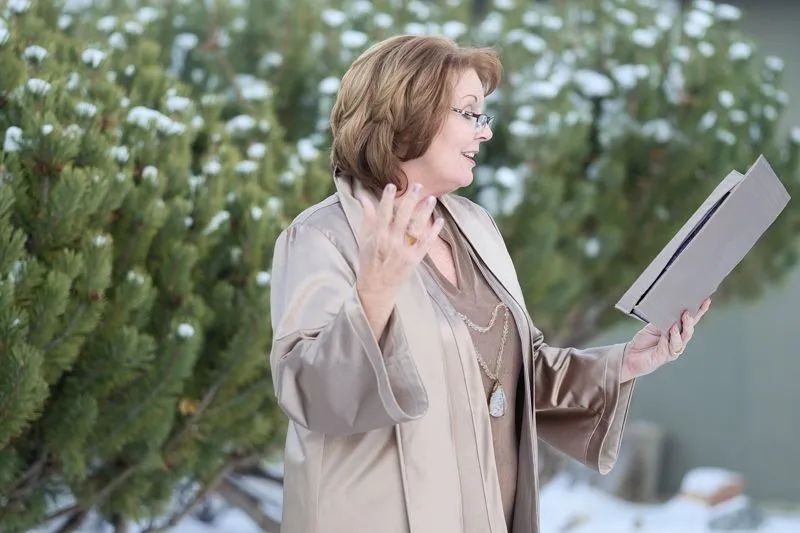 Karen is a wedding officiant and the founder of A Beautiful Soul. From the start of the ceremony to the end, she makes sure the ceremony glides easily and covers every legal detail.
"I am a romantic at heart and joining people in love means getting to be a part of one of their most intimate and beautiful moments," Karen says.
While she's officiated at weddings inside traditional venues, her favorites have all been spaces outside, in places less traveled.
"Like standing out in the middle of the Yellowstone River," Karen says with a chuckle. "That was the couple's suggestion, and I was all for it. They got a hold of me ahead of time and asked, 'Do you mind if you get wet?' and I said, 'No, we'll just plan on it!'" So, Karen and the couple headed out past Pompeys Pillar to a fishing access and exchanged vows in the middle of the mighty Yellowstone. She loves making each ceremony memorable.
"If that means hiking to a lake or finding that perfect spot in Yellowstone National Park, I'm in," she says.
Late last fall, Karen made the hike to Greenough Lake just outside Red Lodge to help marry Skyler and Markelle Nelson. She knew the area well. In days gone by, she'd trudge all over this mountainside on horseback.
The couple had planned a big wedding in Fargo, North Dakota in October of 2020 only to have the Covid pandemic derail their plans. Instead of trying to orchestrate another major event, Markelle says the two loaded up their dog, Denali, who would serve as the "Dog of Honor" and headed for the hills with Karen as their officiant.
"It's exactly how you would want to start a marriage," Markelle says. "It was so beautiful. When we got there, Karen helped pick my bouquet, which was just a bunch of wildflowers. It was breathtaking. It almost felt like a dream."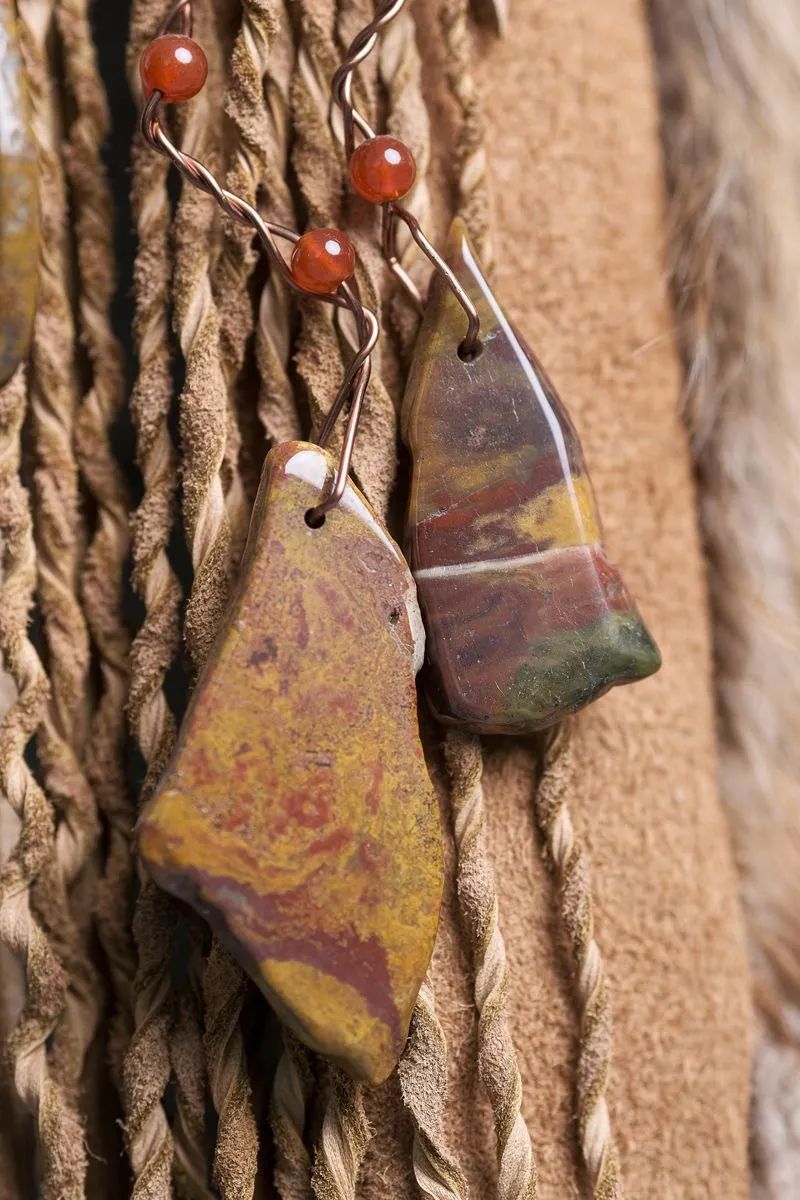 Karen never imagined herself as a professional officiant. In fact, just a few years ago, she was a successful artist, known for her unique fur-art pieces that she fashions out of animal pelts. Her creations are large and hang in homes all over the country. During the height of the pandemic, she remembers sitting at her industrial sewing machine and unlike previously, the weight of the works took a toll on her.
"The big pieces are a lot of physical work," Karen says. "I started getting tired sooner than I ever had before working with the heavy pelts."
It wasn't just the weight of the blankets causing the fatigue. After undergoing test after test, Karen was diagnosed with multiple sclerosis. It explained the fatigue, balance issues and headaches she'd been experiencing. While she contemplated her next career move, memories took her back a decade when she participated in a mountaintop ceremony that still takes her breath away.
"The couple is uber athletic. They are extreme skiers, hiking mountains everywhere," Karen says. "So, them choosing to get married on a mountain pass just outside Red Lodge is totally something they would do."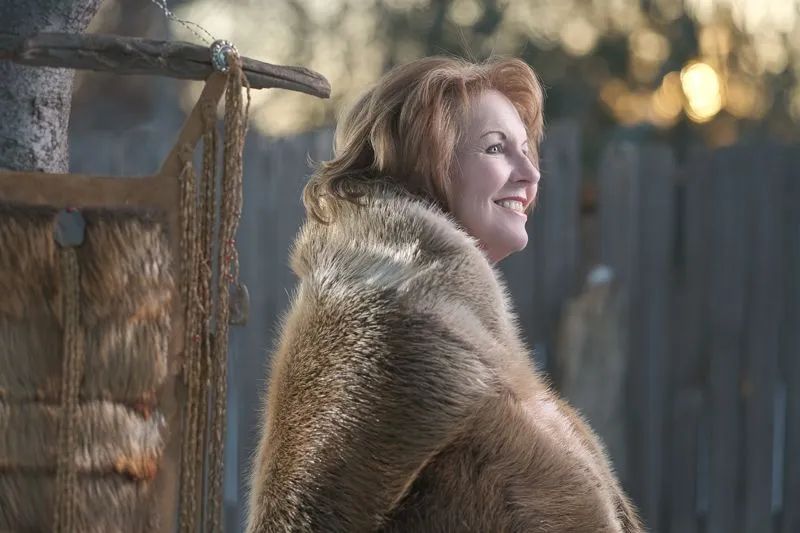 Karen remembers riding her horse Merlin into the wedding ceremony.
"I carried the champagne in my saddle bag and my horse played the role of father of the bride, escorting my friend to the altar. It was one of the most poetic, beautiful weddings I've ever experienced in my life. I just bawled the whole way through it," Karen says.
When her art career had to be put on hold, she says she decided to pursue her second love, which simply is love. She thought she'd become a licensed officiant and end up doing a wedding on occasion for friends or fun. But last spring, she says, "I went pro," adding, "I never grasped that this would be my life, but I couldn't be happier about it."
Today, she officiates, on average, one wedding a week. If you ask her, it never gets old. She loves bringing out the personalities of every single couple she marries. "I find the beauty in their souls, and I want them to feel that beauty in their own vows. And of course, who wouldn't want to be married by a 'saint,'" she says with a laugh.
One of her favorite parts of the job is to have each couple reflect on what's important to them in their soon-to-be marriage.
"I tell them to think of their vows like a blueprint for their life and their marriage," Karen says. "What's something that is important that you want said during the ceremony that you can think back on throughout your life and say, 'We committed to this. We made this promise.'"
While a difficult diagnosis might have made her pivot her career later in life, "This just made me reevaluate the trajectory of my career and my life and refocus things," she says. "I'm finding a true love for connecting people in this way."