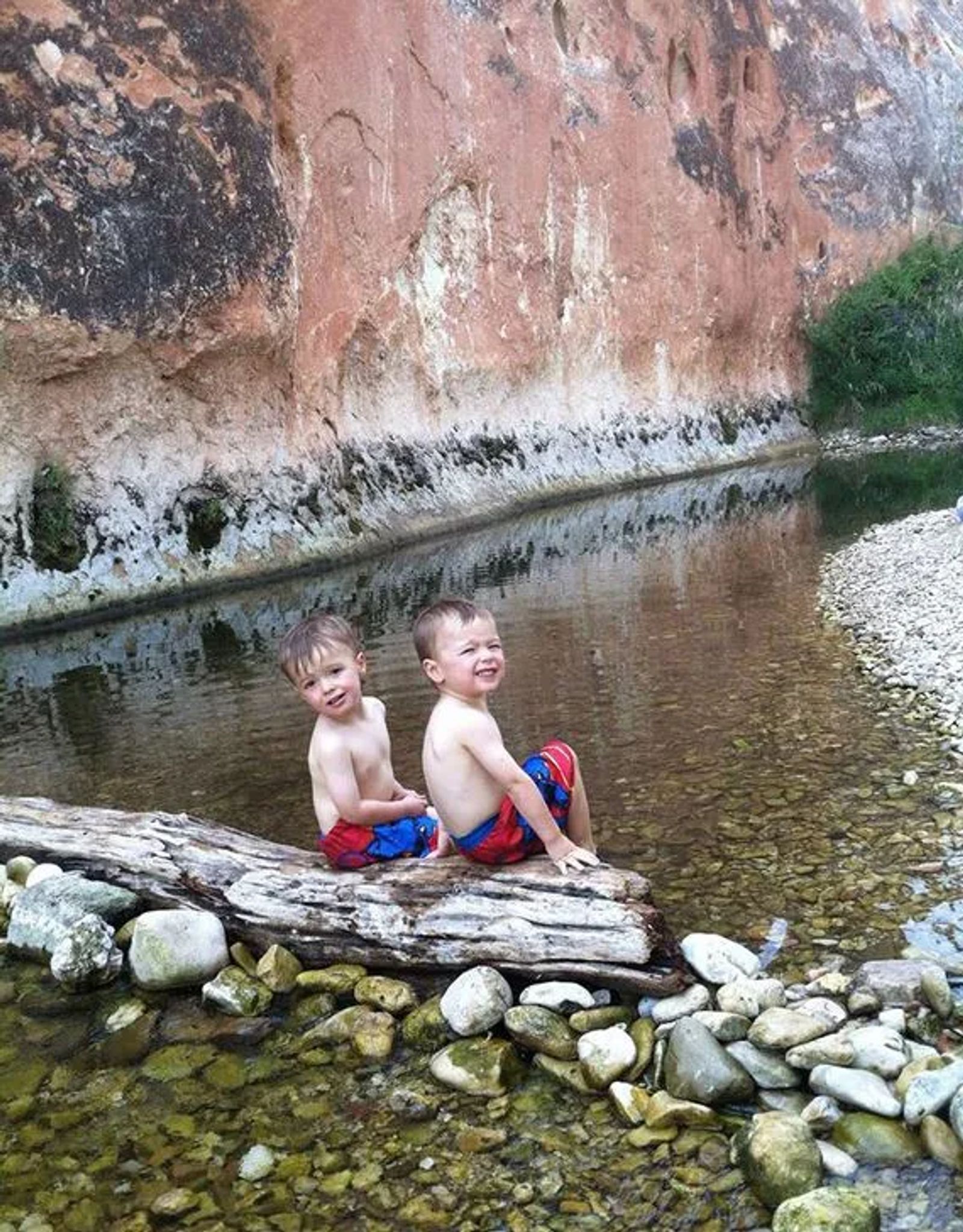 Hitching a Ride to the Cowboy State!
Summer fun Could be a lot closer than you think!
If family fun is on your "must do" list this summer, you can find some unique and hidden treasure not far from home.  Why not dig for dinos, hike a canyon, get a glimpse of some ancient artwork carved in stone, or take in a taste of what frontier life was like? Pack up the kids, fill up your tank and take our loop tour that encompasses both sides of the Big Horn Mountains, stopping at some unique spots along the way.  It's all waiting for you in the Cowboy State!
WEST SIDE OF THE BIG HORN MOUNTAINS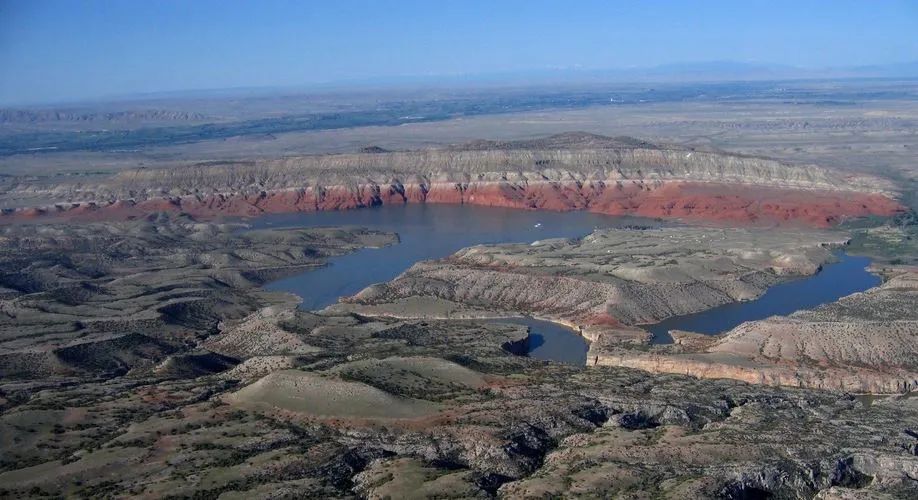 Bighorn Canyon National Recreation Area
Easily reached from Billings, the Bighorn Canyon Recreation Area (BHCRA) is a great family spot.  Swimming, boat tours, hiking, history, wildlife and fishing are just a few of the attractions of this little-known jewel of the National Park System. The northern part of the Recreation Area is great for boating, fishing and camping.  Families can experience those same activities in the south half, as well as horseback riding, hiking, historic tours and swimming.  According to Rick Lasko, Management Specialist for the BHCRA, "The best swim beach is at Horseshoe Bend and it's staffed with lifeguards." Wildlife is numerous in the park including deer, bighorn sheep, wild horses, cougar and black bear.  Next to the visitor center in Lovell is the Pryor Mountain Wild Horse Museum.  North of Lovell, the Ewing Schell and Lockhart historic ranches are great places for kids to explore and get a peek into the life of early day homesteaders.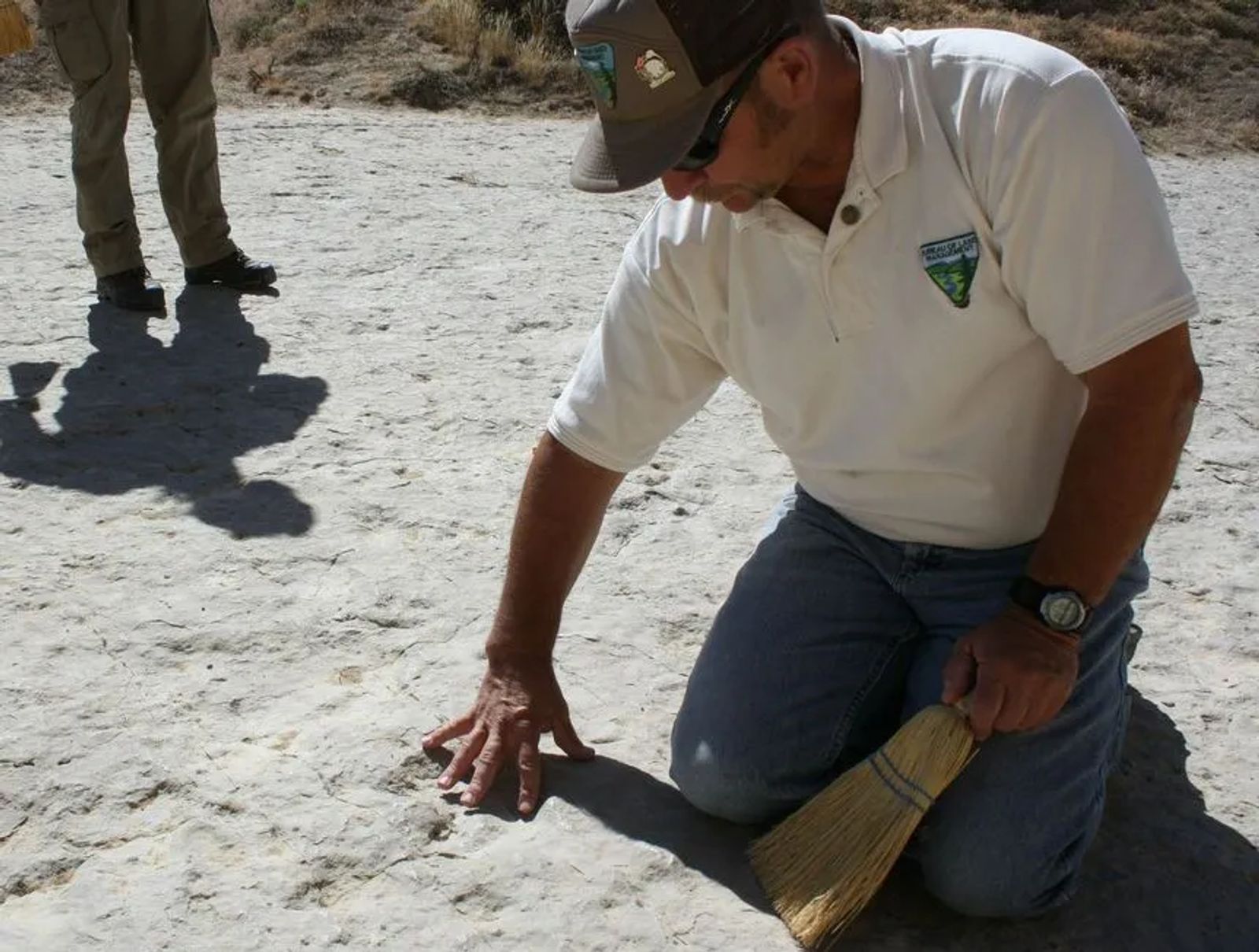 Red Gulch Dinosaur Track Site
For the dinosaur lover in your family, take a trip to the Red Gulch Dinosaur Track Site. About an hour south and east of Cody on Hwy 14 between Greybull and Shell, you'll find this easily accessible track site. It's just five miles south of the highway on the Red Gulch /Alkali National Back Country Byway. Administered by the Bureau of Land Management (BLM), this fascinating area hosts the largest grouping of dinosaur tracks in Wyoming.  Public Affairs Specialist Sarah Beckwith says, "The Red Gulch Track Site is one of the premier dinosaur track sites in the world." Kids and adults will enjoy experiencing the tracks up close, and signage at the area provides excellent information about what you're viewing.  Let your imagination run wild with some who, what, when and how questions as you explore.
Medicine Lodge State Archeological Site
At Medicine Lodge you come within arm's distance of some of the best preserved ancient petroglyphs and pictographs in the country.  Brooks Jordan, Superintendent of the area says, "This is a surprisingly welcome place for families due to the area's diversity and options for recreation."  You can camp, hike, ride your horses, fish, bird watch and picnic.   There are several self-guided nature trails and kids will enjoy splashing about in the shallow, warm waters of Medicine Lodge Creek. There are two ways to get to Medicine Lodge.  If you have a 4WD vehicle and as long as the road isn't wet, you can continue on the Red Gulch/Alkali Byway from the Dinosaur Track Site.  Or, from Greybull go south on State Hwy 789 to Manderson and then turn onto State Hwy 31 to Hyattville.
Washakie Museum and Cultural Center
If you haven't gotten enough of ancient life in the area, then a trip to the Washakie Museum is in order.  This stellar facility is Worland's pride and for good reason.  Executive Director Cheryl Reichelt says, "We tell the total history of the Big Horn Basin from pre-history to late settlement.  Our museum is fun.  We're not stuffy!" The museum hosts excellent displays, hands-on activities, unique temporary exhibits and even plays.   Kids will be intrigued by the mammoth statue out front.  Hours for the museum are Monday - Friday 9 a.m. to 5:30 p.m., Saturday from 9 a.m. to 5 p.m. and Sunday from 12 to 4 p.m.
Ten Sleep Fish Hatchery
Our last stop on the west side of the Big Horn Mountains is the Ten Sleep Fish Hatchery.  Fish hatcheries are great places to explore with children.  These pretty enclaves are situated around interesting springs and creeks.  The presence of water creates a beautiful environment of shrubs and flowers – a welcome break from Wyoming's brown and olive summer landscape. Take a picnic and spend some time learning about the art of raising fish.  Raceways house fish of all sizes, from tiny minnows to ones you wish were on your dinner plate.  The Ten Sleep Hatchery raises endangered Yellowstone Cutthroat trout, augmenting fragile natural populations across the state.  The hatchery is open daily from 8 a.m. to 5 p.m.
EAST SIDE OF THE BIG HORN MOUNTAINS
Buffalo
From Ten Sleep, you'll climb up and over the Big Horns and drop down into quaint Buffalo, Wyoming.  There are several historic buildings to discover along the main street, as well as the Jim Gatchell Memorial Museum.  Touring the museum will give you a good feel for early 1900s life on the frontier, and living history volunteers will keep your kids engaged.  Visiting the frontier doctor and learning about primitive medicine though, may not be for the faint of heart.  Summer hours are Monday through Saturday from 9 a.m. to 6 p.m. and Sunday from 12 to 6 p.m. Need a little water break to refresh a car- and heat-weary family?  Check out the area's largest outdoor swimming pool in Washington Park.  The best part about the pool?  It's free.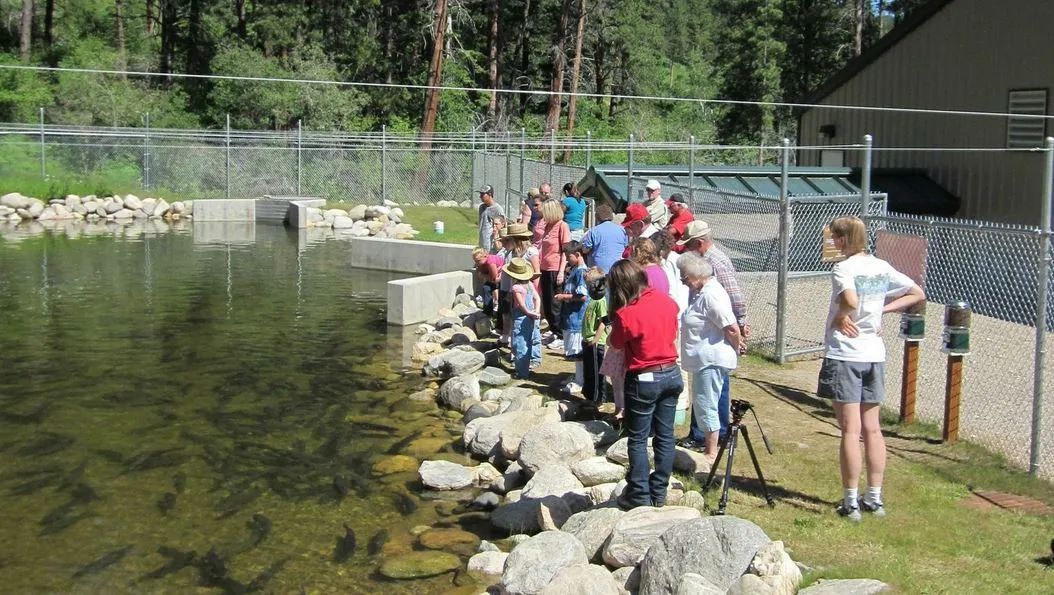 Story
Nestled in the rolling hills about halfway between Buffalo and Sheridan is the Story area.  Although off the beaten path, this is a beautiful drive and especially interesting for anyone fascinated by the US Army/Native American conflict of the late 1800s. The Bloody Bozeman Trail ran right through here, its short existence punctuated by some of the most compelling dramas of the period.  Must sees for history buffs are the remains of Fort Phil Kearny and the nearby site of the Fetterman Massacre. In order to truly appreciate this area, you should first tour the fort's visitor center.  Misty Stoll, superintendent of the complex of historic sites says, "Few people know about the dramatic story of this region.  The decade leading up to the Battle of the Little Bighorn is a huge victory for the Native Americans and a defeat for the Army." Thanks to the lack of development, visitors can easily immerse themselves in the feel of the place.  It's not hard to imagine over 1000 Cheyenne, Sioux and Arapahoe hiding in plain sight from soldiers. Fort Phil Kearny State Historic Site is open in the summer from 8 a.m. to 6 p.m. daily. Story is also the home of another state fish hatchery. The waters here flow from South Piney Creek underground for about one quarter mile before bubbling back to the surface at Big Spring.  The naturally cool temperature of the water makes it perfect for brood stock.   Endangered golden trout are raised here along with several other species of fish.  Be sure to stop by the pond where some massive lake trout lurk, and bring quarters to purchase handfuls of fish chow.  "Feeding frenzy" will take on an entirely new meaning.   Summer hours are 8 a.m. to 5 p.m. every day.
Sheridan
The main street of Sheridan is a haven for little cowpokes.  The downtown stores are fun to check out plus there's an entire menagerie of beautiful wildlife statues scattered about town. One favorite with kids and adults alike is Kings Saddlery and Museum. Located in the back of the store, the museum houses artifacts of frontier life as well as tools of modern cowboys.  If you're lucky, you can watch artisans crafting leather goods, saddles and ropes.  The museum asks for a $2 donation and is open Monday through Saturday from 8 a.m. to 5 p.m. Perched high on the bluff west of downtown is the Trail End State Historic Site. John Kendrick arrived in the territory as a penniless young man, but soon became a cattle baron, Wyoming governor and US Senator.  His home commands the best view of town and the surrounding plains.  Four bucks will get you inside this incredibly well-preserved historic home, which is open from 9 a.m. to 6 p.m. daily.  Children will love the nooks and crannies of the wood paneled ballroom and the surprisingly advanced technology of the home. So take our loop of the northern part of the Cowboy State and see some well-known attractions along with some uniquely interesting sites which receive much less visitation.  If an out-of-town trip is calling your name, a vacation a little closer to home might be just be the memory-maker your family needs this summer.
IF YOU GO A little pre-planning will ensure everyone has a great time
Take plenty of water.
Take and use sunscreen and hats. There isn't much shade at many of these areas.
Take a first aid kit complete with sting swabs for ant and bee bites.
Watch for rattlesnakes and ticks.
Don't travel the Red Gulch/Alkali National Back Country Byway if the road is at all wet.  That red clay quickly becomes impassable during rain showers.
LINKS TO DESTINATIONS
Bighorn Canyon National Recreation Area
Medicine Lodge State Archeological Site
Washakie Museum and Cultural Center
Site of the Fetterman Massacre
View Hitch a ride to the Cowby State in a full screen map