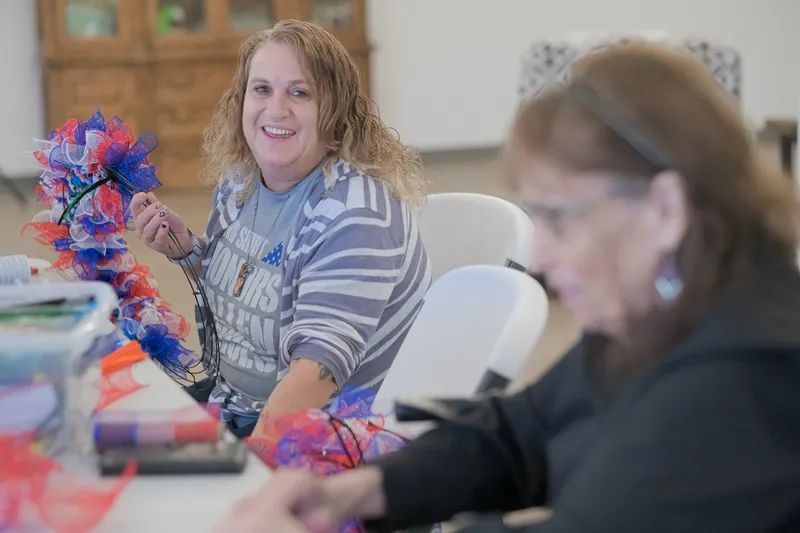 Honoring the Fallen
Gold Star Mother adorns the headstones of veterans each Christmas season
Nate Irish loved fast cars, hot wings, playing Xbox and hanging out with his family and friends. He was known to jump into his car at a moment's notice and hit the open road, just for the adventure of it. Behind the wheel, there was no telling where he would end up. He was the youngest of four children, played the electric guitar, and from the time he was a little boy, Nate wanted to join the U.S. Army.
When he turned 17, he enlisted. He was outgoing, funny and always full of smart comments. And he is the reason Kathy Gordon now has the unfortunate distinction of Gold Star Mother. Nate died by suicide on Oct. 27, 2019, while serving in the Army. He was 23 and newly married.
"I'll never completely understand why Nate did what he did," Kathy says, tears welling in her eyes.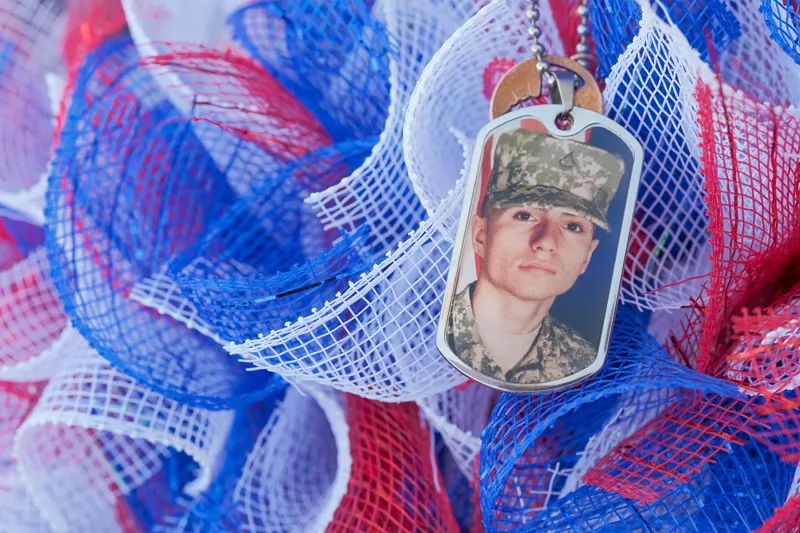 In the Army, Nate was assigned to the 25th Brigade Support Battalion, First Stryker Brigade Combat Team, based out of Fort Wainwright in Alaska. He was a small arms/artillery repair non-commissioned officer who rose to the rank of sergeant. He received multiple awards, including the Army Commendation Medal, three Army Achievement Medals, the Army Good Conduct Medal, and the National Defense Service Medal.
Though many of the details are unknown, what Kathy does know is that while on his second tour in Iraq, Nate and four other soldiers were flown to Syria on a special mission. They returned to base, and by the end of the following weekend, three of the five died by suicide. Nate was one of them.
"I'm just getting to the point now where I can talk about Nate without losing my mind," Kathy says. "It's still really, really hard."
She's discovered that if she keeps her hands busy, her thoughts don't race as much, so she's taken up an all-consuming hobby. Using colorful ribbon and handmade bows, she's making wreaths to adorn the headstones of veterans in the Mountview Cemetery during the Christmas season. She started the project three years ago.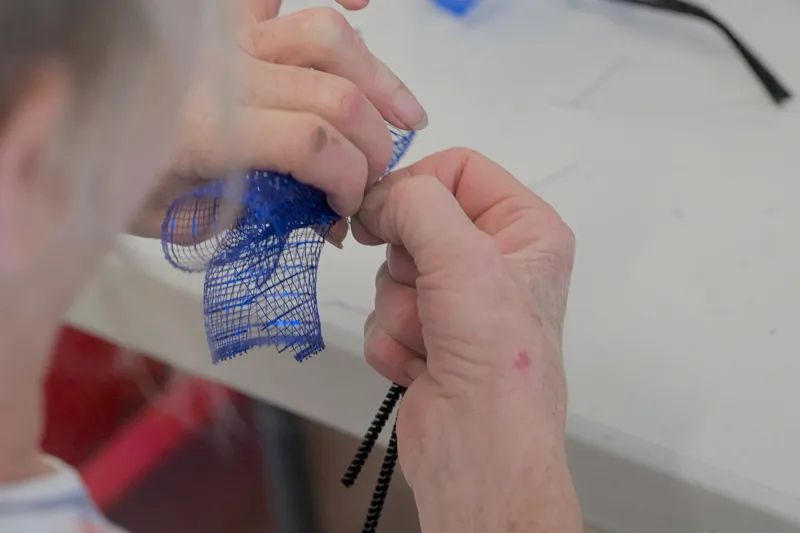 Initially, Kathy worked with Wreaths Across America, but has since taken the project on independently. She wants to replace the lackluster green and red wreaths with colorful, customized wreaths, one for every veteran in the cemetery. So far, she's made about 300 of them. She has a long way to go. Mountview is Billings' largest cemetery, and there are about 1,500 veterans buried there. The oldest veteran's headstone dates back to 1901; Nate's is one of the most recent.
"I do the wreaths because it occupies my mind," Kathy says. "The downtime is really difficult. If you have something to do with your hands, it helps."
Each wreath takes about an hour start to finish, and she has a little workshop in her Lockwood home. Kathy is the owner of TaxTime, a tax prep company. She assembles the wreaths around her full-time work schedule, and this year, she's gotten help from the residents at Starner Gardens senior living community. They get together on Mondays once a month to make bows for the wreaths.
In mid-December, Kathy will put the call out for volunteers to help her lay the wreaths on the veterans' graves. They start with a small ceremony and a prayer, and as each volunteer lays a wreath, Kathy asks that they say, out loud, the name of the veteran buried there.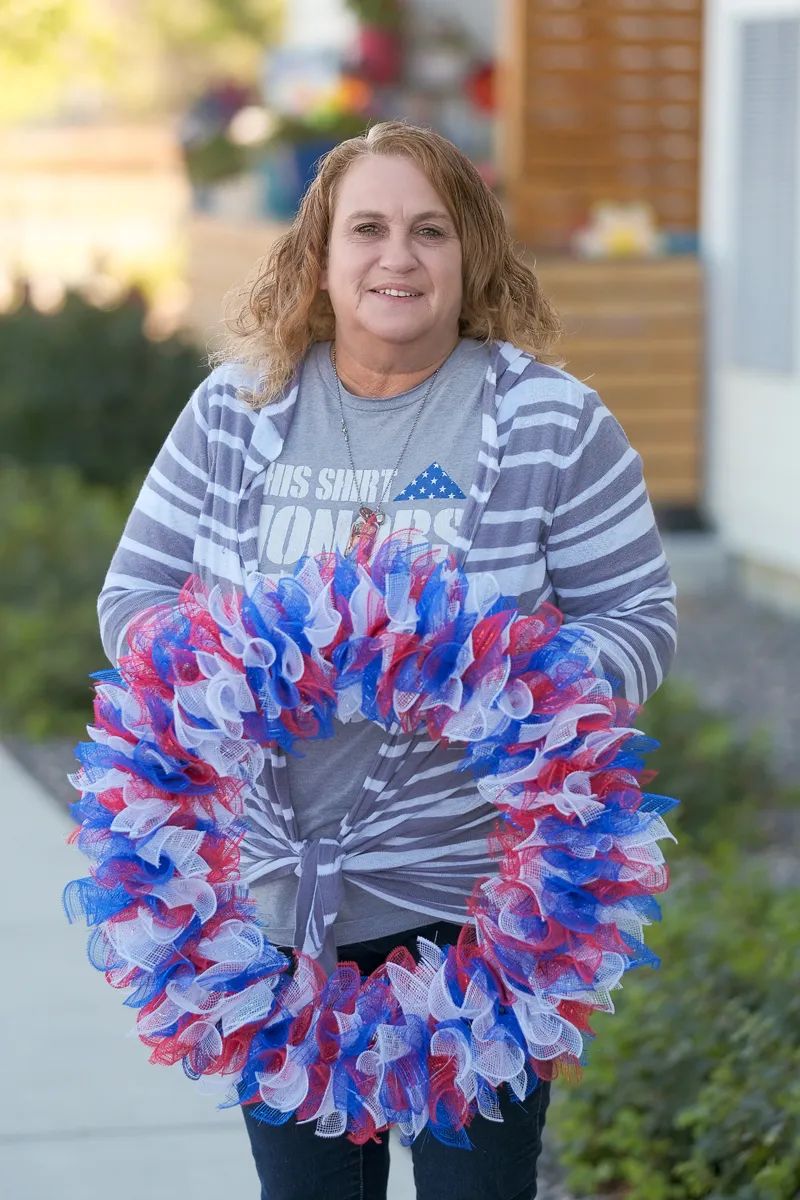 "Every time their name is said, they are not forgotten," she says. "I don't ever want Nate to be forgotten, and I know these families don't want their loved ones to be forgotten."
Last year, more than 20 people helped lay the wreaths out. They included her family and friends, and veterans from around Billings. Picking up the wreaths in early January is harder work, with fewer volunteers, Kathy says.
Kathy has covered the cost of all the materials for the wreaths, with the exception of a few donations from friends, local veterans and families of veterans buried at Mountview Cemetery. She knows she could do more fundraising but said she doesn't like calling attention to herself.
When Nate died, Kathy said she felt all alone. She wondered if anyone knew the depth of the pain she was experiencing. She wants to one day help other Gold Star Mothers work through their grief, but she knows she must conquer her grief first — one wreath at a time.
"Every time I make a wreath, I'm thinking about somebody else's family and I'm thinking about Nate," Kathy says.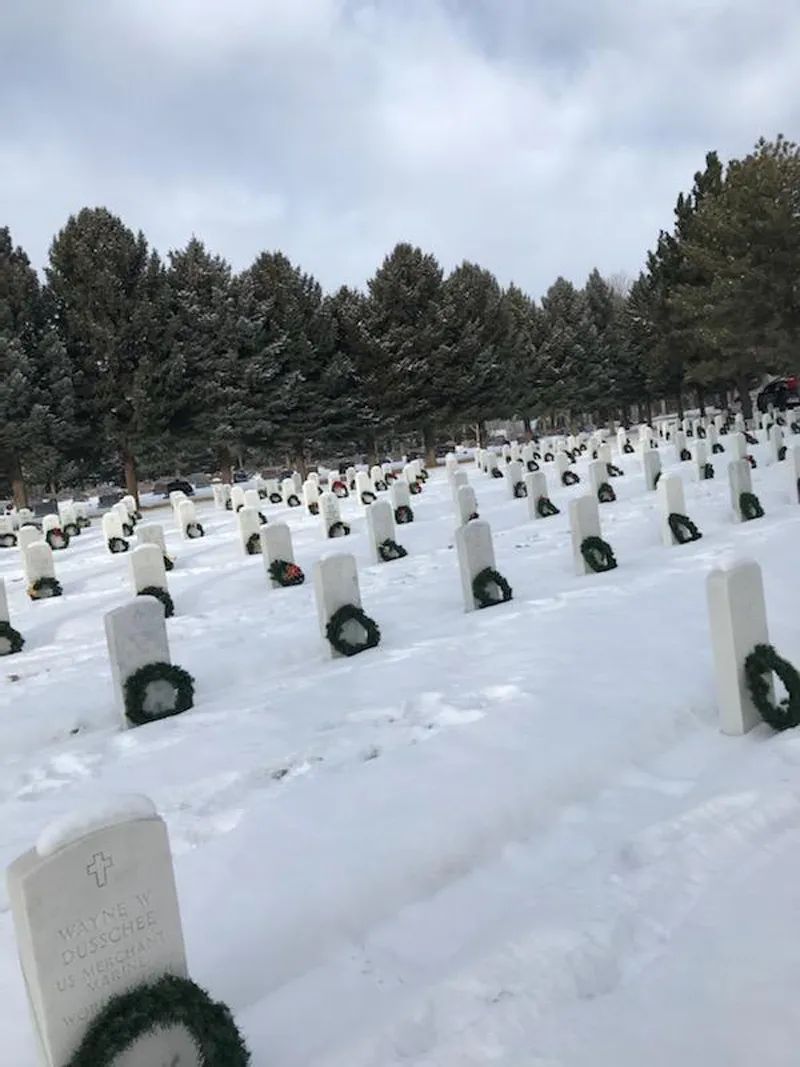 WREATHS FOR HEROES
Help in the effort
If you want to support Kathy Gordon's project, Wreaths for Heroes, you can help lay out wreaths in mid-December and help pick them up in early January. Kathy is also accepting donations for supplies. For more information, call Kathy at 406-794-5643