It's Her Passion
Brenda Roche sparks all kinds of wellness journeys
Dr. Brenda Roche has spent more than 20 years as a neuropsychologist helping other people, quite often children, find emotional healing and wholeness. Today, she still deeply enjoys that work, but she's added a new role to the mix — health and wellness coach — cheering others on as they take steps toward healthy living.
If you click on Brenda's Facebook page, you'll see all kinds of topics she's championed. In December, she issued a "core challenge" to her more than 2,500 followers to help them tighten up their midsections. She posted a self-care bucket list for the holiday season and did a live chat targeting ways to create a successful fitness plan. She's on fire for feeling better, eating better, moving better and living a better life.
Seeing how in tune she is with health and wellness, it might surprise you that just a few years ago, she was 85 pounds heavier. She dug in and found out what worked and what didn't and today, she loves guiding others on their own wellness journeys. She helps them build a healthy relationship with food, and she looks to not only improve their physical wellbeing but boost their self-esteem.
"Helping other people get to that point, that's my passion," she says.
She practices what she preaches. This past year, she pushed herself to take up the grueling physical challenge of a triathlon.
"I feel better now than I've felt in the past 30 years," Brenda says, smiling.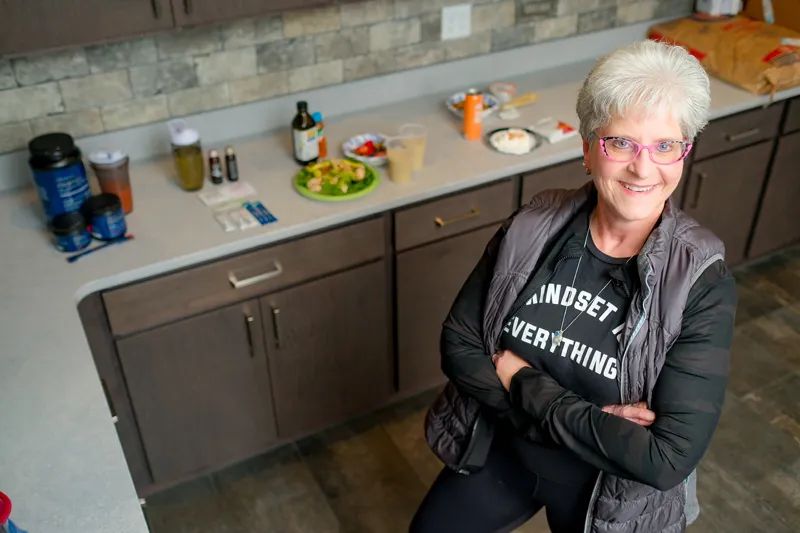 By day, Brenda, 57, works full time at Billings Clinic's Behavioral Health Clinic, about 90 percent of her time devoted to neuropsychological evaluations and 10 percent to therapeutic counseling, mainly with traumatized youngsters.
She was led to neuropsychology after her brother suffered a severe head injury. The specialty zeroes in on the brain-behavior connection and impacts on the brain including learning differences, alcohol exposure, head trauma and neurological or genetic disorders.
Over the years, this specialty has helped her make her mark on the community. She had a hand in creating the Yellowstone Valley Family Drug Court where she'd perform neuropsychological evaluations of parents and their children who were in foster care, helping develop treatment plans. A grant she wrote helped launch the Center for Children and Families in 2008, which enhanced the work of the Family Treatment Court. Eventually, she'd come to serve as the center's director of clinical and evaluation services. The work brought her great satisfaction.
"Seeing parents transform and start to believe in themselves again, and the kids see their parents healthy, if I never accomplished anything else in my career, that was enough," she says.
By 2017, Brenda was working both as a neuropsychologist for the Billings Clinic and a clinical psychologist in a private practice called Family Works for Kids, where she spent evenings and weekends providing neuropsychological evaluations, therapy and a supervised parenting program.
She was working 110-plus hours a week, trying to juggle it all.
In May of 2017, an accident left her with most of the bones in her face crushed. While moving a refrigerator on a set of stairs, the appliance fell back on her face. Her mouth had to be wired shut for nine weeks.
"I'd drink Dairy Queen shakes four times a day," she says, acknowledging the habit created a beast of a sugar addiction. So much so, she continued the daily shakes for another eight months after her mouth was unwired. Her weight shot up and her health declined.
"I'd been a yo-yo dieter all my life and I was also athletic," she says. "I still have a high school swimming record from 1980."
Brenda swam competitively in college, and even into her career remained fairly active. But she admits that every year brought a few extra pounds, and with every diet plan she tried, "I would gain the weight back plus 20 more pounds."
When long hours of working sparked her eating spiral, Brenda remembers eating upwards of a dozen peanut butter cookies a day from a nearby convenience store. She'd wash them down with multiple energy drinks and then throw in a Lean Cuisine dinner to be healthy.
"I had no energy, I ballooned to my highest weight I'd ever been and I felt just felt awful about myself," she says. "I had no self-confidence. I hated going to professional meetings, going to court. I hated clothes shopping."
Brenda, who had been diagnosed with multiple sclerosis in 1999, was also experiencing MS flare-ups every three to four months. She knew she had to do something.
While scrolling social media, she spotted a friend's posts about her weight loss success. The friend talked about her increased energy and improved health. Brenda kept an eye on her friend's progress for six months before she decided to follow in her footsteps.
"I was looking at health versus weight loss," she says. "I knew I could do weight loss but I wanted health, and I knew I needed community to help with that."
She started April 1, 2018. Within eight months, she was down 65 pounds. When she added exercise to the mix, she dropped another 20 pounds.
People started to notice, so Brenda started sharing. Eventually, she started her own health coaching business, which set off an explosion of Facebook posts revolving around anything and everything to do with health from nutrition to sleep habits to hydration to physical and mental health along with general tips to lead a balanced life. She stays in tune to her followers' questions.
"I ask what they are doing for movement – walking is one of the best exercises out there – and give them some tools to monitor how their body is recovering from physical exercise," she says.
When she looks at how far she's come, Brenda is especially happy about how her relationship with food has completely changed.
"I was a terrible emotional eater, mainly binging and purging," she says. "Now, I don't have those cravings. Now food is fuel and medicine for my body. Now I have control."
That's not to say that Brenda never enjoys a piece of cake, but she chooses when she'll eat it -- and she doesn't eat the entire cake.
She tells followers often that getting healthier is a great goal. When people talk about how buying healthy foods or joining a gym costs too much, Brenda has a simple answer.
"We're going to either pay it up front or we're going to pay doctor bills," she says. "And it's never too early or too late to look at your overall health."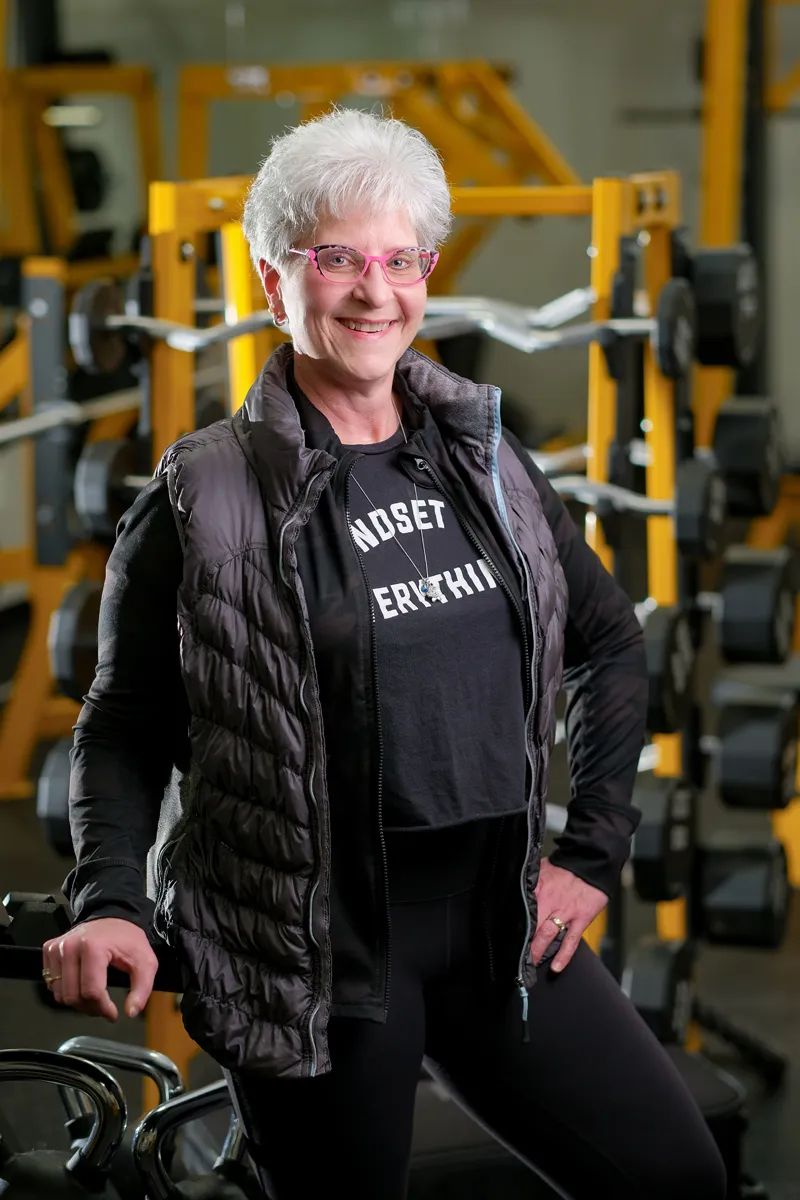 Brenda's Tips for Success
Spark healthier living in 2022
Track the food you're eating, whether you use an app or write it down. People tend to underestimate or overestimate what they put in their bodies.
Study labels to see how much processed sugar you are ingesting, and know that when you go shopping, the middle aisles of a grocery store are where you'll find most of the processed foods. "I shop the perimeter of the grocery store," Brenda says.
Avoid foods with high fructose corn syrup. "It's the most addictive thing with no nutritional value, and for women, it disrupts our hormones," she says.
Stay hydrated. "Most food cravings are because we're dehydrated," Brenda says. She suggests a goal of drinking half our body weight in ounces of water per day. Start gradually by adding an extra 10 ounces a day to eventually get to that goal.
If you suffer food cravings, Brenda says drink 16 ounces of water, then distract yourself for 15 minutes. If you really are still hungry, eat a healthy snack that includes a protein and a healthy fat, like an apple and a tablespoon of almond butter or 10 almonds. Other ideas include cottage cheese with berries, Greek yogurt with no added sugar, dark chocolate, olives with a couple of whole-wheat crackers, or a banana with peanut butter.
Monitor your stress level by checking your resting heart rate. "If your resting heart rate is higher than 60, you're stressed and your body is going to hold onto everything you put into it," Brenda says. Get into stress-relieving activities, whether that involves meditation, mindfulness or yoga. You can do everything right and if you don't take care of your stress, you won't lose weight, Brenda says.
Look for ways to incorporate physical activity into your life. If you're just starting your journey to health, Brenda suggests focusing on eating habits first. "You can't out-train a good diet," she says. "You'll have much better success that way."
TO FOLLOW BRENDA, visit facebook.com/brenda.roche.5