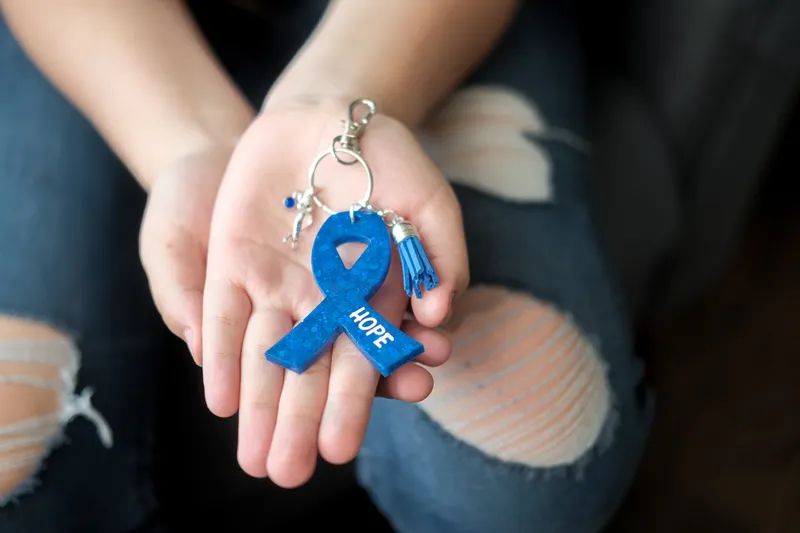 Kambria's Fight
12-year-old received national honors for her colorectal cancer awareness campaign
Kambria Thompson was just 6 years old when her "papa" was diagnosed with stage three colon cancer. It was too much for her kindergarten self to comprehend. But, as she got older and saw her grandfather's determined fight, slowly but surely, it became her fight too.
"She's one of my little angels," Dan Becker says as he smiles at his now 12-year-old granddaughter.
After undergoing surgery in 2017, Dan's surgeon gave him six to 12 months to live. He didn't view the news as a death sentence. Instead, Dan says, it gave him the will to fight.
"It's been a good fight. We are fighting it and we are winning," Dan says, noting that his last CAT scan showed his latest course of treatment was chipping away at his tumors, which, before this latest round, had spread to his lungs.
"There is no giving up here," Day says. "I've been a fighter all my life."
Kambria's mom, Korry, says her daughter has always been "her papa's shadow." Kambria will be the first to tell you her papa is her best friend, adding it's been that way "ever since I was born." Two years ago, after her papa's cancer progressed to stage four, it hit her that what he was fighting was serious.
"I started noticing, seeing my mom going through everything, calling lots of doctors. She told me, it's a really big deal," Kambria says.
"When my dad was diagnosed, I tried to learn everything I could about the disease he was fighting and where we could go from here," Korry says. She sought support and read countless articles about the latest colorectal cancer research. When one doctor gave her dad a course of treatment, Korry sought out a second, third and fourth opinion on that treatment plan. During her research, she found a group called Fight CRC, a colorectal cancer awareness group.
"I noticed they had fundraising campaigns," Korry says. "I showed Kambria and that led to her say, 'I want to raise $500 and I want to donate all the money to Fight CRC.'"
Kambria came up with the idea of selling ribbon keychains in dark blue, the color that signifies the fight against colorectal cancer. She chose keychains, she says, "because awareness is key."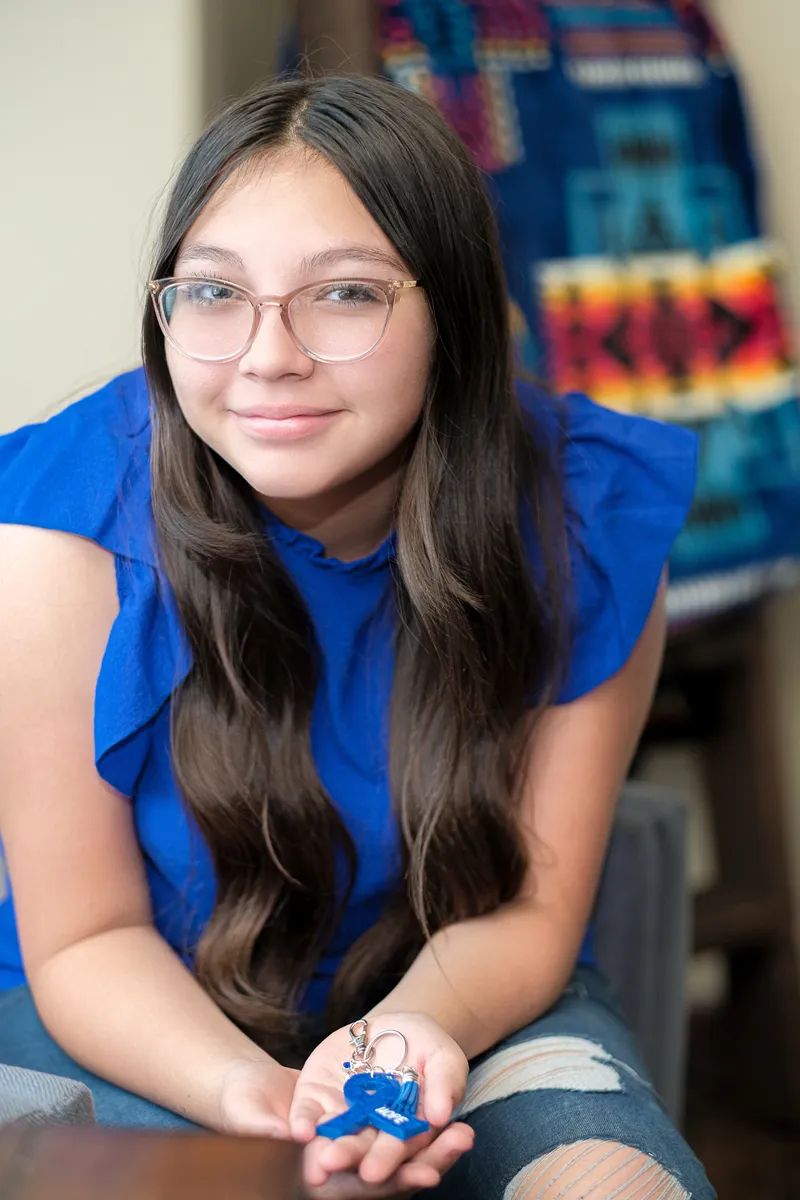 Kambria and her mom found a ribbon-shaped mold and mixed glitter with epoxy to create the base of the keychain. They learned that after the epoxy hardened, it was up to the family to create an "assembly line" to craft each one, adding charms and tassels to spice each keychain up a bit.
"I can put one together in less than a minute," Dan says with a chuckle.
After crafting their first round of keychains, Korry realized they'd have to ramp up production, and quick. She had set up a Facebook page titled Kambria's Fight and posted pictures asking folks to message her if they wanted to buy a keychain for $10. They sold 50 the first day. With the flood of orders, Kambria has since opened a shop on Etsy, selling her keychains on the online marketplace for handcrafted items. To date, Kambria has far surpassed her goal of $500. She's raised more than $10,000 for the cause and has mailed her keychains to 32 states across the country.
After her first year of fundraising, some kids in Kambria's class, along with her fifth-grade teacher, nominated her for the Patriot Voice Foundation's Spirit of Service Award. The nonprofit honors those working to make a positive impact on their communities. Kambria won and was presented with the award at the Babcock Theater by Mayor Bill Cole.
Mayor Cole had already met Kambria since she had written a letter, urging him to sign a proclamation to name March Colorectal Cancer Awareness month in Billings. He's now signed the proclamation two years in a row. Kambria has also successfully urged Gov. Greg Gianforte to sign a state proclamation as well.
In March of this year, Kambria headed to Washington, D.C., to accept yet another honor. The group Fight CRC was so impressed with her fundraising efforts, they named her their 2023 Youth Advocate of the Year.
"They loved everything that she was doing," Korry says.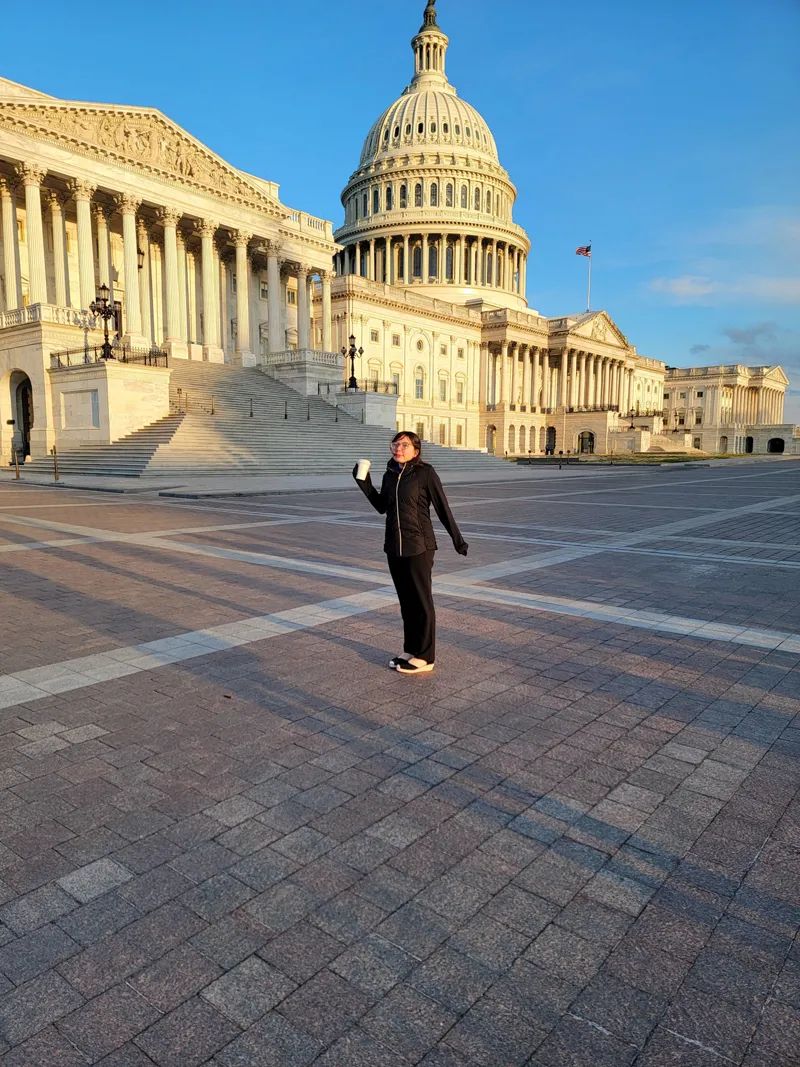 Kambria got the chance to represent Montana as she addressed Congress.
"I told them what a big deal it was and that it is the second-biggest cancer killer now," Kambria says. "I told them how my papa was fighting and a lot of people are getting it younger now." During her talk, Kambria shared a serious message aimed at reducing colorectal cancer cases. "My fight is for other people to know that this is a pretty big deal and that you should start telling people that they need earlier screenings."
March is when Kambria's awareness mission gets the most attention, but she never misses an opportunity to educate others.
"She continues to advocate throughout the year," Korry says. "She wears her intestine shirt and has an awareness sticker on her water bottle. She makes it a conversation."
This July, Kambria will ramp up her keychain production line yet again. Relay for Life is giving her a tent to sell ribbon keychains not just for colorectal cancer awareness but for all types of the disease. She'll make pink ribbons for breast cancer awareness, orange ribbons for leukemia and grey ones for brain cancer awareness, among many, many others.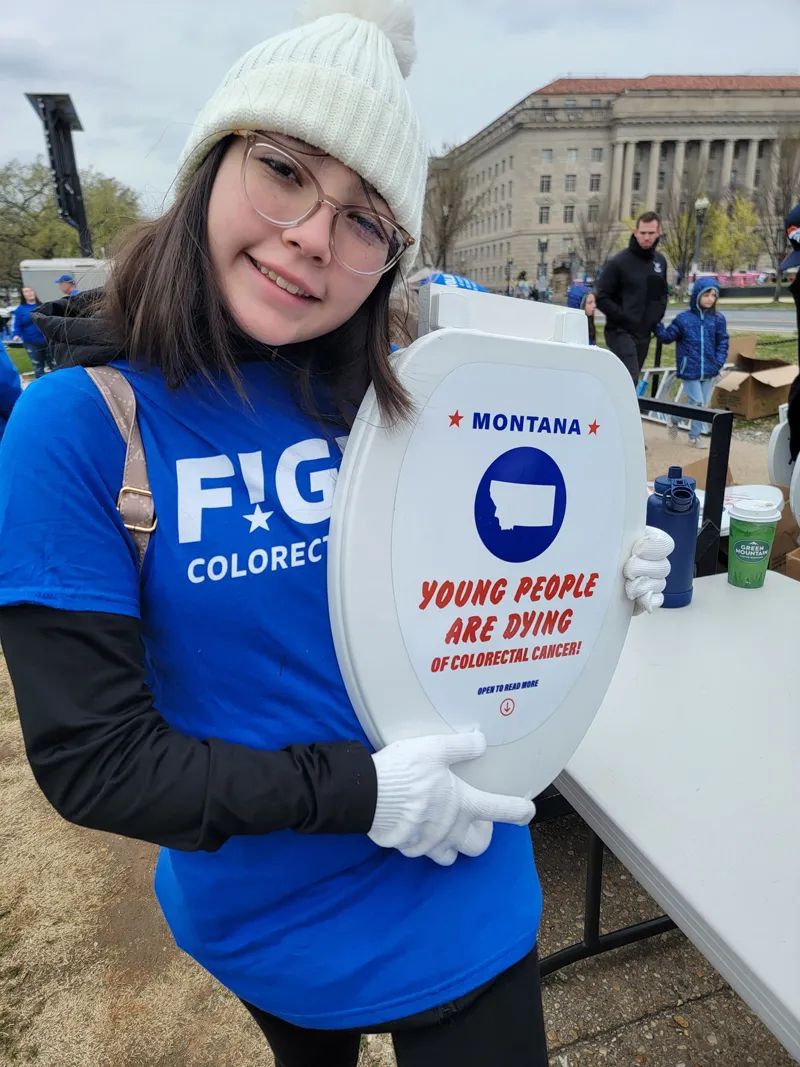 "You can buy one and it can help spread awareness," Kambria says. "You can buy one for your friend. You can buy one for someone who survived, or you can buy one for someone who lost somebody."
Asked how hard she works to promote her cause, she says some weeks it's upwards of 30 hours. Asked if she ever gets tired, she doesn't hesitate. "Never!" she says, adding, "I wish more people would get involved."
As Kambria talks about her efforts, her mom sits nearby and simply smiles.
"I'm happy to see she's found an area where she can make a difference. It's unique, especially given how old she is," Korry says. "You always hope that your kids have this big heart and when they do, you are taken aback."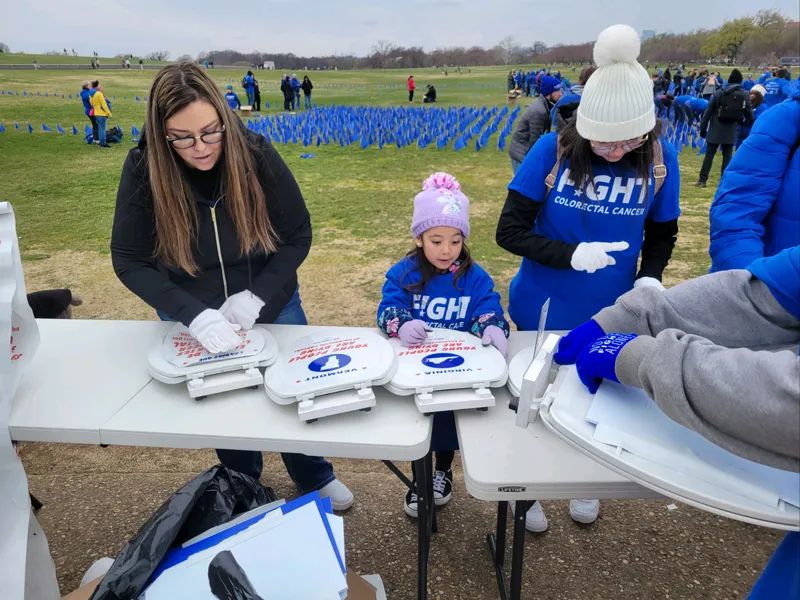 TO PURCHASE A KEYCHAIN or some of the other awareness items Kambria is selling, visit her shop on Etsy at etsy.com/shop/KambriasMission