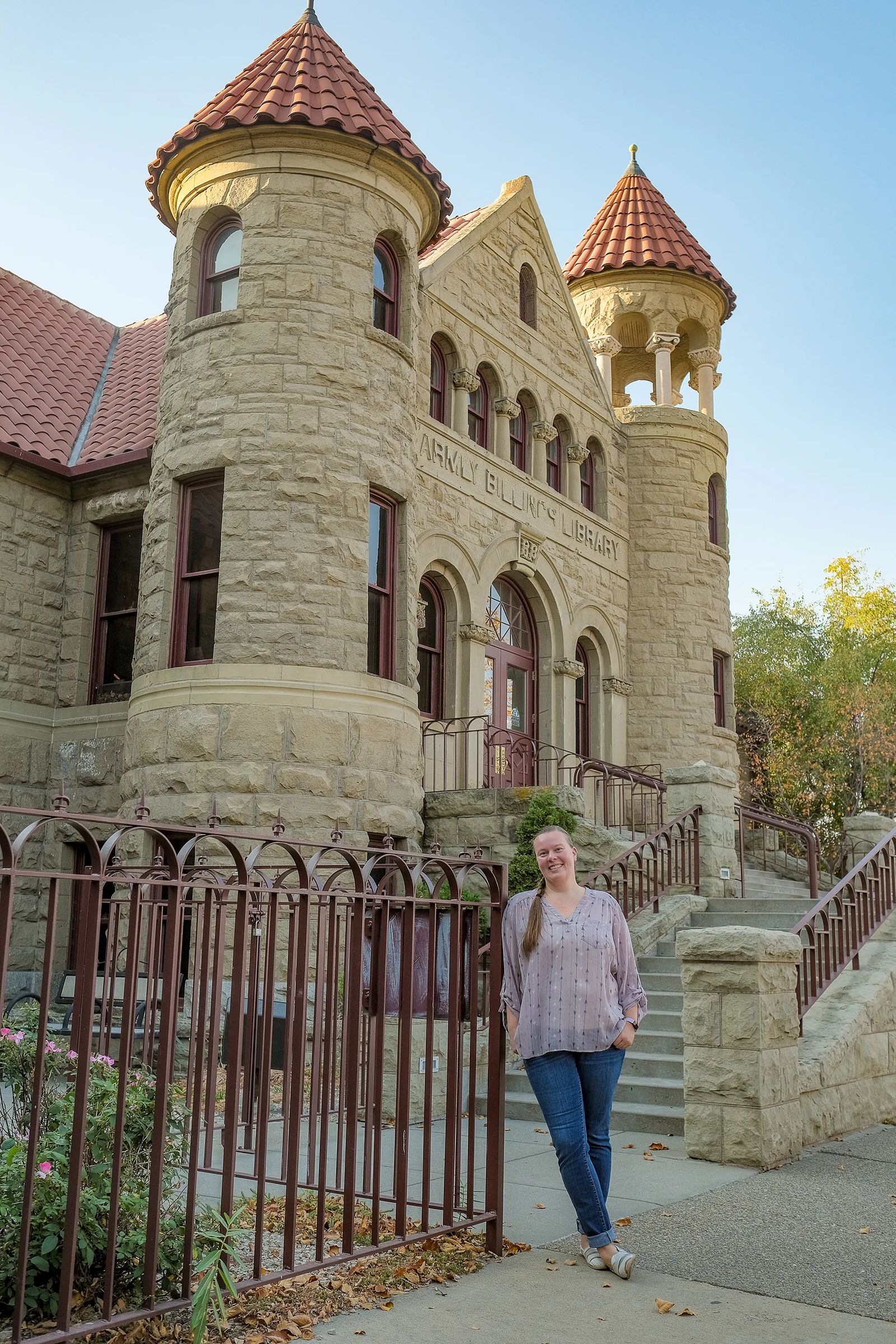 Lauren Hunley
Giving a voice to the past
Lauren Hunley's curiosity led the Western Heritage Center (WHC) to create "Saints and Sinners: Women Breaking Tradition," an exhibit that focuses on 10 area women who broke free of social norms, challenged gender expectations and defied racial stereotypes over the last 100 years. Four of these women, World War I nurse Harriet O'Day, nationally syndicated cartoonist Ethel Hays, poet Gwendolyn Haste and Billings madam, Olive Warren are featured in this and past issues of Yellowstone Valley Woman magazine.
Inspired by the centennial celebration of the passage of the 19th Amendment to the U.S. Constitution, Lauren and the Western Heritage Center created a list they called "Awesome Women." Through a systematic scouring of city directories, tax records, newspaper archives, vintage photographs and clothing collections, they narrowed the list to the 10 women whose stories are featured at the WHC through December 2020.
"Every community in America relates to the national narrative," Lauren says. "It's my job to find those stories in Billings and the Yellowstone Valley region." She's particularly captivated by "stories that have been forgotten or brushed aside, stories that aren't just about privileged white men."
Lauren's journey of discovery began when she left her home in West Virginia and headed west for a Learning and Visitor Studies degree at the University of New Mexico. While she commuted to work in Washington, D.C., she completed her master's degree via a combined online and residency program at England's Leicester University.
"In museum work, you go where the jobs are," Lauren says. So, back west she came in 2011, to become the education and outreach coordinator at the Carbon County Museum in Rawlins, Wyoming. Networking through the Mountain Plains Museum Association, Lauren met Kevin Kooistra, the WHC executive director.
"Send me your resume," Kevin said to her. She did. In 2019, he hired Lauren to be the WHC community historian.
Lauren's most exciting moments as community historian come unexpectedly. "My heart rate goes up when I hear visitors say, 'I know her!' or 'I didn't know that!'" she says. In museum-speak, those phrases suggest a visitor has connected personally to the story being told.
"With 'Saints and Sinners,' our job is to provide the context for these women to tell their stories, in their own voices, from their own hearts," Lauren says. "We want them to speak now, even if they were silenced back then. If we've done our part correctly, visitors will make their own connections and draw their own conclusions."