Let's Face It…
Taking care of your skin, at every age
First the lines start to appear. Then you notice a little bit of sagging. Or, maybe your skin is starting to look a little dull or a few age spots have started to sprout here and there. While our mothers and grandmothers might have had to grin and bear those subtle signs of aging, the truth is, with aesthetic options, you have the power to keep these issues under control and turn back the clock on aging.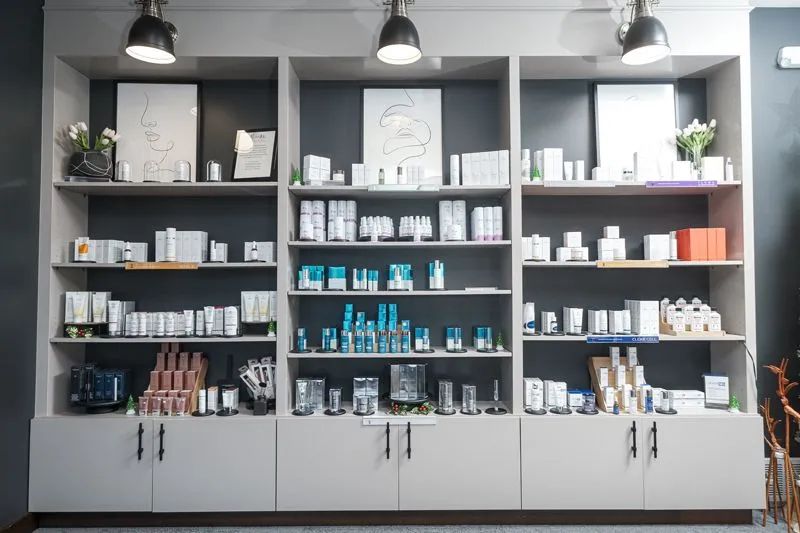 GIVING YOUR SKIN WHAT IT NEEDS
Let's start at the beginning. The women who make it their mission to keep us looking young say you need to understand how skin changes over time and what it needs as we age. It starts with a good skin care routine — cleansing, moisturizing and applying sunscreen, every single day. Those big three will never go away, but they do change as the years go by. Let's face it, our skincare needs in our 20s or 30s are vastly different from our skincare needs in our 40s, 50s and 60s.
"As we age, we stop producing collagen, hyaluronic acid and estrogen," says Char Ayre, RN with Montana Medical Aesthetics. "Estrogen is the fountain of youth. It gives our skin structure, holds moisture in and gives skin rebound and integrity." Ayre says as we lose this, we need to add moisturizers, hydration and structural components to keep our skin as healthy as can be.
Over time, Ayre says, we start to lose bone, muscle and facial fat, eyes become deeper set and skin thins, revealing blood vessels that cause the appearance of dark circles. "If we maintain thickness and suppleness, we see less of that," Ayre says. "We can't change the aging process, but can be strategic about it, giving ourselves more confidence to feel better about ourselves." (See sidebar on Age Defying Ingredients)
Montana's extreme weather — harsh winters, dry, hot summers and gusty winds — add to the ongoing battle to keep your face looking and feeling radiant. Our "Montana skin" needs a moisture barrier to keep it supple and to decrease the formation of fine lines.
When the summer sun blazes, fair skin bears much of the burden to fight sun damage, the major cause of those fine lines and wrinkles. Dr. Julie Reil of Shiloh Medical Clinic says fair skin typically produces fewer oil glands and fewer tanning cells known as melanocytes. Melanocytes are the base of melanin, the barrier in our skin that protects against sun damage.
"Sun damages skin's elastin, the rubber bands of our skin, leading to wrinkles, sunspots and old-looking skin," Reil says.
Aside from making sure you wear sunscreen every day, Reil adds, "Glowing skin reflects an internal balance of hydration from drinking water, good lipid content from eating good fats called Omega-3s and phytonutrients from healthy foods. A consistent external skin cleansing, moisturizing, exfoliating routine and daily sunscreen completes the recipe for glowing skin."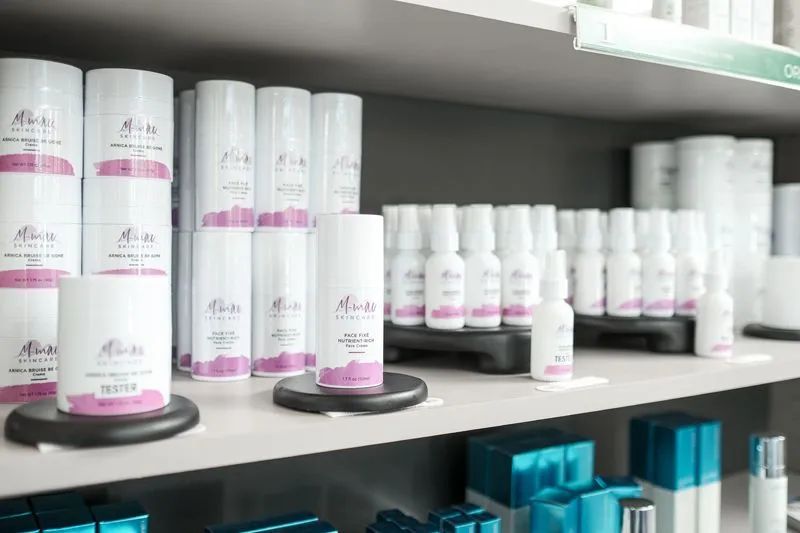 THE AGING PROCESS: WHAT'S HAPPENING?
We've already mentioned that if the fountain of youth were real, it would be flowing with collagen. Sadly, that fountain begins to dry up a bit as we age. Sun exposure, smoking, excess alcohol, lack of sleep and lack of exercise can cause that that fountain to run dry all the faster.
Here's how it works. Collagen is a protein that lives deep in our skin layers. Over time, this tightly organized network of fibers changes to an unorganized maze. When environmental exposures damage that network over time, the strength and thickness of our collagen begins to erode, leading to wrinkles.
This degradation starts a lot sooner than many of us think.
"It begins late in our 20s to early 30s," says Jamie Decker, DNP, FNP-C and owner of Top Deck Medical Aesthetics. "By 50, collagen production diminishes very significantly, while visible aging accelerates, affecting the elastin in our skin, which is why we see more skin laxity." While collagen is a protein that gives our skin structure, elastin is another protein that gives our skin the ability to stretch.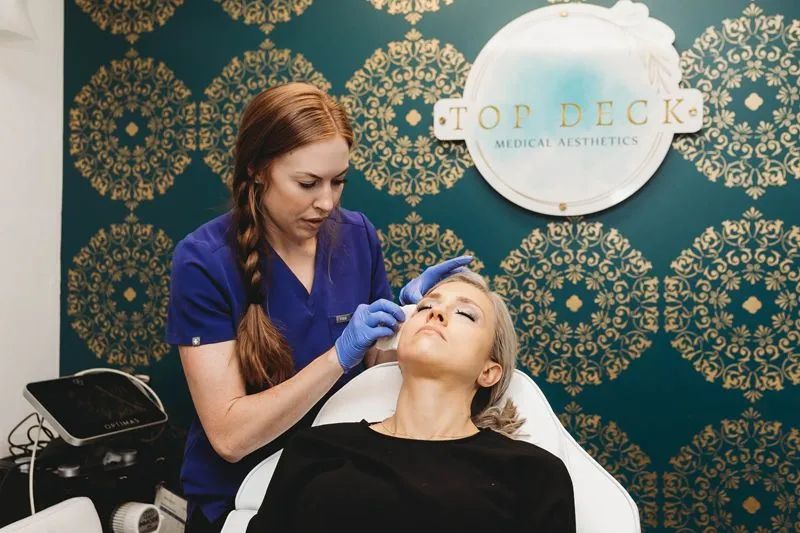 EDUCATION IS KEY
"Everyone wants a natural look, but sometimes that means a lot of work to look effortless," says Dr. Tanya Riddle of Billings Dermatology & Aesthetics. That's why Riddle spends a lot of time educating her patients so they can become empowered and truly understand what various age-defying treatments can and cannot accomplish.
"If something bothers you, give it consideration before you act on it," Riddle says. If she had to put her finger on two of the top treatments her office performs, the answer is easy.
"Our most popular treatment is Botox as a prevention for wrinkles," she says. "Our other most effective treatments are laser-based, which help remove brown spots and over time, with successive treatments, regenerates new skin." She's quick to add that because she prides herself on being a trusted resource, "We help people understand what's normal for the average woman or man and provide them with options that have scientific backing." The result, she hopes, is to help her patients be comfortable in whatever skincare decisions they plan to make without unrealistic expectations.
YOU'VE GOT OPTIONS
The good news is that when it comes to keeping a youthful appearance, you've got options. There are anti-aging skin products and techniques designed specifically to help with the loss of elasticity and firmness, uneven skin tone, changes in skin texture, enlarged pores, expression lines and yes, even wrinkles.
Some of us can fool Mother Nature better than others thanks to the genes we were born with but, as the experts share, giving your skin a little TLC can make all the difference — so much so that your 60-year-old self might just thank your 25-year-old self for the extra effort.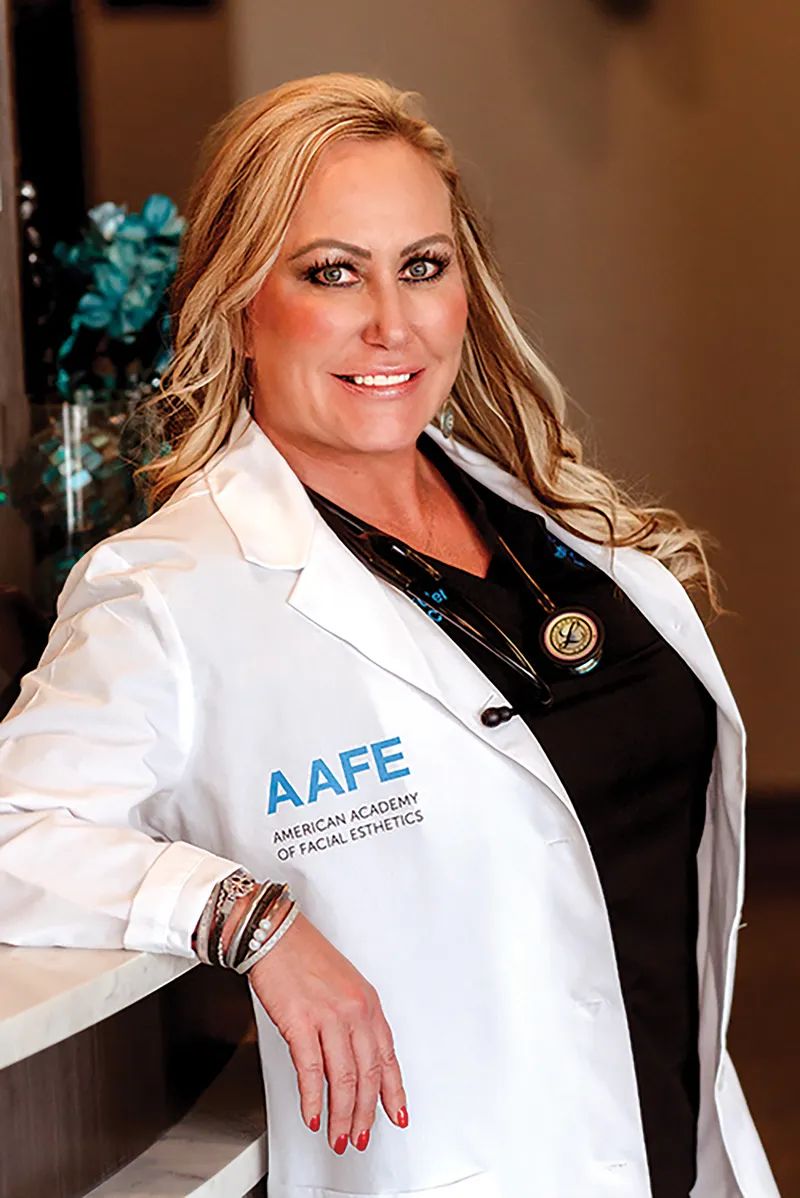 SKIN CARE BY THE NUMBERS
What to do, no matter what your age
IN YOUR 20S
Melissa Fuller, DNP, BC, Vitality Medical & Wellness Center
Ah, our 20s! While we just stepped into adulthood, our collagen already started to make its great escape. While nothing too serious happens at this age to our skin, everyone needs a basic regimen using quality products and sun protection.
Melissa Fuller of Vitality Medical & Wellness Center says hormonal acne and brown spots are two common issues at this age. The good news is both can be prevented or repaired.
"Micro needling, a minimally invasive procedure, can help with these issues, by stimulating collagen production and giving your skin a radiant look and feel," Fuller says. "Whether it's acne, preventing wrinkles or hydrating from within, micro needling is one of the best things you can do for your skin." (See sidebar on Age Defying Therapies)
For that fresh, youthful look, Fuller also touts what she calls a "vampire facial." After a round of micro needling, the patient's own platelet rich plasma is spread over the skin to help heal damage. Fuller says her clients have raved about the results, saying it brightened dull skin, restoring a dewy, natural glow.
"We can also treat acne with laser therapy, adding in vitamins to treat the actual acne," Fuller says. She adds that, especially at 20, sun protection is key.
IN YOUR 30S
Top Deck Medical Aesthetics, Jamie Decker, DNP, FNP-C
At this age, hormonal changes start to kick in, bringing with it the start of crow's feet, fine lines, under-eye circles and laugh lines. The first line of defense is a great skincare regimen.
"We love the Gentle Peptide Cleanser from Rhonda Allison or the Hydrating Cleanser from ZO. These cleansers are frothy and help with dry skin, especially in the winter," Jaime Decker of Top Deck Medical Aesthetics says. "Toning is important after washing to help with pores, oil control and hydration." Decker also recommends exfoliating a few times a week and, she adds, never forget daytime moisturizer and sunscreen.
"In your 30s, it is very important to start using a retinol a few nights a week," she says. "Retinol helps with oil control and breakouts, overall texture, fine lines and wrinkles."
This is the age at which many women start to turn to neuromodulators, known more commonly as Botox, Dysport or Xeomin.
"These can be used to help with fine lines on the forehead, around the eyes, and the crow's feet. This is a very quick procedure that produces great results for three to four months," Decker says.
If skin laxity starts to pose a problem, Decker uses a therapy called Sculptra, a biostimulator that helps to replenish the skin from the inside out.
"Think of it as fertilizing the tissue to help rebuild it naturally," Decker says. "It gives you glowing skin and helps to replenish hollow areas around the temples and cheeks."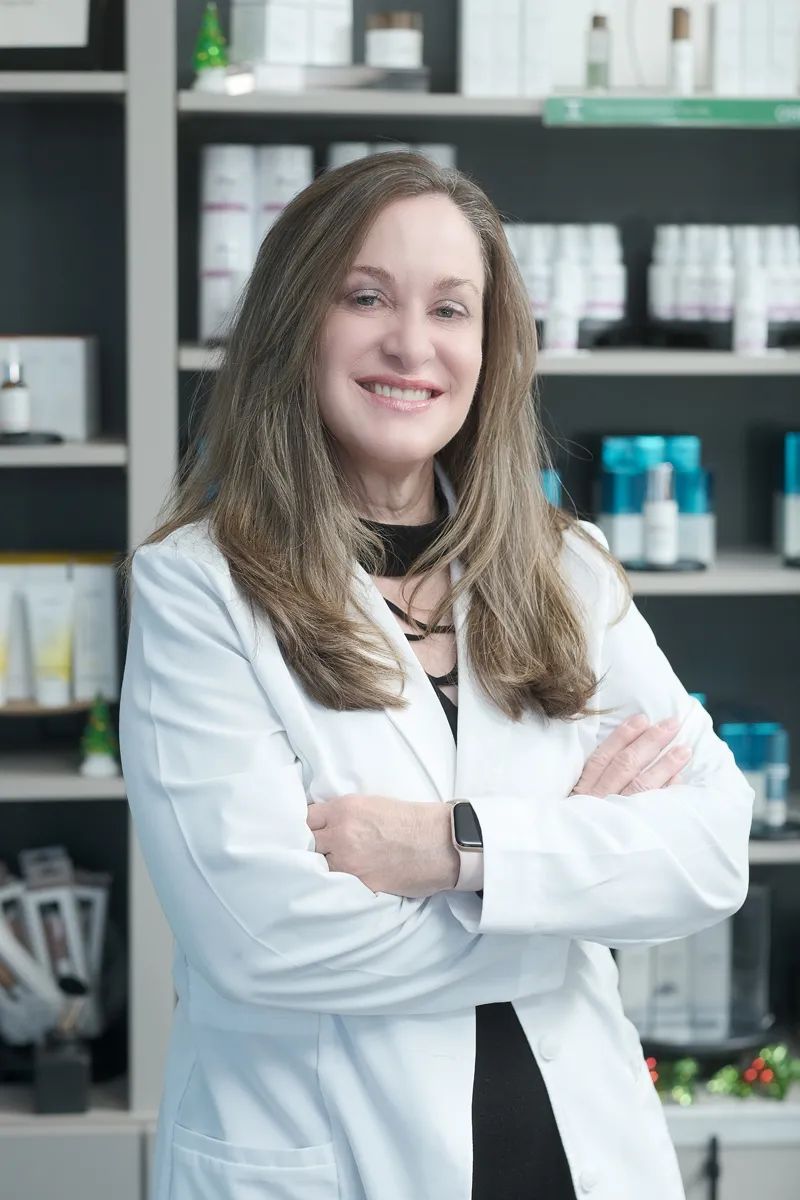 IN YOUR 40S
Char Ayre, R.N., Montana Medical Aesthetics
When we hit our 40s, many of us start to notice a change in the texture of our skin. We might see enlarged pores, fine lines and wrinkles along with a little bit of love in the lower face, a.k.a. jowls. You might notice a little discoloration in areas or spot a broken capillary. The apples of your cheeks might be a wee bit flatter these days.
"These dead skin cells are what contribute to aging related changes. Exfoliation becomes very important," Char Ayre says.
By the time we hit 40, skin cell turnover takes twice the time it did in our 20s. To compound matters, the sun damage we suffered two decades ago is now starting to show up on our faces in the form of brown spots or even redness. Thankfully, light therapies or laser treatments can treat them. These treatments help suppress the melanin, a.k.a. brown spots, from coming to the surface of the skin, keeping your skin tone even.
"Forever Young BBL (a type of light treatment) uses infrared heat and light energy infused into the skin to lift pigment, correct red broken capillaries, and improve laxity," Ayre says.
When it comes to age defying ingredients, "If you haven't yet, start using Retin A. It's vital to aging skin cell turnover," Ayre says. "Consider microdermabrasion to exfoliate the skin and use a good moisturizer."
And just like your younger self, if you're looking to brighten your skin tone and improve texture, micro needling is a great, minimally invasive option.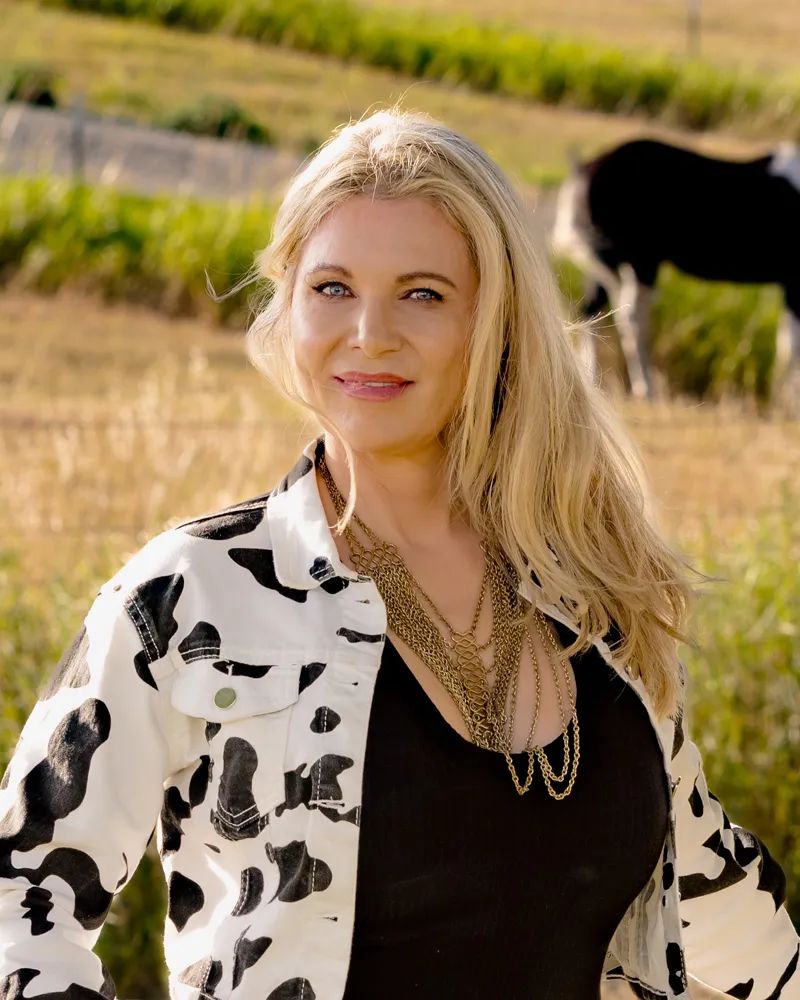 IN YOUR 50S
Dr. Julie Reil, Shiloh Medical Clinic
With the 50s, many women can say, "Hello menopause, goodbye estrogen!"
"The skin is very dependent upon estrogen for plumpness, and without estrogen being produced, the skin begins to wrinkle and sag at an accelerated rate," says Dr. Julie Reil. This can bring changes in elasticity that might show up as dark circles under the eyes, a downturn in the corners of the mouth or with deeper smile lines at the midface.
Turning back the clock on aging might start by taking your vitamins. Dr. Julie Reil says vitamin C and vitamin A have both been shown to have powerful anti-aging effects.
"Vitamin C, when applied topically and when taken orally as a supplement, aids in production of collagen to help the skin to exfoliate and pores to tighten," Reil says. "Vitamin A, applied topically, can help the skin create brand-new collagen and brand-new elastin, leading to plumper looking, tighter skin and decreased depth of wrinkles."
Just like in your 30s and 40s, Dr. Reil touts sunscreen. She loves ColoreScience dual sunscreen primer. It's SPF 50 and contains both titanium dioxide and zinc oxide, two power ingredients to block ultraviolet rays. It also hydrates by trapping your own moisture in the skin and cools the skin naturally.
At this age, Reil says, Retin A is a must.
What women at this age tend to be most concerned about, Reil says, is their skin tone in both their face and neck.
"We offer Triple Tone Treatment, which tones the sub dermis/dermis/epidermis in a single treatment," Reil says.
This treatment uses a skin-tightening therapy paired with an ultrasound therapy along with dermal fillers to restore the natural contours of the face.
"It's customized and our satisfaction rate is very high," Reil says.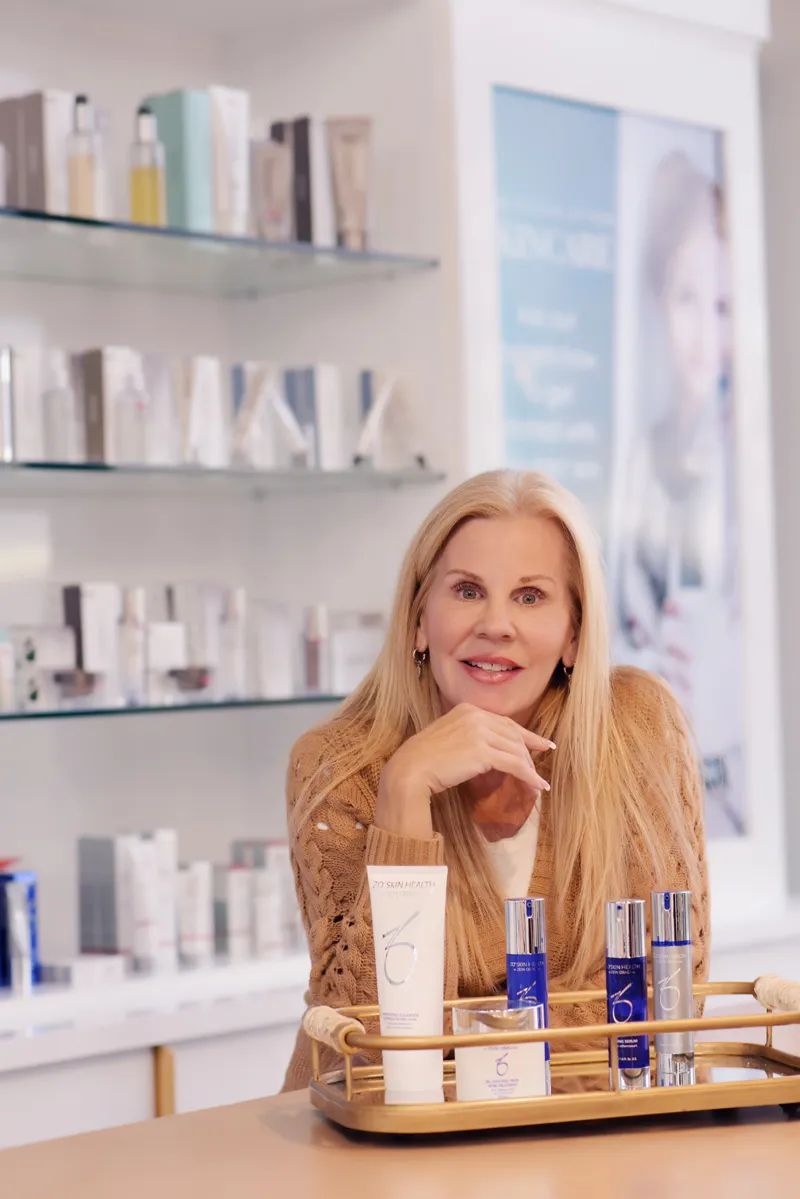 IN YOUR 60S
Janine Griffin, Central Wellness
When we hit 60, those pigment spots seem to look a little larger and our skin thins even more. The connective tissue that gave our skin elasticity continues to break down and with thinning, the skin appears to be a little more translucent. Spider veins start to appear around the nose and in the cheek and chin area.
What can you do to combat these issues?
"Your new 3 R's become, Repair, Replace, and Rejuvenate," says Janine Griffin, owner of Central Wellness. "We recommend ZO Skin Health for repairing aging skin. Retinol is a must use everyday skincare product. It helps with cellular turnover and boosts collagen. Every 60-year-old should be using it for brighter and tighter skin."
Griffin says while there are plenty of over-the-counter retinol products, "Because we are a medical office, the products here are medical grade and our clients see quicker, better results with them." It's why Griffin says it's important to talk about what is happening with the aging process both in and outside the body.
While many have focused on the outside of the body, Griffin says her team also tackles hormone loss as a way to slow down aging.
"Our three nurse practitioners are board certified in bio-identical hormone replacement therapy and they work with our clients in optimizing hormones as they age. This gives overall wellness that's truly necessary as we move into our 'golden years,'" Griffin says.
Griffin also suggests rejuvenating skin treatments that stimulate collagen. Ultherapy is a heat-induced treatment that induces collagen production. Others include micro needling and RF needling, which adds in a radiofrequency therapy to target the deeper layers of skin and promote collagen production.
If Griffin had one piece of advice for mature women, she says, "Looking and feeling your best at any age isn't vanity. It's OK to carve out time for yourself. If you stop and fill your cup, then, in turn you have more to give and lift others. "
Skin Care Tips:
TIP: Don't use makeup remover wipes. Not only do they contain perfumes that irritate your skin, they force you to tug and pull on your skin, especially under your eyes. Start instead with a cleansing balm followed by your cleanser.
TIP: Don't cleanse your neck with harsh cleansers. Simply rinse and use milky hydrating cleansers so as not to strip this area of your skin's natural rejuvenating oils.
TIP: The skin around our eyes is seven times thinner than the skin one centimeter below. Don't skimp when it comes to moisturizing this area. It needs the extra moisture to maintain suppleness and decrease laxity.
Age Defying Therapies
What are they and how do they work
Micro needling: This minimally invasive procedure uses thin needles to make tiny holes in the top layer of your skin. This damage helps stimulate healing and, as a result, ramps up collagen production.
Neuromodulators: This treatment, better known as Botox, prevents the underlying muscle from contracting. This inhibits the skin layer on top from folding and wrinkling which helps keep new or deep wrinkles at bay.
Collagen Biostimulators: A form of calcium or poly lactic acid is injected deep into the middle layer of the skin to stimulate collagen production.
Dermal Fillers: The use of a hyaluronic acid-based gel injection that helps replace lost volume in the skin. Since your body produces hyaluronic acid, the gel injection is naturally absorbed in your body over time.
Microderm Abrasion: A special applicator is used to remove the thick outer layer of the skin, improving skin tone and texture.
Broadband Light Laser (BBL): A light therapy used to enhance and brighten your complexion by stimulating collagen production and evening out skin tone and texture.
Ulterapy: a non-invasive ultrasound therapy that works to stimulate the body's own collagen and elastin production to tighten and tone skin.
Age Defying Ingredients
What to look for in your skincare products
Retinoids: These vitamin A compounds, such as retinol and retinoic acid, have long been used to help repair damaged skin and reduce fine lines and wrinkles.
Vitamin C: This antioxidant is a free radical fighter and is scientifically proven to help slow early skin aging, prevent sun damage and improve the appearance of wrinkles, dark spots and acne scarring. Make sure to keep vitamin C products in a dark place or contained in a brown glass jar since sunlight lessens its potency.
Alpha & Beta Hydroxy Acids: These acids aid in skin turnover, removing dead skin cells, stimulating the growth of new skin and helping you keep that dewy glow.
Niacinamide: This antioxidant is a member of the vitamin B family, helping to reduce water loss and improve skin elasticity.
Sunscreen: Since the sun is one of the biggest contributors to fine lines and wrinkles, make sure your skincare includes ingredients designed to block out harmful ultraviolet radiation.