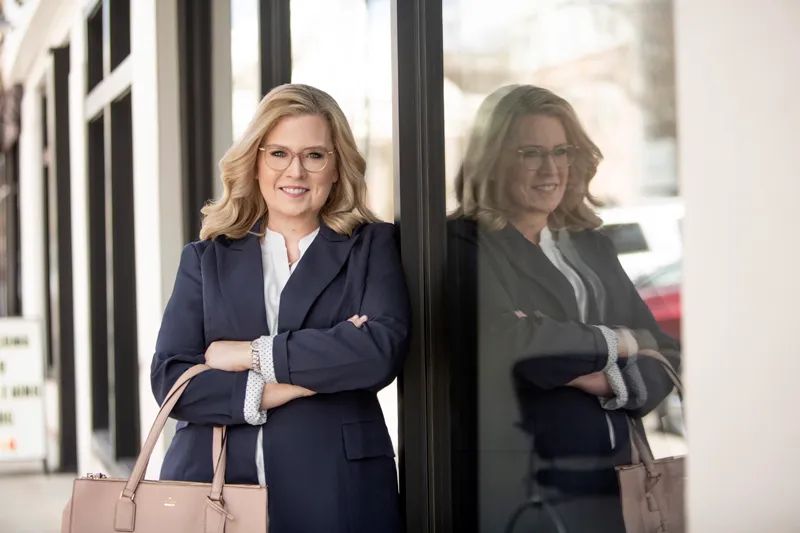 Photography by Arica Lipp
Lifejackets
Billings woman writes a book about addiction through a mother's eyes
For Melanie Schwarz, the nightmare was a recurring one. The shrill sound of her phone would wake her up at night. The Caller ID displayed "unknown caller." She'd pick up the receiver only to hear her intoxicated daughter crying uncontrollably on the other end.
Morgan was in jail. Again. Could her mom bail her out? The memories were so difficult, Melanie eventually cut off her landline so she'd never hear that ring tone again. To this day, she keeps her cell phone on vibrate mode.
"We don't talk about it," Melanie says of her daughter's once spiraling addiction. "I am really hoping that if I talk about it, other people will too."
About two years ago, Melanie started to write down pieces of her story. "There are parts of it that are just heartbreaking," she says. Originally, she thought of creating a blog to connect families who are watching a loved one in the throes of addiction. After she'd penned 13 stories, she decided to share it with Karen Grosz, a woman she respected who'd helped others share their stories.
"She told me, 'Oh Melanie, this isn't a blog. This is a book.'" Melanie adds, "I hired her as my book coach and we spent about two years together right smack in the middle of Covid to today. It was an amazing experience."
"I'm in awe of her bravery and hopeful that her words will help many other families to feel hope that dark days can eventually give way to days of love and laughter," says Karen, who also writes for Yellowstone Valley Woman.
The book, "Lifejackets, a Mother's Journey Through Her Child's Addiction," will be released toward the end of September. "It's a raw book," Melanie says. "The story is about a mom who is clipping along on this journey that's not really hers."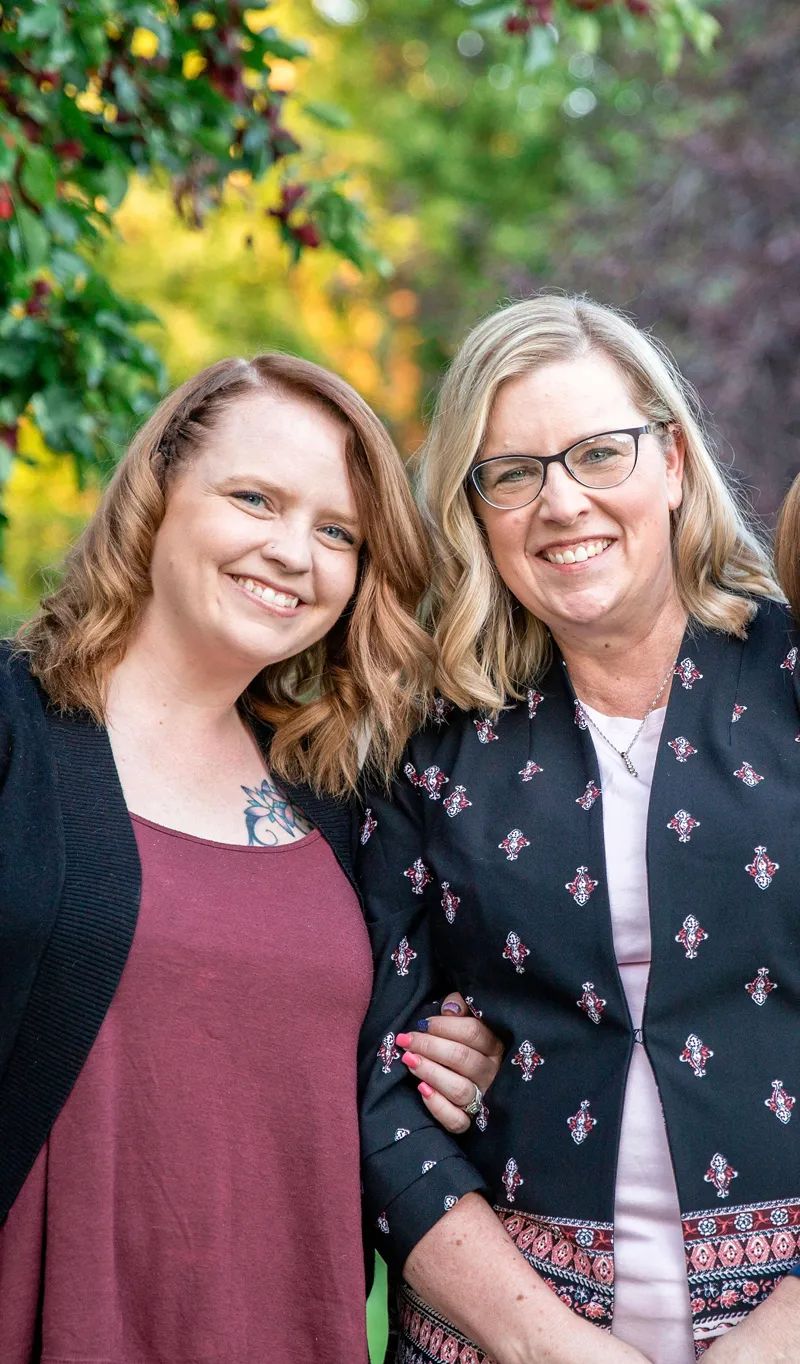 The story begins when Morgan was 18 years old.
"She was in this really bad car accident," Melanie says. A car was T-boned and in the ditch. Lights from the police, fire and ambulance vehicles lit up the intersection at Shiloh Road and Grand Avenue. Thankfully, no one was seriously hurt. "As soon as I got to the police, I could hear her. She is yelling, drunk, angry. It was the first time I saw her like that. She was really gone."
Through it all, Melanie learned how to put on a brave face and keep up appearances in her professional life.
"Nobody would have known that I was up late the night before getting our daughter out of jail, having to go to the pawn shop to get bail money. The next day I would be at work and I would be fine," she says. "I always did it in the vein of saving her. And, that's where the title 'Lifejackets' comes from. If I just get her the right services or we just send her to rehab or we buy her a new car, it was like I was putting a lifejacket on her because I thought I was saving her. But the minute she walked away, she ripped off the lifejacket and threw it out the window."
Over the years, there would be a handful of arrests, a suicide attempt after a tearful goodbye on the phone and eventually, another phone call from a public defender as Morgan landed her fourth DUI charge while in Spokane, Washington. Right before her arrest, Morgan was days away from starting school to become a hairdresser, something she always dreamt about.
"The truth of it was that it was so overwhelming to her to get to do what she wanted, she sabotaged it," Melanie says. "The judge said to her, 'Why are you here?' She said, 'I was supposed to start school on Monday.' The judge said 'Well, I think you should go to school.'" Melanie was shocked. The judge didn't send her to prison but agreed to let Morgan out on probation. She had to go to treatment. If she kept herself clean for five years without trouble, the DUI would be expunged from her record. "I suspect that judge saved her life," Melanie says.
Today, Morgan has been sober more than five years. She's married to a man she dated in high school, who is also in recovery, and she works in Spokane as a barber.
"She loves taking care of people," Melanie says. "One of the things that she said about doing hair is that it is the one thing she says she can do that makes people feel really good about themselves."
Before she wrote the pieces of this story full of denial, relapses and enabling behavior, Melanie made sure to get her daughter's blessing.
"It's a look at someone's addiction from another person's eyes, but I think every mother, especially mothers, will see themselves in it," she says. She's already had readings where she's shared snippets of her book to others affected by addiction.
"That was scary as hell to read that for the first time aloud," she says. And then, she adds, "I would look out and see someone tearing up or crying. It's amazing that you're able to put into words what someone else is feeling."
While writing the book, Melanie left her job as director of business development with Big Sky Economic Development and started her own communications consulting firm. Her two clients — Rimrock Foundation and Substance Abuse Connect — have landed her right in the middle of helping to solve addiction in our community.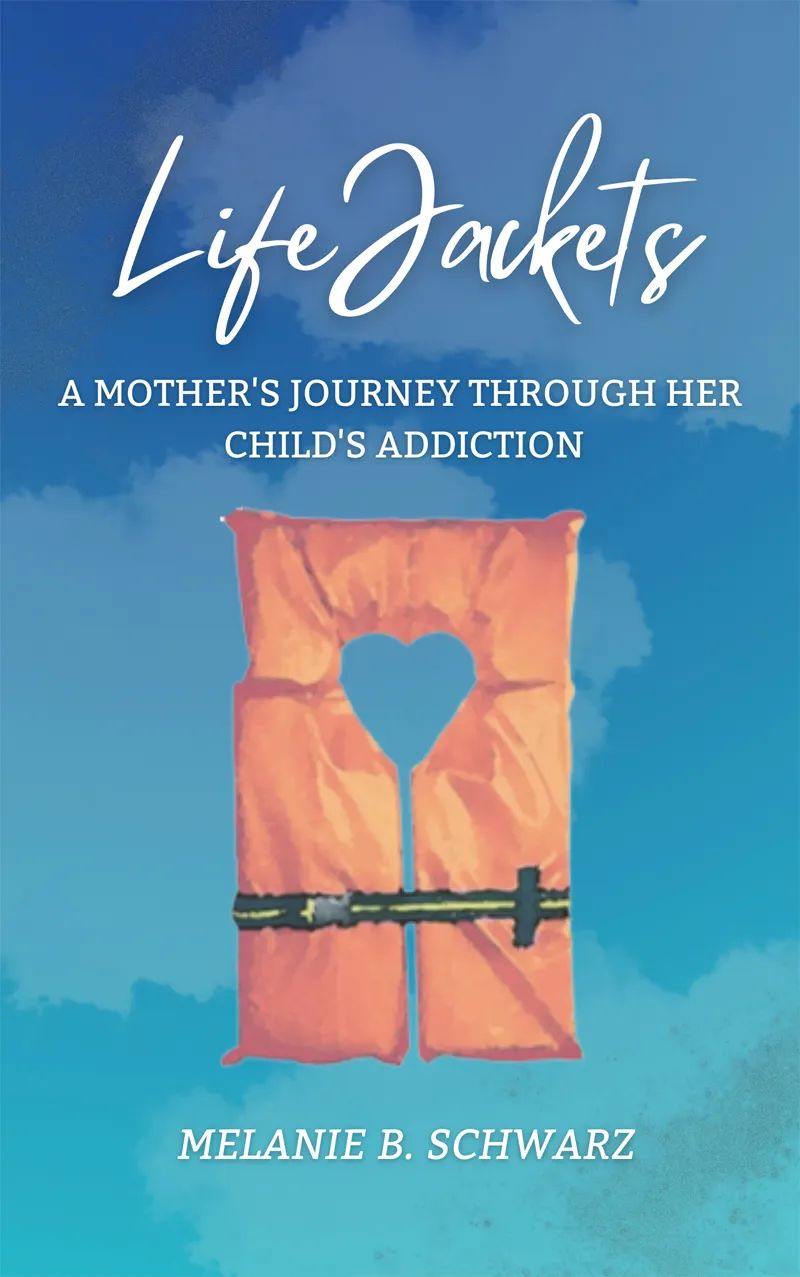 "It all just fell in this world of addiction," Melanie says, adding that life just kept pulling her there.
With the book out this fall, Melanie is working on a companion journal and is hoping to speak at rehabilitation facilities, talking directly to families.
She says she wants to tell them, "This isn't your addiction. It's you on this road with them and you aren't changing it. There are dark moments that you need to help them with but you never stop loving them. This experience really brings that home."
In the meantime, she says, the lifejackets have been put away.
"All my lifejackets are in the closet," Melanie says. "I have them. They are still with me but I just don't rush to them anymore. They can fix it on their own and if they want a lifejacket, they can get their own. I'm trying to let that go."
TO PREORDER YOUR COPY of "Lifejackets, A Mother's Journey Through Her Child's Addiction," visit www.lifejacket.club. The book will be published by Balboa Press for release at the end of September.