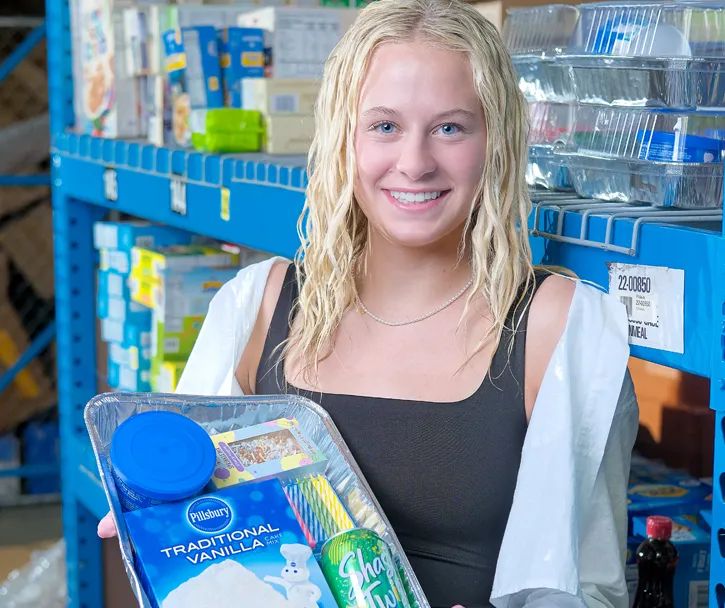 Light the Candles
Senior High student helps unleash birthday cheer to those who need it most
For Ellie Edwards, there have been 16 birthdays featuring, more than likely, 16 frosting-topped cakes to help her celebrate her special day. She couldn't imagine not having all the fanfare to help her ring in another year. That's why she's on a mission to make sure no birthday goes unnoticed.
Ellie was in middle school when she began to realize there were a few things in life she was taking for granted.
"I went to Lewis and Clark, and I found out there was a food pantry. I had gone in on one of the first days of school and there was nothing," Ellie says. "No food. No clothes. Nothing. There are people who are my age who are coming here to get shampoo. I took that for granted."
She says seeing those empty shelves sparked something inside her.
"I got all of my friends and we had a big Christmas food drive and stocked it up with clothes, new hangers and food," she says. "We used leftover money from our charity drive to get a freezer to get burritos or hot pockets or healthier options that kids could come in and get for lunch. I ran with that through my eighth-grade year, and now my little brother who is at Lewis and Clark is doing the same thing."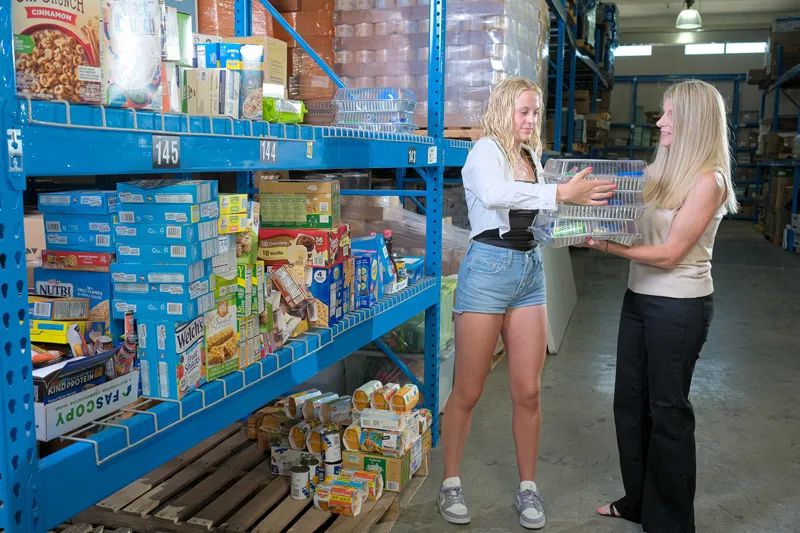 When she moved up to Senior High School and was looking for new ways to get involved, she started asking questions.
"Ellie and her mom, Hollis, said we would like to help — what can we do?" says Nikki Dolan, the food insecurity program coordinator for Billings Public Schools. "We were talking and a teacher at Riverside mentioned that she would love to do something special for kids on their birthdays."
Just one mention to Ellie and her mom was all it took. The pair jumped into action to create birthday cake kits for kids served by the program. They even thought about the barriers a family might face in making a cake.
"Making a cake requires eggs and oil and milk," Ellie says. "Those things are not only expensive, but if you are getting them from a food pantry, they have to be refrigerated. You can't always assume that those things are accessible at home." She did some digging and discovered a way to overcome that. She found a recipe that only called for a cake mix and a can of soda pop.
"My mom and I tried it and it is actually really good!" Ellie says.
So, before the school year starts, Ellie and her mom will hit up the dollar store and pick up tin cake pans that have lids, cake mixes, cans of soda, frosting, sprinkles and birthday candles.
They'll buy enough for about 50 kits at a time, knowing It costs only $7 to make up one kit. They'll tape on a note with birthday wishes and directions and then Nikki will wait for a counselor, teacher or school principal to ask for one for a student.
"This is a fun and inexpensive way to change someone's day and add some love and happiness," Ellie says with a huge smile.
"It isn't always just for the kids themselves," Nikki says. "One young girl got a cake kit for her dad and used it to give him a gift on his birthday. There wouldn't have been any other gift for him. The cake was his gift, and it was a way she wanted to celebrate her dad."
The birthday cake kits are a part of a much larger program to make sure kids don't go hungry during the school year. The food insecurity program will feed up to 380 elementary children each week by stuffing a weekend's worth of food discreetly in their backpacks on Fridays. In middle and high school, upwards of 400 kids are served in their school's food pantries.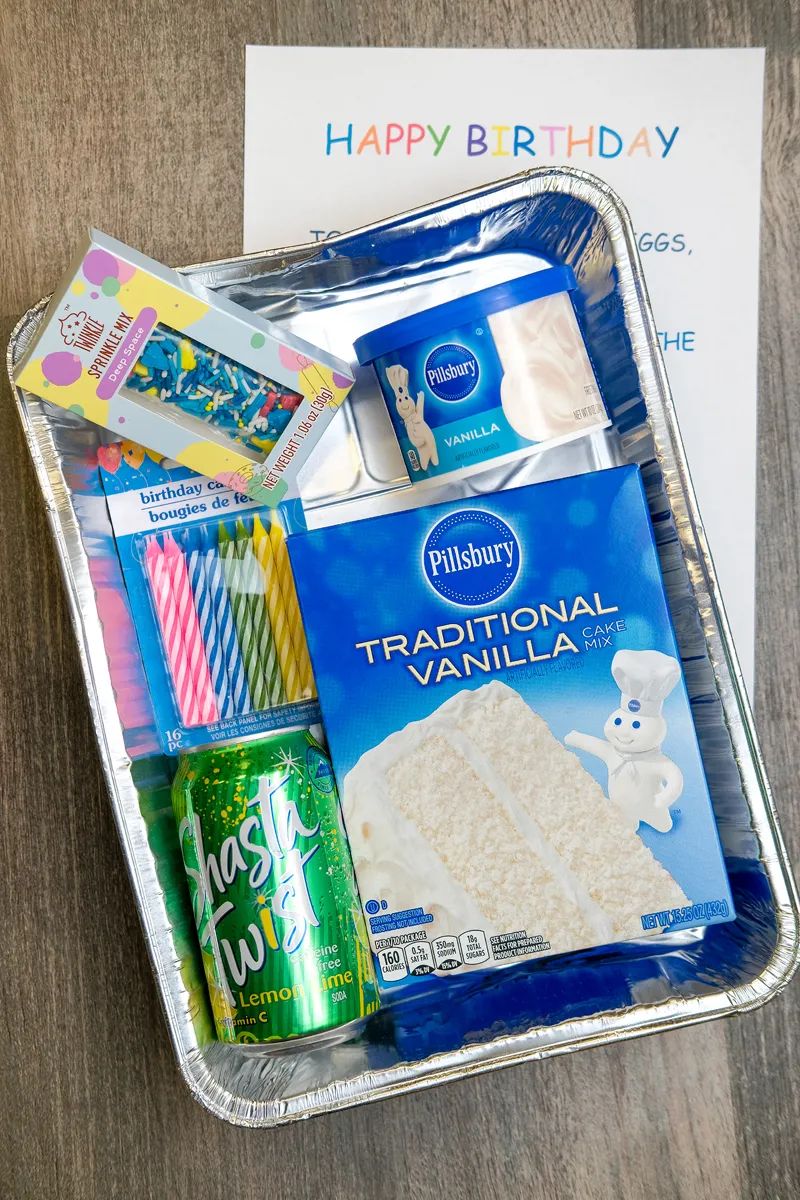 "We have so many more people using our program," Nikki says, noting that the need has soared over the last few years. "Many people think that it is just the people that live on the South Side of Billings that need our help. This need is throughout our community. It's the Heights. It's the West End. I think it's because of the cost of fuel, housing, food — everything is expensive."
As a result, Ellie is hoping to continue her efforts during all four years at Senior high. She hopes someone else will pick up this project after she graduates. The reason is simple.
"I don't think anyone should feel less special on their birthday," she says. Last year, 150 kids took advantage of the birthday cake kits. "There are 150 families that got to share that special memory and I had something to do with it. That's awesome."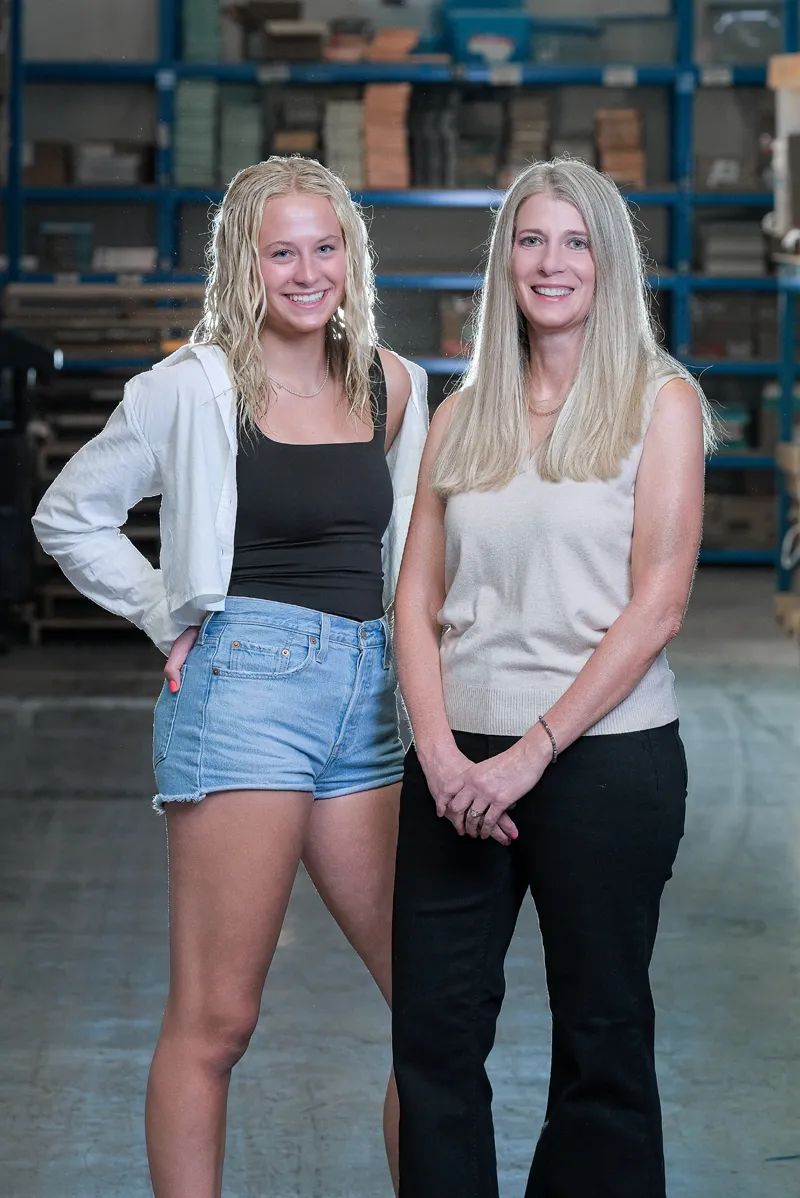 IF YOU'D LIKE TO DONATE TO THE BIRTHDAY CAKE KITS, either with material donations or cash, you can call Nikki Dolan at (406) 679-1716 or email her at dolann@billingsschools.org to find out how you can help.