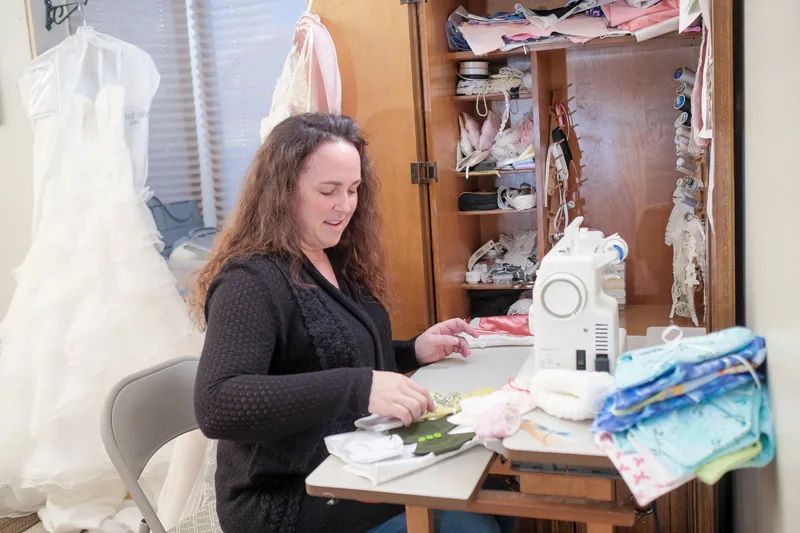 Lila's Legacy
Laurel woman seeks to comfort families suffering infant loss
When Mindy Bausch sits down at her sewing machine tucked inside a bedroom in the corner of her home, it becomes a sacred space. Each stitch, each inch of lace she uses puts her grief on a new path. She sews to mend her heart and to bring comfort to moms just like her.
Resting up against the bedroom wall is a pile of donated wedding dresses, a pile so tall it nearly touches the ceiling. Sequins and lace peek through the stack. In time, Mindy will deconstruct each dress, using the material to create what she calls "angel gowns." Each little satin dress for a girl or outfit for a boy is given to a grieving family to use as a burial gown for a child lost during pregnancy.
"It's helping in a very small way by giving them something for those children to wear," Mindy says. "It's having that memory."
Over the years, Mindy has compiled a list of hospitals capable of delivering babies. When she hop-scotches the state for her kids' sports or for family trips, she always makes a detour to share her handiwork.
"I think the first time I dropped off gowns and donated them, it felt like a weight was lifted," Mindy says. "OK, you did something. You did something good."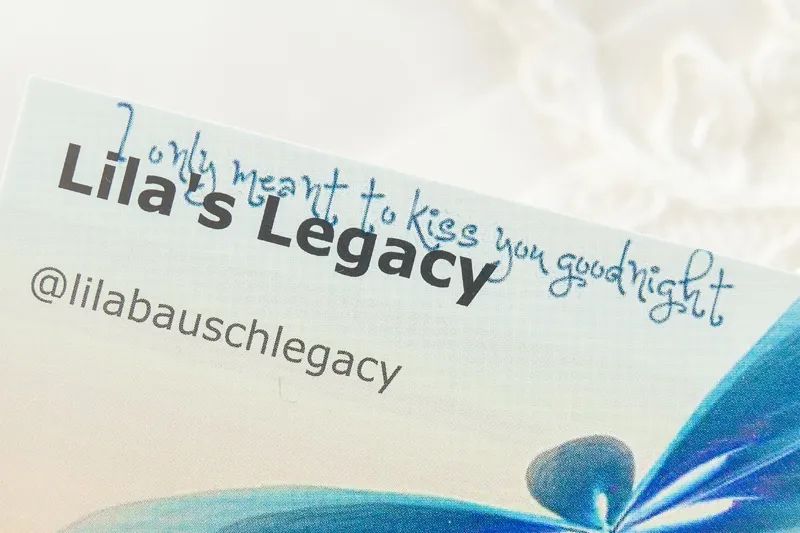 Mindy's own story of loss began in 2010 when she and her husband learned they were pregnant with twins. Halfway through the pregnancy, the water broke on one of the twin's sacks. Mindy was told, "It could just be a small little hole at the top and it's leaking. It doesn't look like it is severe and sometimes with bed rest, it can close back up," she says. But by the next morning, the amniotic fluid surrounding one twin had drastically declined.
"Originally, doctors told me that I would lose them both," Mindy says. "They told me, 'There's nothing we can do to save them. They are too little.'" She was also told that after her baby died, it usually took about 24 hours for infection to set in. That never happened. While one twin's heart stopped beating at about 20 weeks, Mindy says, for the other, "My pregnancy just continued. Nothing stopped."
Layla, now 12, was born healthy and strong. To this day, Mindy believes Lila, the child she lost, moved to the side to let her sister continue to grow.
After the loss of her daughter, Mindy says it took about a year for her to go through the things she'd been given at the hospital.
"I don't remember anything from the first year of Layla's life, which is so sad," Mindy says. "They call that the black year."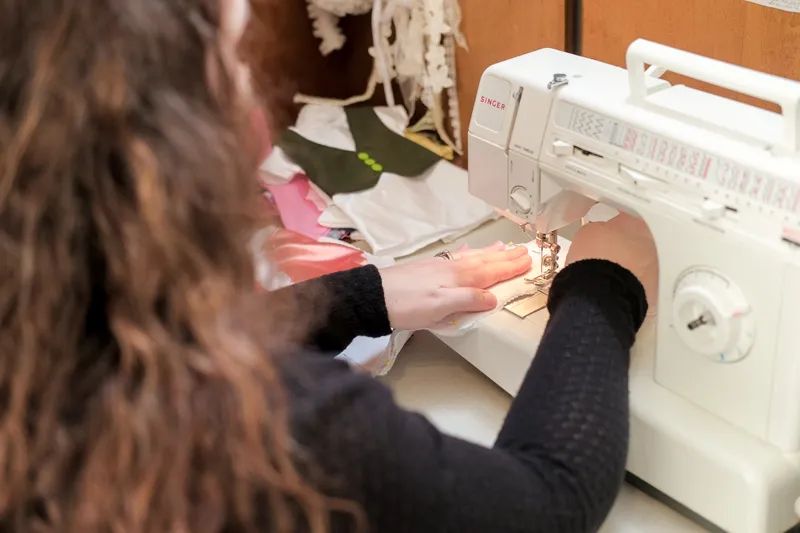 As she shuffled through the papers, she found information on Rainbow Bereavement Support, a parent-to-parent group for those who've suffered a pregnancy or infant loss.
"I felt like I had been hit by a train through that release of emotions," she says after attending her first meeting. But over time, one mother's words struck her heart.
"Her daughter had problems from the moment she was born. When they got her to the hospital, she had passed away," Mindy says. Medical workers tried in vain to revive the infant, Mindy says, and "when the mother came into the room, her daughter was laying there naked and all she could think was, 'She's cold.'"
Those words stuck with Mindy, and within a year, she decided to drag out her sewing machine to make sure every child loss is covered with love. Mindy knew how to sew a straight line but that was about it. "I don't even know how to read a pattern," she says.
So, Mindy created her own patterns and used baby dolls to gauge the size of each project. Many nights, her family would hear the hum of her sewing machine. In time, she'd call her operation "Lila's Legacy" after the daughter who was taken from her too soon.
"I don't think people realize that saying your child's name is like music to your ears," Mindy says.
She started with blanket wraps and moved on to dresses. Her mom and a few friends donated their wedding gowns so she could use the fabric and embellishments to adorn each outfit. It's not lost on her that the project joins the best day of one woman's life with another's worst day.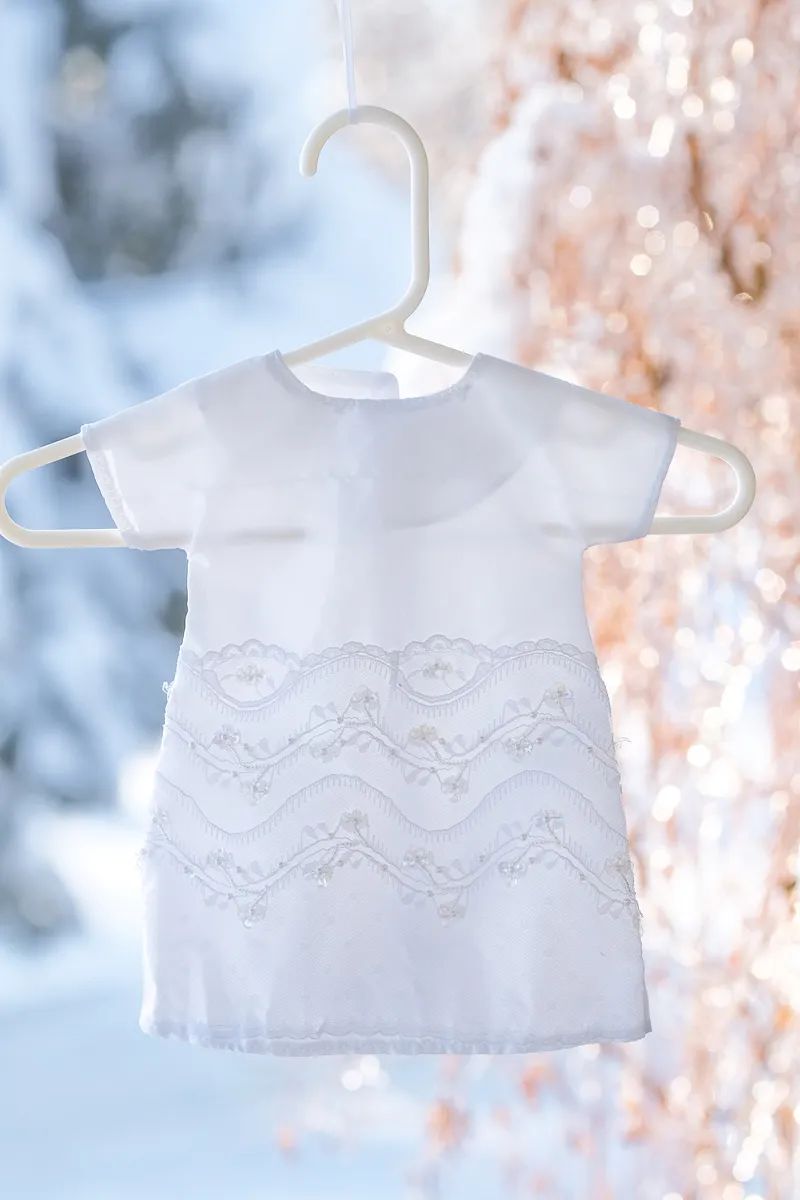 As Mindy shares some of her projects, she picks up the photo of a striking gown with navy blue accents that was donated in 2019.
"This particular dress was from a woman who passed away. She had brain cancer. Her husband called three different times and wanted to donate this dress," Mindy says. "He showed up in the driveway and after he gave me the dress, he just sat in the driveway for a half hour. I just let him be."
Katherine Walter, a volunteer sewer for Lila's Legacy, was the woman who ended up turning that dress into 21 outfits for boys along with 14 angel gowns in all sorts of sizes. She also created two memory pillows for the woman's mother and sister and a tie for the woman's father. All were created with love.
"You could feel her there while I was sewing," Katherine says of the woman who passed away. "You could feel the love she had for her husband and the love she had for her family."
While Katherine knows her ability to sew is a gift, it was her own pregnancy loss in 2003 that prompted her to volunteer. Fifteen weeks into her pregnancy, her baby's heart simply stopped. Every dress she creates helps her grieve.
"It's definitely an emotional thing, sewing for babies who won't make it in the world. That's why I only sew in October," she says, noting that the month honors Pregnancy and Infant Loss Awareness.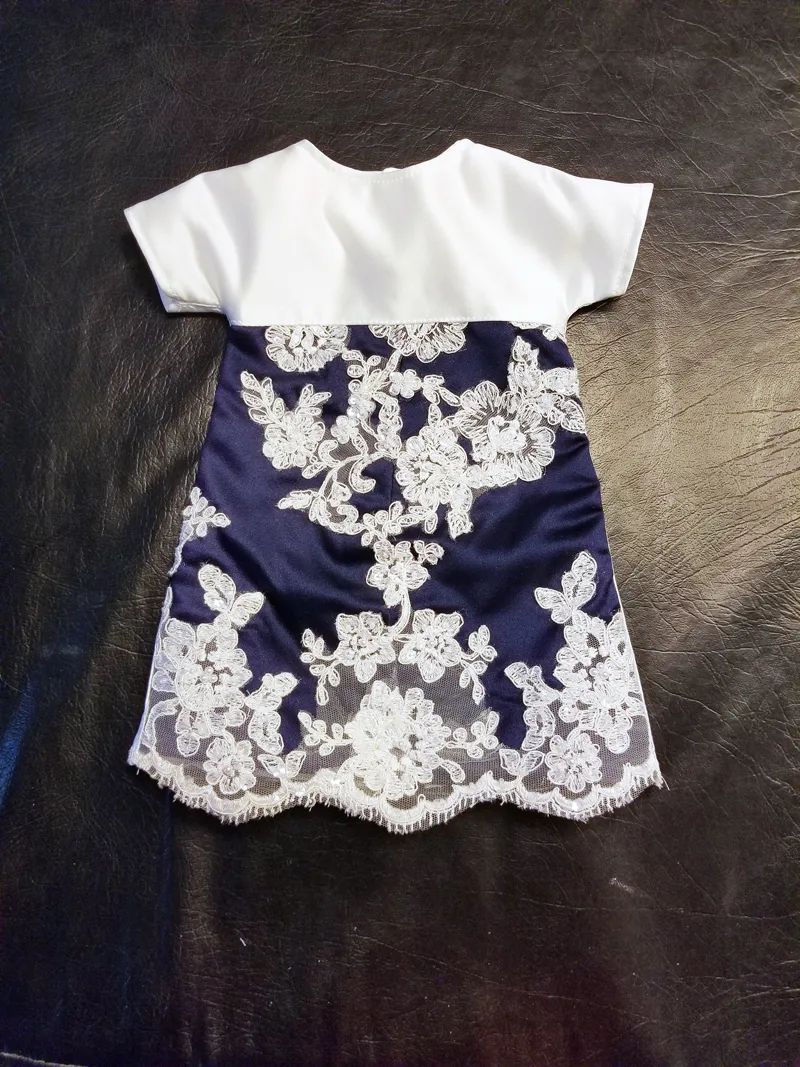 Just last December, Cindy Nordstog took her wedding dress out of the closet. It hadn't seen the light of day in 27 years. When she heard Mindy was looking for donations, she didn't hesitate.
"It was very emotional for me," she says. Cindy lost her daughter, Callie Ann, 38 weeks into her pregnancy. To this day, she remembers her nurse bringing in a handmade angel gown for her to use to clothe her daughter.
"I will never forget the feelings of being so grateful," she says. "It was such a tragic moment and something so heartbreaking. You can take someone's kindness like that and make a memory that you can now think of it in a beautiful way."
She keeps the gown in a memory box with Callie's handprints and locks of her hair. She has a deep respect for the work Mindy has done for the last decade.
"I always love it when a person can turn a sad situation into something beautiful. To think that she's taken her own pain and used it to benefit so many people here in our community and really, across Montana," Cindy says. "You can tell she puts so much love into everything she does."
For Mindy, the work has soothed some devastating parts of her life.
"It's like having a stone or pearl that you keep in your pocket," Mindy says. "The more you touch it, it gets smoother and less jagged over time."
FOR MORE INFORMATION ON LILA'S LEGACY, visit the Facebook page at facebook.com/lilabauschlegacy