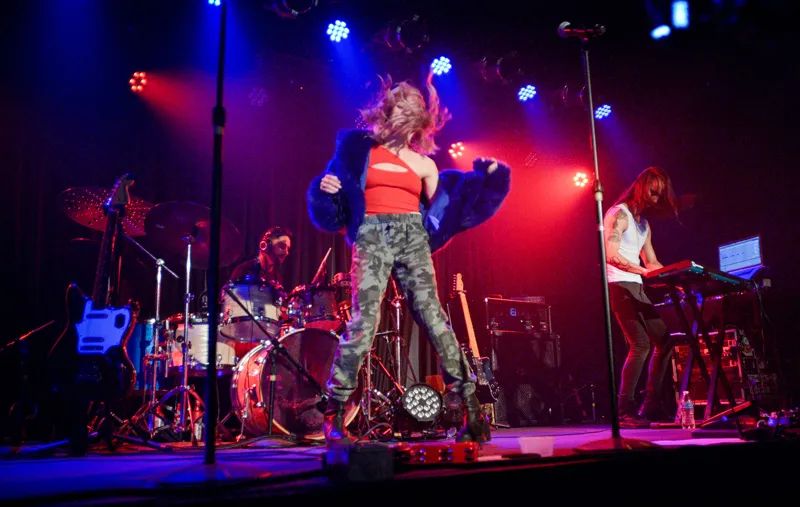 Making a Name in Music
The evolution of singer/songwriter Gilda House
By Sylvie Poore, Photography courtesy of Jasper Heins, Meg Gildehaus
After a long year of strict pandemic rules and virtual events, Billings' Pub Station celebrated a socially distanced return to live music in early April.
The atmosphere was charged as a figure strode onto the ballroom stage and reached for her microphone as cheers filled the dark room. With pink hair, dressed in camo pants, black boots and a bold red top, Gilda House launched into "Special Day," the first song from her new album, "AB Side A." The sold-out crowd on that April 3 evening numbered only 100 people, but Gilda House performed like she was rocking an entire stadium.
"It's strange," she says. "I can say it felt like that middle ground where intense preparation meets intense spontaneity. I haven't performed in over a year and I've never performed like that … but I've always wanted to!" She adds, "My band mates absolutely nailed it and I am so excited for more shows. I feel like this is what I was made to do."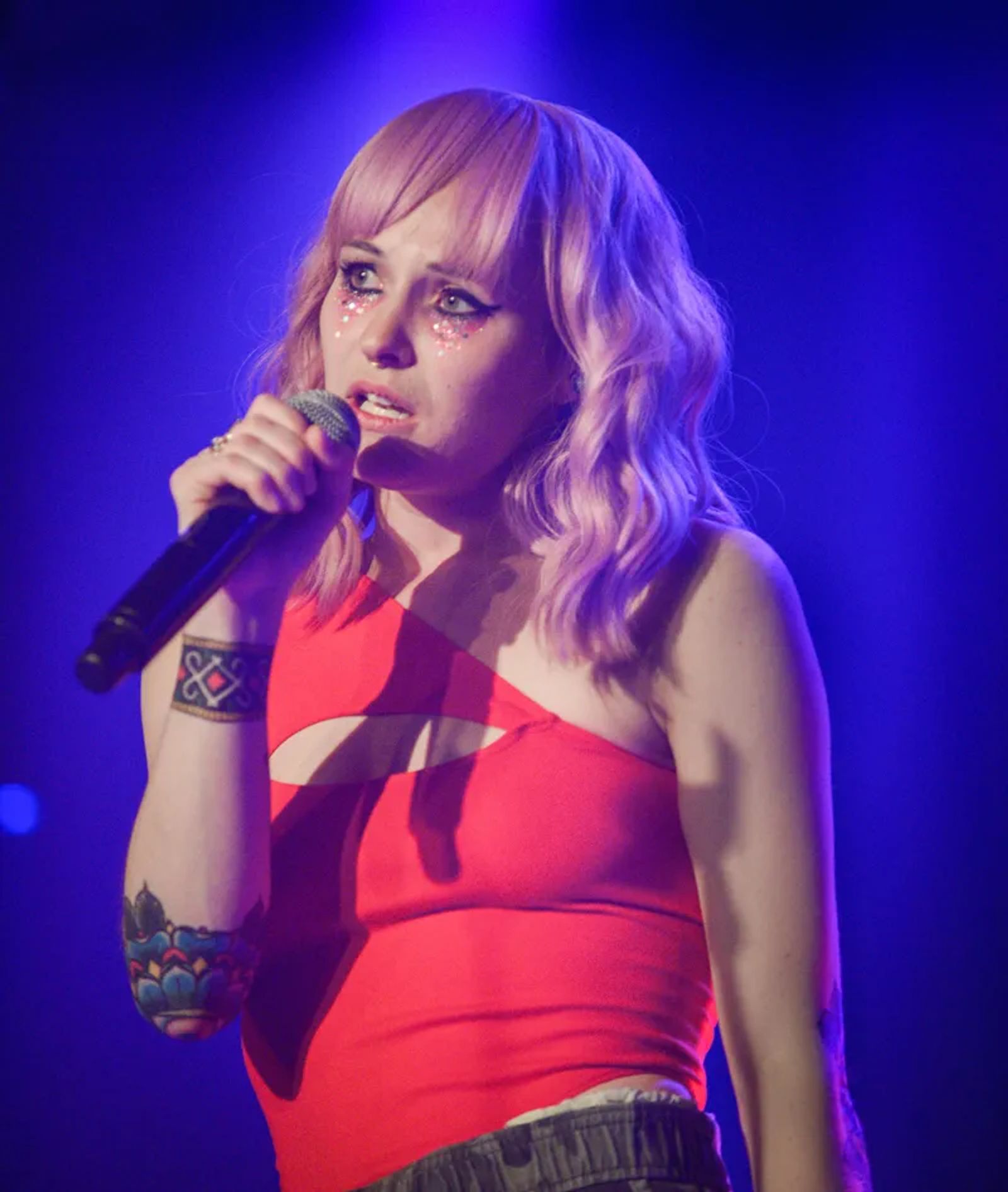 Gilda House is the stage name of 26-year-old Meg Gildehaus. Born in Red Lodge, Meg's family moved to Idaho when she was 6 years old but returned after one year and have lived in Red Lodge ever since. She was awarded the prestigious Cook Scholarship, which each year sends one Montana high school student to St. Paul's School in New Hampshire. Meg moved back to Montana, earning her BA degree in communication studies at Rocky Mountain College in 2016. She performed with the indie rock band Arterial Drive for four years.
Her previous EP, "You're Invited," was released in August 2019. Now, just a year and half later, "AB Side A" feels like a big leap from her earlier work.
"I did have the intention of leaning into content and topics that are harder to talk about than the more easy-listening songs," Meg says. "I wasn't quite satisfied with 'You're Invited' because ultimately I realized it was a half-truth. I think if half-truths become the only truths then there's half of us still hiding. Hiding anything ultimately starts to hurt."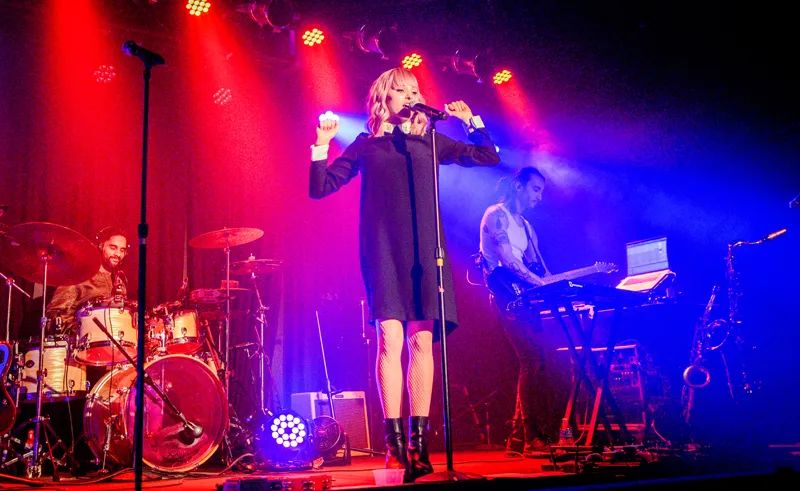 The six songs on "AB Side A" range from groovy pop ballads to anthems, filled with upbeat rhythms and electronic vibes. Before arranging and producing any music, she spent six months fleshing out each song. She wanted to leave the narrative open to interpretation so that her fans could connect with it through their own experiences. Then Meg composed, produced and recorded all of the music in her house, with the exception of the guitar and saxophone that her close friends Riley Haynie and Konnor Stiles recorded themselves. Where other people might have a dining room table, Meg has a keyboard and a laptop with music software.
Music has always been her outlet.
"I do music because I can't not do it at this point It makes my life," she says. "Music just never goes away, if I try to quit it always comes back. It's become a non-negotiable."
Music manager Brian Langeliers of Artifact Concept said of her, "We all witnessed Meg's potential as a natural performer in years past, but with Gilda House she is leveling up by focusing on her artistic vision, business savvy and the creation of this innovative music. Her performance at Pub Station presented a full-spectrum talent who is waiting for her star to rise."
After being hungry for live music for well over a year, the crowd at her April concert struggled to leave. The energy brought many to the front of the stage, hoping to share a word with the musician who created the powerful and unique event.
"Everything so perfectly, achingly, joyously, tragically choreographed that it appeared as though she were springing to life organically from each and every song, again and again," says close friend Mark Spragg. "And, I'm sure I can't even begin to imagine how much work that took to make it look that effortless, that energy-producing."
So, what's next for Meg and for Gilda House?
"I feel like right now I'm the most grounded I've ever been," she says. "I want to keep letting go of fear and moving through the fear. I want to keep building and developing the live show with the band."
Because this album is the first of two parts, Meg says, "I'm really looking forward to sharing side B with you."
TO LISTEN to Gilda House, visit her website at gildahouse.com.