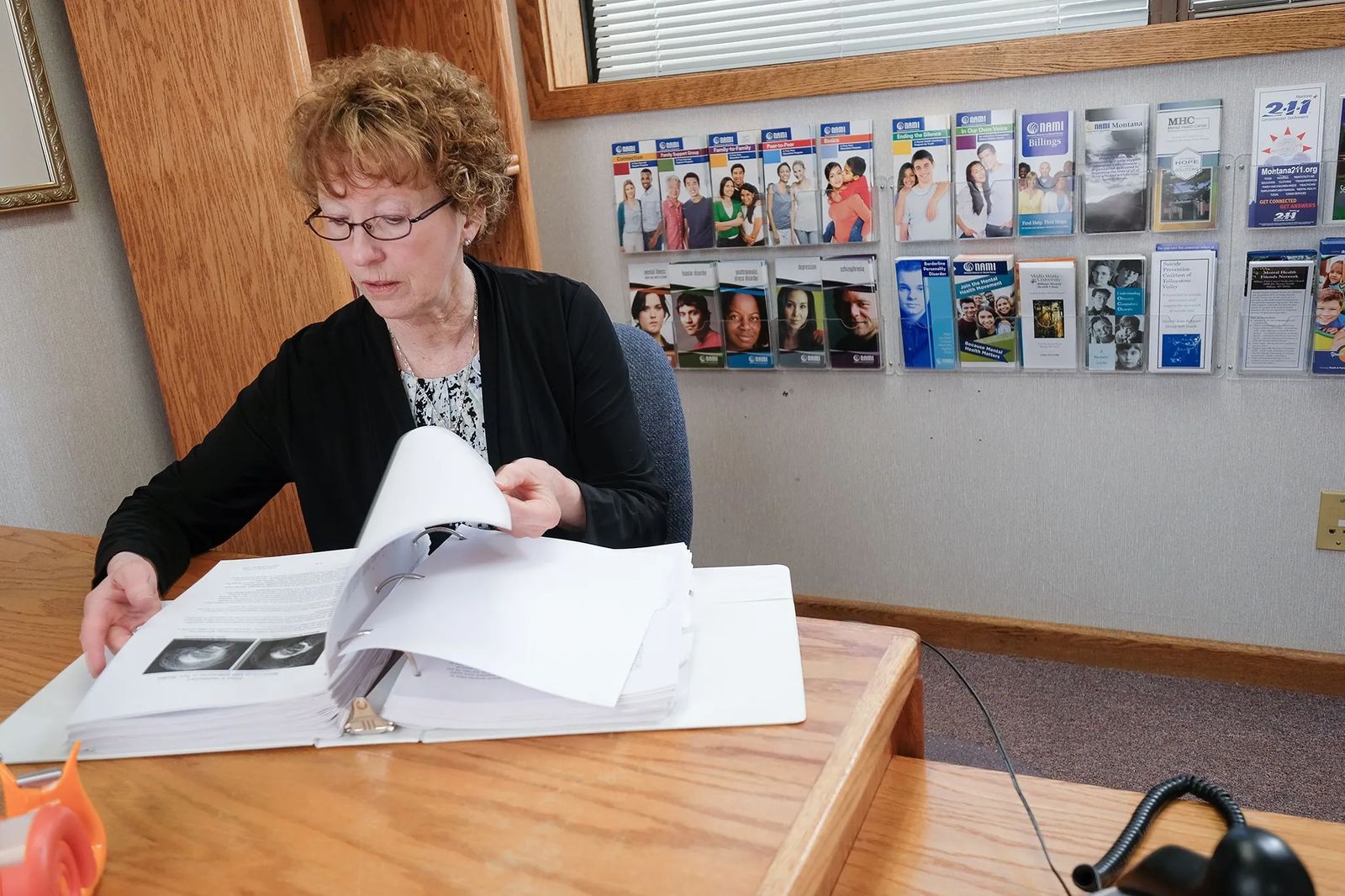 MEET DEE HOLLEY
Creating a safety net for families facing mental illness
In ancient Greece, a stigma was the mark stamped on people to designate their status as prisoners, says Dee Holley, one of the founders of the Billings affiliate of the National Alliance on Mental Illness (NAMI).
These days, that term is most often linked to people grappling with illnesses of the brain.
"Stigma is the reason why most of us are alone and don't talk about it," says Holley, who teaches NAMI classes for family members of people affected by mental illness.
The brain is the "most complex, highly evolved structure in the known universe and it is solely responsible for our humanity," she says.
When it is ill, everything about the person is affected – emotions, cognition, decision-making, relationships, physical health and even spirituality.
"When people experience these illnesses, what we would term 'normal' functions of personhood are damaged," she says. "The results are unusual behaviors and thoughts and uncontrolled moods — things our society has come to see as inappropriate or dangerous or, at the very least, unacceptable."
The resulting societal stigma and stereotyping "has created a modern-day leper," Holley says.
Her knowledge of the topic is more than academic. Holley, 77, a retired pharmacist who is married to retired pathologist Dr. Paul Holley, dealt with it starting in the early 1990s when a family member was diagnosed as bipolar.
Recounting that time, she talks about the pain of seeing a loved one battle deep depression, experience psychosis, endure numerous inpatient psychiatric treatments and despair at ever getting their life back.
It was a time when few resources were readily available and the challenges felt overwhelming.
"I couldn't Google symptoms to get information or find out where psychiatrists are in Billings," Holley recalls. "I had to look in the phone book."
When she and her husband finally did connect with a local psychiatrist, they asked if he knew of any support groups in town.
"He said, 'there aren't any,'" Holley says. "We felt like we were on Mars and had nobody to talk to."
Fortunately, the couple heard about NAMI, and in 1994 they attended the group's national convention. It allowed them to talk with people from around the country who shared similar experiences.
The proper medicine is crucial to treat mental illness, "but they best medication is hope," says Holley.
That led the Holleys, together with six others in Billings, to start a local affiliate in 1995. Dee Holley was the unpaid executive director of the nonprofit for eight years before the group managed to raise enough money – not easy to do – to hire two part-time employees who work in the group's downtown office.
Thanks to Holley's efforts, today the Billings affiliate of NAMI has grown to offer a variety of courses for people affected by the illnesses and their families. All of them are free and taught by trained volunteers. During an interview, Holley pulled out a thick binder she uses to teach the "Family to Family" class, a self-care course for family members.
"It's all evidence-based and that's important," she says. "If you're going to do something well you need to research it and ensure it's top quality."
Equally important are the support groups that let people come together in a safe place and talk.
"We're grateful for it," Holley says. "It's a godsend, for people to be able to open up, share about their journey and be accepted."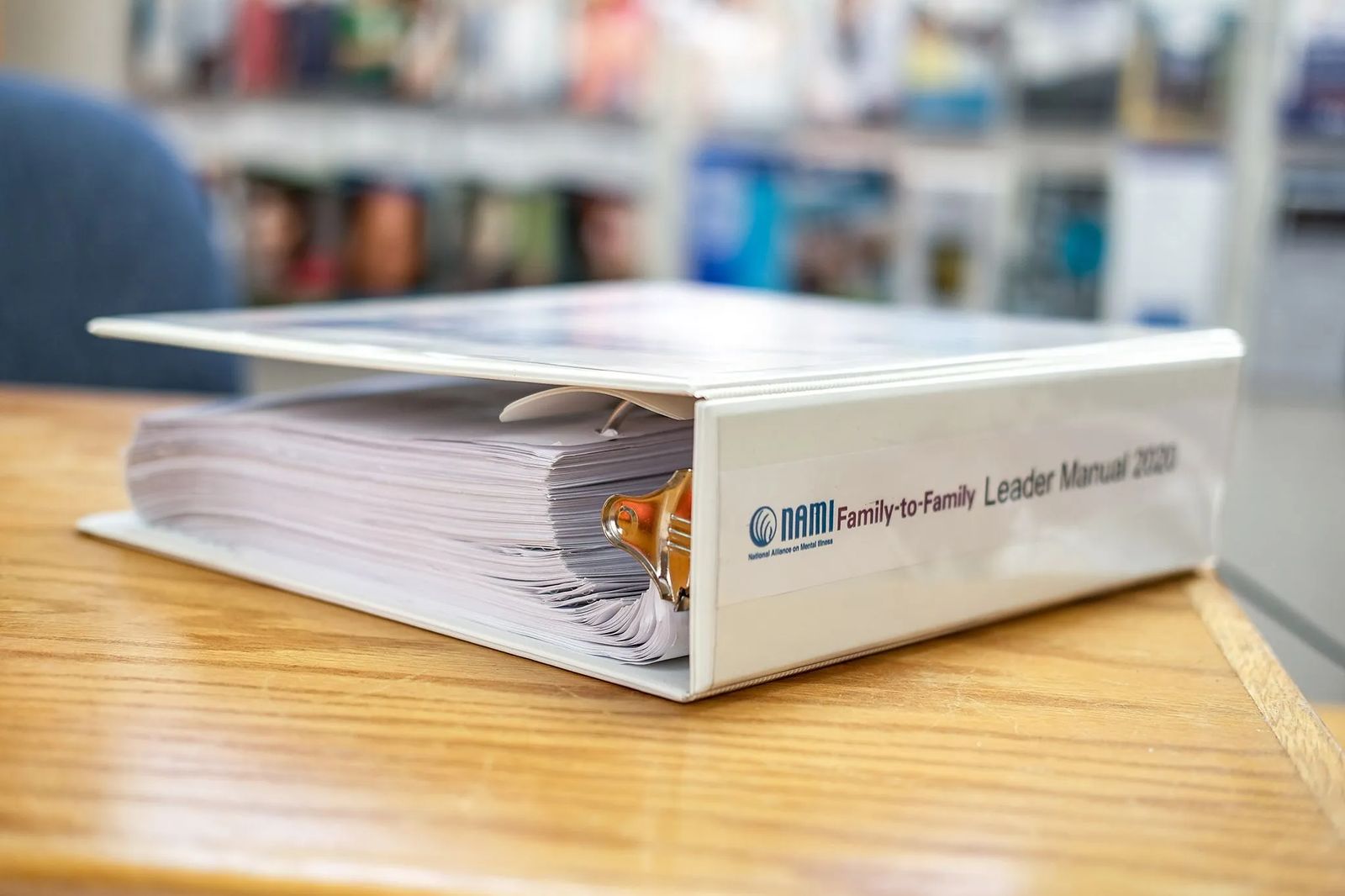 FOR MORE ON NAMI Billings and the classes it offers, visit namibillings.org or call the office Monday-Friday from 9 a.m. to 1 p.m. at 256-2001. The nonprofit normally offers classes and support groups at its office at 3333 Second Ave. N. but with the COVIC-19 pandemic, groups have shifted temporarily to an online format.