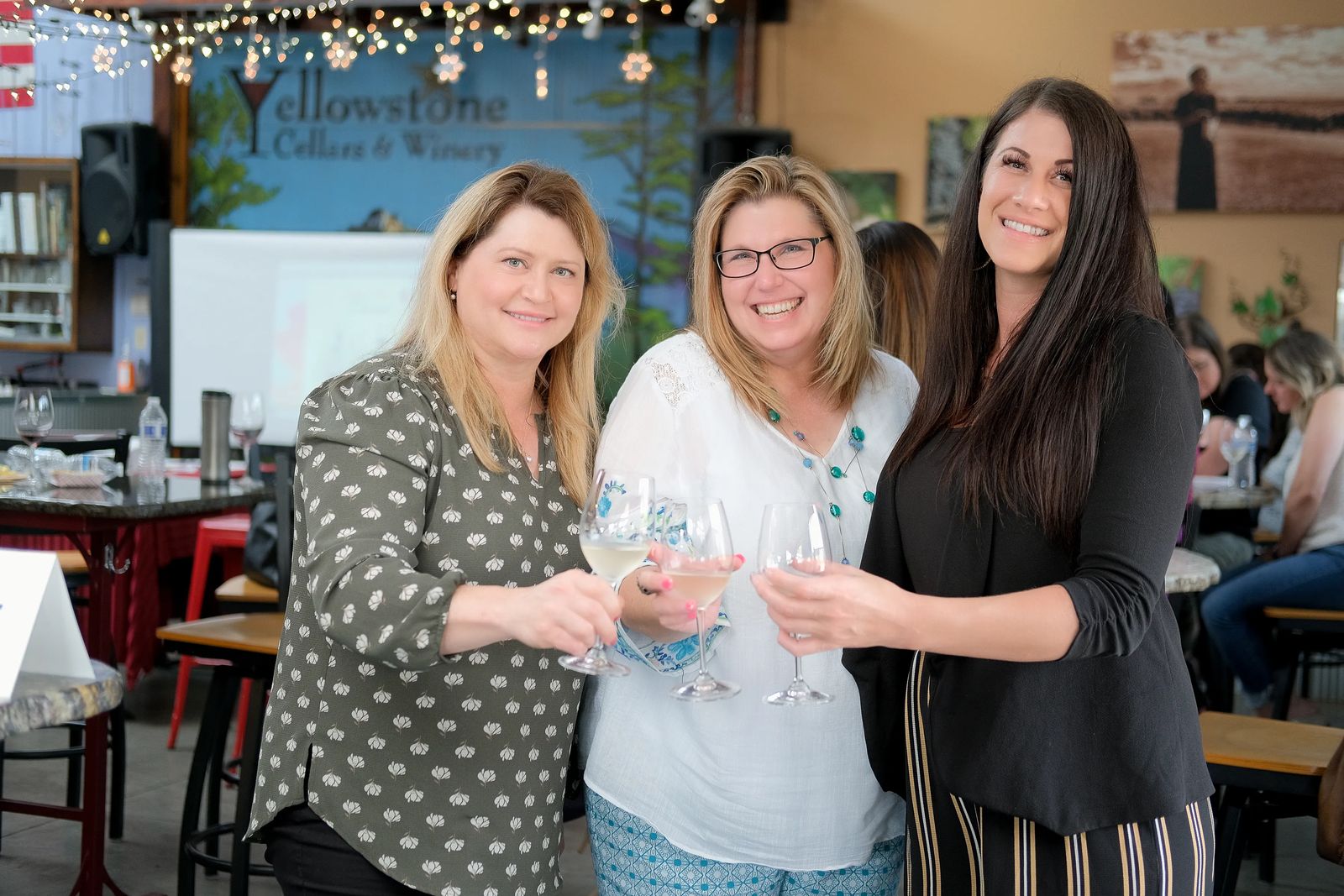 (L to R) Michelle Quals, Becky Bey & Erica Kimble
Empowering Women
Program hopes to raise & mentor women in leadership
On a Thursday afternoon, the Yellowstone Cellars winery is buzzing. Women fill nearly every table in the tasting room, holding up glasses before swirling, sniffing, sipping and savoring the varieties of red and white wine. They taste the tobacco flavors in one and the notes of cherry in another.
Developing wine tasting skills might be at the heart of this chat, but something much deeper bubbles to the surface.
The roughly 30 women in the room are a part of the Billings Chamber of Commerce's new women's leadership group known as Encore, which stands for encouragement, networking, consulting, opportunities, resources and empowerment. Each woman in attendance either owns a business, manages a team or a oversees program.
"It's meant to be special. To me, this is a special group of people and they deserve this," says Jennifer Reiser, the Chamber's director of operations. She's the mastermind behind the sessions and is writing each one as she goes based on the women's feedback. "They put their hearts and souls into everything they do and so if we can provide an opportunity to encourage, refresh and renew, how great is that?"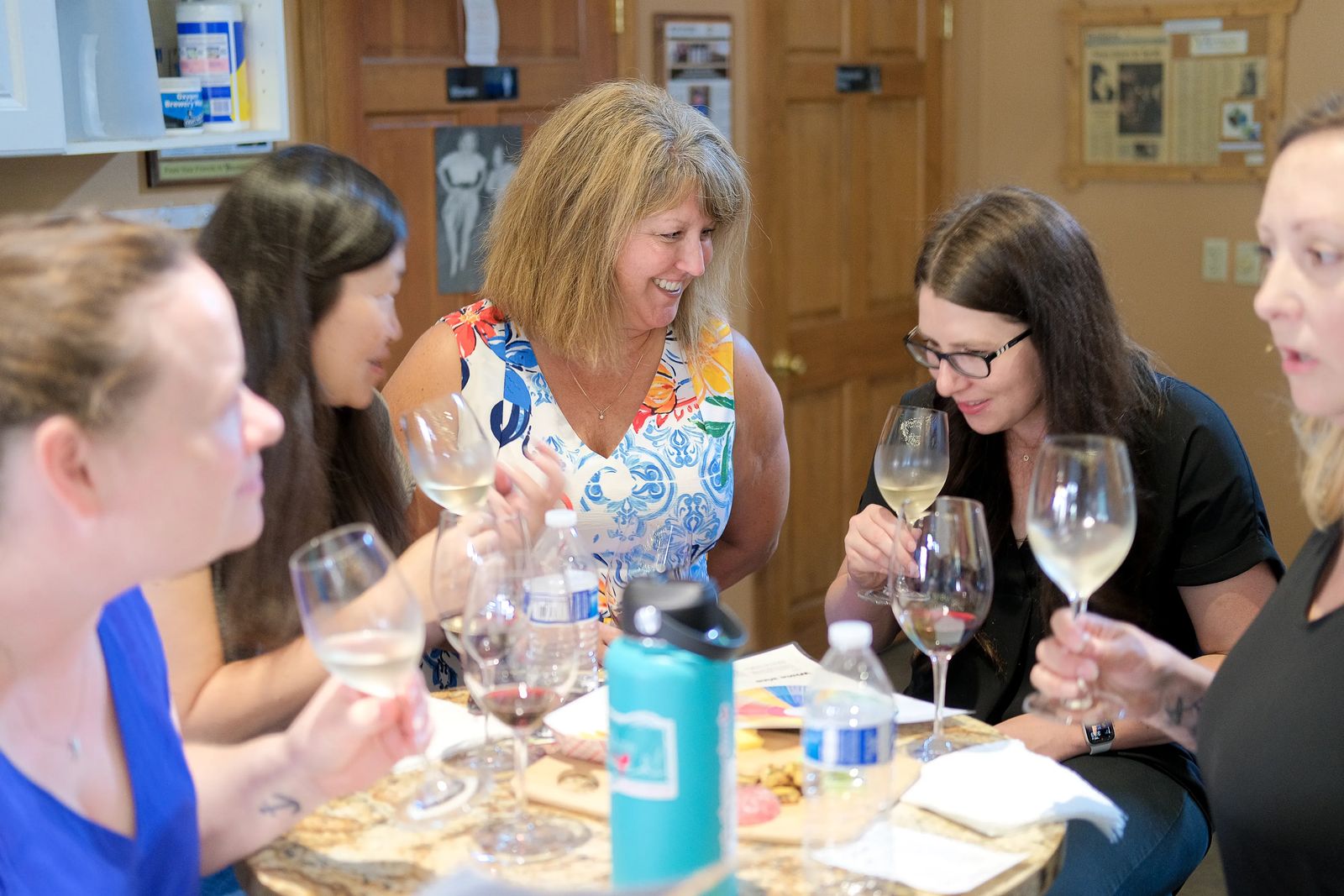 Before the group was formed, the Chamber surveyed its members, asking what kind of growth opportunities they wanted. "Highlighting and raising leadership in women was the number one by a long shot," Jennifer says. "We really didn't have anything that raises up and empowers women leaders and offers that mentorship opportunity."
"What we wanted was a group that was not just about networking, not about your business awareness, but really empowering and supporting women leaders in a way that wasn't judgmental, so that people felt like they could be vulnerable, honest and transparent about the challenges of being a woman — a lot of us — in a man's world," says Becky Bey, a government relations specialist who sat on the program's steering committee and is now a member.
The program began in January of 2020 but after just a few months in operation with 35 women in play, Covid forced the program to take on a different look, with Zoom meetings instead of in-person events. Thankfully, 2021 provided a reboot, allowing a new cohort of women to meet face to face, share stories, find commonalities and grow together.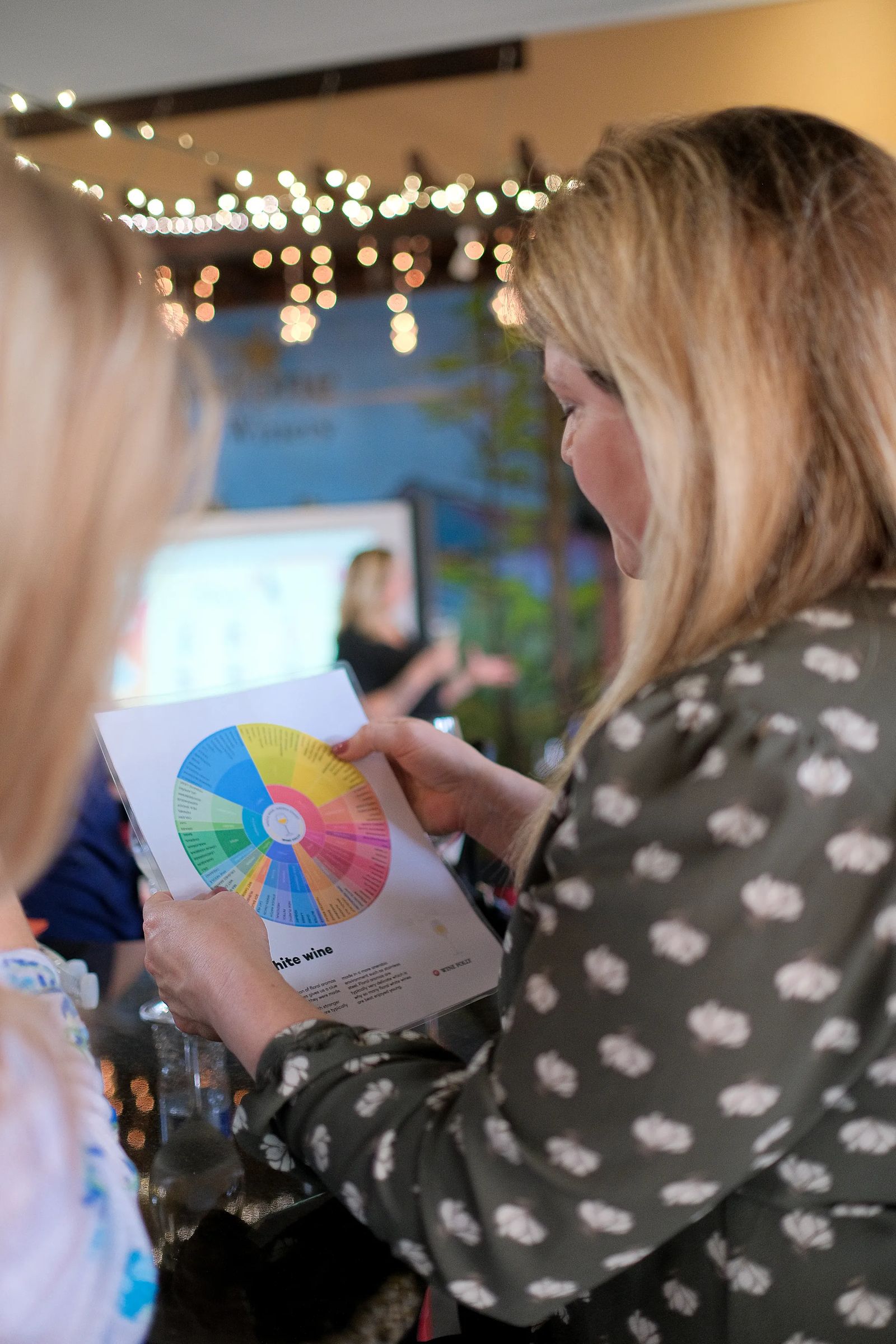 Michelle Qualls manages Tallman Dermatology & Medical Spa and has for over a decade. During the pandemic, she says, her professional life continued, even though it looked a bit different, but something was missing in her day-to-day life.
"I was craving interaction with people because we have been so socially isolated," she says, thankful for her Encore experiences. "When you get back with women in this environment, you really gain from their experiences and grow." She adds, "It's a level of trust and camaraderie that I have really grown to enjoy."
At a table just a stone's throw away, Erica Kimble is visiting with women who are in a whole host of industries. She might be in the hospitality industry as the general manager of the Hilton Garden Inn, but she takes this time to visit with those in banking, consulting, insurance, media and nonprofit work, knowing that each woman she chats with brings a different professional perspective to the table.
"Coming in, I have so much I have learned from other people, finding out my past and my experience that made me who I am, others have been down the same road. I am not the only one who has dealt with the things I have dealt with," she says.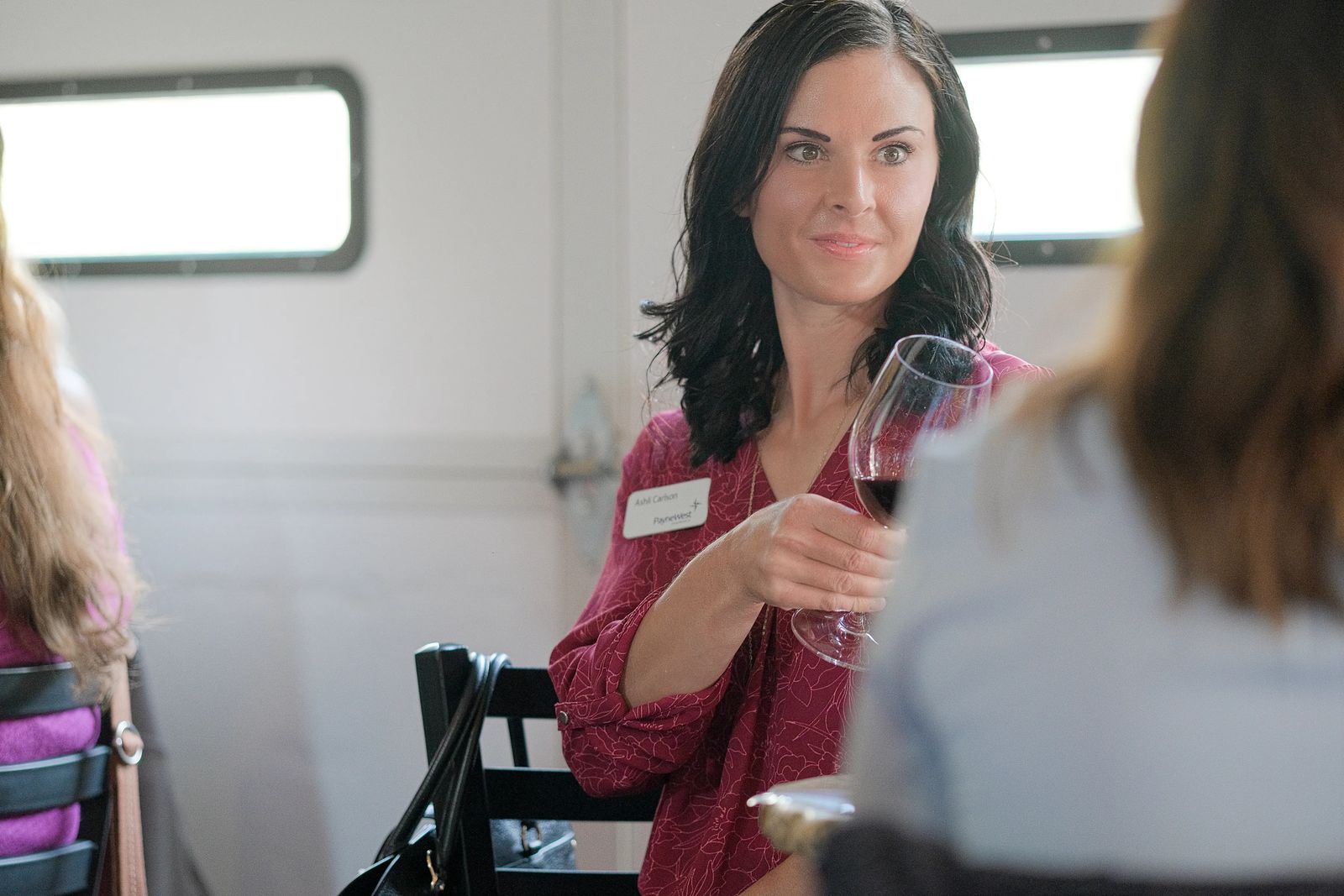 After meeting Kim Lewis from United Way, for instance, she's helped host events for the nonprofit at her hotel. With each Encore meet-up, she sees something deeper than just professional growth. "I am looking at people who I have known in the Billings community for years that I am building friendships with that weren't there before," Erica says. "They are people that I can rely on and lean on. I think we are going to have lifelong friendships through this."
The 2021 program launched in January. Since then, this group has not only sipped wine together, they've been axe throwing, took a historical walk around Billings, shared in a high-energy dance exercise class, and also delved into serious topics like diversity and inclusion in the workplace.
"I wanted to offer opportunities for female leaders to explore new things, try things they haven't before in a safe and comfortable space with their peers," says Jennifer. "Maybe you haven't been canoeing since you were 10 and it scared the crap out of you, but with a group of supportive people, perhaps you would try it again?" She says the program succeeds when women agree to get out of their comfort zones. "What do you want to learn about, just what you already know? Or do you want to push yourself a little bit?"
As the 2021 class comes to a close in November, both Becky and Jennifer are looking forward to the incoming class with new experiences, new mentorship opportunities and new ways to empower and lift up women.
"I know if we make a leader better, their team benefits, their community benefits, everyone benefits," Jennifer says.
"I think there is real power in groups of women," Becky says, adding that you are never too old to learn and grow from someone else. "When you stop growing, you die."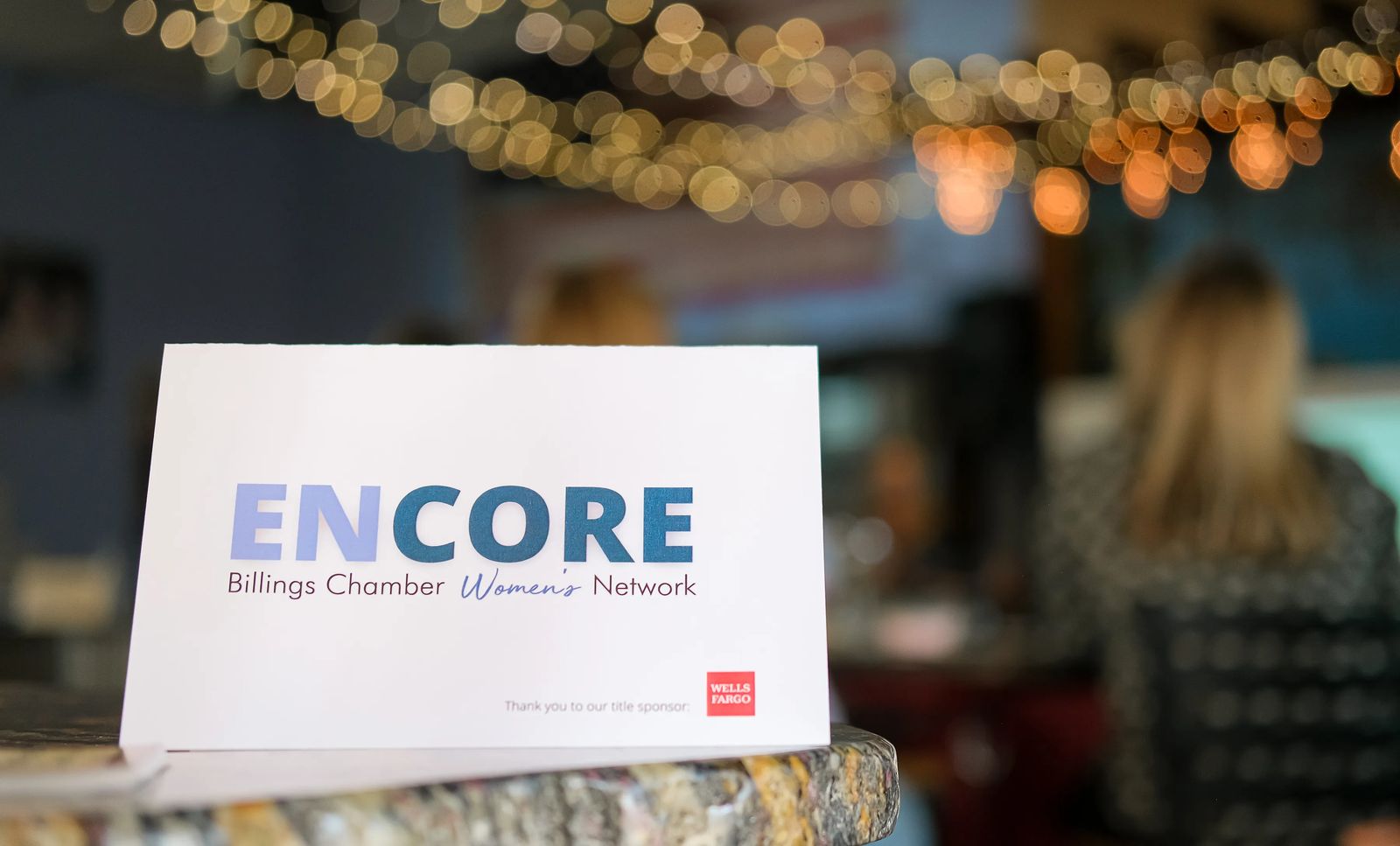 ENCORE
How to apply for the 2022 season
Encore is a women's leadership group that meets over 11 months from January through November. Sessions are typically held the fourth Thursday of each month from 2 to 6 p.m. The ideal candidate is willing to leave her comfort zone with the intent to learn more and help others tackle challenges in the workplace and life. To learn more, visit billingschamber.com/womens-network