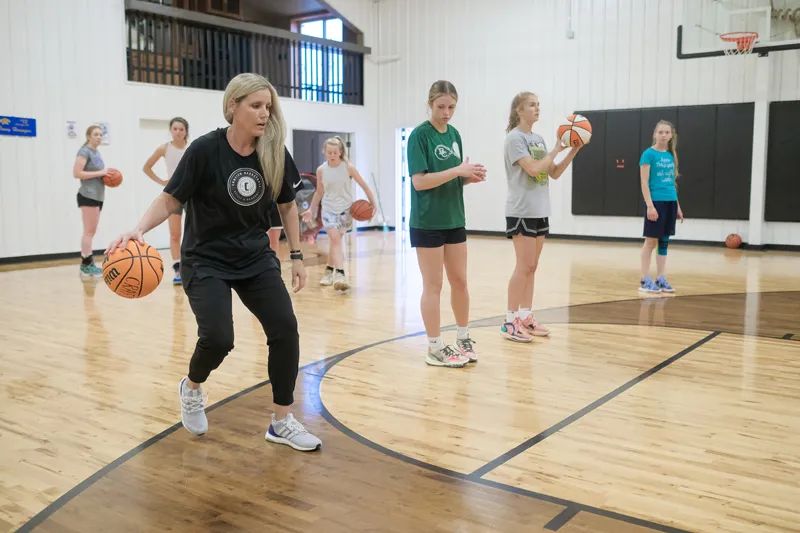 On Her Game
Jenny Heringer passes on her love of Basketball to a new generation of athletes
When it comes to women's basketball in Montana, Jenny Heringer is a household name. She's a fierce competitor who played for Billings Central Catholic High and Montana State University. She also helped coach at Central and MSU-Billings. Now, Jenny's having a ball passing on her love for the game to a new generation of athletes.
"I love basketball and I love the opportunity to get to know players on a personal level and then help them individually figure out what they want and how to get it," Jenny says.
In 2018, Jenny started Crafted Basketball Skills and Academy to help girls and boys of all ages improve their game. Her coaching business started as a hobby, but quickly took off. She now works with anywhere from 60 to 100 young athletes a week. Whether she's coaching beginning players or college athletes, Jenny focuses on fundamentals.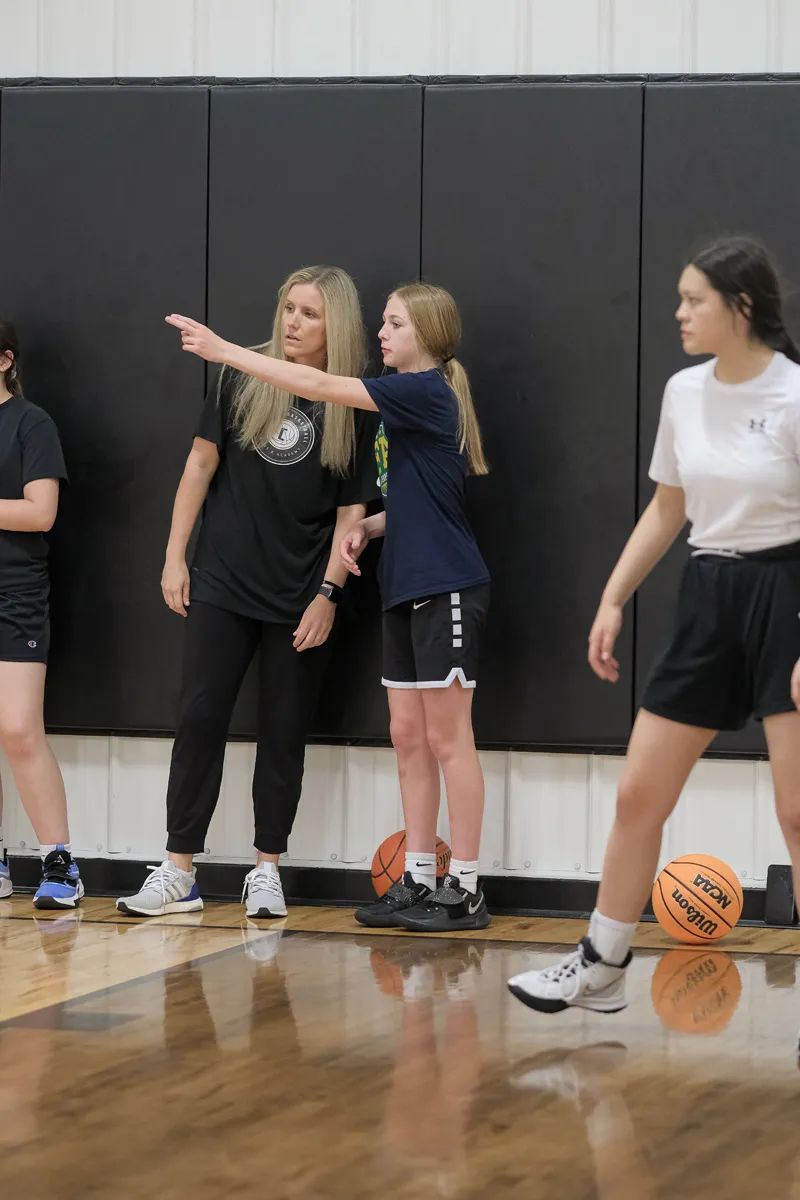 "Details matter," Jenny says. "I always instill that in players, whether it's in basketball or in life. You have to be prepared. I tell them in here, I'm going to push you really hard, but when I come to your games, I'm going to be your biggest fan," Jenny says.
Jenny helps players set individual goals and a game plan to attain them.
"I sometimes feel I'm a confidence coach," she says. "A lot of times they come to me and maybe they're down a little bit, and I have to try to figure out their personality and what motivates them. Hopefully, they leave with a ton of confidence, ready to go do whatever they're going to do, whether it's playing basketball or going to college and being a great student."
Ben Steele Middle School student Kamryn Reinke has trained with Jenny since second grade.
"My favorite part is even if you think you had an amazing practice, there's always something she has for you to work on and improve on," Kamryn says.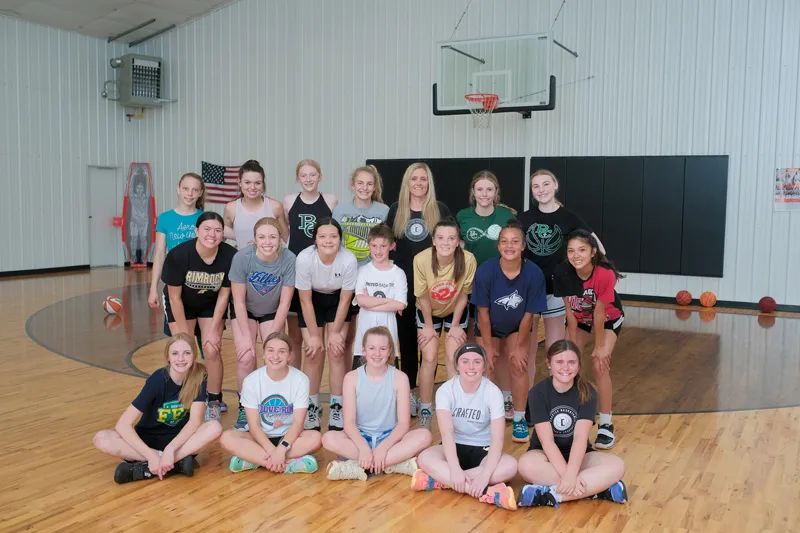 Jenny's young players respect her because she knows first-hand the ups and downs of the game. When she was a freshman at Billings Central, she was sidelined by a torn ACL. But over the next three years, she scored more than 1,000 points for the Rams, and set records for blocks, rebounds, assists, steals and single-game scoring. She earned a scholarship to play for the Lady Cats at MSU, where she was a Big Sky Conference All Conference player. She also played a season at MSU Billings.
"Basketball has taught me so much," Jenny says. "It has pushed me in ways I never thought I'd get pushed. It's given me the highest of highs and some of the lowest of lows. It's taught me how to deal with those. Fighting through injuries, fighting through disappointments."
After graduating from MSU, Jenny served as varsity assistant coach at Billings Central, helping lead the team to a state championship in 2011-2012. She then served as assistant women's basketball coach at MSU Billings for five years, and in 2018 she helped the Lady Yellowjackets make it to the Elite Eight in the NCAA Division II tournament.
For Heringer, coaching is a family affair. Her dad, Bucky Heringer, and her 8-year-old nephew, Porter, assist her at a private gym on the West End of Billings. Bucky coached the Billings Central girls' team while Jenny and her sister played there.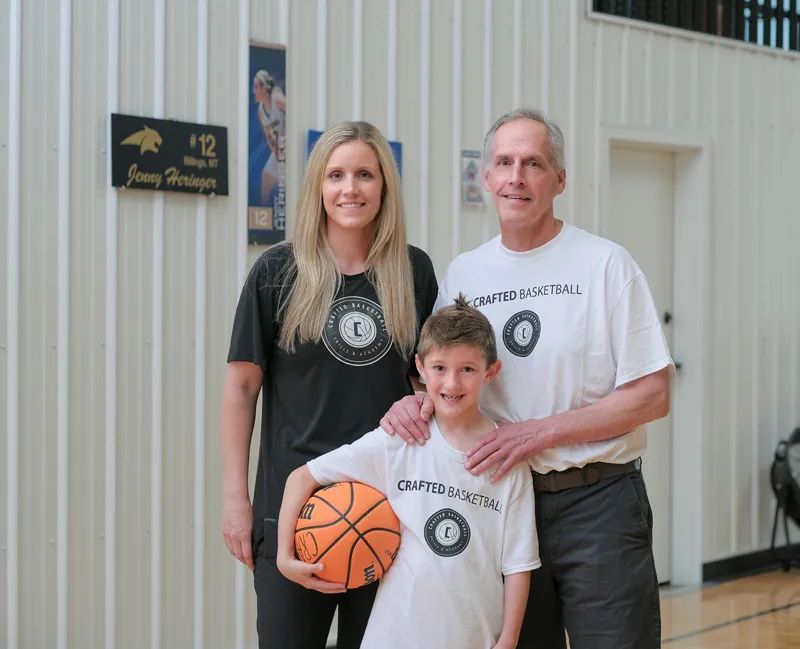 "He calls himself the third assistant, and always says, 'I'm just here to help out.' But he's a huge part of helping and always minimizes his role," Jenny says. "It's been so fun to work with him and my nephew. I get to coach basketball and hang out with my family."
"I'm really very proud of her turning her hobby into a business," Bucky says. "She just loves the kids and does such a great job. She always says, 'I learned all of this stuff from you, dad,' and I'm like, 'I'm learning so much more from you right now than I ever knew about basketball.'"
Jenny was just a kindergartner when she started playing basketball, and Bucky knew early on she had a talent for the game.
"At the time, I was helping coach a third and fourth grade team for the Y," he says. "When she was 5 years old she was going over and playing with them. She also played on a boys' team through eighth grade, and did really, really well."
"I wasn't as fast or as tall or as quick or athletic as those guys," Jenny says. "So I had to outsmart them."
Now that she's a coach, Jenny loves teaching athletes to play smart.
Shelley Erickson's daughter Isabelle trained with Jenny before heading to Carroll College to play for the Fighting Saints. Shelley's two younger sons currently train with Jenny.
"I've watched her be so instrumental in my kids' development," Shelley says. "She's just a positive influence on them. Any time you can have a positive influence like that in basketball and outside of the game, I think that's huge."
"She was always looking for new ways to improve me," Isabelle says. "She improved my confidence. She's really good at guard work, so we did a lot of unique things I hadn't seen with other coaches. She opened my eyes to things I didn't know I was capable of doing."
Billings Central student Sammie Day says she loves training at Crafted Basketball.
"It's definitely just a big family," Sammie says. "We all work hard every day, and Jenny and Bucky both push me to be the best I can be in and out of basketball."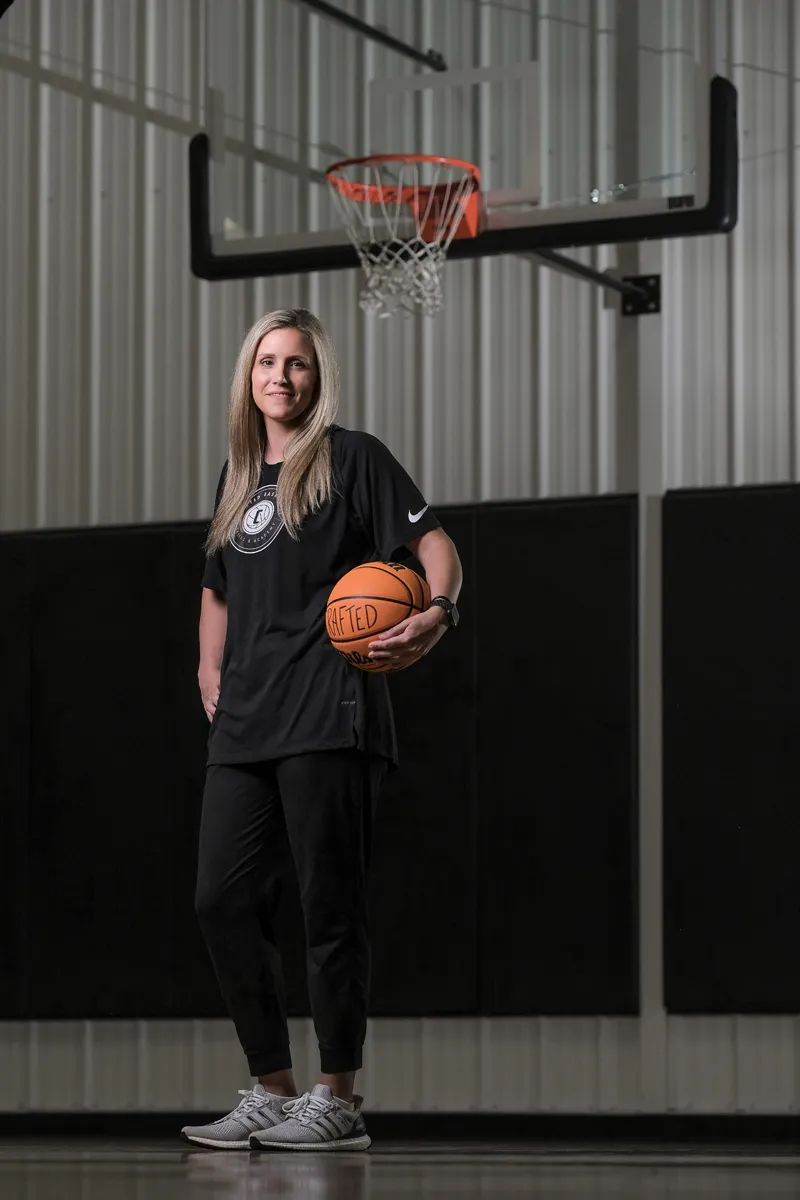 While Jenny has retired from playing basketball competitively, she's still a student of the game. NBA Skills Trainer Drew Hanlen is a mentor and is helping her build her business. She says she made some mistakes when she started Crafted Basketball, but she's learning and her business is growing. She's excited about the future of basketball in Montana and says Billings can look forward to watching a lot of great young talent. For Jenny, seeing players succeed is a sweet reward.
"I'm so excited when that lightbulb goes on for them and they take off," Jenny says. "Then it's all them. I give them the tools and they've got to go do it."
TO LEARN MORE about Crafted Basketball, visit craftedbasketball.com