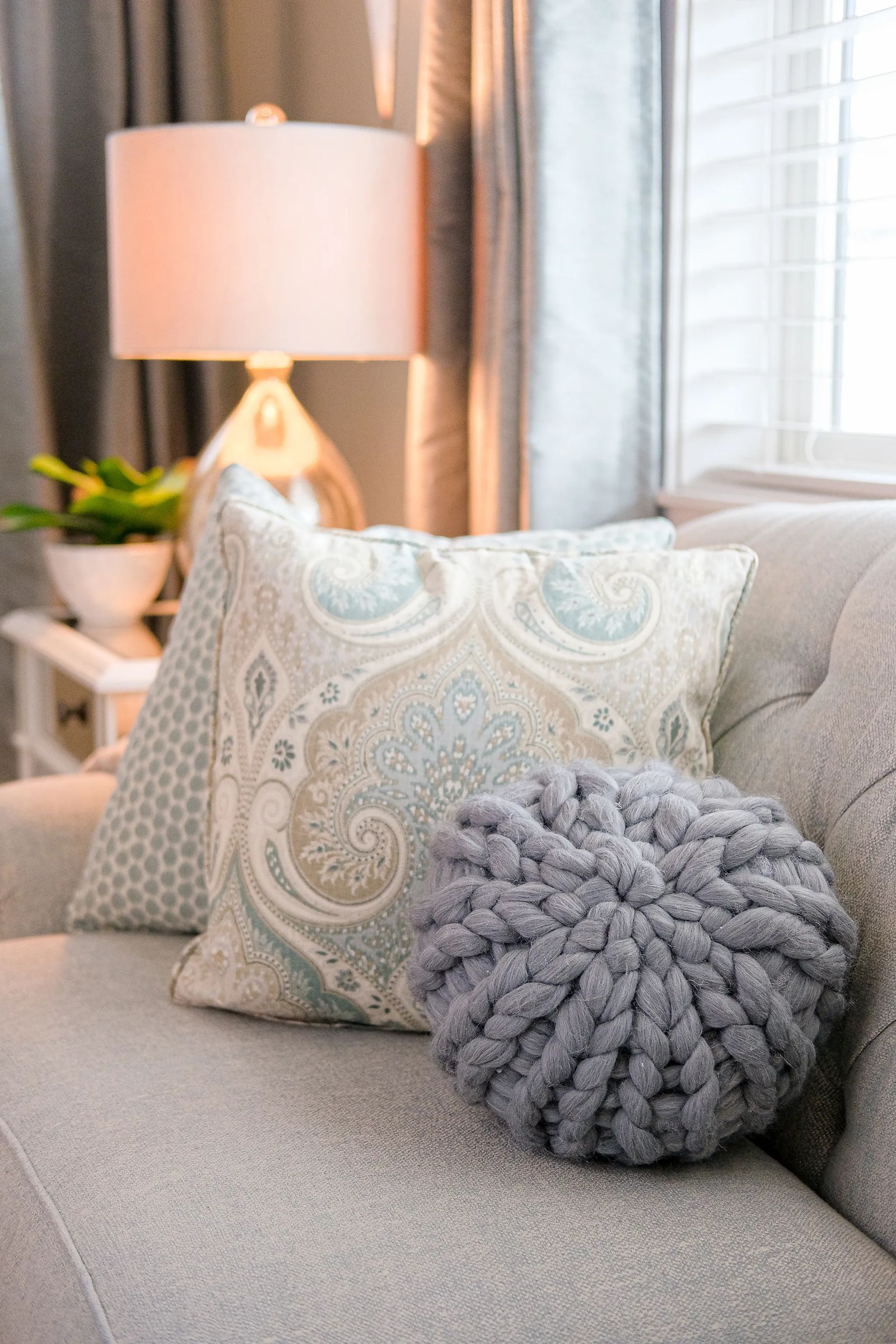 Pillow Talk
Accent your couch with this trendy knit pouf

Looking for a fluffy and fun way to add a little pizazz to your couch? Try a yarn pouf. What's a yarn pouf, you ask? It's a soft decorative and round pillow, typically made using bulky yarn. These on-trend pillows are typically crafted from 100 percent Merino wool, which can drive the cost of the pouf way up. I found this exact style and size pouf being sold on Etsy using Merino wool for $63 per pillow. Thanks to acrylic yarn and a coupon from our local craft store, we found a way to bring this trend to life in an affordable way. Our project cost roughly $11. The best thing about these poufs is the fact that you only need a handful of items to make this project.
WHAT YOU WILL NEED:
YarnBee Showstopper acrylic wool blend yarn, $6.99 with a coupon from Hobby Lobby
Fiberfill stuffing, $4 for a large bag
Scissors
Your fingers!
THE CREATIVE STEPS
First, make a simple slip knot leaving a 15-inch tail.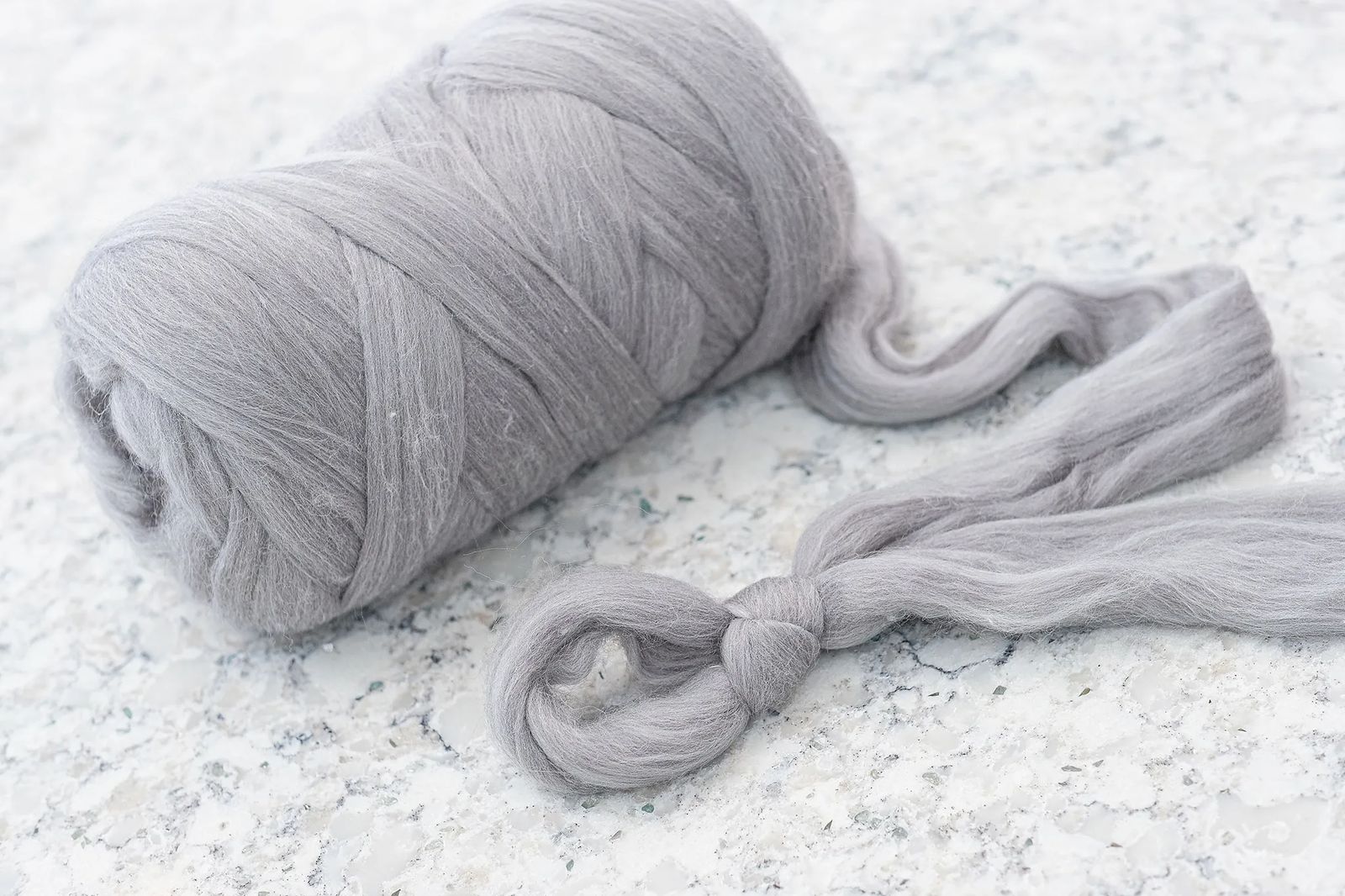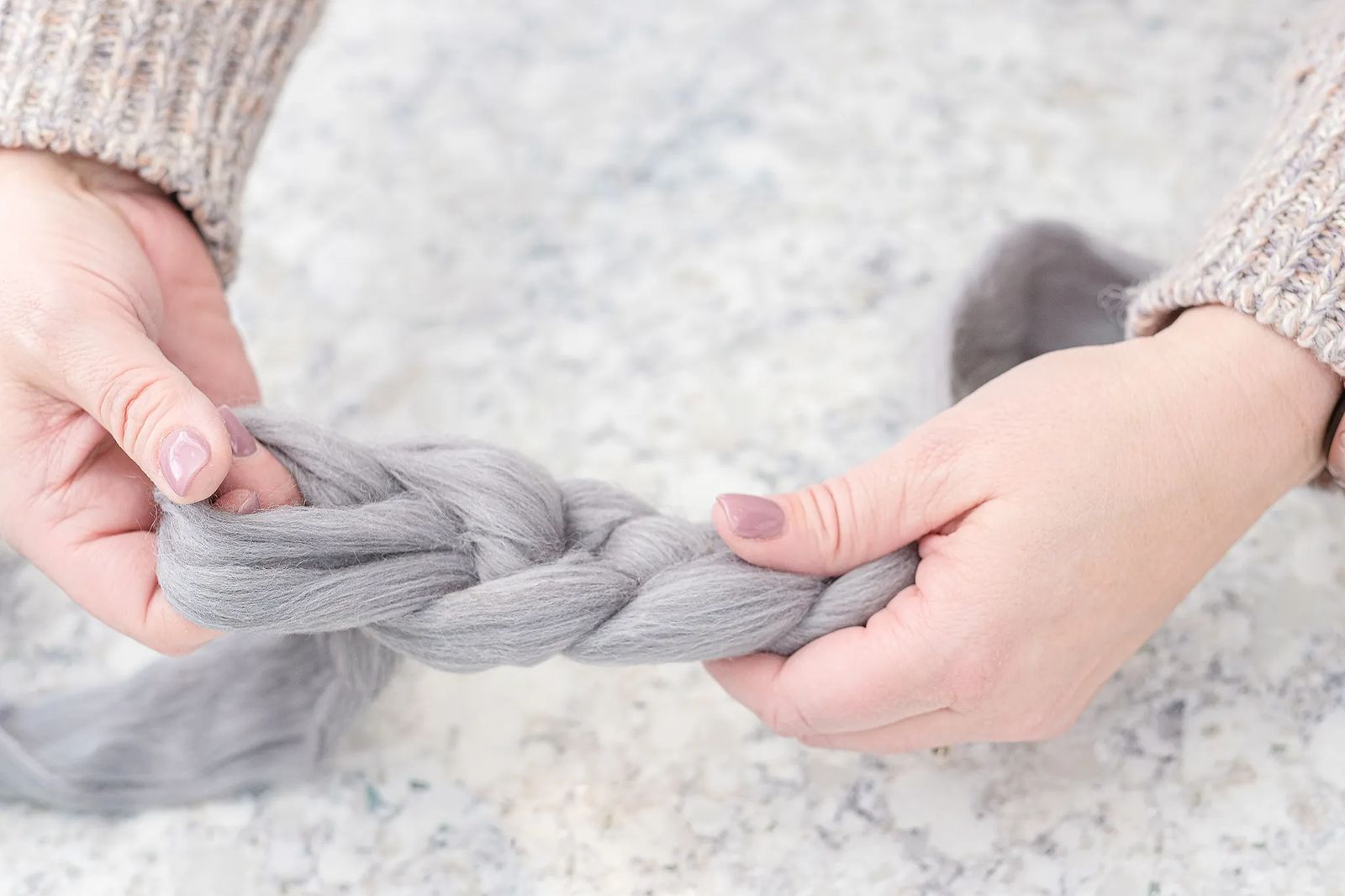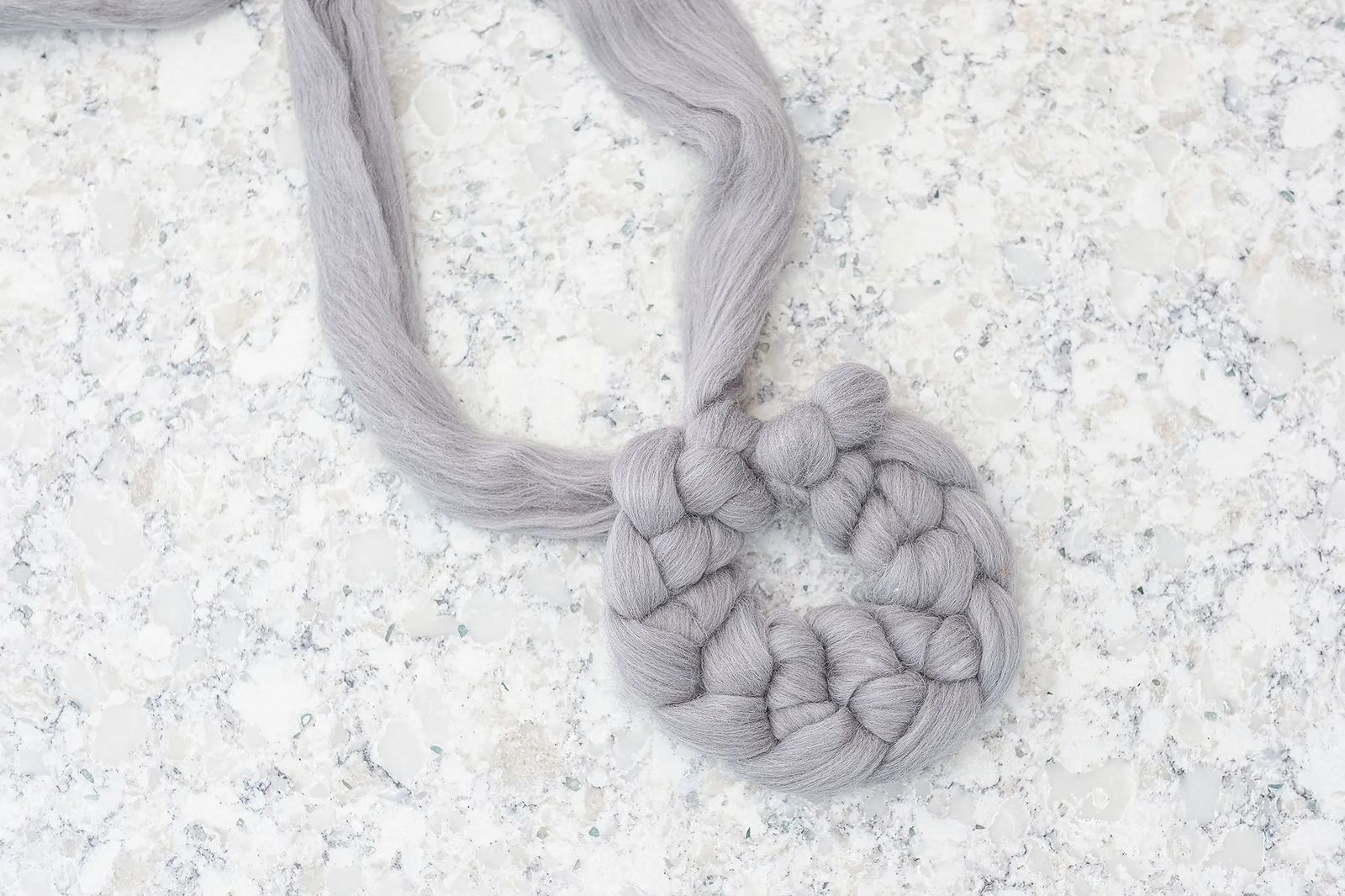 Start the second row by pulling a loop through the first loop on your initial chain with your working yarn. If you know how to knit or crochet, this should be super easy for you. Continue doing this all the way around the circle, finishing with 10 new loops. Keep going around the pouf, always working with 10 loops. It's important to keep the tension of the loops consistent.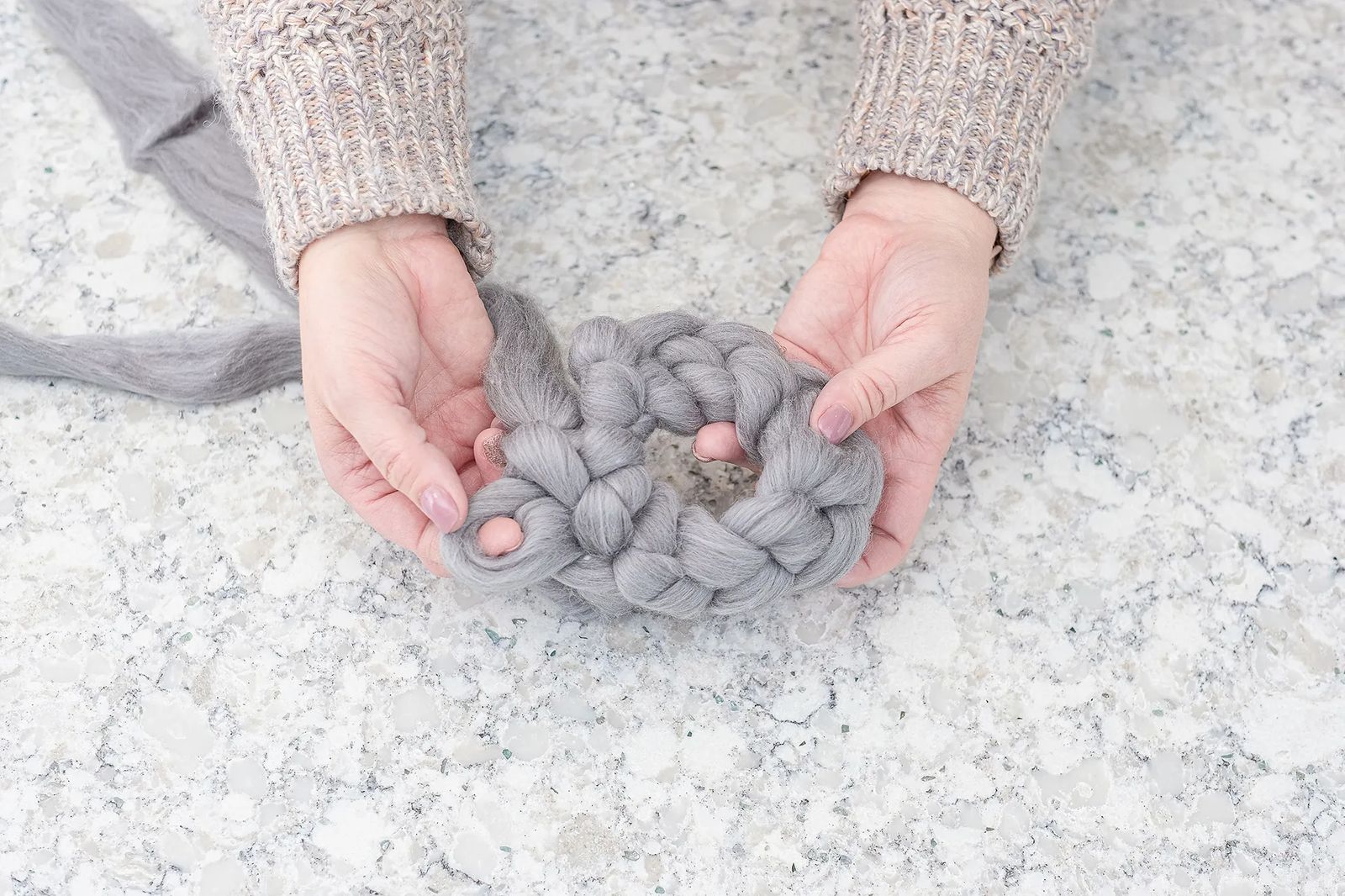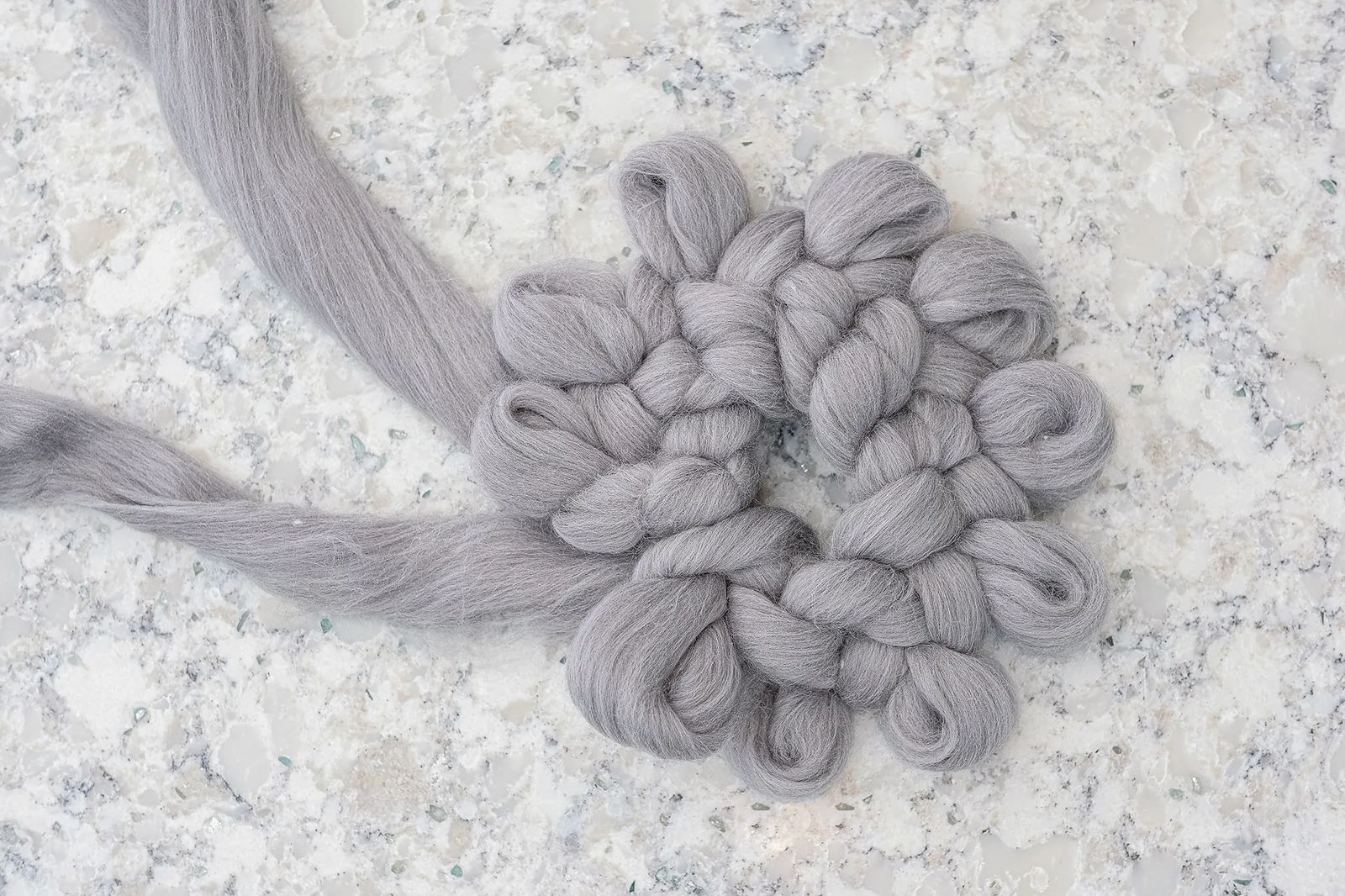 Now that you have that first row done, it should be easy to see how you will continue looping your working yarn until you have enough rows to complete your pillow. This pillow will be small in size, the perfect accent. But if you want a larger pouf, start with 20 loops on your chain.  Keep making loops until about row 6. On this row, fold the pouf in half lengthwise so that you can keep looping the yarn and spinning your pillow as you go. This step is really important since it keeps the stitches uniform.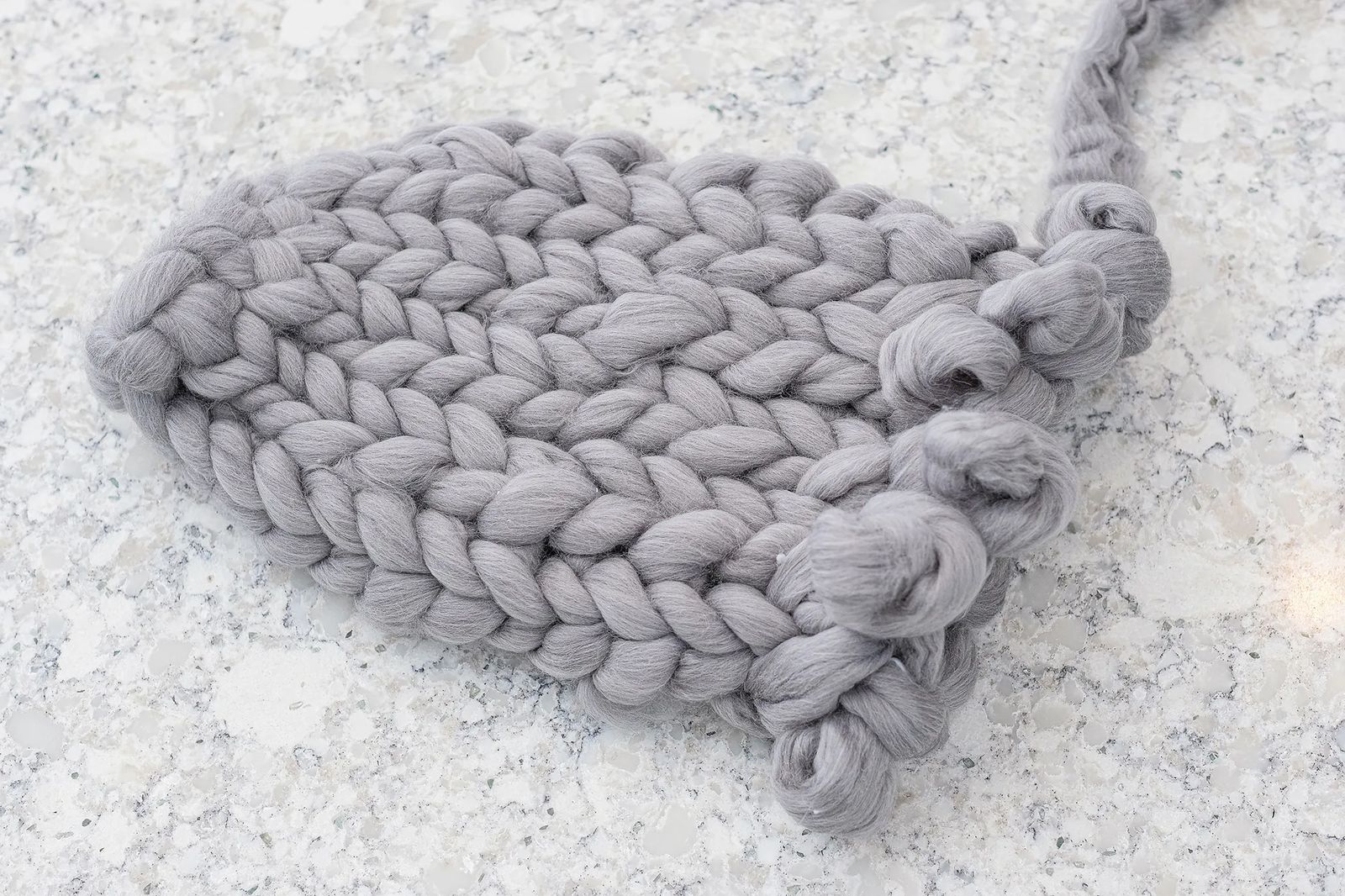 Once you have about 12 to 14 rows (or about 15 to 20 inches of yarn left), it's time to stuff your pillow. While we purchased fiberfill, you can repurpose the stuffing from an old pillow as well. How much fiberfill you use will depend on the shape of your pouf. Mine is a little less packed because I wanted my pouf to sit on my couch more like a round pillow instead of a ball.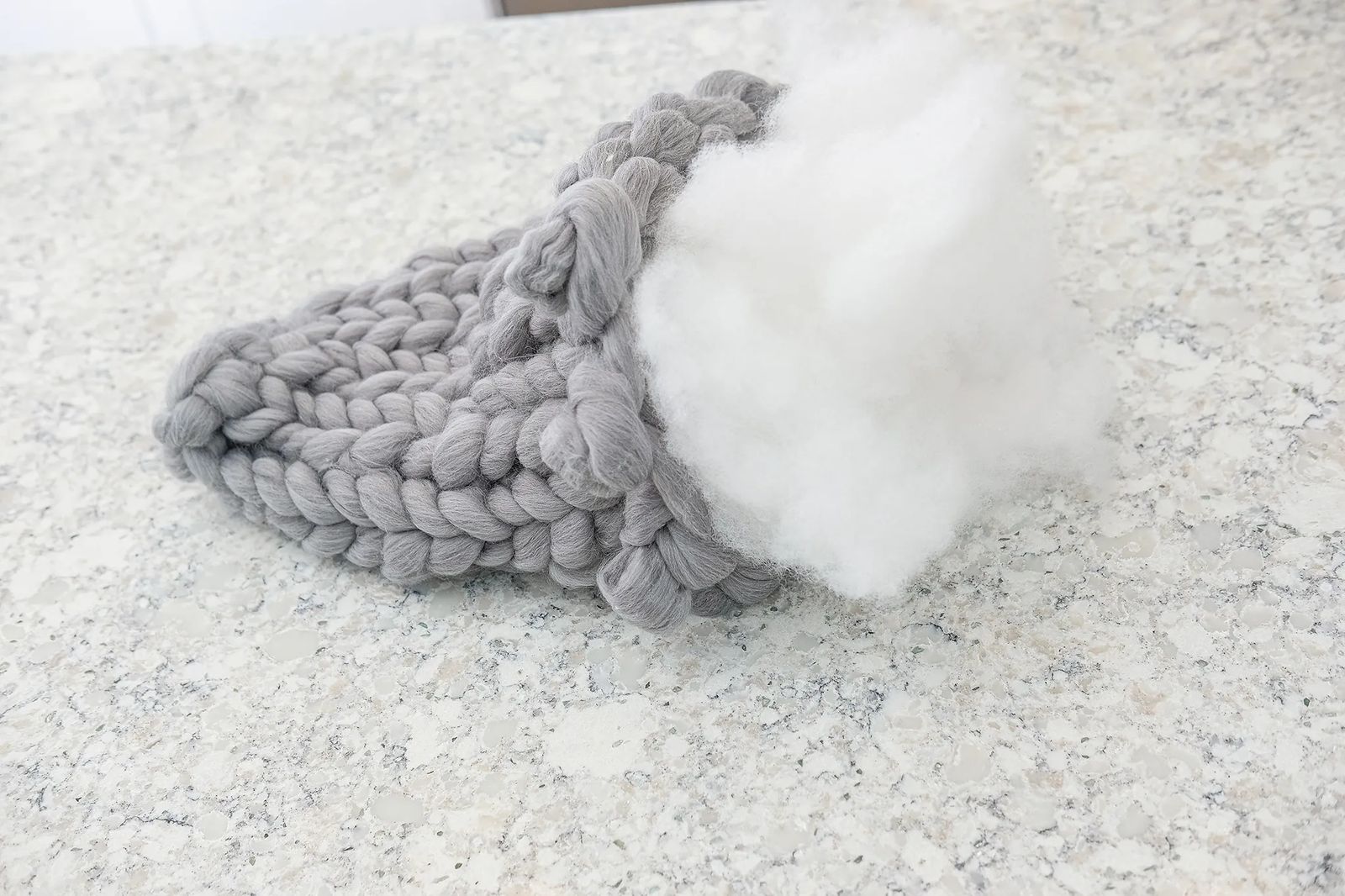 To tie off, weave the tail inward through the loops on the top and pull to tighten. Tie the end in a knot and stuff the end of the yarn through the top and into the center of the pillow. Now flip to the bottom where you left the tail. Weave the tail inward toward the center through your very first loops all the way around the circle. Pull to tighten, tie off and stuff remaining tail inside the pouf. Fluff the pillow to shape it however you like. Ta-da! Boutique-quality pouf.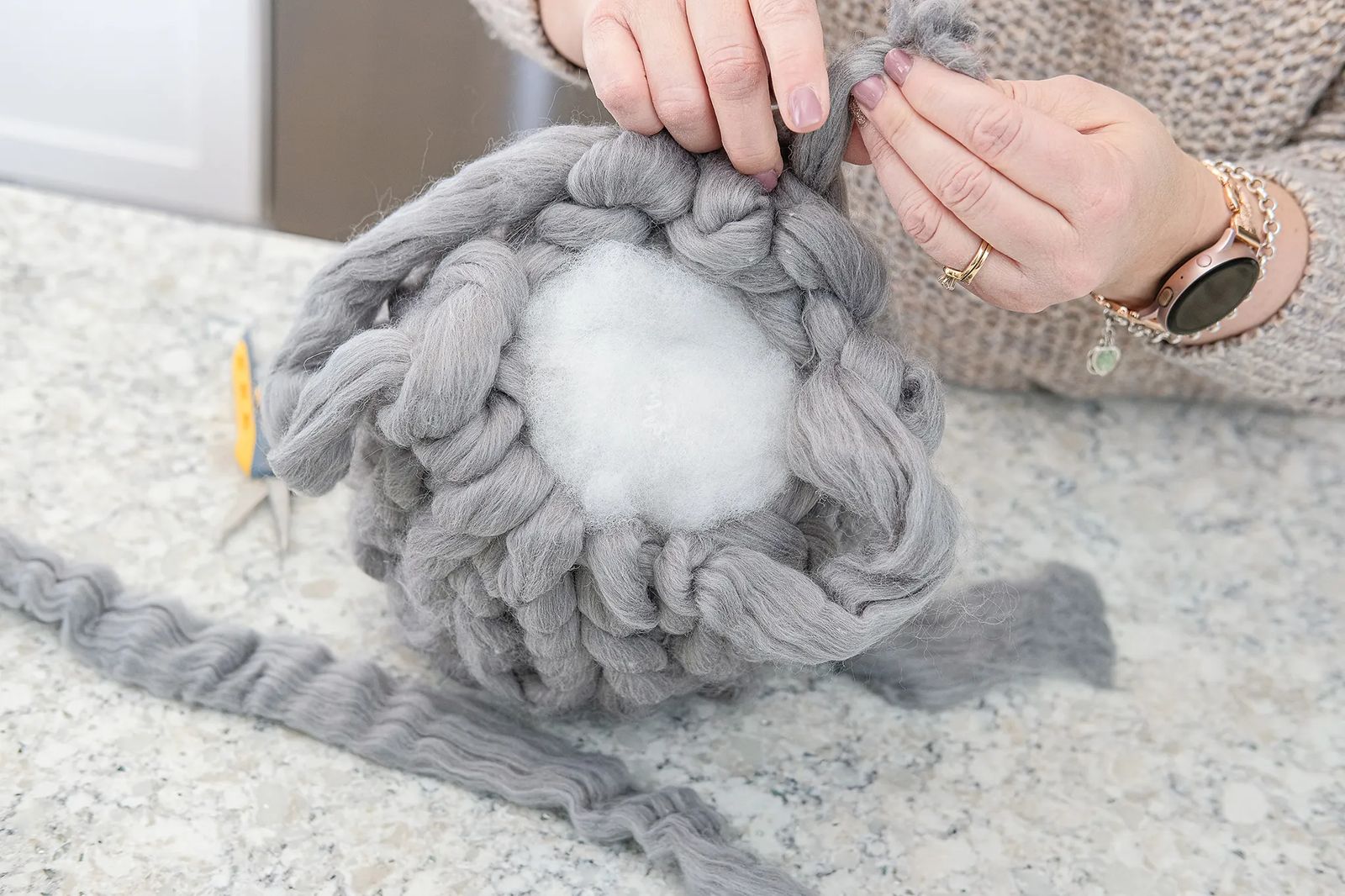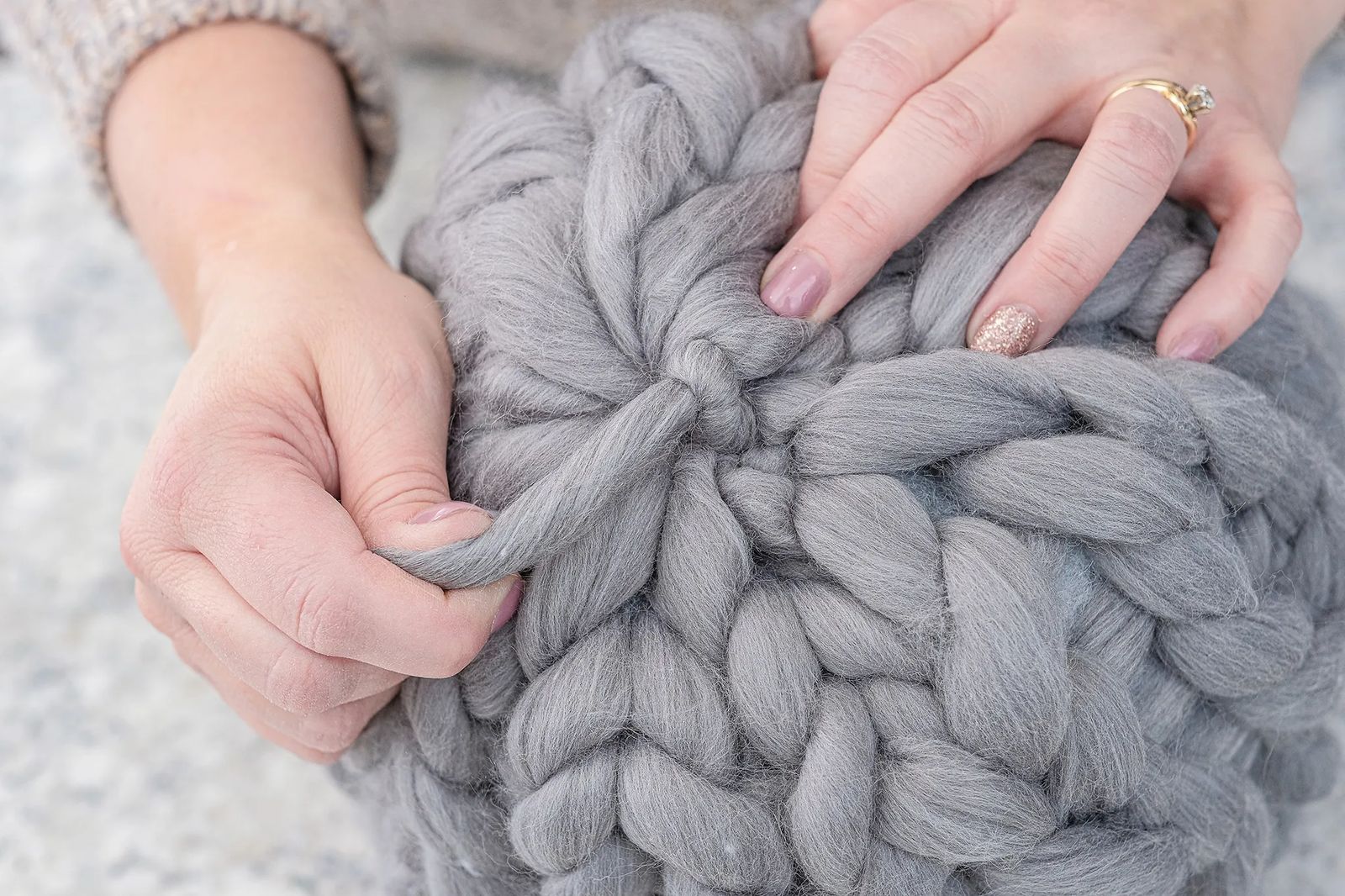 I'll admit, this may take you a few tries to get the hang of it. You might find your tension isn't quite right or you might skip a loop by accident or drop one as well. Don't worry! This yarn is very forgiving and easy to work with. In the end, with a little practice along the way, you'll have a fun and unique DIY that will look exactly like its spendy Merino sister.
NEED A VISUAL LESSON? WATCH OUR STEP BY STEP TUTORIAL!