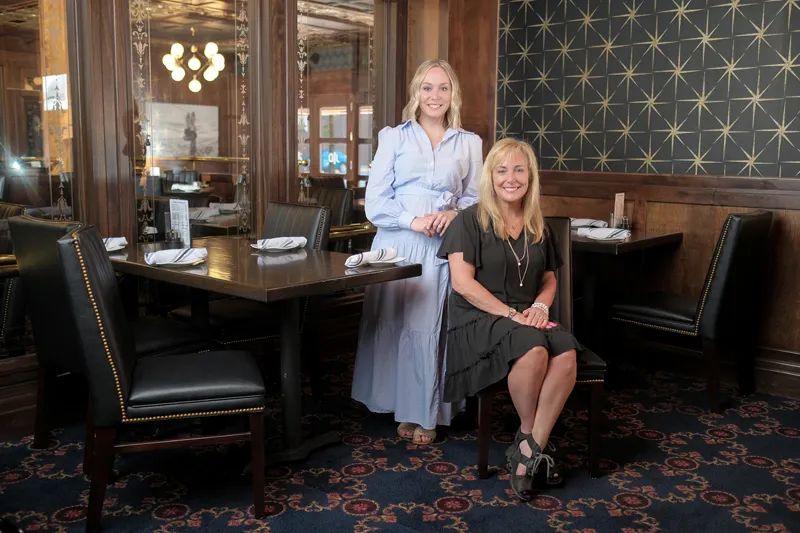 Polishing a Billings Gem
Jake's Downtown gets a host of new touches thanks to a mom & daughter duo
When it comes to tried and true downtown Billings institutions, more than a few landmarks come to mind, but Jake's Downtown, with its consistently good food and great service, has been a beloved favorite for decades. Like the song from the sitcom "Cheers," Jake's Downtown has that "Where everybody knows your name, and they're always glad you came" feel. So, when it was time for an update to the restaurant's interior, Jake's Downtown owner Kathy Bolin was understandably cautious.
"I didn't want to change it so that it didn't feel like Jake's anymore," Kathy says. "I wanted it to still feel comfortable but classier."
She knows Jake's better than anyone. She's been working there for almost 35 years. Kathy started at Jake's fresh out of college in 1988 as a hostess. She worked nearly every possible position in the restaurant over the years and then purchased it in 2006.
Alex Andren is Kathy's daughter. She started at Jake's Downtown in 2007, when she was in middle school. She worked as a hostess that first summer and earned enough money for a school trip to Washington, D.C. She's worked in some capacity for the restaurant ever since – except for her college years at Montana State University in Bozeman. She's now the operations manager.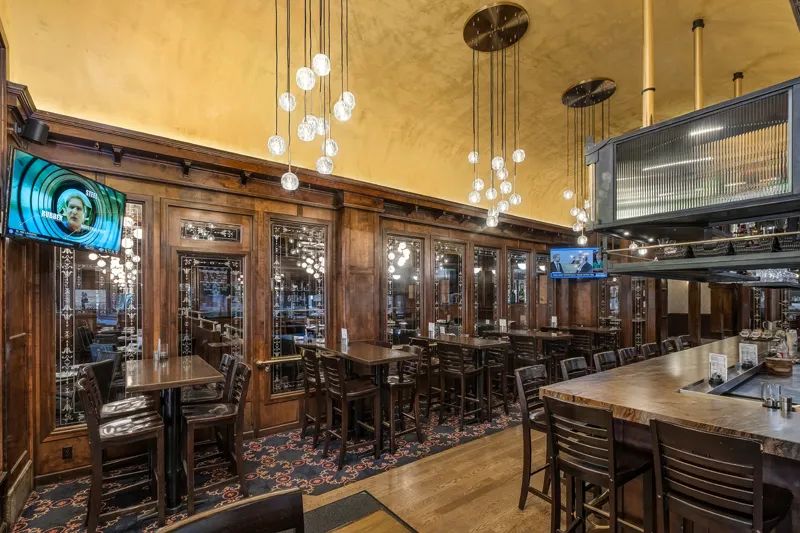 The idea of a renovation had been on Kathy and Alex's minds for several years.
"It was a long time coming," Alex says. "We kept wondering, when is the right time? Is this the right time? OK, so why not now?"
Kathy and Alex finally decided the time was right and closed the restaurant for renovations on Jan. 1. They reopened at the end of March.
With no hesitation, they called on Luci Wollschlager, owner of A-Line Drafting and Design, for the re-design. Luci had already made her mark on the Grand Building, the building that houses Jake's. She did a previous renovation of the building's lobby and bathrooms, and it made sense to Kathy and Alex to maintain a continuity of design.
"It's a historic building and we tried to keep the style within that era," Luci says.
One of the first things that many visitors will notice is new lighting in the barrel-vaulted ceiling at the entrance. The gold and glass fixtures gleam with a classic, luxury look. The lighting in the dining room was updated as well, and ceiling tiles in black and gold were added in the dining room.
The original woodwork stayed throughout the renovation to make an elegant complement to the black and gold accents that were added throughout. In the dining room, black wallpaper with delicate gold stars was installed on the panels above the windows, and a similar star-patterned black wallpaper adorns the walls of Jake's private dining room.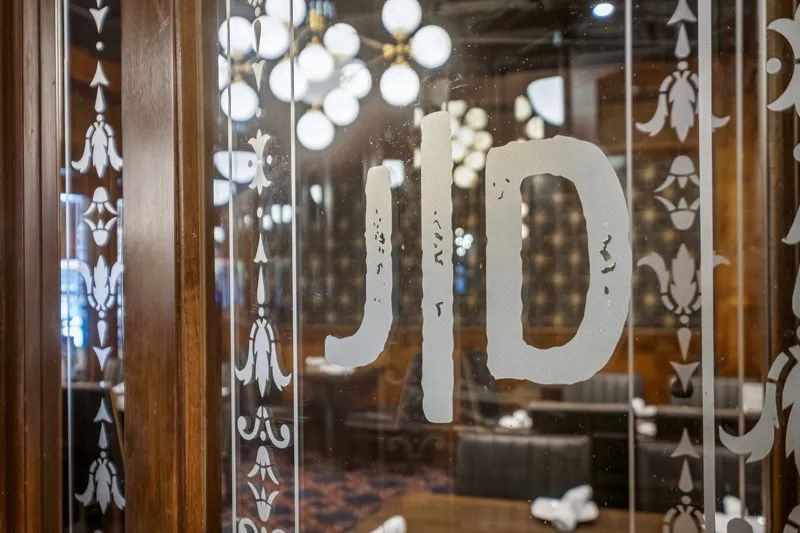 While a Western look wasn't what Kathy and Alex were looking to achieve, the building and downtown Billings have western roots. The stars on the wallpaper hint at the rowel on a spur and make a slight nod to the Old West, Luci says.
New seating was also added in the dining room to replace the wooden barrel-style chairs they previously used. The comfortable chairs are black upholstered faux leather with brass nail accents.
The bar was redesigned as well, with a new top and a completely new upper bar, which was custom fabricated by a local metalworker. Brass rings complement the gold tones found in the room.
Function was always front of mind for Kathy, and the upper bar was designed to not only be beautiful, but also provide adequate storage for liquor bottles and glassware.
There were more than a few surprises underneath the paint and wallpaper in the old building. However, general contractor Eric Staples kept the mess and stress to a minimum during the construction phase.
"He already had a solution before he even told us we had a problem," Alex says.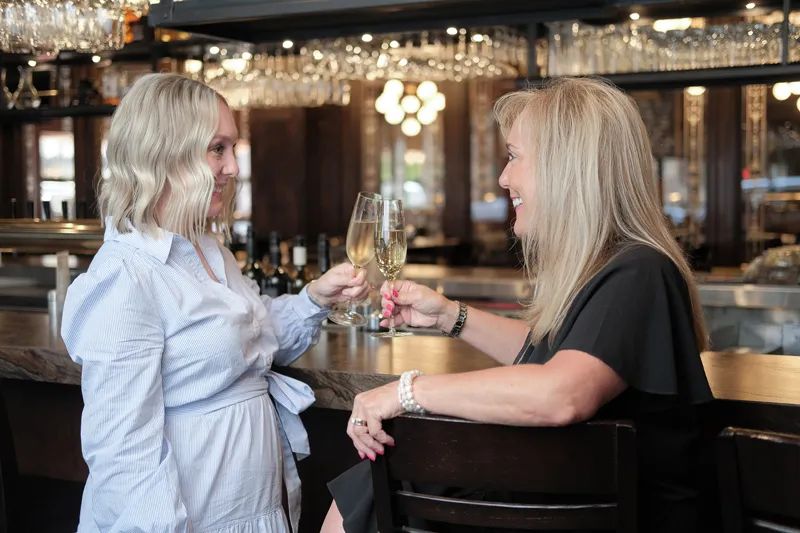 Overall, the space sparkles with class. The redesign stayed true to the historic feel of the building while keeping the charm and character that is Jake's Downtown.
"Jakes has always been about good food and good service, and the atmosphere just adds another element to the whole experience," Kathy says.
As part of the renovations, Jake's Downtown also went through a re-branding, and Alex designed a new logo. Its bold simplicity matches the restaurant's new look.
Kathy is a hands-on owner and oversees everything at the restaurant, where she's known as "Mama Kath" to the 50 or so employees. Staff turnover is very low. In fact, one server has been there 29 years, two bartenders have been there more than 20 years each and the chef has been there 13 years. Their dedication is due in large part to Kathy's leadership.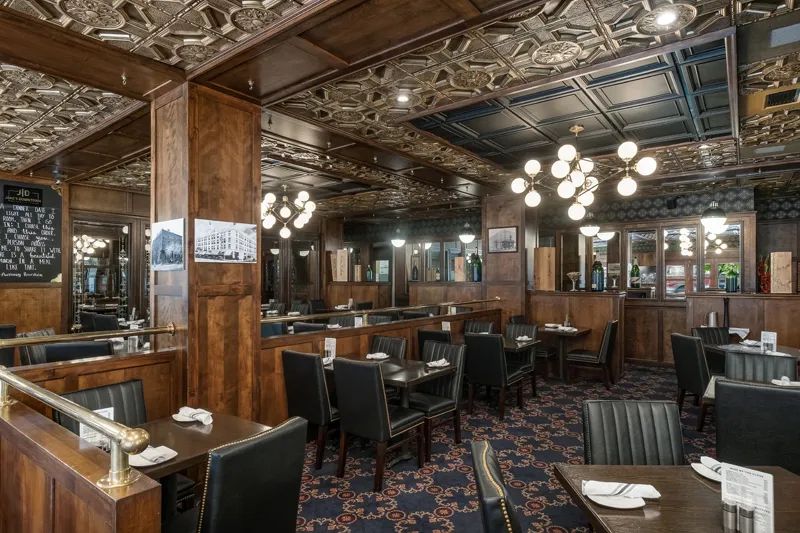 "I just believe in treating people the way you want to be treated," Kathy says.
Her philosophy extends to her customers as well, and at Jake's Downtown, there's always a fun mix of regulars and new customers who are just traveling through.
"It's a great location to catch people from all over," Kathy adds.
Kathy and Alex have different but complementary management styles. They work well together. Although Alex is set to take on more responsibility in the business, Kathy plans to stay involved as long as she can. Between managing the staff and serving customers, there's always something to look forward to every day.
"You never know what to expect," Alex says. "Your day is always one adventure after another."