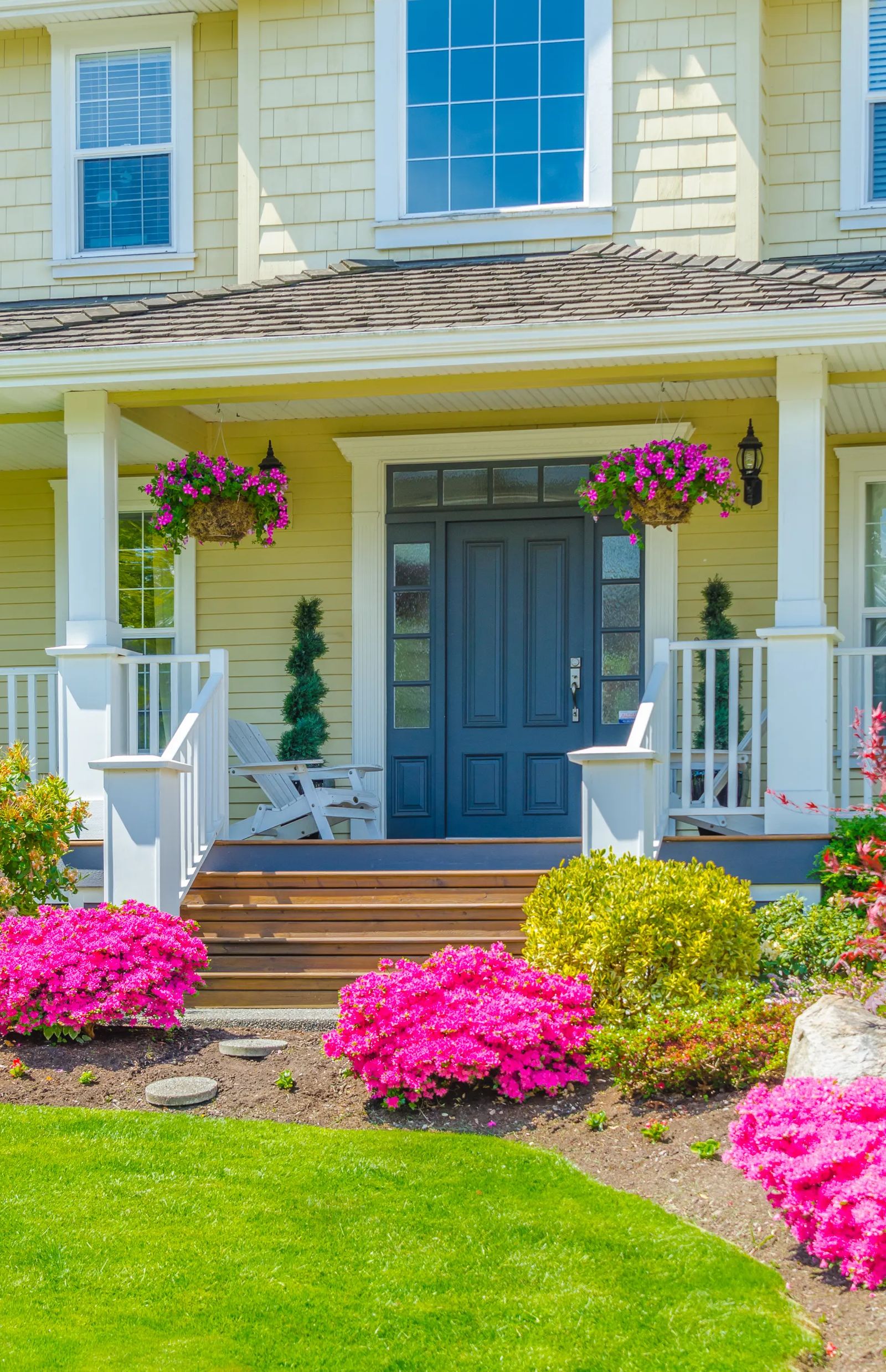 Porch Appeal
Creating a relaxing and inviting space
Nothing says summer like a welcoming porch that makes outdoor living relaxing and fun. How do you create that warm and inviting space? We invited Billings experts to weigh in on the essentials for capturing that porch appeal.
Jeremiah Young, creative director for Kibler & Kirch, an interior design firm, notes that front porches are an American invention.
"I can't think of another place in the world where porches are," Young says. "I think they are a uniquely American experience."
The covered area jutting out from the front of a house blocks the sun while allowing in a refreshing breeze, he says. That makes it a pleasant place for family and friends to enjoy time outside on a hot summer day. Talking specifics about designing a comfortable porch, Young suggests groupings of furniture, like chairs and small tables, to facilitate conversations or make it easy to grab a bite of cheese or a sip of iced tea eat while reading a good book.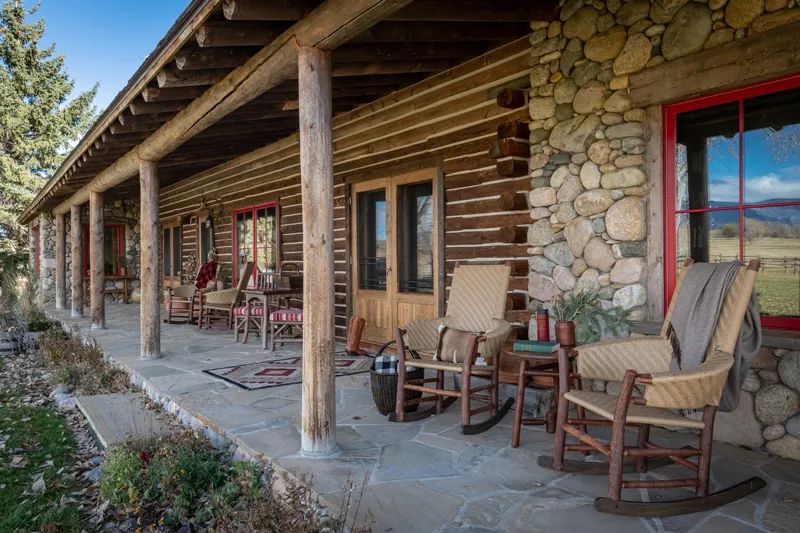 Young's preferred place to sit is a rocking chair. He employed them to great effect on one of his favorite assignments, a bunkhouse in Big Horn, Wyoming, that was transformed into a house. Accenting the long porch, two pairs of rocking chairs faced each other, with small tables in between. He chose Grove Park rockers from Old Hickory, what he calls "classic American kind of stuff."
"Rockers are something I love to have on porches," he says. "It's not only prototypical, it sits up a bit so you can see over a railing. The steady motion lets you fidget, and typically they're light enough to let air pass through."
Rockers, which also make it easier to stand from a sitting position, are as American as porches, Young says.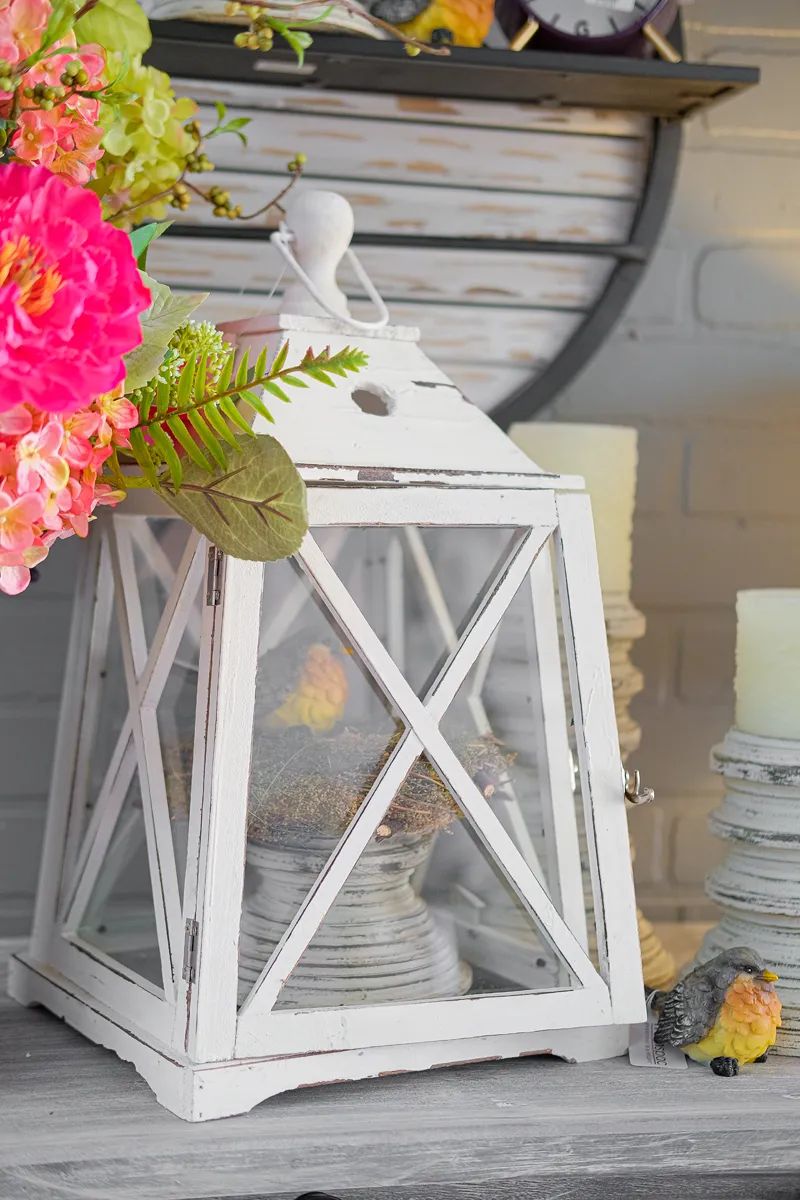 LET THERE BE LIGHT
To give a little glow to the space, try the beautiful and practical decorative lantern, says Lisa Pugrud, owner of Real Deals, a home décor and clothing boutique. She suggests hanging or placing two lanterns of different sizes outside with timed candles inside that flicker like real flames and turn on and off automatically.
"They look natural and add ambiance," Pugrud says.
The lanterns also heighten the illumination that makes it easier to see during the evening twilight. The decorative lamps come in different sizes and styles, ranging from white to black, natural wood to metal.
"We typically do a larger lantern with a couple of planters," she says. "Or you can change the decorations every season, combining a lantern with pumpkins in the fall, in the spring flowers or greens and on the Fourth of July, make it an Americana look."
Even just hanging a small wreath on top of a lantern "is a great way to bring color," Pugrud says.
AN EXTENSION OF YOUR HOME
So many ways exist to make a porch charming, relaxing and colorful, while keeping it clutter-free, says Tiff Davidson-Blades, part owner of Davidson Home Furnishings & Design. She sees the space as "an extension of our interiors, so I like to keep it simple."
"You can tend to do too much with all of the fun accessories available, so just be sure not to overdo it," Davidson-Blades says. "Choose those special items that make your porch unique and inviting."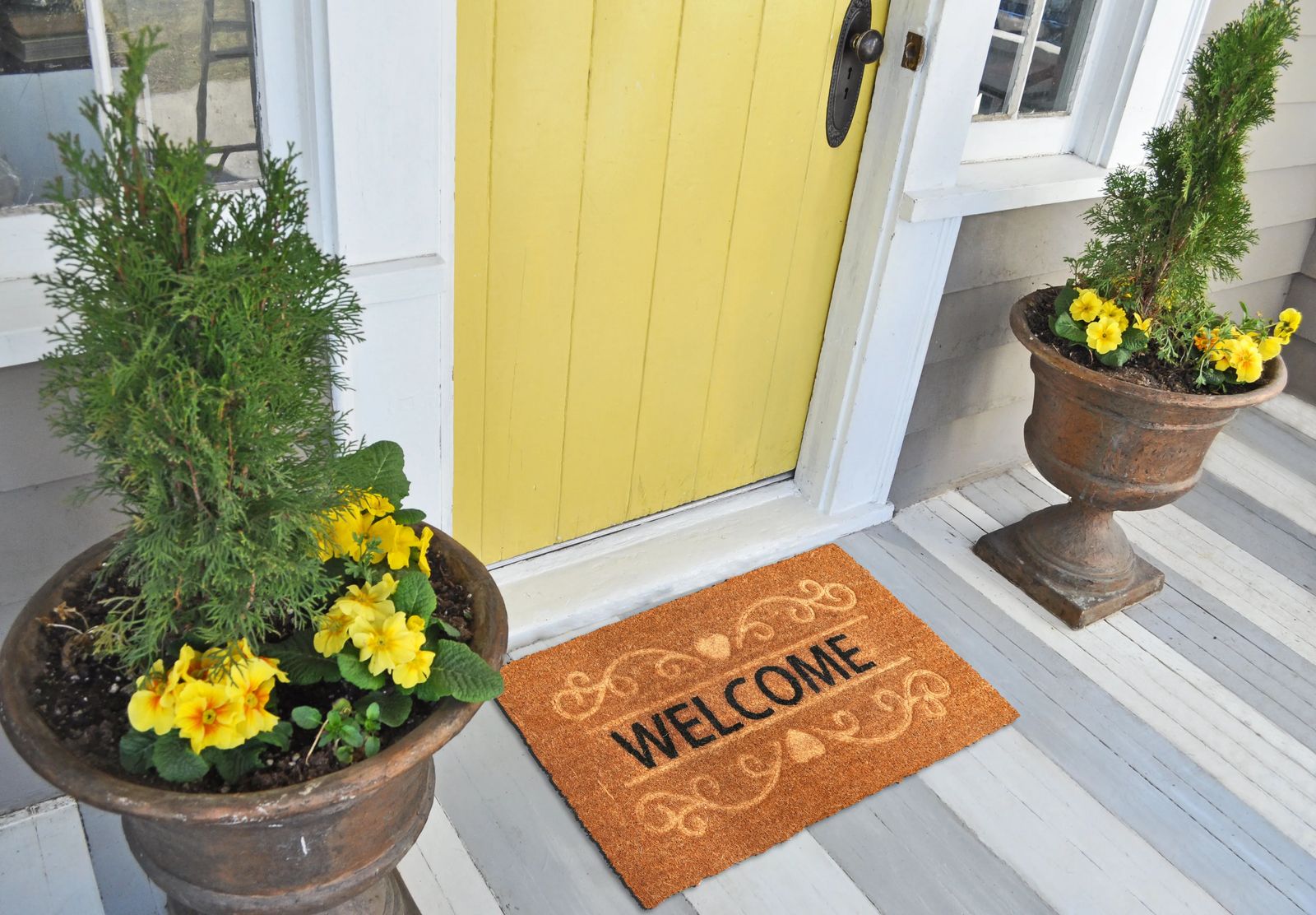 BLOSSOMS & HERBS
It's no surprise that Jim Gainan, president of Gainan's Flowers, suggests that flowers and plants can add a nice touch to a front porch. A container garden, a patio pot or a hanging basket provide a rainbow of colors that will be enjoyed by the home's residents as well as those who pass by. Another nice element is a pot filled with herbs such as chives, rosemary and parsley.
"Think of scent and color both on a patio," Gainan says. "If it's beautiful, smells good and is welcoming, it's a nice place to sit outside and read a book."
He suggests decorating with a few mid-sized to larger pots, which retain water better and are easier to care for than a dozen small pots "unless you're home all day." A longtime favorite for a sunny spot is a combination of geraniums, sweet potato vine and a spike plant in the middle for height, or mix a blend of succulents and geraniums. In the shade, try impatiens, or ferns that can add lushness and are a bit easier to maintain.
To keep porch plants healthy and happy, Gainan suggests rotating pots to keep their growth uniform, giving them a quarter turn when fertilizing. It's best to water flowers and plants in the morning, he says, with a small touch-up in the evening if needed. Fertilizer is a must, as is keeping an eye out for insects and fungus. And don't forget to deadhead and prune the plants during the season.
"It's really not something you can put out and leave out three to four months and think it's going to look good," he says. "It takes a little bit of effort, but it's fun and relaxing and it forces you to take some time. It's good to touch something living."