Problem Solving Powerhouse
Kristin Lundgren is leading the community charge to reduce drug related crime and addiction
Fifty percent of Yellowstone County residents say their life has been negatively impacted by substance abuse.
An estimated 4,000 teens and adults abuse illicit drugs.
Eighty percent of child abuse and neglect cases are tied to substance use. Methamphetamine is the number one substance abused in those cases.
Those are the statistics Kristin Lundgren can't stop focusing on as she heads up the huge and exhaustive task of leading our community to not only reducing drug-related crime but creating a roadmap to prevent it altogether.
"My work is really about the fact that no one entity can solve this problem alone. If we want different results, we need to innovate," says Kristin, the executive director of the grassroots community coalition called Substance Abuse Connect.
"Our goal is that someday we have been so effective at disrupting addiction that our jails sit half empty and our prisons are half empty," she says. "Someday, we're going to disrupt addiction that much."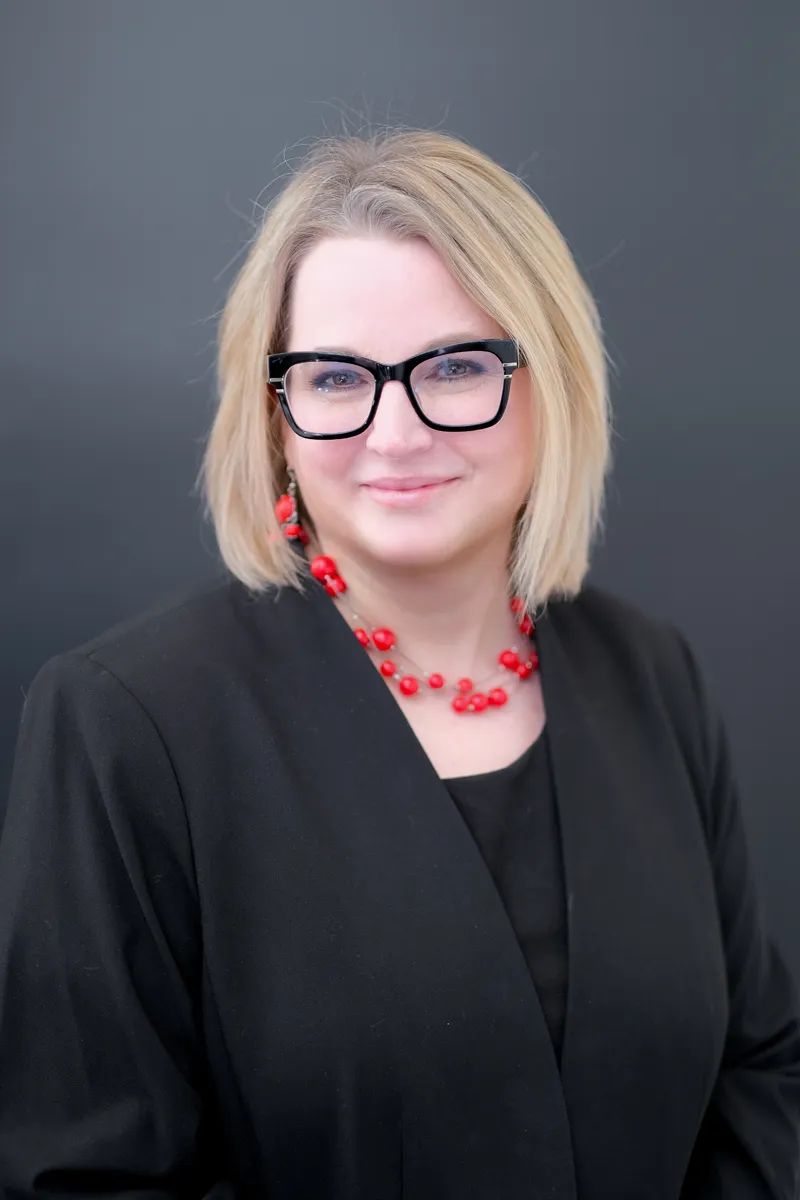 The coalition was formed in 2017 not long after Kristin was invited to a listening session by then-Montana Attorney General Tim Fox. The initiative was called Aid Montana and the goal was to put heads together to tackle drug abuse.
"He brought together prevention, treatment and law enforcement players to talk in one room," Kristin says. She remembers thinking, "Here we are talking, but what are we going to do?"
After recalling some of the faces she saw in the room from Yellowstone County, she started making phone calls. She wondered if some of those key players wanted to talk more in depth about the devastating effects of substance abuse and the rise in violent crime that happens as a result.
"That's how Substance Abuse Connect got started," she says.
It took a few months, but they managed to draft a one-page plan. Today, Substance Abuse Connect not only has a three-year action plan but has also leveraged the strength of close to 250 people from 80 different organizations to help in the mission. Among their partners are business leaders, law enforcement, mental health providers, churches, corrections officials, counselors, tribal members and nonprofits with a stake in the topic.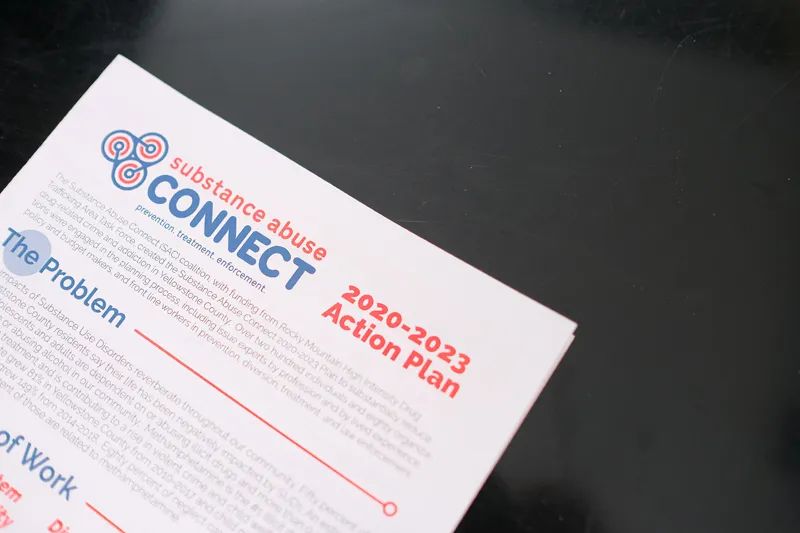 "My whole life, my whole career has revolved around bringing people together to solve complex problems," Kristin says.
That exposure to difficult problems began when Kristin was just a child. Her dad, a pediatrician, and her mom, a nurse, raised Kristin in the Republic of Chad, in West Africa. Her parents were working first for the World Health Organization doing smallpox eradication. When that problem was solved, they began doing public health with the Lutheran Church.
"I lived in the middle of famine and civil war for quite a long time," Kristin says. In the midst of incredible poverty, Kristin saw preventable death after preventable death.
"There were babies dying from tetanus," she says. "You can prevent tetanus. Babies shouldn't have to die from that." She watched her parents innovate, using non-traditional methods and community involvement to keep people safe and healthy.
"My dad forged his own ideas from a health standpoint," Kristin says. "His vision was to create a public health program that would be locally owned and locally sustained and not dependent on money from the outside. He implemented that vision in Chad and it is still going today."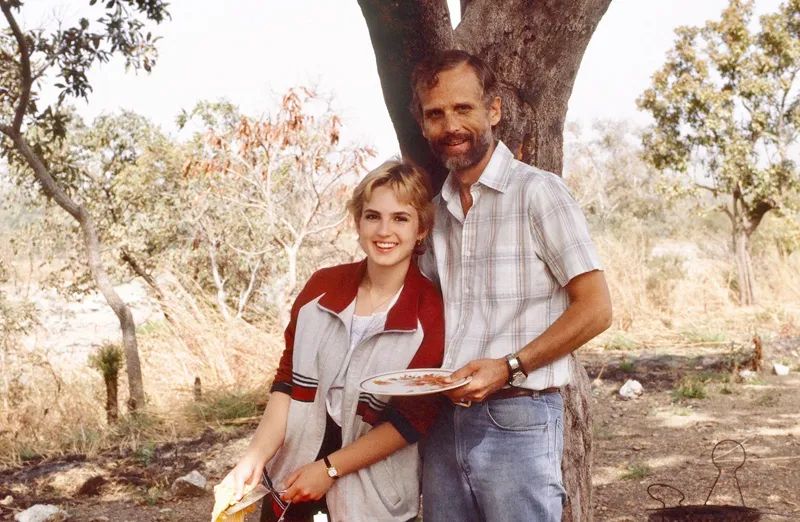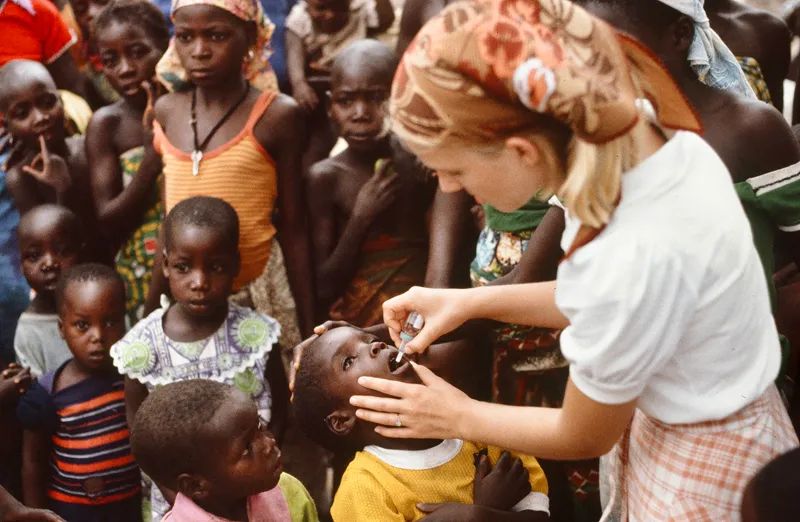 In a way, Kristin is using the same tactics her dad used to ignite a community response. Just like her father, she spends a good portion of her work week sitting with community members, listening to their concerns and brainstorming solutions.
"It's a calling," she says. "That's how I feel. I feel so lucky and blessed to be able to do this work and think creatively." After all, she says, just like smallpox in Africa, substance abuse in Yellowstone County is preventable. "I see people dying from things that are preventable."
And, just like her father, she's not afraid to face difficult problems.
"My superpower is solving puzzles and figuring out something that seems really, really complex. You take it one step at a time. I am never willing to let go of the really big bold vision," she says.
It's why she's worked on addiction-related issues off and on in Billings for the past 20-plus years, for United Way of Yellowstone County, for Montana State University Billings, for Rimrock Foundation and now as the executive director for Substance Abuse Connect.
"Our system right now is created so that you basically have to be bleeding and almost dead to get help," she says. "That's, of course, an exaggeration."
Since Substance Abuse Connect was formed, Kristin helped organize committees and began gathering exhaustive data to look for holes in service areas and to discover where the community was vulnerable in the fight. As she flips through the data on her workspace, you see flow charts, committee structures and detailed strategies that, one by one, the coalition is working through. They have a 42-page report that shows the issue in great detail, and is also a roadmap for combatting drug-related crime and substance-abuse prevention.
"It's been our bible for everything we do," Kristin says.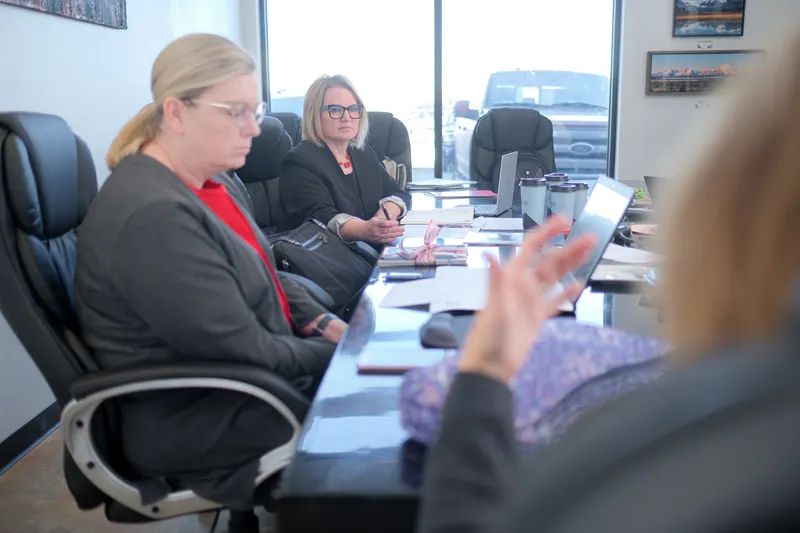 It's been a year since the ink on the report started to dry. Now the coalition is looking ahead to see the fruits of their labor. "We are checking things off the list," Kristin says. A 2-1-1 intervention line is up and running.
"The idea behind it is that it should be just as easy to get non-emergency help as it is to get emergency help," she explains. Say, for instance, you can't pay your electric bill and the power company is going to cut off your electricity. Kristin says an operator will be there to listen and provide a handful of resources. If you visit montana211.org, you'll see the database of more than 900 resources that Kristin helped compile.
In July, Substance Abuse Connect will partner to launch a 9-8-8 crisis line, the next step in intervention.
"What's happening in Montana is that they are converting the suicide hotline to the 9-8-8 number," she says. "Someone who is suicidal, someone who is concerned about someone who is suicidal, someone who is off their meds, someone who is concerned about the welfare of a child."
By next summer, the coalition hopes to have mobile crisis units staffed with behavioral health professionals to help take some of the burden off first responders. Right now, the only option that 9-1-1 dispatch has for dealing with a non-emergency substance abuse or mental health issue is to send law enforcement. Once mobile crisis units start rolling onto the streets of Billings, they might be dispatched alongside an officer or, if the risk is deemed low, they might respond alone to help divert that person to the care they need.
"This would pretty much be a 24-hour response," Kristin says.
All in all, the coalition targeted 22 items on its action plan, from training law enforcement to de-escalate crises sparked by a person abusing substances to uniting businesses for a "wake up call" targeting policies to support treatment and recovery. The prevention arm of the coalition hopes to rekindle strong anti-drug messaging in K-12 education.
"Within five years, I would like to be sure that everyone in Montana can get the help the moment they need it," she says. "It shouldn't be when they are already addicted."
Kristin says she's hopeful because for the first time, the community has a plan.
"I am excited because I see the possibility and I am just driving to the possibility," Kristin says. "It takes a village. That's the story of this coalition."
IF YOU'D LIKE TO LEARN MORE ABOUT SUBSTANCE ABUSE CONNECT, visit substanceabuseconnect.com. If you'd like to read some of the data they've gathered on the problem, click on the "about" tab on their website and then click on "documents." That's where you'll find their most recent assessment. While you're there, scroll down and sign up for their quarterly newsletter for the latest on their efforts.