Raising Happy & Healthy Babies
Nurse Family Partnership looks to build success in motherhood
Jovie McCarthy is a darling 6-month-old, and she's teething. She has the telltale signs. Drool is beading on her chin, and she's putting almost anything she can find, including her little fists, into her mouth. She's been fussier lately too.
Jovie's teething was a milestone her mother Kirby Charette immediately recognized thanks, in part, to Shannon Hauck, a registered nurse who has been visiting Kirby once a week since her pregnancy.
Shannon oversees the Nurse Family Partnership, a program of RiverStone Health. It's a statewide program that provides support for mothers beginning during pregnancy through birth and until their baby's second birthday. They serve primarily first-time mothers, and almost all of them live in poverty or have other risk factors. The goal of the program is to enable mothers to create a better life for their children and themselves.
Kirby is a first-time mother, and her pregnancy took her and her partner by surprise. Kirby didn't access healthcare until later in her pregnancy, which is one of the criteria that made her eligible for the program. The support she received through the program was a calming lifeline in a sea of uncertainty.
"There was never any information overload," Kirby says. "We just talked each week, and it was always relevant to where I was in my pregnancy. There's always new information coming out, and they stay on top of it so I didn't have to."
Shannon is one of three nurses in the local Nurse Family Partnership program. Together, they have a caseload of about 60 mothers who all live in Yellowstone County. The Nurse Family Partnership, which started in Montana in 2012, also includes programs in Missoula, Butte and Helena. Since its inception, it has empowered more than 800 mothers to provide a better future for their babies.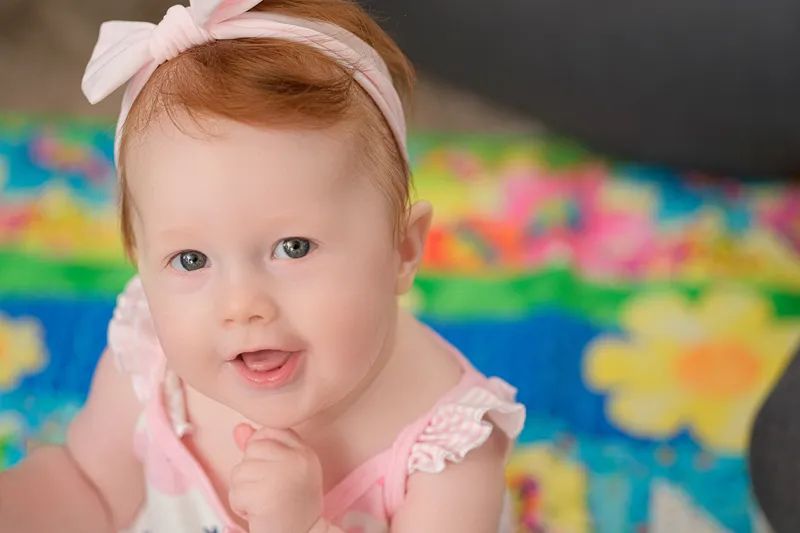 All the nurses are certified lactation consultants. Shannon helped Kirby with breastfeeding, and when Jovie was just a day and a half old and Kirby had a doctor's appointment, Shannon came over to help her figure out her breast pump and prepare a bottle for Jovie while she was gone. Sure, Kirby and her partner could have navigated the stressful situation on their own, but Shannon expertly handled the whole situation, putting everyone at ease, Kirby says.
"She knows me, and she knows us," Kirby adds.
That trusted relationship is at the heart of the Nurse Family Partnership program. Mothers are more open to information when they receive it from a trusted source.
"Mothers feel supported," Shannon said. "They know we're in their corner."
Conversations are led by the mother and her needs and questions. Information is provided but never forced on them. Topics include the usual concerns a mother might have about the changes in their body or the development of the fetus, but the nurses also provide them with information on nutrition, mental health and even occasionally intimate partner violence.
"Sometimes it feels like we don't make a difference, but they keep seeing us, and while we are there, we are planting seeds with information and we're trying to nurture those seeds based on our clients' needs. Some grow faster than others," says Carol Loudermilk, a nurse who works in the program with Shannon.
Many of the mothers don't have a reliable support network, so the nurses also help them access critical social services.
"We might be that one person our client can rely on to show up," Shannon says.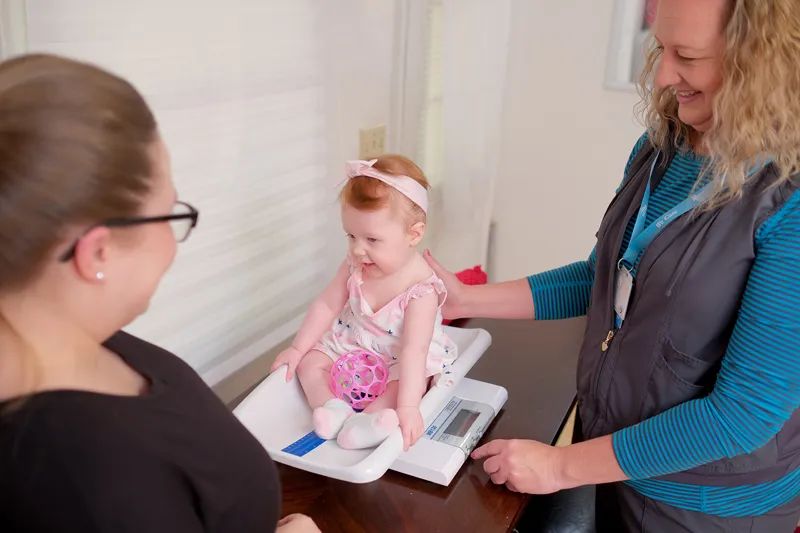 Each visit lasts between an hour and an hour and half, and Shannon and the other nurses on her team also make themselves available by text and by phone.
"We have the time to sit down and to listen to their needs, wishes and wants, and often, that's not happening in a doctor's office visit," Shannon says.
Empowerment is at the core of the Nurse Family Partnership program, and the nurses focus on the strengths of the mother, building on even the smallest of wins. Sometimes it's the little things like a shower and getting dressed for the day, sometimes it's major milestones like going back to work.
"They know that we are going to do everything we can to help them be the best parent they can be," says Dusty Grisham, another nurse in the program.
Shannon, Carol and Dusty — and all the mothers they've served — realize the power of the Nurse Family Partnership, but it's also an evidence-based program backed by more than 40 years of research. Studies show that participation in the partnership reduces child abuse and neglect by 48 percent and, for the babies in the program, it has been shown to reduce language delays, in addition to behavior and intellectual problems in early childhood. Anecdotally, mothers in the program are more bonded with their babies, more confident and self-sufficient.
"This mother might be breaking a cycle. She might be laying down a new foundation for her future," Shannon says.
At graduation, the nurse and client look back over all the accomplishments and milestones and celebrate. It's bittersweet, Shannon said. Many of them are excited to reach another milestone, but they also know they will miss the personal connection. The mothers can stay in touch if they want, and for Kirby and Jovie, that's the plan.
"I think Shannon will always be a part of our lives," Kirby says.
TO LEARN MORE about the Nurse Family Partnership, call (406) 247-3360