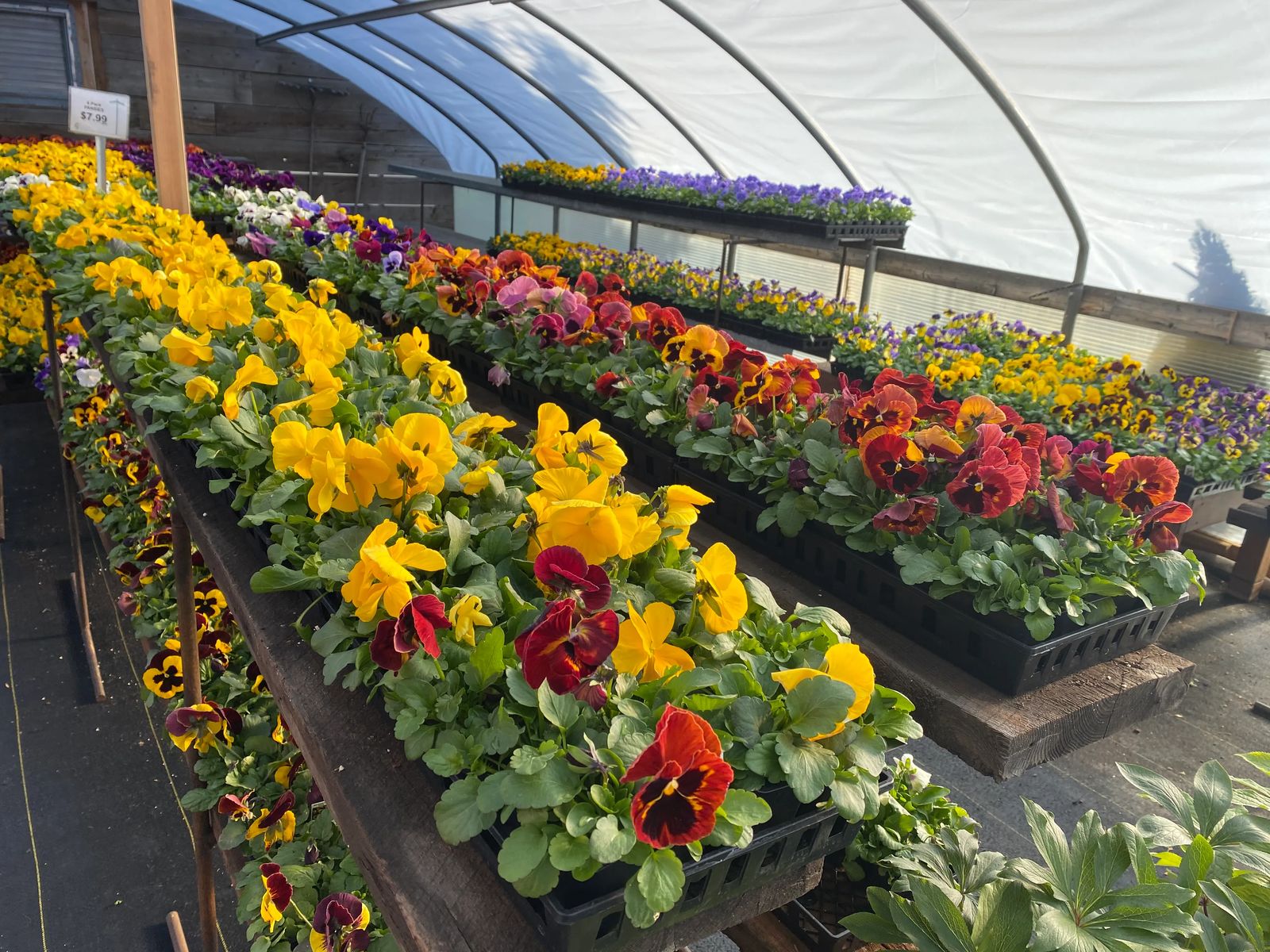 Ready, Set, Grow!
Prep your yard for a season of fresh herbs, blossoms and vegetables
From the Experts at Gainans
Days are getting longer, temperatures are finally warming up and this time of year, many people's thoughts turn to planting flowers and vegetables. The official last-frost date in Billings is May 15, so it's not too early to think about preparing to plant, says Jim Gainan, president of Gainan's Flowers in Billings.
Start by taking an inventory of gardening equipment. Sharpen the blades on your lawn mover if need be. Do a check-up on your weed eater. Be sure to clean those rain gutters before heavy spring or summer storms come along. The biggest, most fundamental step is preparing the soil for planting.
Soil in Montana, and particularly in Billings, isn't rich in nutrients," Gainan says.
"Getting your bed ready, whether flowers or vegetables, means tilling the soil and putting in compost — preferably some kind of organic compost," he says. "It pays to get the good stuff. If you think of it the nutrients for the plants for the whole summer, it's worth spending a little bit of money on it."
Peat moss can be another good supplement to amend the soil. In particularly clay-like soil, vermiculite is also a good addition. Some areas where the ground is hard may require gardeners to dig a hole and place topsoil in it, "but that's on rare occasions," Gainan says.
To make sure the ground is weed-free, use weed mat where appropriate, and, for those who intend to use a drip system, get that ready as well.
"If you set up the watering properly and you set up the weed control properly, it makes keeping up that garden through September good," he says.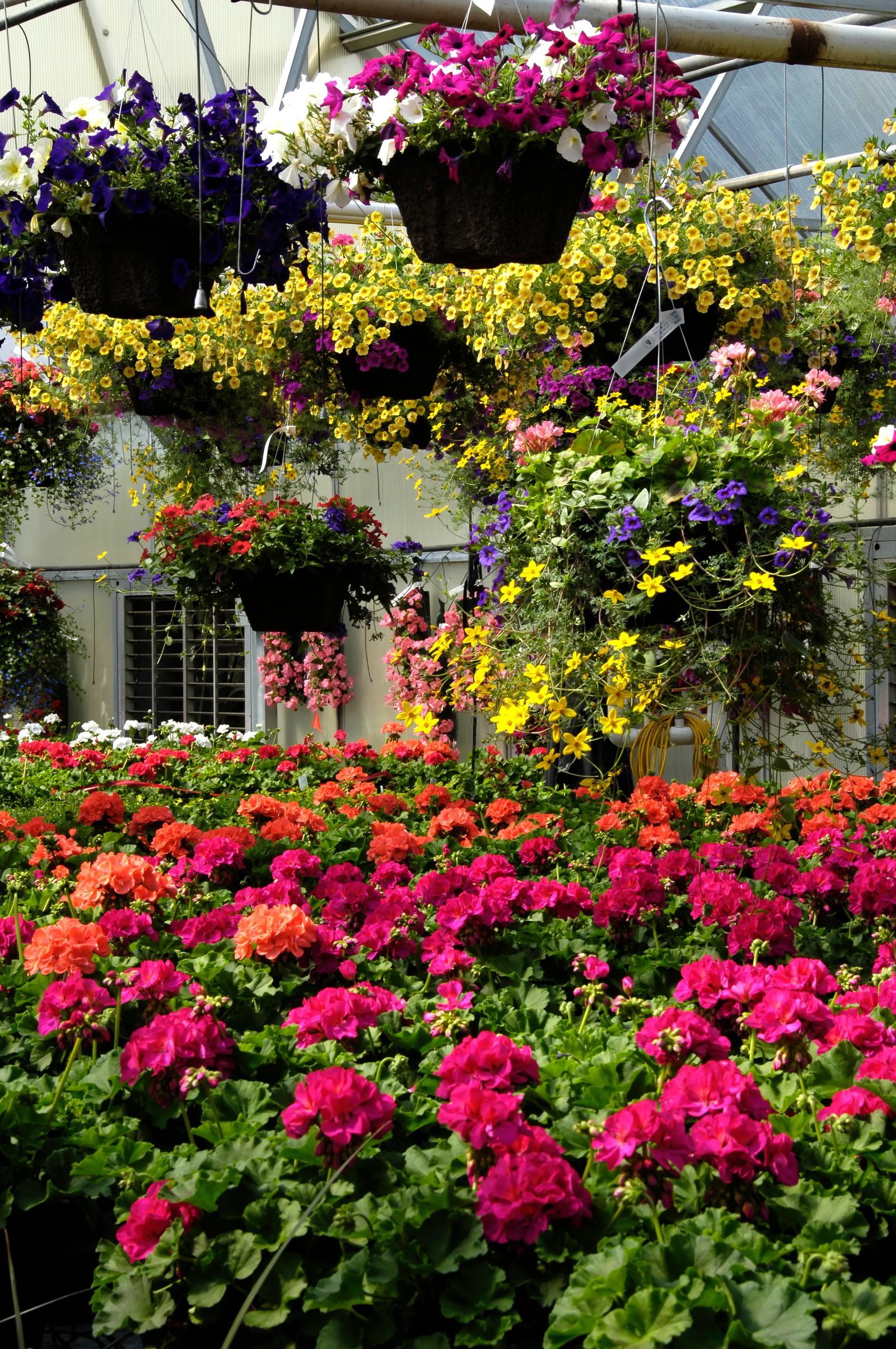 During planting, Gainan suggests adding a time-release fertilizer that lasts the whole growing season for in-ground plants. This is especially crucial for container gardens and hanging baskets. Pinching back plants, once they are in place, will encourage their growth. From there, continue using a weekly water-based fertilizer throughout the summer.
As for plants that start withering once the summer comes on, Gainan has this advice: "If it's not doing well, don't spend the summer trying to fix it. Change it. It's too short a season to try to bring around some things. If they get too dry, they're done."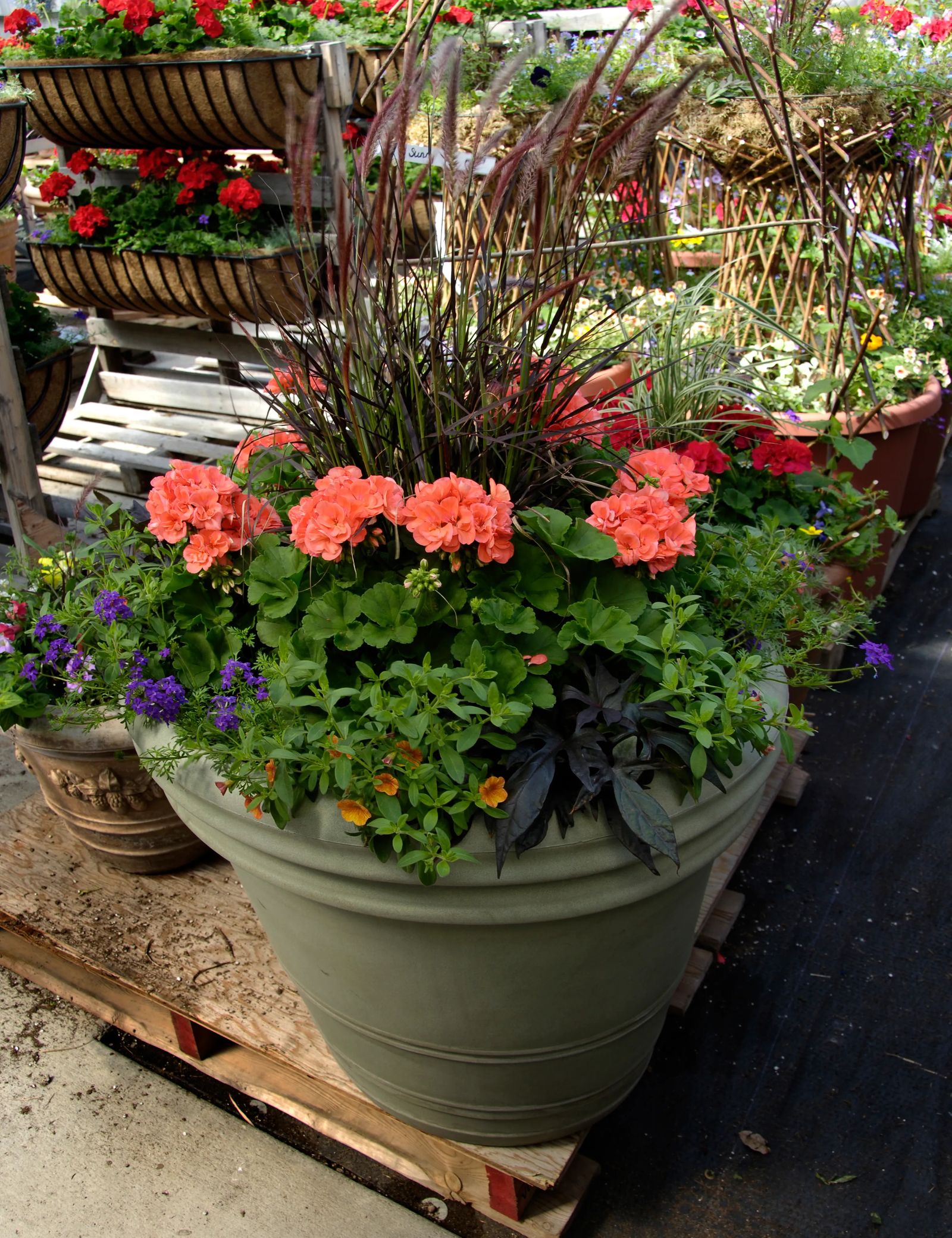 For people who prefer to plant flowers in pots, he recommends a few larger containers full of flowers that make a big splash of color over lots of small pots.
To enjoy a variety of flowers through the summer and fall, Gainan suggests planting a variety of perennials that, once in the ground, bloom every year. He also recommends picking some plants that bloom early and pairing them with blossoms that bloom later in the season for continual color.
"With a perennial bed, plan it for the dates so you have color all the time, and supplement with annuals, like geraniums," he says.
For instance, in the spring, tulips and irises pop up and, in the fall, black-eyed Susans, with others in between. If you do your homework in advance for each type of flower's timing, the bed can be a veritable feast for the eyes.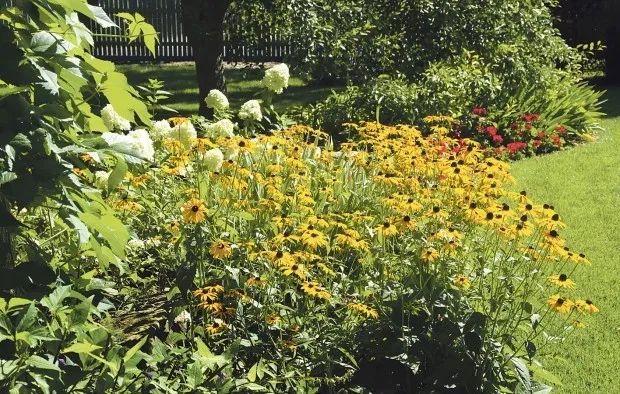 Gainan also encourages gardeners not to discount shady areas. Hostas, which are perennials, and coleus, an annual in Montana, are beautiful and easy to grow in the shady part of the garden. Impatiens, which come in a variety of colors, also flourish in less-than-sunny spots.
"It's a cooling feeling to look at a shade garden, and they don't require much watering," he says.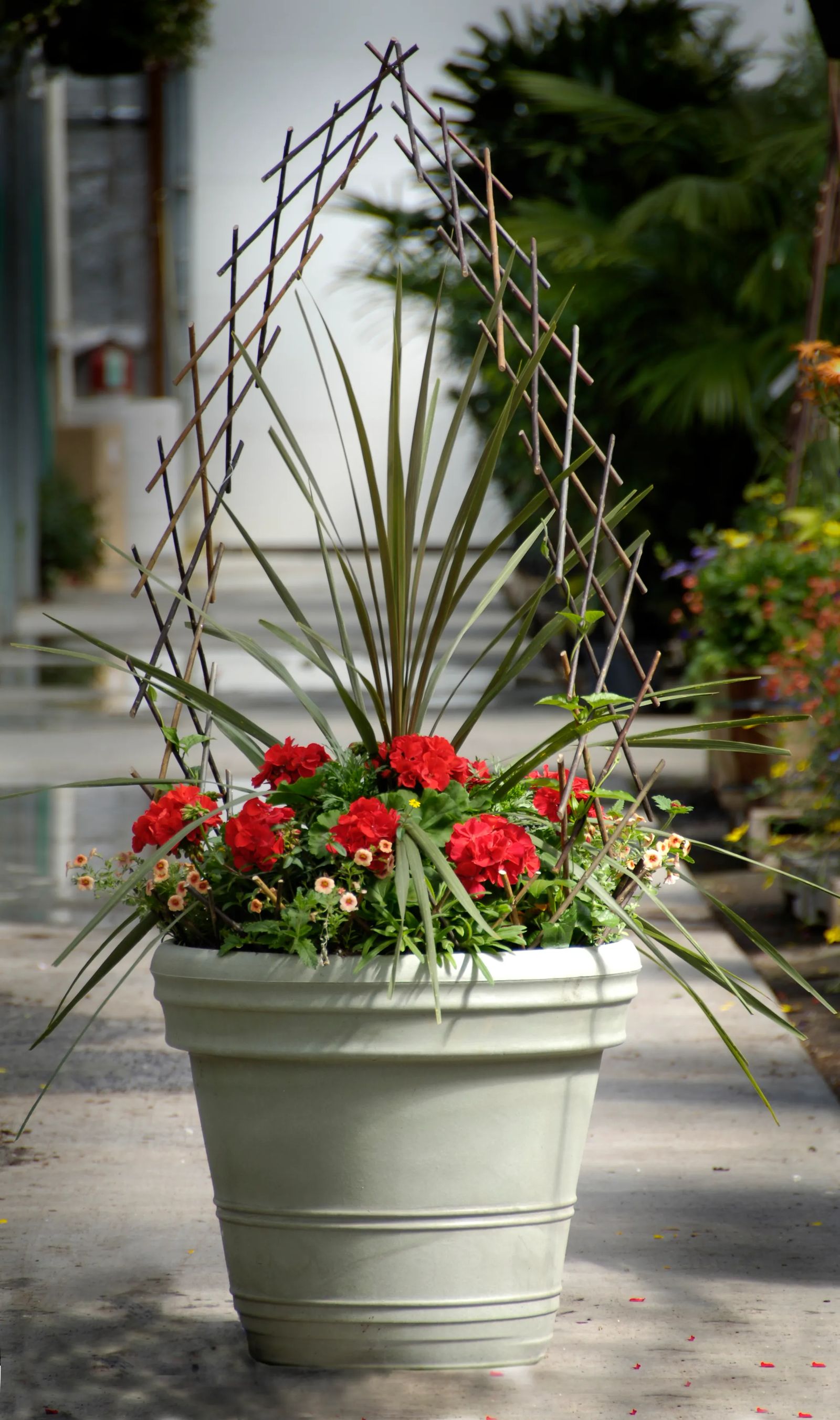 For gardening in general in Billings, flowers such as geraniums, starry white-flowered bacopa, sweet potato vine, petunias, lilacs, Shasta daisies and peonies all do well, Gainan says.
"It might be fun to try a new color of petunia, like a chocolate petunia, or you might want to do moss roses for something easy to take care of," he says. "Another thing that is very pretty, very prolific and inexpensive, if you have a larger area, are squash and pumpkin vines."
Gainan also suggests thinking in terms of color themes. "If it's a year where you're wanting to peace and tranquility, you can do mostly white flowers," he says. "If you're feeling quite celebratory or love lots of colors, mixing flowers is also good."
To keep things visually appealing, Gainan suggests picking up a color wheel. Combine opposites like blue and orange or red and green. Just two colors together can "make a big impact," he says. On the other hand, he cautions, more is not better when it comes to color. It can create a bit of visual chaos if you choose bold colors mixed with pastels or colors that aren't complementary on the color wheel.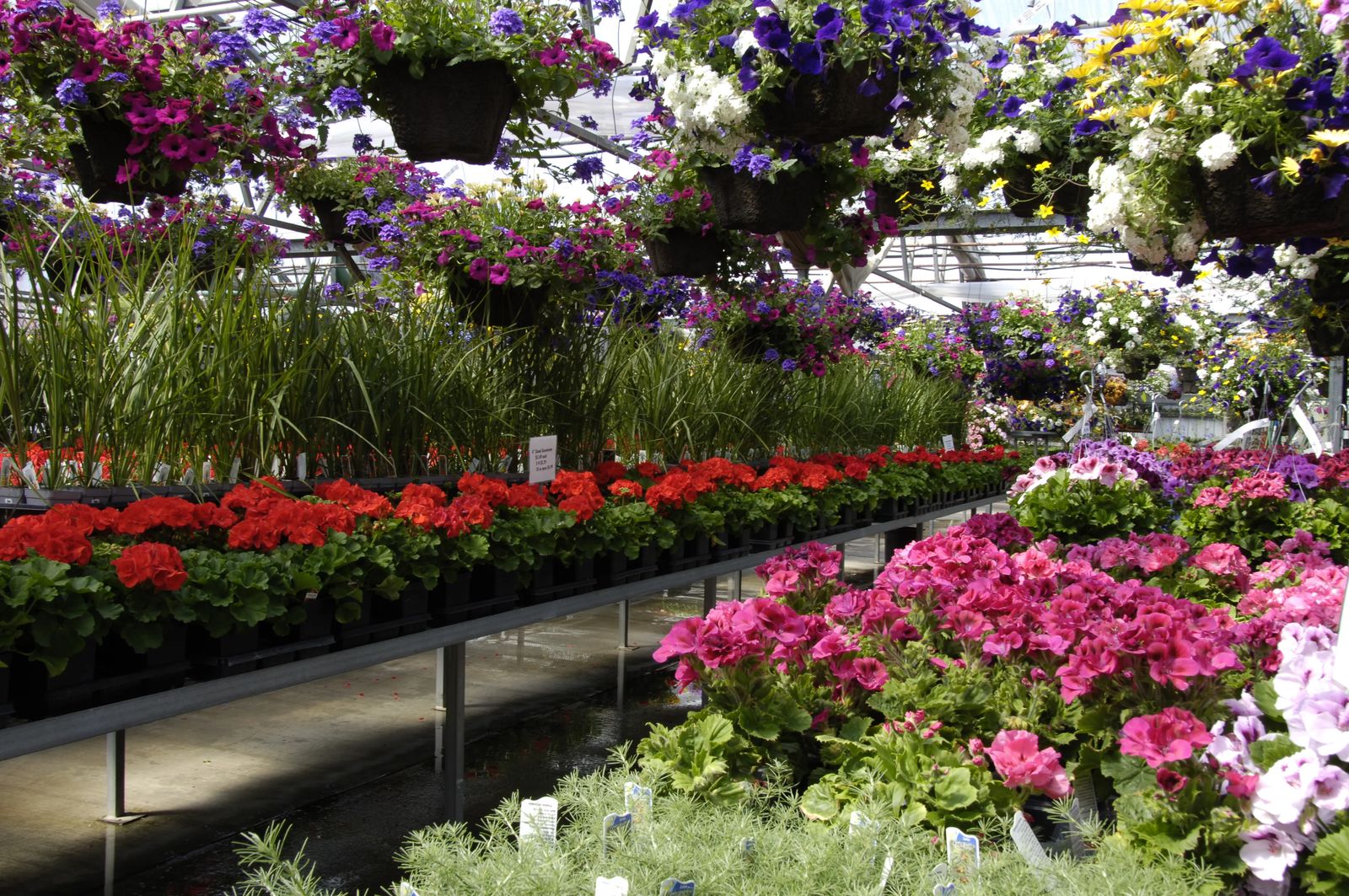 When it comes to caring for your blossoms, keep it simple. Put together flowers that share similar watering requirements. A flower with a thick leaf structure, like a geranium, might not do as well with the more delicate leaf of alyssum. The more delicate the leaf structure, the more attention the plant takes.
Vegetable gardens have become very popular over the past couple of years, Gainan says. "They can go all the way from a serious operation to growing a few things you like," he says.
Vegetables do best in a freestanding raised bed, constructed above ground level, or directly in the soil. You can do a single tomato plant in a pot fairly easily, Gainan says, but a pot limits the plant's food source.
For a fun twist this summer, try a themed plot, like a pizza or salsa garden that includes the ingredients for your favorite summer recipe. That could include tomatoes, peppers, onions and cilantro or tomatoes, onions, basil and oregano.
Herb gardens offer a great sensory experience, he says, "not just to eat them but to smell them." They can be planted in a pot or a bed, and some perennial herbs, like thyme, oregano and mint, pop up every year.
"A French herb garden right outside the kitchen" is great, Gainan says. "You don't need a lot of them and it's very inexpensive, compared to buying them."
And, best yet, having these herbs right within arm's reach means fresh ingredients to add to your summer fare right outside your door.