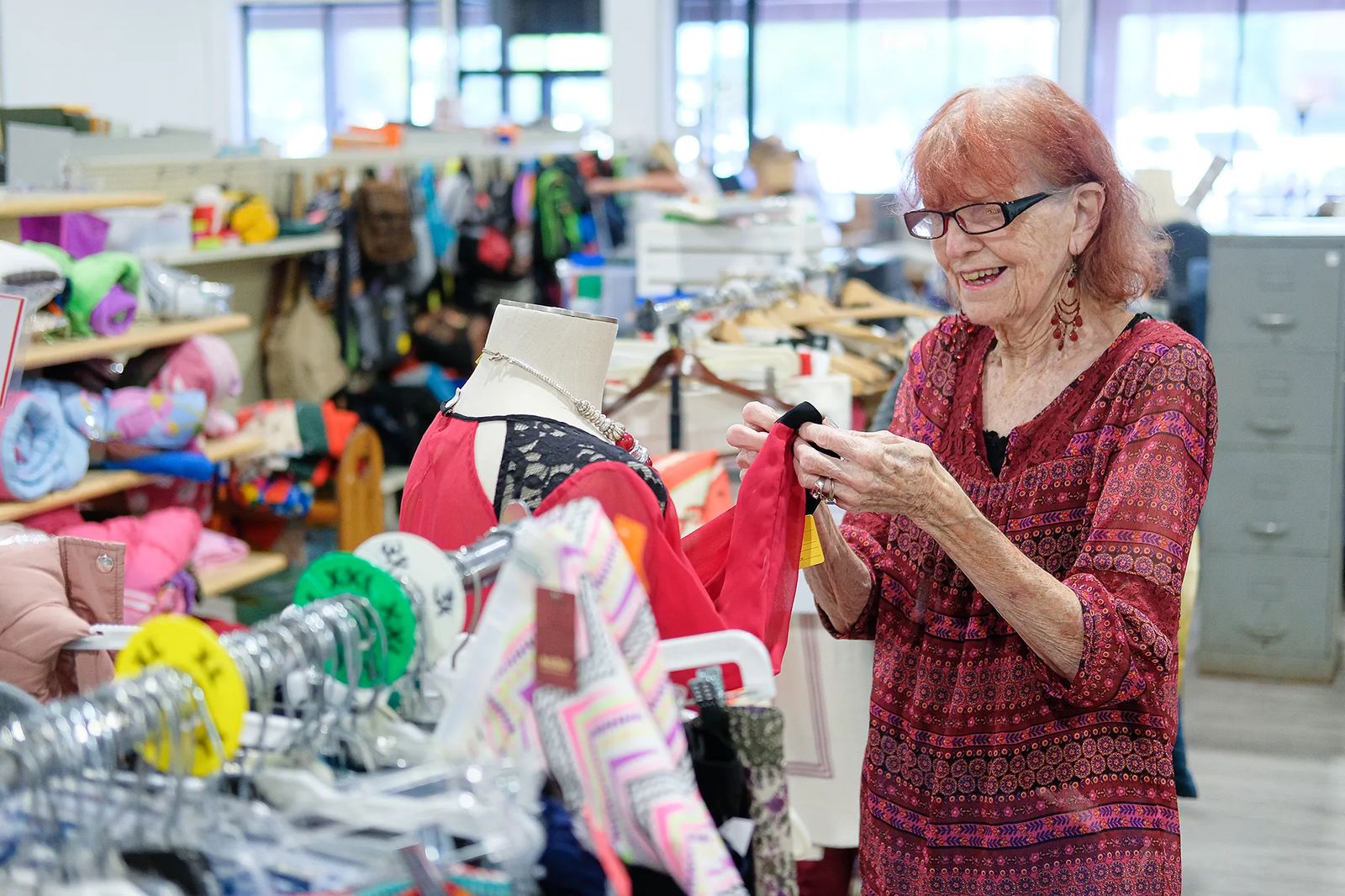 Reflecting the Love
92-year-old volunteer gives her all
If you stop in at Montana Rescue Mission's Bargain Center on Billings' West End, chances are you'll see Lorraine Vinces.
Whether stocking shelves, organizing clothing or letting customers into dressing rooms, Vinces volunteers at the bargain center six afternoons a week – every day the store is open. She has donated her time there for more than two decades.
Even more remarkable, Vinces is 92 years old, with another birthday coming up in September.
"I can't wait to get out of bed in the morning and get dressed and come here," she says. "I love people, and I talk to all of them."
Store Coordinator Dan MacIntyre says the feeling is mutual.
"There are a lot of customers who come in specially to see Lorraine," he says. "They'll come in and they'll take her to lunch, and it's really sweet."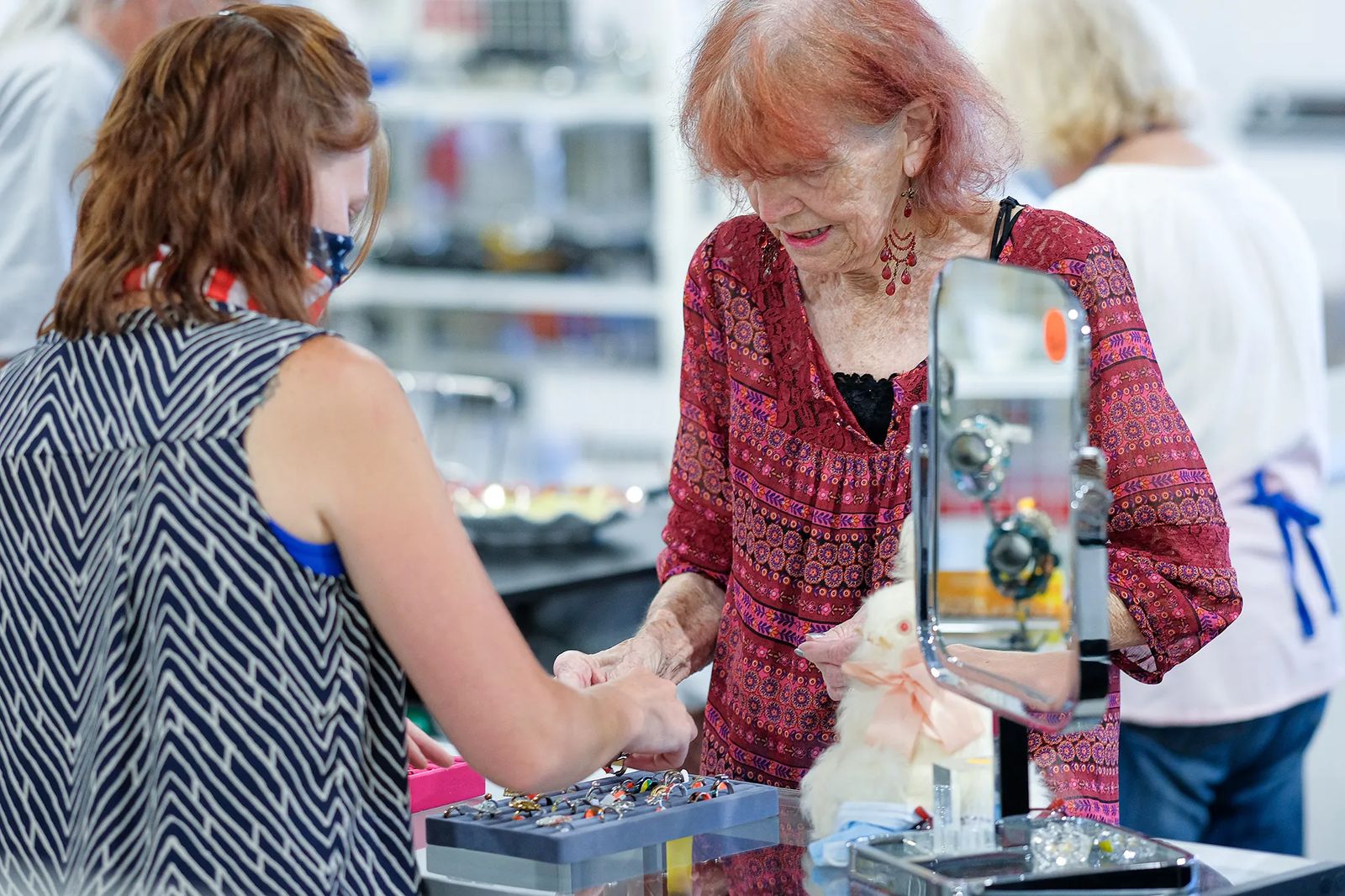 The bargain center is a for-profit arm of the Montana Rescue Mission. Profits earned from the large, well-stocked store help support the work of the faith-based organization, which includes the Men's Shelter and the Women and Family Shelter in downtown Billings.
The Montana Rescue Mission's goal is "to reflect the love of Jesus Christ, by providing emergency, temporary and rehabilitative care for those experiencing hunger and homelessness."
Vinces herself is a woman of faith, and of prayer.
"I'm always talking to the Lord because that's who is taking care of me every day," she says. "I never leave the house without a prayer, and when I'm driving, I thank the Lord for getting me safely to the bargain center and home."
Vinces prays throughout the day for her family, for the people she works with and for her boss. She ends her day by engaging in one last conversation with God.
"I pray a lot," she says.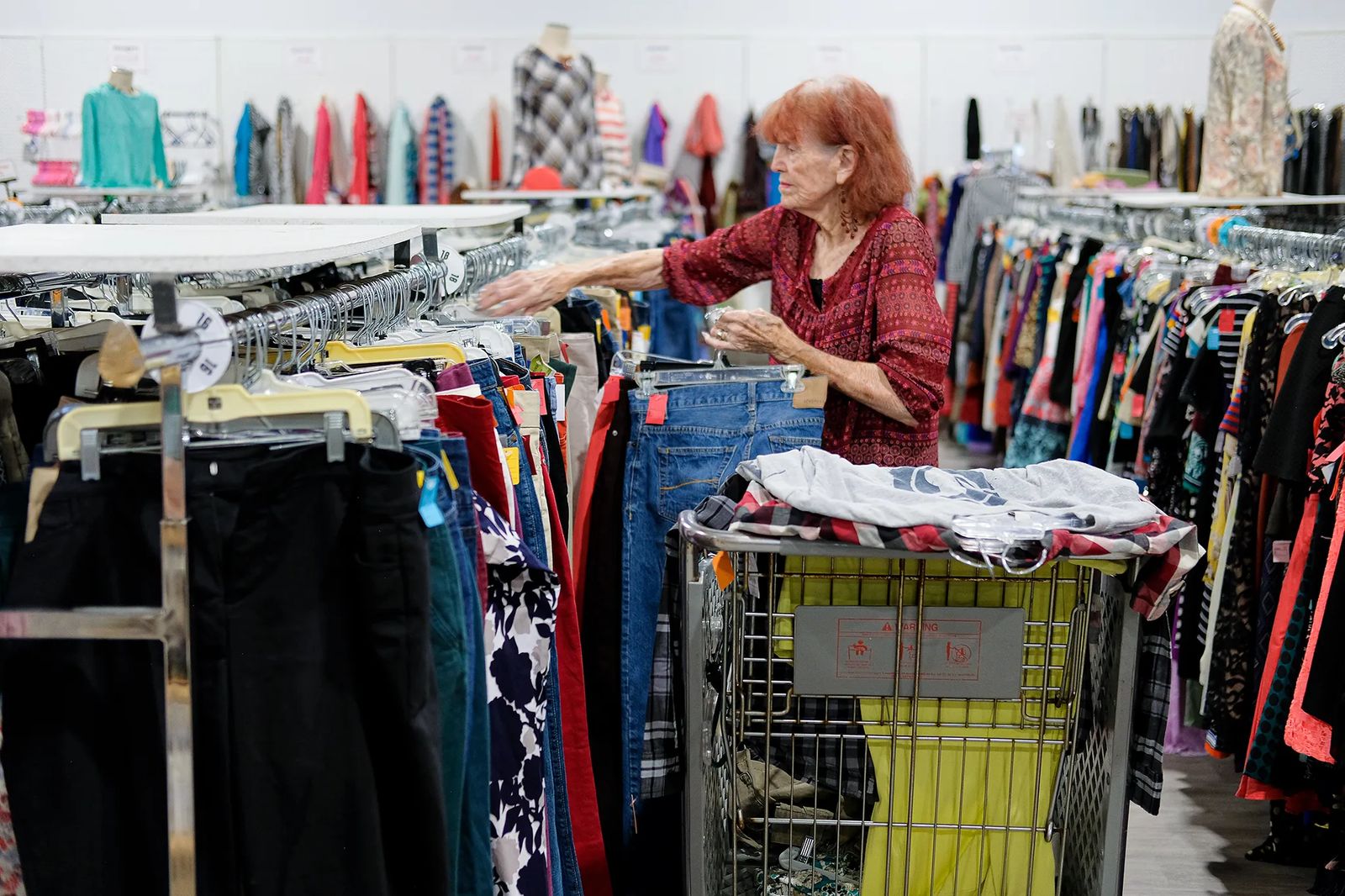 Vinces, born in 1927, spent much of her life in Chicago. At age 19, she married Charles Robert Vinces, and the couple had two daughters. When Charles retired from the Chicago Fire Department, the couple moved to Billings.
Once here, Lorraine worked for a private care home for several years, until the business was sold. Then she started caring for one elderly woman at the woman's home.
"My husband passed away in 1998, and that's when I came to the bargain center," she says.
For a time, she cared for the woman and volunteered at the store. When the woman died, Vinces turned much of her attention to the bargain center.
These days, she usually arrives at the store in the early afternoon and focuses on her first task, restocking items she finds in a cart near the cash register. Vinces keeps the shelves neat, unlocks dressing rooms for customers and then returns clothes to their racks.
She is spry and independent. Vinces lives in an apartment, and she carries her groceries up two flights of stairs. When she's home, she doesn't spend much time watching TV. But Vinces loves reading magazines and books about antiques, a topic that especially interested her husband when he was alive.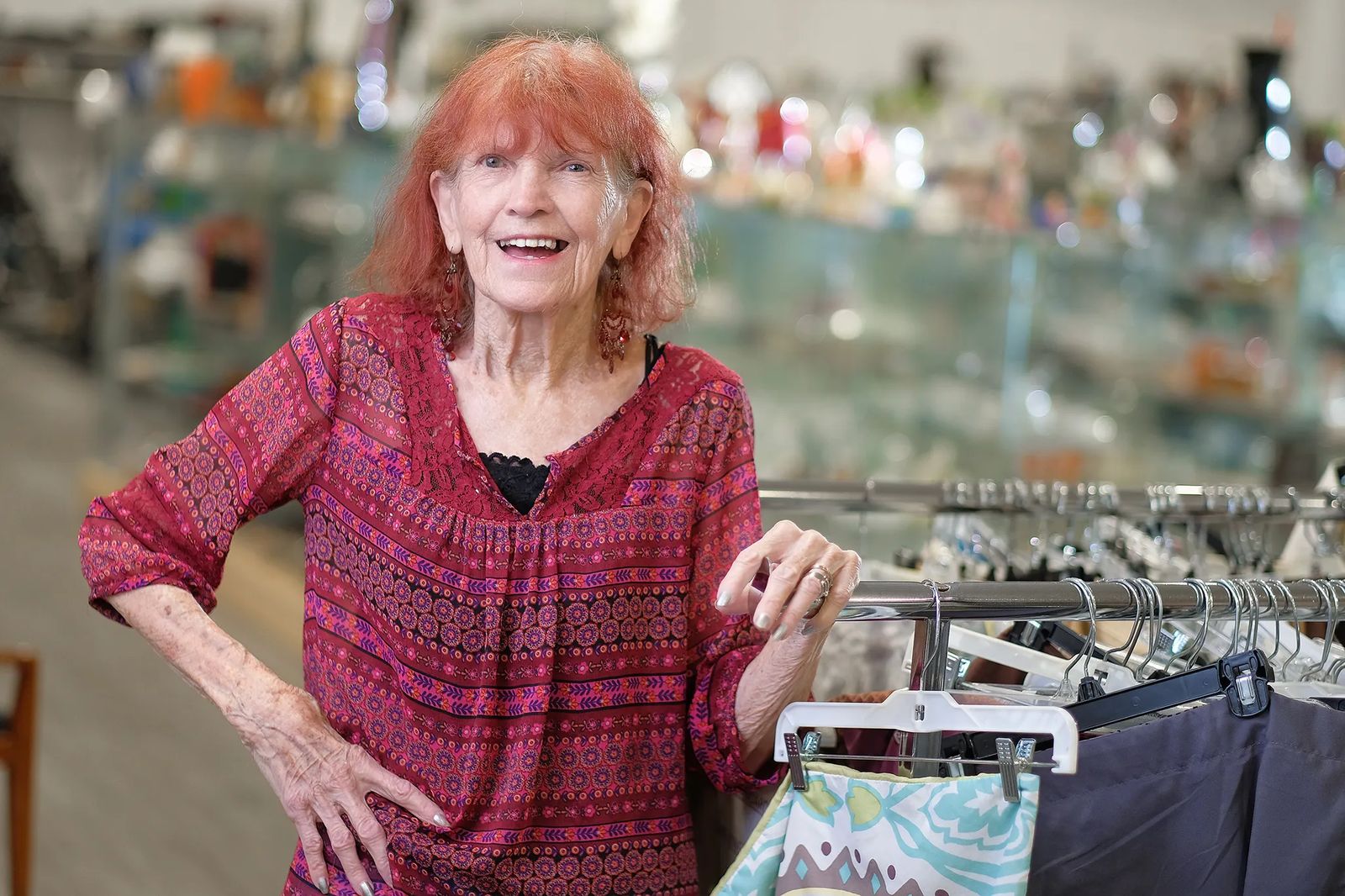 Over her 20-plus years at the bargain center, Vinces has worked for at least five different bosses, and she says she liked every one of them. She has especially appreciated MacIntyre's leadership.
"He takes time with you, he talks with you, he shows you things and he shares things with you," she says. "Every so often he has a luncheon for all of us, and that is wonderful."
During Vinces' tenure there, she has appreciated improvements to the store's interior, including new flooring and better lighting. Under MacIntyre's leadership, she says, the emphasis has been on keeping everything clean, right down to the bathrooms.
"They shine," Vinces says.
That matters to Vinces, who learned from her mother the value of keeping a clean house. She's glad to help make the bargain center a place that shoppers enjoy.
"If I see a piece of paper on the floor, I pick it up," Vinces says. "I joke that I don't want to ruin my nails, but I'll pick up anything to keep things clean."
Toward the beginning of her tenure at the bargain center, Vinces was offered a job as a cashier. But she didn't want to handle money, and so she decided to spend her time there as a volunteer.
MacIntyre is glad for Vinces' multiple daily contributions. This past spring, after the bargain center had closed as part of an effort to curb the coronavirus, it reopened initially with only the paid staff.
"Lorraine was missed," he says. "You knew she was not there. She is that much a part of this place."