Reimagining healthcare
Flex Family Health Care operates with the patient in mind
When Valory Hoefle cut her finger on a knife while washing dishes earlier this year, it almost certainly would have meant a trip to the hospital emergency room for stitches. Instead, she texted Cole Whitmoyer, a family nurse practitioner and owner of Flex Family Health. Whitmoyer asked her to send a photo, and when he saw the wound he said, "Meet me at the office in 20 minutes." It was well past 8 p.m. but he was happy to put four stitches in Hoefle's finger, and she was headed home in less than 30 minutes.
Hoefle's cut could have been a $2,000-plus visit to the ER. Instead, she paid nothing for the visit. At Flex Family Health, that visit, and all the others she and her family of five have had this year, have been covered by their monthly membership, which gives her unlimited access to Whitmoyer and Dr. Jennifer Fowler, a family practice physician. Hoefle and her husband have insurance for major emergencies, but the deductible is high – more than the cost of a membership at Flex Family Health. She says their Flex Family Health membership has saved her family thousands of dollars.
"They're there for us for all of the day-to-day stuff," Hoefle says. "It really gives you peace of mind to know you can call or text anytime."
The service provided at Flex Family Health is based on a direct primary care model, and it is the only clinic of its kind in Billings. For one flat fee – in this case between $59 and $149 a month – members have unlimited access to a healthcare provider. Flex Family Health doesn't take insurance, so there's no co-pay or related headaches trying to figure out what's covered.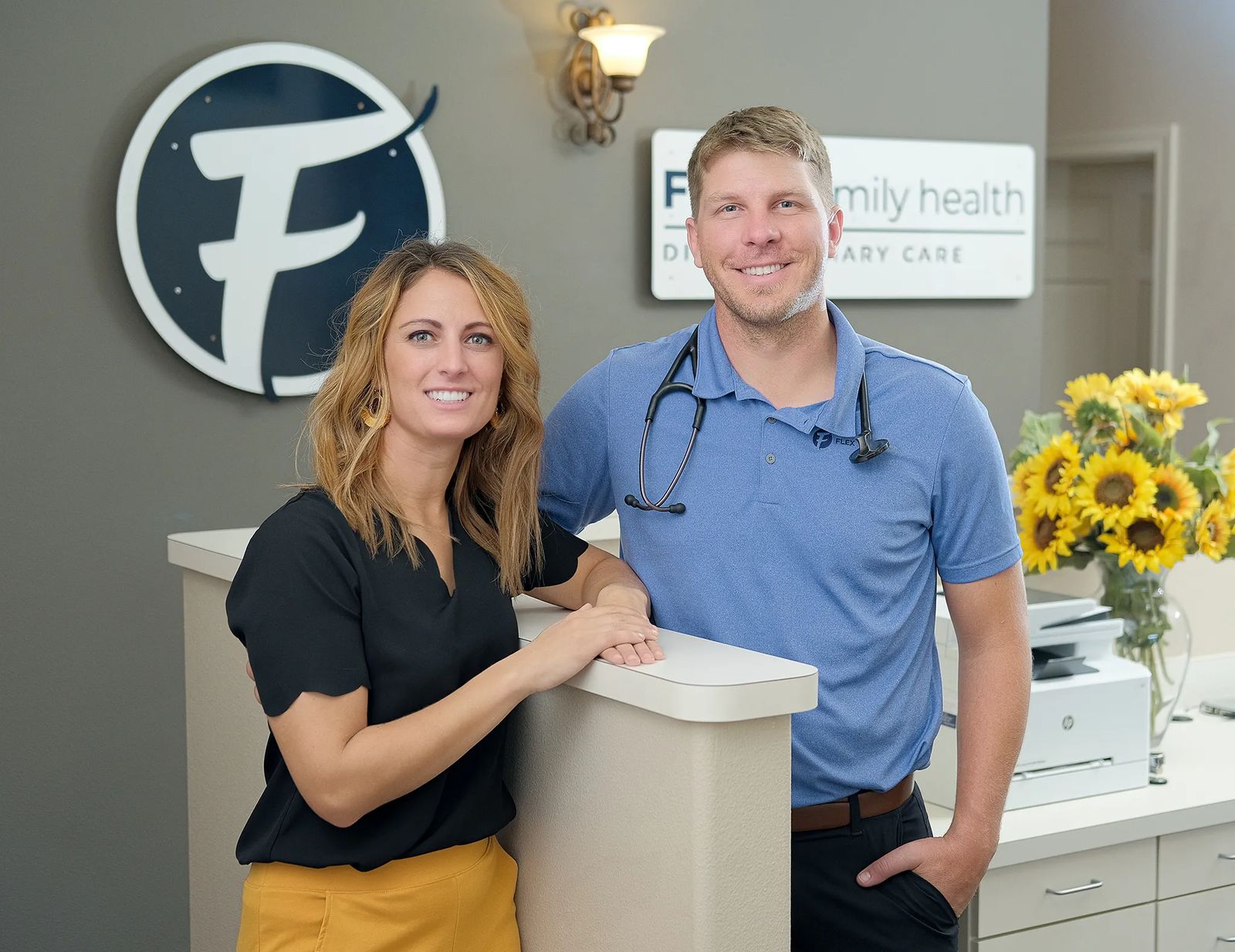 The service is nothing like what most people expect in a traditional healthcare setting. Appointments are longer, wait times are non-existent, and Flex Family Health usually schedules appointments for the same day or next day. They also provide 24-7 access to providers by phone, text and email.
The direct primary care model isn't a replacement for insurance, but it's often more affordable than the co-pays and high deductibles offered by most insurance companies. Most of the members of Flex Family Health carry insurance for catastrophic events and occasional visits to specialists.
Patients at Flex Family Health run the gamut — from the very healthy to those with serious medical concerns, Whitmoyer says. He and Dr. Fowler can meet 90 percent of all their day-to-day medical needs, including lab work and diagnostic imaging, which is provided at a deep discount compared to the same services paid out-of-pocket. When a specialist is needed, Whitmoyer and Fowler can make a referral.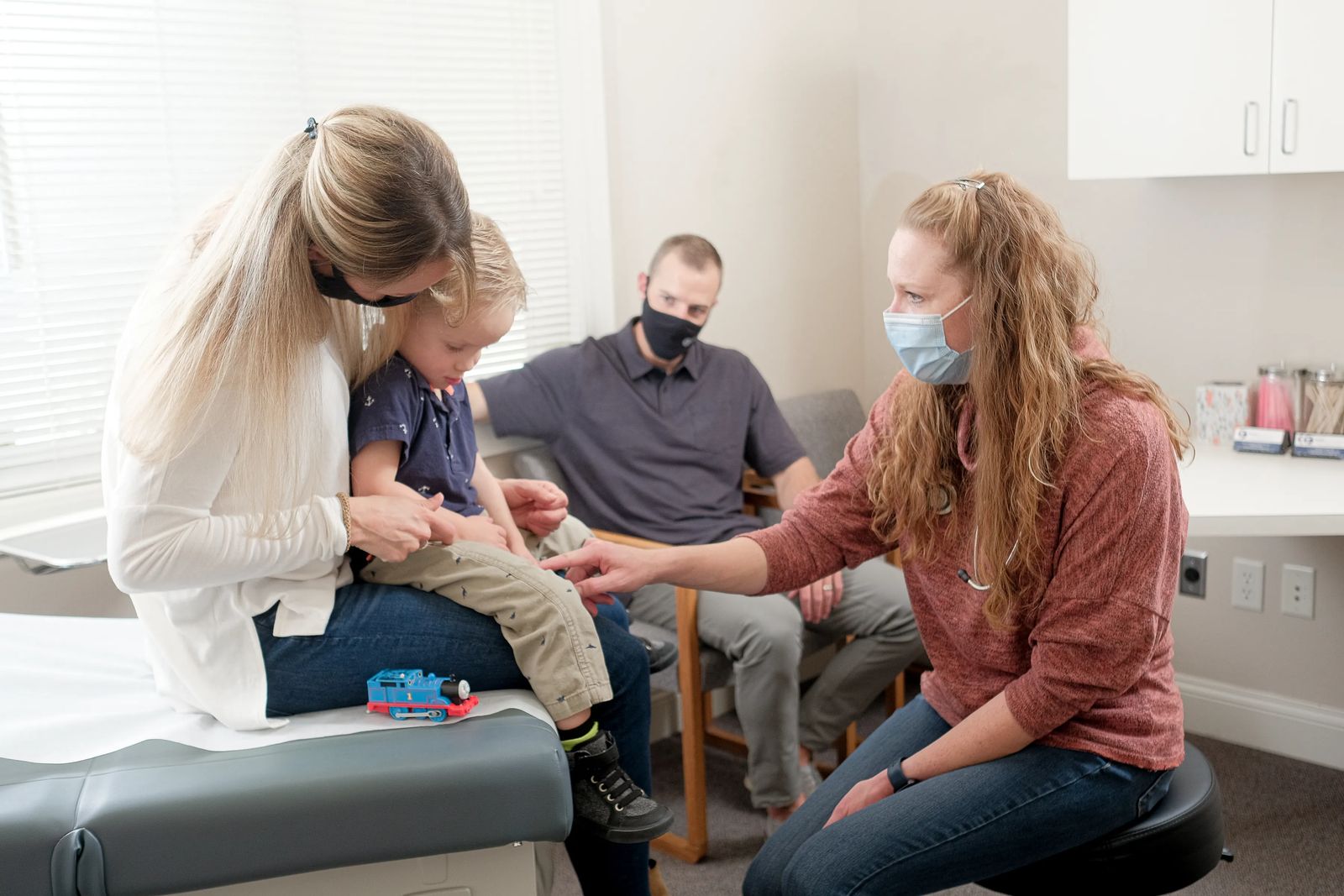 Whitmoyer and Fowler believe their clinic provides obvious benefits for their patients, but Flex Family Health is a reimagining of healthcare for them too. Both providers agreed that the patient-centered approach is refreshing after careers in the traditional delivery model. Depending on the nature of the visit, exams at Flex Family Health generally take 30 minutes to two hours, compared with most walk-in-clinics that see patients for an average of 15 minutes.
"I like to spend time with people and listen," Fowler says. "If you just let them talk, they're going to tell you what is going on."
After her residency, Fowler moved to Glasgow where she worked in general practice. As one of the few providers in the area, the hours were long and stressful. After only a few years she was burnt out.
"I was ready to be done with medicine," Fowler says.
She relocated to Billings and went into esthetics. It gave her the break she needed, but she soon found she missed medicine, so she transitioned into an employer-based clinic where she met Whitmoyer. Together they envisioned a better model for healthcare.
"What we've lost in healthcare is our connection to people," Fowler says.
They were drawn to the direct primary care model as an opportunity to bring that focus back to the patient. To stay patient-focused they serve only about 500 to 600 people, a relatively small number compared to providers in traditional healthcare models.
"I've always been someone who likes to do things my way," Whitmoyer says. "We're not here to make millions. We're here to help people and fill a void in the community."
Flex family care has brought them both back from the brink of burnout.
"My work-life balance is so much better," Fowler says. "I'm in charge of my own schedule."
She takes Wednesday afternoons off to take her daughter to dance lessons, and Whitmoyer has the same flexibility for his family as well.
"I almost quit nursing because I was so burnt out," Whitmoyer says. "Now I'm so glad I didn't."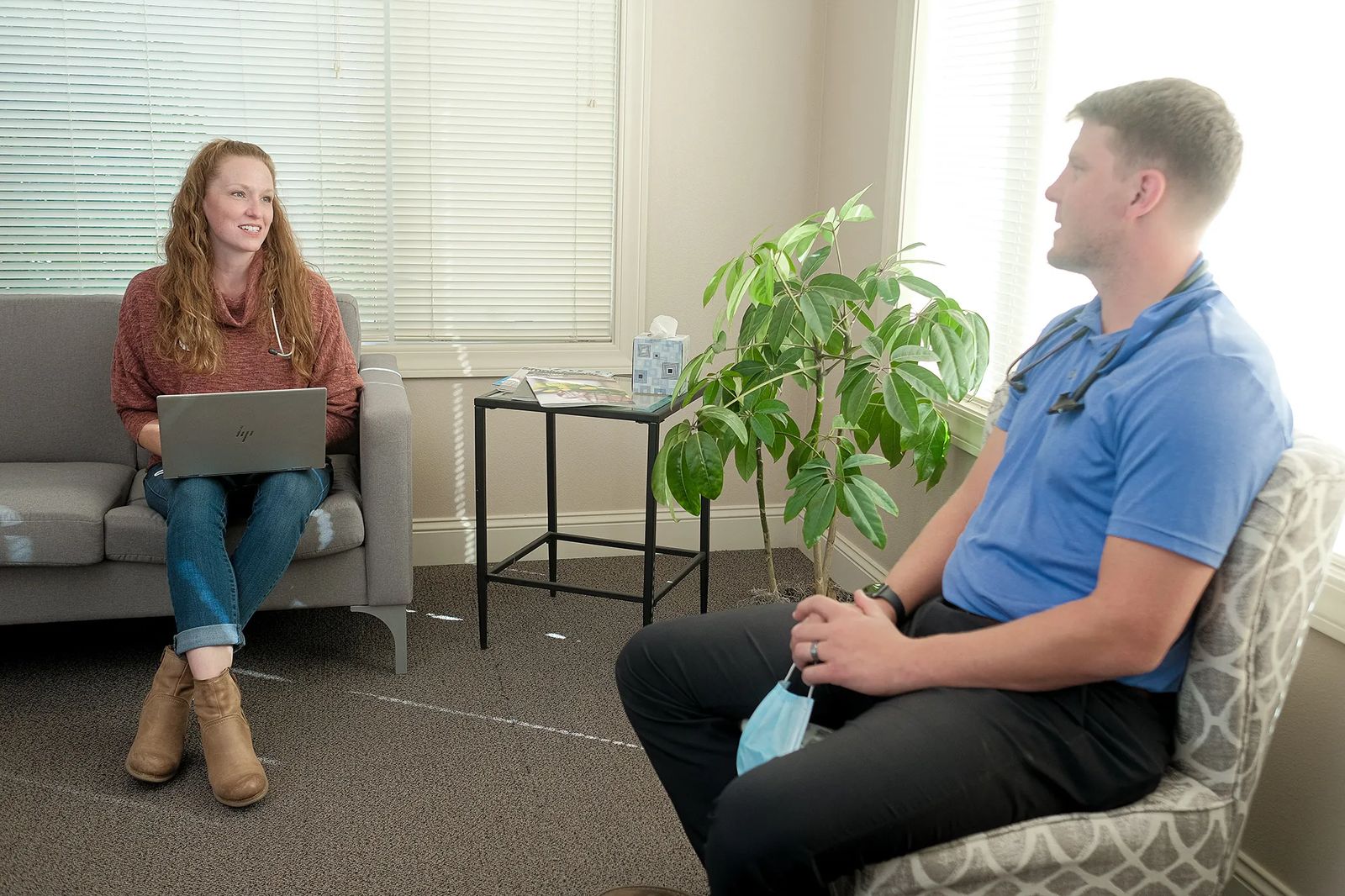 They have discovered that most people want to make a commitment to their health but tend to put off care because of the long wait and, at times, impersonal service. At Flex Family Health, Whitmoyer says, people reach out for an appointment sooner because it's easy to get in. As a result, their patients are using more preventive medicine.
Whitmoyer and Fowler take a holistic approach to treatment, and work to find the best possible solutions for people, considering all facets of their lives. They take time to listen to their patients and educate them. Frequently, Whitmoyer and Fowler work together on a treatment plan.
"We each have different experiences and sometimes you will have both of us bouncing ideas off each other," Whitmoyer says. "We're always trying to think outside the box to help people."
For many Flex Family Health patients, there's no comparison between the direct primary care model and the traditional healthcare model. There's no way to put a price on convenience, quality and peace of mind.
"Our clinic is the same as any other clinic," Whitmoyer says. "We're here for anyone and everyone."
TO LEARN MORE, visit flexfamilyhealth.com