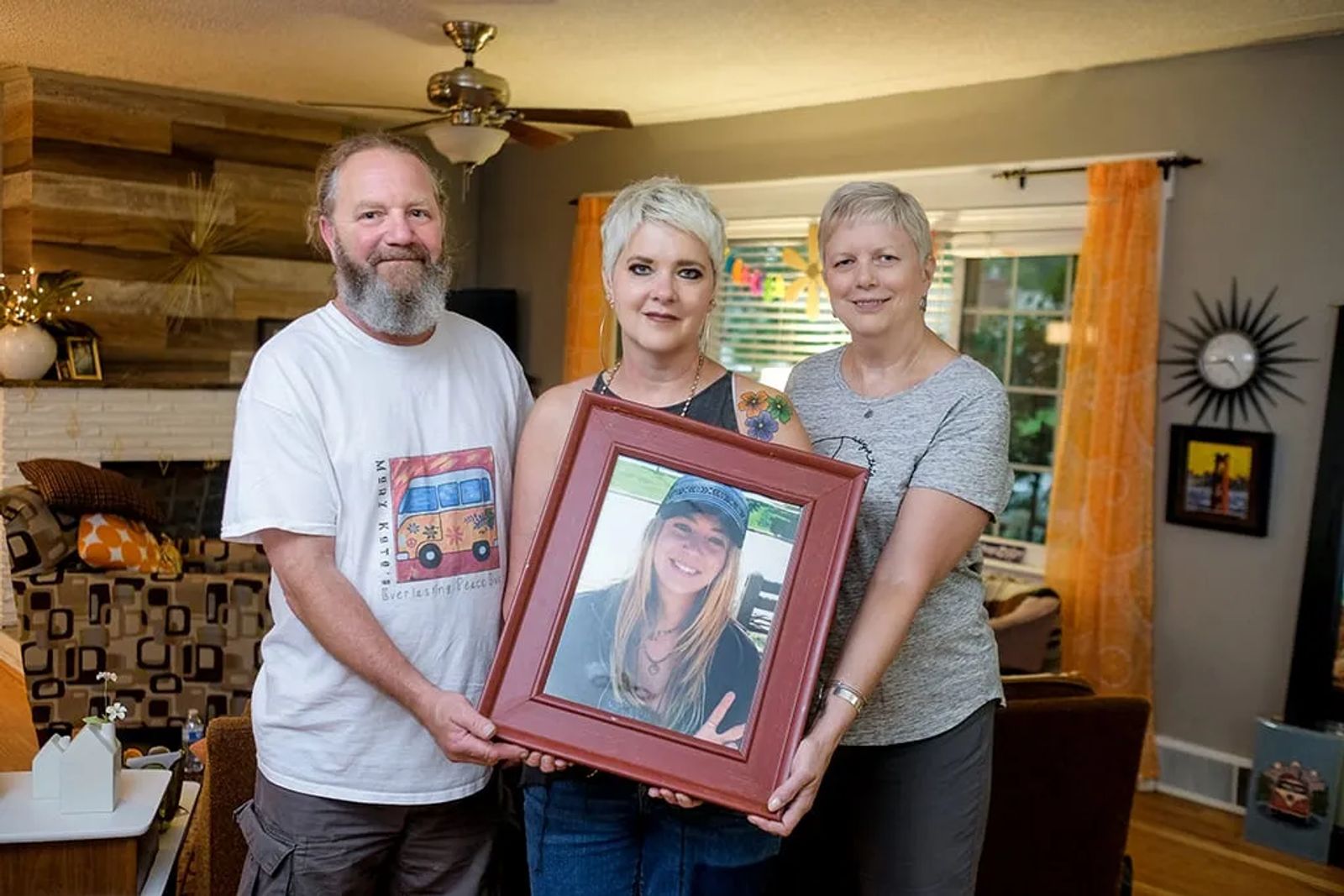 Family's Mission to Fight Opioid Addiction
Remembering Mary Kate
Carol and John Keenan always considered themselves somewhat private people. A series of events in the fall of 2016 changed that. It started with a powerful obituary, a call from a news reporter, and the realization that their 22-year old-daughter, Mary Kate, wouldn't be coming home after an opioid overdose took her life.
"She was happy, always laughing," Carol says. "She was just a goofy, goofy girl." She calls Mary Kate a wild spirit with the heart of a gypsy, one who always cheered on the underdog.
"I loved the way she smiled and giggled," John adds. As he talks about his only child, he recalls those special father-daughter moments — the jokes they shared, the times they set up a tent in the front yard, just to sleep under the stars.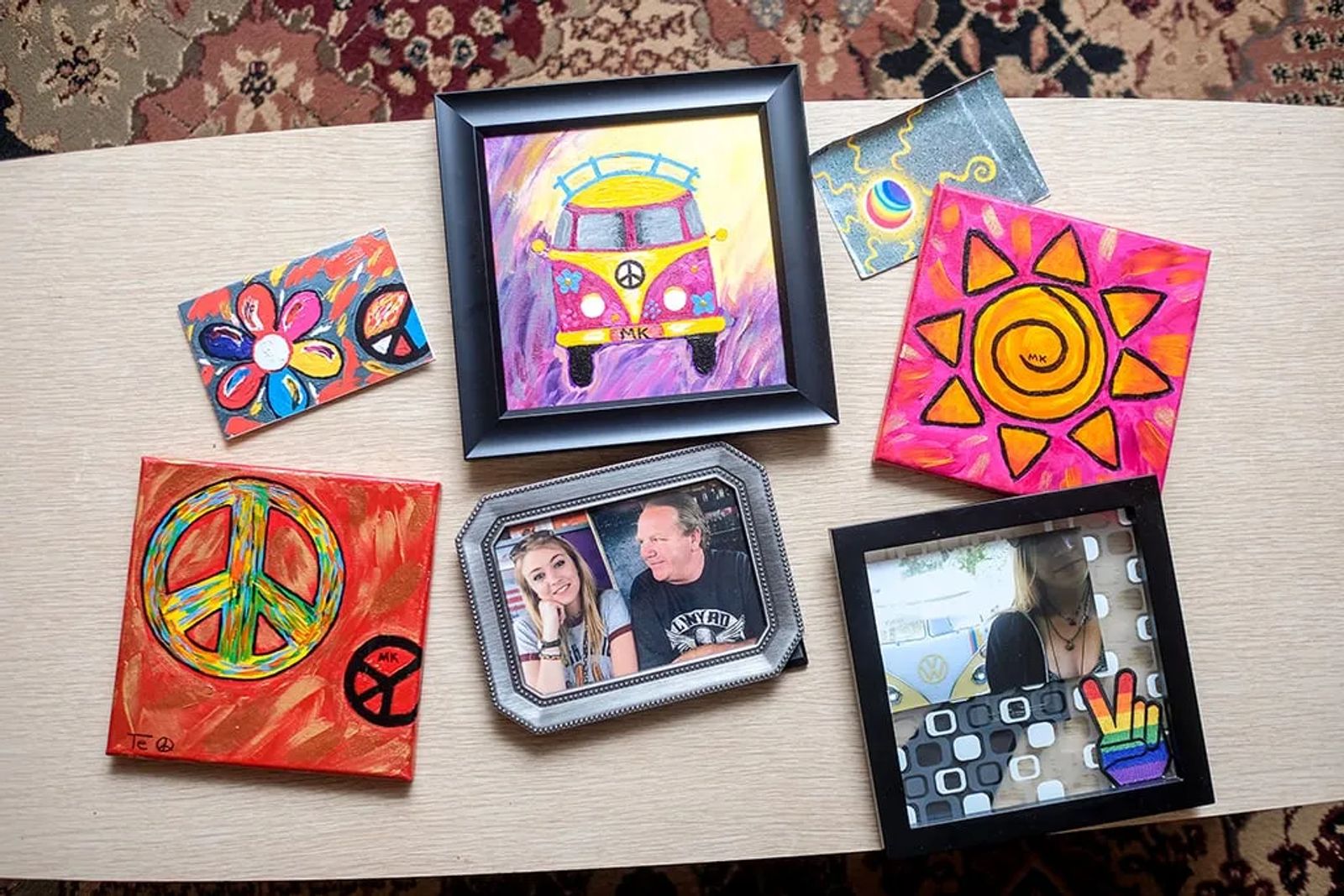 It was in high school that their bubbly daughter started to change, revealing a darker, moodier side.
"I remember when she was in high school, she started drinking," says Tami Evenson, Mary Kate's aunt. "I remember when she got busted for smoking pot. She went from drinking to pot to this to that and by that time, she couldn't stop."
Mary Kate's appearance started to change.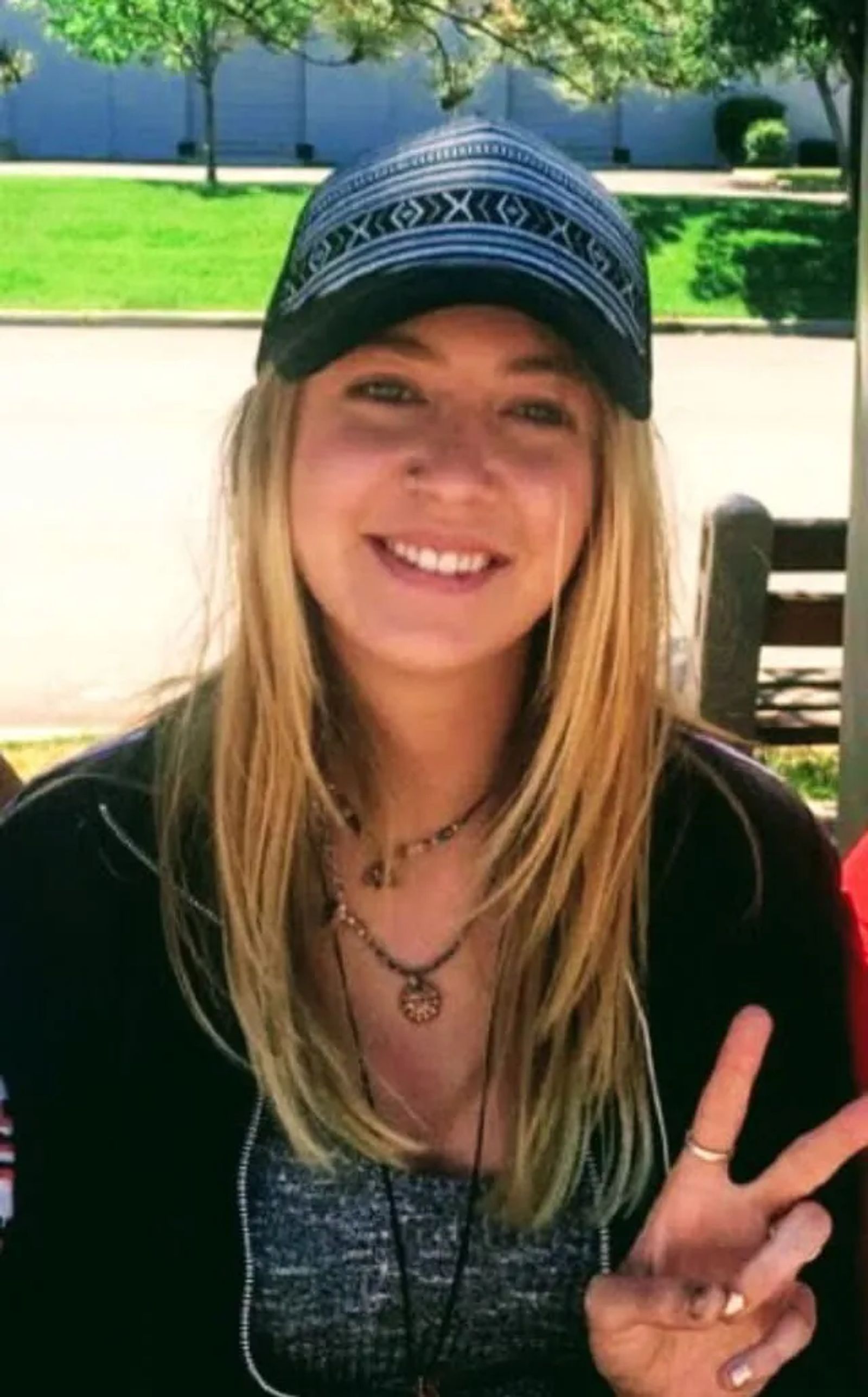 "She lost a ton of weight," Carol says. "She was kind of mean-spirited, which she never was. That wasn't her at all. After graduation, she lived at home, but she'd be gone for days at a time." She got mixed up with a criminal crowd.
As Mary Kate started her downward spiral, Carol and John tried everything to reach their daughter.
"A lot of times, at least for me, it was a heck of a lot easier to put your head in the sand and just hope like hell that it all goes away," John says.
After her boyfriend was arrested for stealing a car, Mary Kate called her parents from the police station. For Carol and John, it was the last straw. In August of 2015, the couple made arrangements to check Mary Kate into rehabilitation at the New Roads Treatment Center in Utah.
"It was all about getting out and getting moving very quickly," John says. He and Carol told Mary Kate to pack her bags and with just the clothes on their backs, they boarded an early morning flight to get their daughter into treatment.
"She was just this wild woman," Carol says. "She had lost her driver's license. When drug addicts spiral out of control, everything gets lost. So we went to the airport with her second-grade student ID and we got her on the plane." John adds, "We explained to TSA what we were doing and why and they let us through."
Just before the family was supposed to board, Mary Kate made a run for it. John and Carol found her outside, sitting in her boyfriend's car. They later suspected he showed up to give Mary Kate one last fix.
"I thought, this is over. She's done," Carol says. "She was in the car for about 20 seconds. She came out and we had to go through security all over again."
Fifteen months later, Mary Kate had made it through rehab and was in a sober-living apartment. "She thrived there," Carol says. The light was starting to come back in Mary Kate's eyes. She had made sober friends, started to get her health back and even joined a softball team. Things were looking up.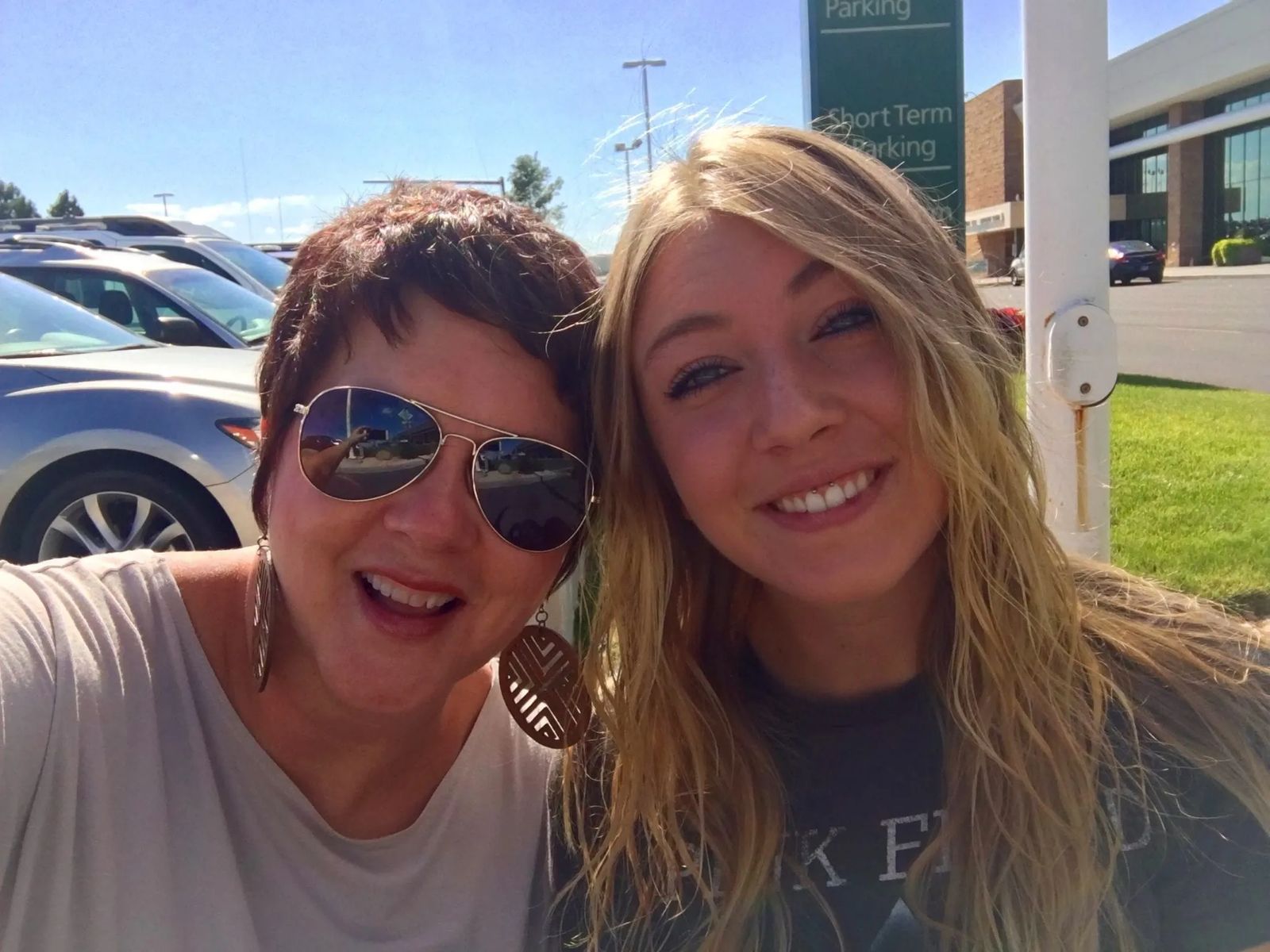 But on the Friday before Thanksgiving in 2016, Carol knew something wasn't quite right.
"I texted her that weekend," Carol says. "When I texted her, she always responded. She never responded. I said to myself, 'Something is wrong.'
"On Sunday, we got a call from the sober-living apartment manager who said Mary had been missing since Friday night. They found her in her room on Monday morning. They had originally told us they found her alive."
It was Nov. 21, 2016, and Mary Kate, found on the floor of her apartment, was dead from an opioid overdose.
"The dope she took was being homemade in Utah," John says. "They actually had a stamp that would put an 'oxy' print on the pill so that you would think you were getting oxycodone. They were making it and mixing it with fentanyl and something else. Three people died that weekend of the same overdose."
Not long after Mary Kate's death, the Drug Enforcement Administration raided the Cottonwood Heights, Utah, operation that was making the counterfeit oxycodone. They found about 70,000 phony pills, and agents said that millions of pills could have been dealt from this home over time. The fentanyl powder — a drug that's 100 times stronger than morphine — was ordered by mail from China.
"That's what started our new journey," John says as he lets out a long sigh.
When the obituary hit in the Billings Gazette, it wasn't long before the Keenan's phone rang. KTVQ reporter Aja Goare was on the other end of the line.
"She said, 'I read your daughter's obituary and I wondered if I could talk to you,'" Carol says. "She told me later that she planned on me saying, 'Are you crazy? No way!' Instead, I said, 'Sure.'"
"I saw Mary's picture and initially thought she was beautiful and also appeared my age," Aja says. "I read the obituary and it was incredibly raw and honest. Reading it, I was reminded of the struggles with addiction I've seen in my own family and just how fine a line there is between life and death for someone on that track." Aja adds, "I went to Mary's funeral and listened to her aunt tell the crowd the ugly truth."
That phone call sparked a news story that opened the door for John and Carol to talk about their loss with anyone who asked. Their candid nature got them invited to a handful of discussion panels targeting the prevalence of opioid addiction. They've talked in Red Lodge. They've presented their story to the medical teams at Billings Clinic, where Carol works as a nurse. They've spoken at their church, First United Methodist. This fall, they are sharing their story with students at Billings Senior High. They've gotten social media messages and phone calls out of the blue from others just wanting to talk.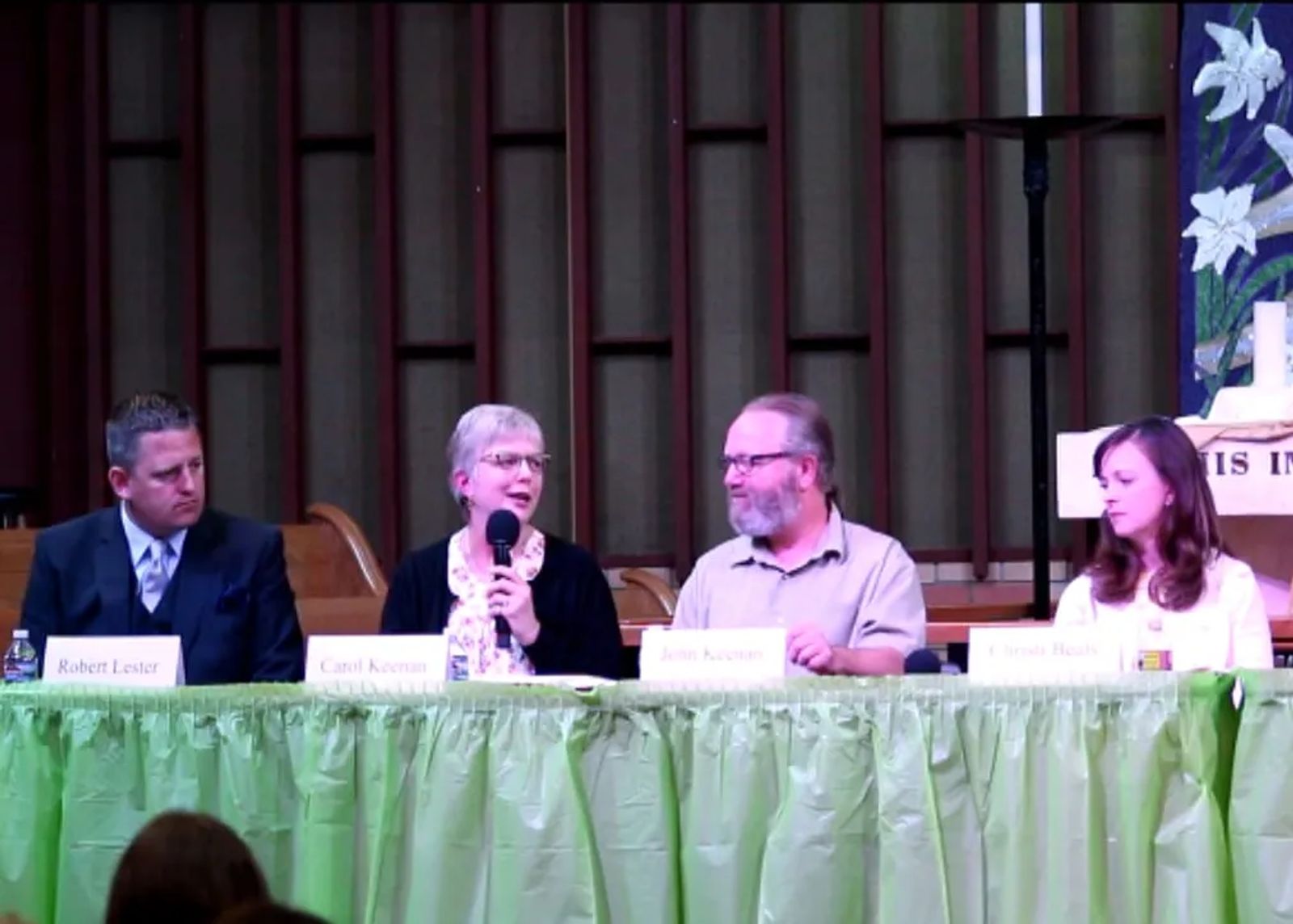 "This is our way of helping, by talking to parents, talking to kids," Carol says, adding that she sincerely hopes it sparks a conversation or two. "It breaks the stigma. It's not something that you just start talking about when you are at coffee with your friends."
Each time Carol and John share their story with a new audience, they can't help but wonder what might have happened if Aja hadn't called to inquire about the heartfelt obituary they penned to honor their daughter.
"I think she really was the one who started the whole process for us. It is amazing how many people saw that story," Carol says about their journey.
"I think I was just an outlet for them during an awful period in their lives," Aja says. "They found their voice doing the story, but they had it all along. I think if more people were willing to talk about the issue like the Keenans do, it wouldn't be so taboo and families wouldn't have to mourn in secret." Since the story aired, Aja has moved on to take a job at KSBY in San Luis Obispo, California. She's kept in touch with the Keenans ever since. "They mean a lot to me and I am proud of the amazing work they've been doing," she says.
Mary Kate's obituary ended with an anonymous quote that reads, "Goodbyes hurt the most when the story was not finished." A sober reminder of how quickly life can turn.
"We still have a lot of up-and-down days," John says. "That hasn't changed."
"But the bad days," Carol adds, "have gotten less."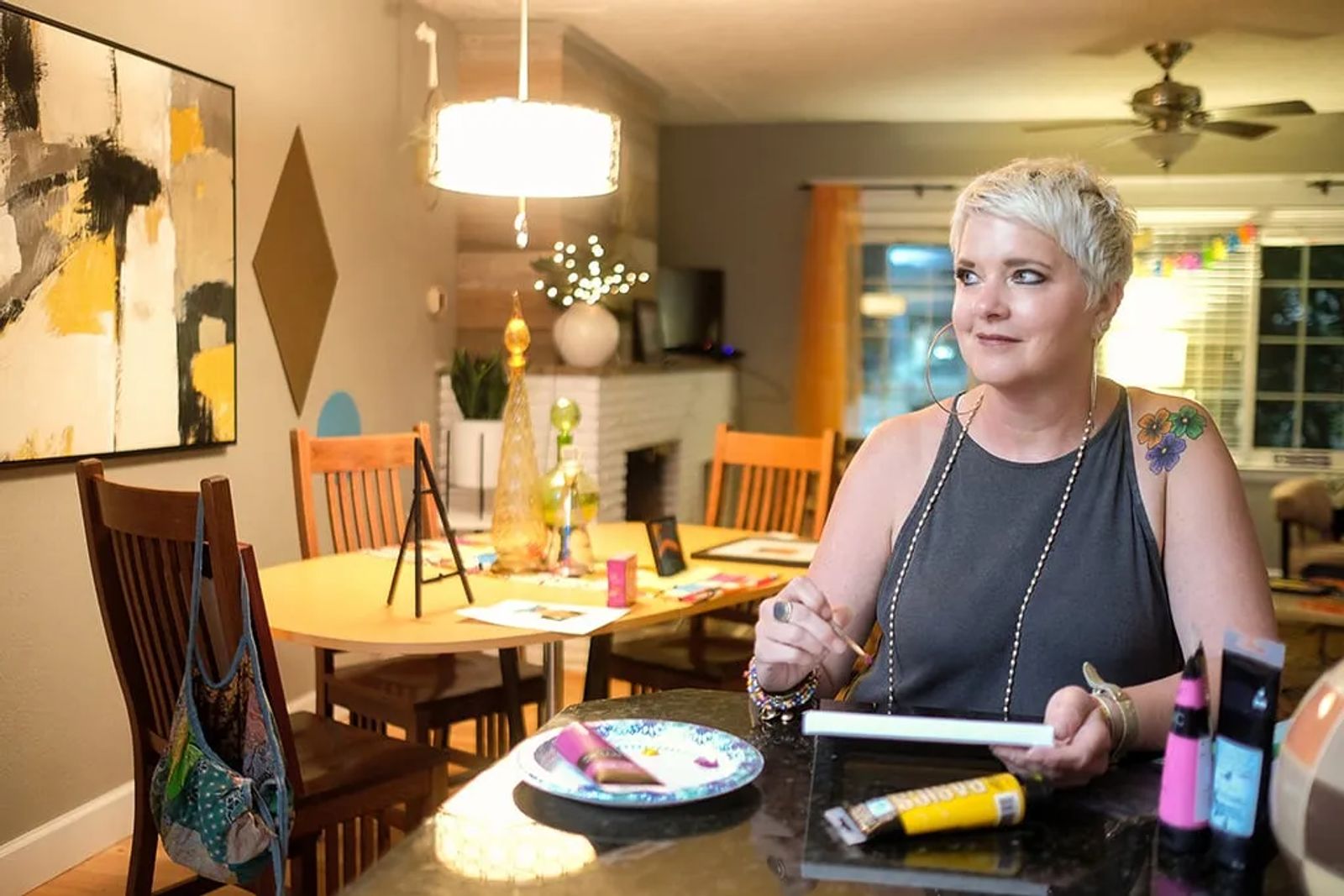 Tami Evenson, Mary Kate's aunt, has taken up painting things close to Mary Kate's heart — peace signs, flowers, VW vans. She's auctioned them off to raise funds and awareness to combat opioid addiction.


DID YOU KNOW?
Since 2000, the rate of prescription drug overdose deaths has doubled in Montana, with more than 700 deaths from prescription opioids alone.
For every 100 Montanans, there are 83 painkiller prescriptions written annually in the state.