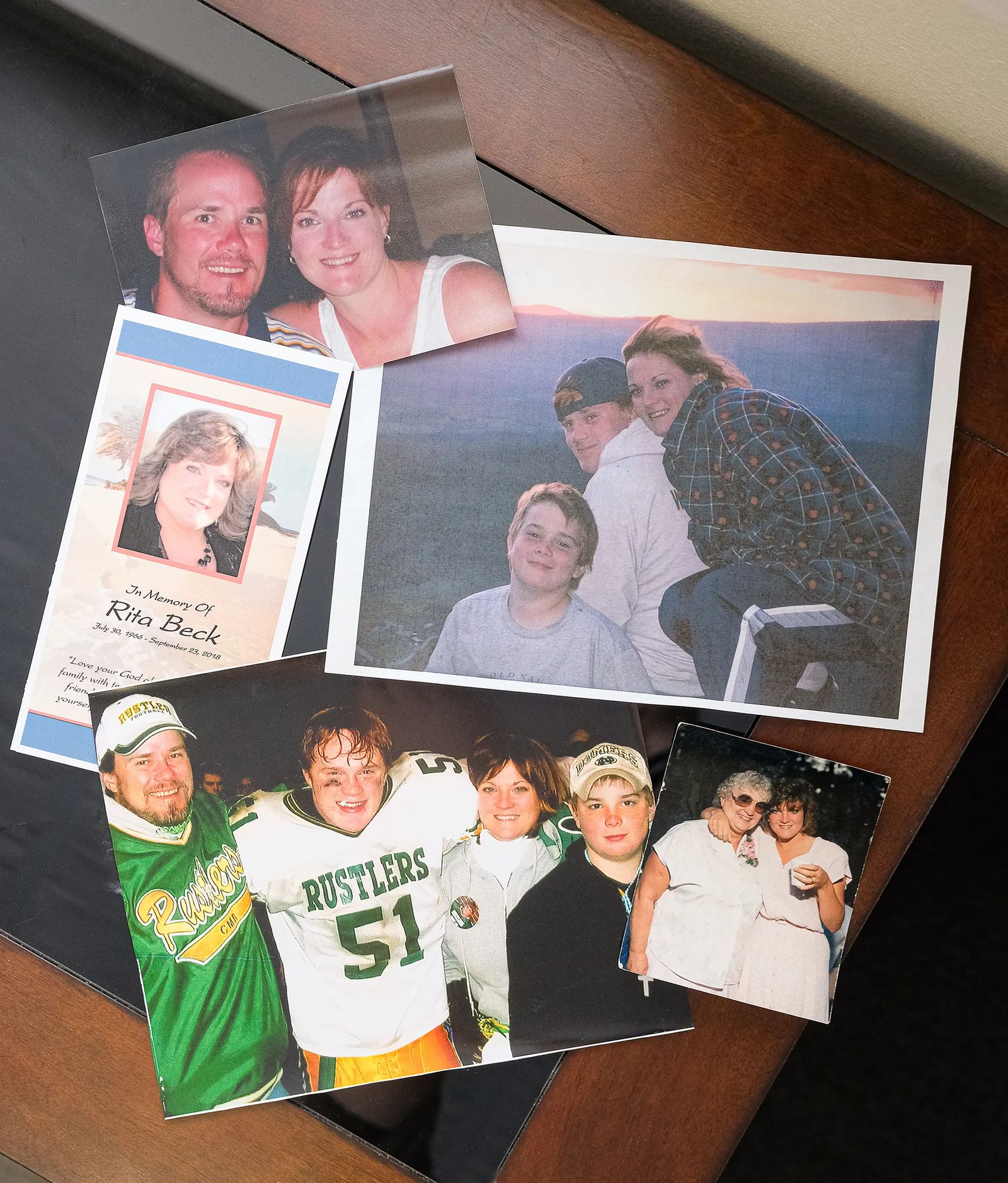 Remembering Rita
Grief turns into a beacon of hope for those in need
By all accounts, 52-year-old Rita Beck was a dynamo, a woman who worked fast, loved big and rolled up her sleeves to get the tough jobs done.
"She was, spirited, very spirited," her sister Teresa O'Neill says. "When she was in the room, she lit up the room."
Her careers showed a woman who led with passion. For 15 years, she worked at the alternative school in Great Falls, helping teen parents navigate life. She always chose professions aimed at helping others and, after making the move to Billings, she created Discreet Solutions in 2012 with the hope of giving elderly and underserved Montanans affordable access to incontinence supplies.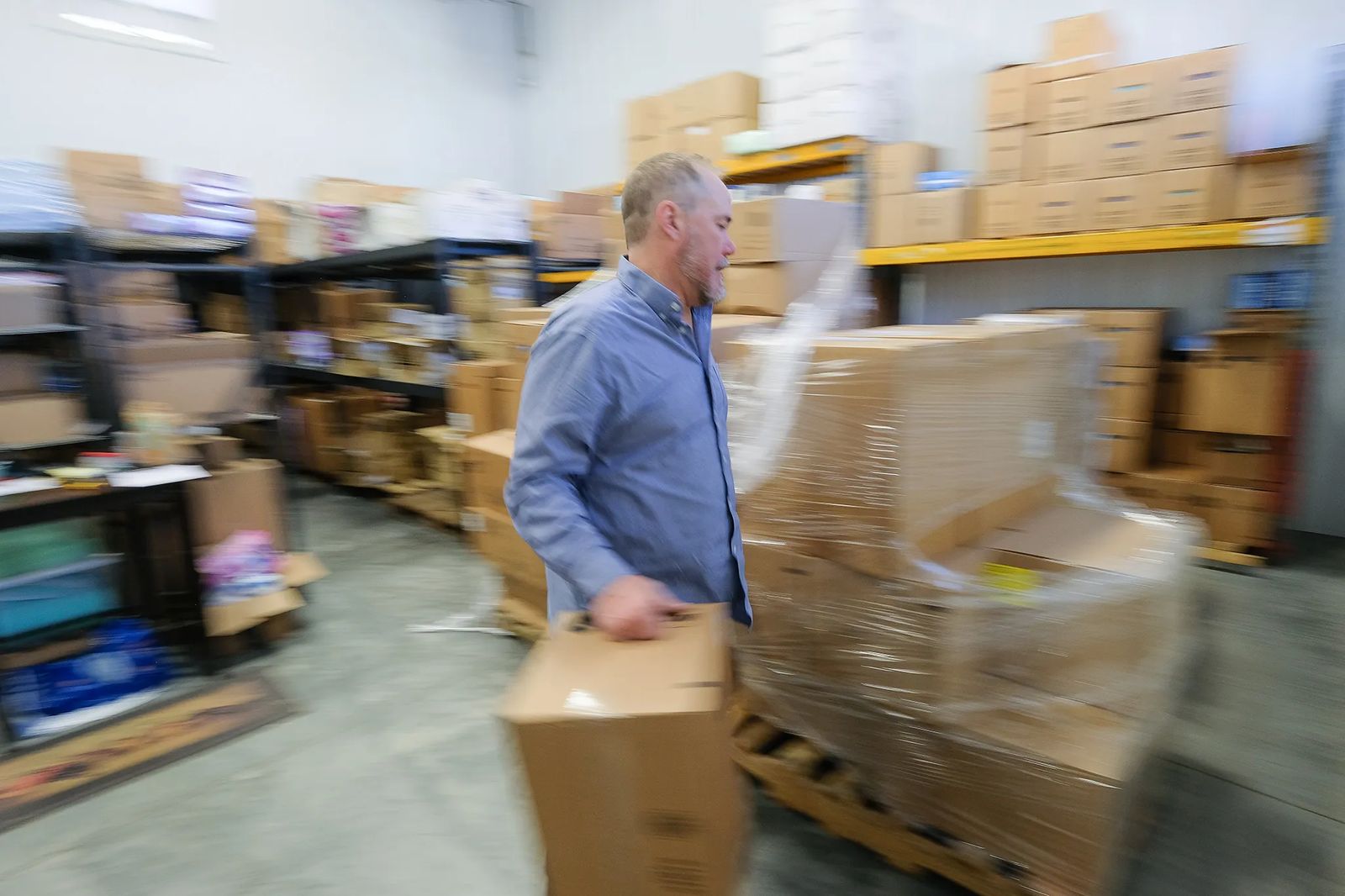 "She started this business that gave back, and yet it allowed her to function because the grief inside her was so deep," Teresa says. "This was her avenue to do that."
The cracks of grief started in 2006 when Rita and Doug Beck's son Jake suddenly died in a freak accident when he and a friend went to get gasoline to fill the tanks on their jet skis.
"It was a 90-degree day," Teresa says. "The fire marshal believes something ignited fumes coming from the plastic gas cans at the back of the station wagon and that ignited the whole car on fire." Teresa says Jake drove off to the side of the road and he and his friend struggled to get out of the burning car. They managed to get down a steep embankment before submerging themselves in nearby Swan Lake.
"The other guy survived with horrific burns all over his body," Doug says. "Jake didn't have the strength after all of that, and so he drowned." Jake was just 19.
Teresa says her sister carried a lot of guilt over the tragedy. "Rita said, 'Why didn't I teach him not to carry a gas can in the back of his car?'"
In 2015, Doug and Rita would be tested again, this time with their son Kyle, who for more than a decade battled severe mental illness.
"Kyle started to show signs of schizophrenia not that long after Jake died," Doug says.
"Rita was very much a mama bear, trying to do anything she could to take care of her son who was injured while having lost another," Teresa adds.
As Doug talks about his son, who battled mental illness for close to a decade, he shares how Kyle got his big heart from Rita. "Kyle would invite homeless people up to his apartment to sleep when it was super cold outside," Doug says.
On June 30, 2015, while in a psychotic state, Kyle took his own life.
"I say we lost him to schizophrenia because it often ends in suicide," Teresa says. "Doug and Rita's lives were forever changed with the loss of both of their sons." Teresa is often reminded of one of her little sister's favorite quotes. "It is a Mother Teresa quote: 'I know God won't give me anything I can't handle, I just wish he didn't trust me so much.' That was her."
For nearly six years, Rita poured herself into her work expanding Discreet Solutions. In the back of Rita's mind, she hoped the company could provide a future for Kyle. It started in the family's home before moving downtown. They outgrew that space, moving to a larger office on the far West End. Doug says the connection with her customers was important to Rita. When they hired delivery people, she spelled it out that if a client needed someone to talk with, to make the time.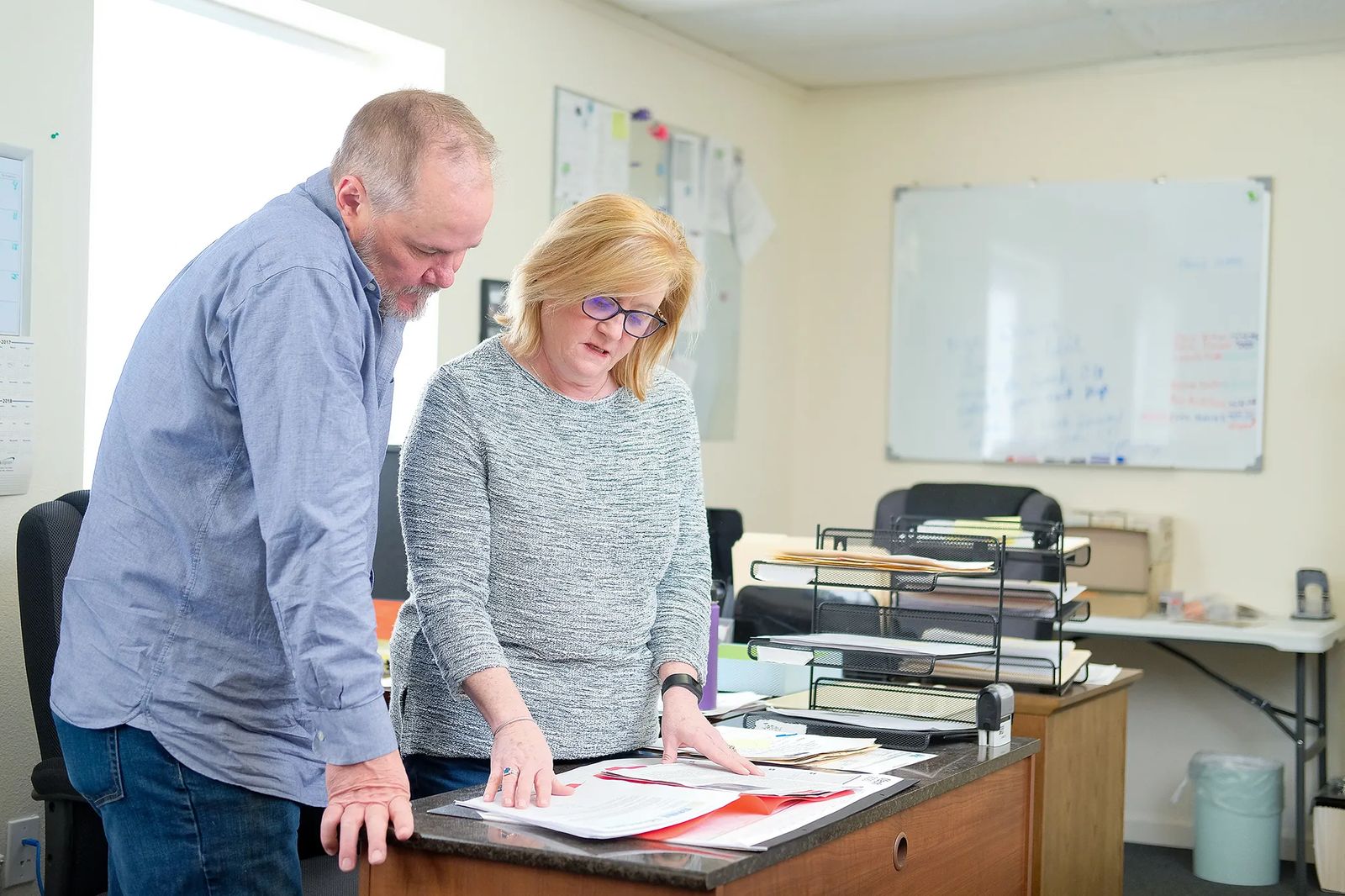 "She said, 'We will get all the deliveries done but if there is a person that is wanting you to sit down and visit, sit down and talk to them. She was big on that," Doug says. There were times when Teresa went along on some of those deliveries.
"We would walk in and we were the only people they saw sometimes," Doug says. "I always thought, 'Wow, I wish I was that giving of a person to put aside my own pain and just want to engage.' She was someone who helped people who couldn't help themselves. She lived that."
Rita and Doug often sought refuge at their family cabin near White Sulphur Springs. It was a family escape where the family hunted, fished and made the trek to nearby Showdown Montana to ski in the Little Belt Mountains. It was that space that opened the family's next chapter of grief.
"She and Doug were away for one of their weekends," Teresa says. "She had an accident and unfortunately fell down the stairs and was killed, just like that."
Rita died on Sept. 23, 2018. While Doug takes comfort in the thought of her being reunited with their boys, it doesn't mean he understands the "why." On his desk sit the scribbled words he has come to hold dear. They read: "To live the life that lies before you, you have to let go of the life that you had planned."
Since that day, Doug and Teresa knew they needed to do something to remember the three precious lives taken too soon. In February of 2019, they started the Rita, Jake and Kyle Beck Fund with the Montana Community Foundation. Friends and family have funneled donations into the fund and to date, four local charities have benefited.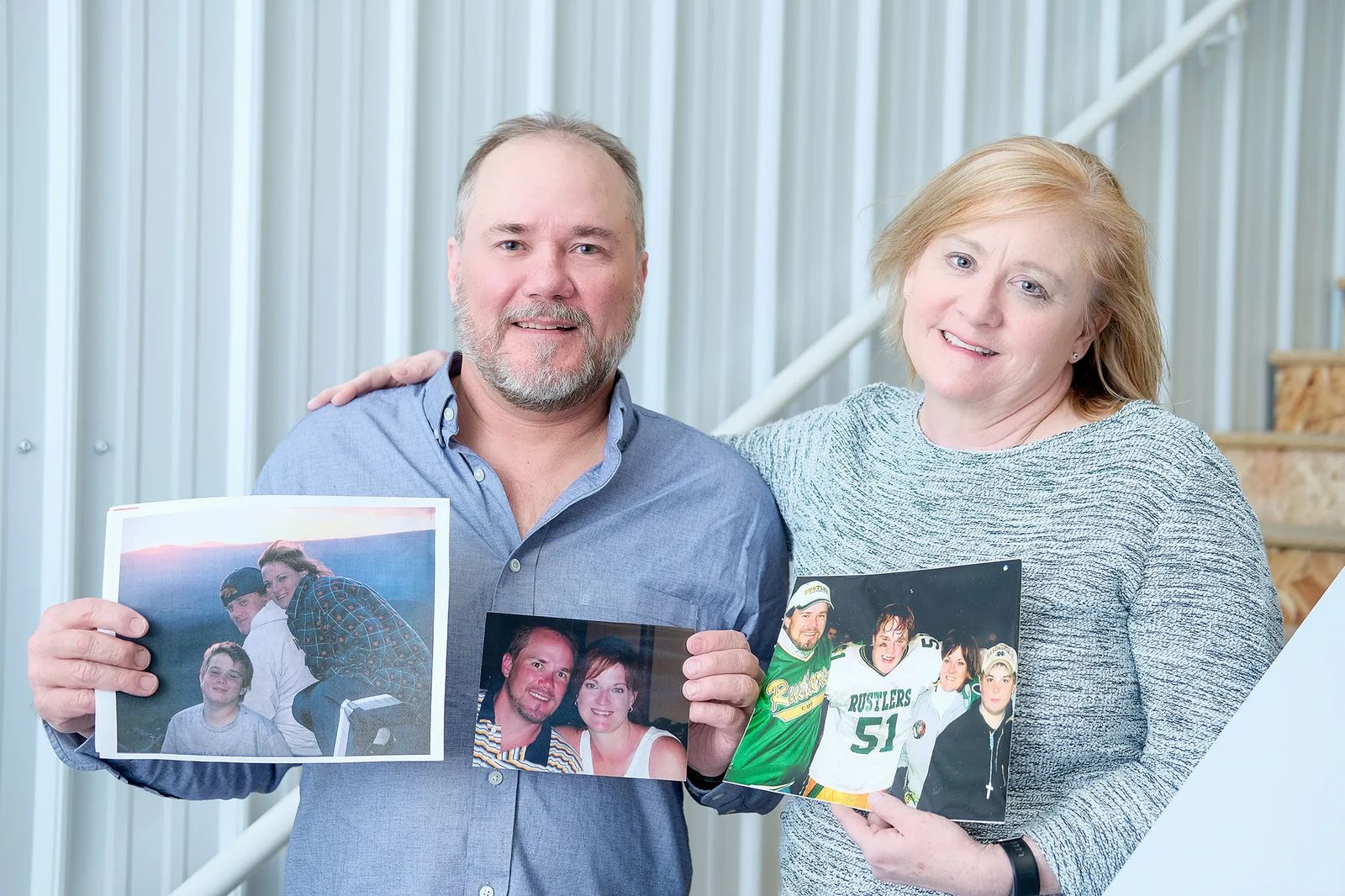 Donations have been given to the Young Parents Education Center, where Rita worked in Great Falls, the Billings chapter of the National Association of Mental Illness, to honor Kyle, and Eaglemount, which provides access to year-round recreation for the disabled, including skiing, which was Jake's passion. The latest donation went to Loving Home Foundation and Bitteroot Babies (see sidebar story), a nonprofit designed to help parents in need. In time, Doug hopes to do some outreach for not only fundraising but grant applications as well.
"It is something that all three of them would have wanted," Doug says. "It gives back to the organizations that need the money most."
And, Teresa says, it helps shine the light on her baby sister and the nephews she misses immensely.
"This fund keeps their memories alive," Teresa says. "It's a way for us to say, these people mattered."
TO DONATE TO THE RITA, JAKE AND KYLE BECK FUND, visit their Montana Community Foundation page at www.mtcf.org/Beck-Fund.