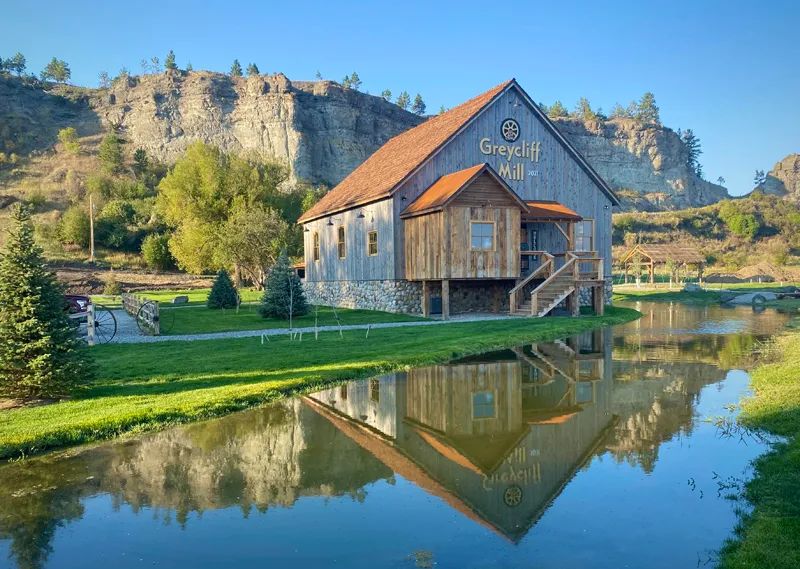 Restoring Heritage for the Future
A visit to the Greycliff Mill
Standing majestically next to the gray-tinted cliffs near Big Timber sits a gristmill rich with historic charm. The renewed 1874 mill sits inside a 262-year-old Dutch timber-frame barn that made its way cross country from the hills of South Carolina.
Today, the Greycliff Mill is home to the handiwork of Avery Brandstad and Rachel Lindsay. The two are now using the space to honor the craft of handmade foods and wares.
Matt Brandstadt came to Montana to live near his father, who relocated to the Big Timber area in 2017. Matt, who was born in Montrose, Colorado, grew up in New Mexico, finally settling in Texas near Waco. Right after high school, he went to work for Heritage Restorations, of which he is now a co-owner, establishing a presence in Montana.
Over the 20 years he's worked for the company, he's helped install timber- frame projects in China, Australia and New Zealand. His most memorable experience was "raising a frame in downtown Yokohama Japan," one of Japan's most populous cities.
Spending five summers on his father's ranch with his family sparked the dream of living under the Big Sky.
"I always wanted to move here," Avery, Matt's wife, says. Matt and his son spent eight months building their house, and in May, the rest of the family moved here, planting themselves in the new home built on 200 acres.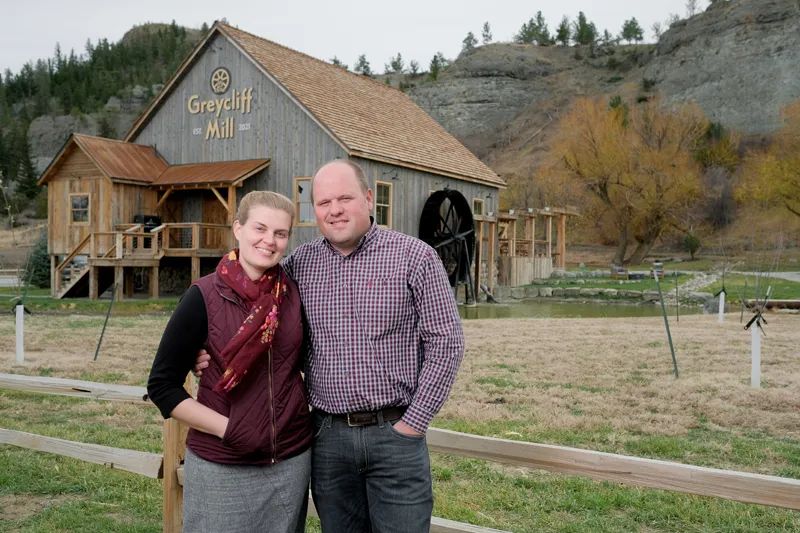 As the oldest child in a family of five boys and four girls growing up outside of Dallas, Avery says, "I was the second mom." The responsibilities she undertook as a girl carry over to her life now. Matt and Avery married in 2005 and now have four children ranging in age from 4 to 15.
In cooking for her family, she says, "I cook whatever we have to cook." The rhythm of her speech picks up as she continues: "I cook Greek. Then American, beef tenderloin or filet mignon." Then she jumps to using garlic butter for grilling the meats and then talks of, "homemade sourdough crackers. We will get those on the shelves to sell."
Along with homeschooling her children she is making jams, preserves and pie filling to sell along with soaps.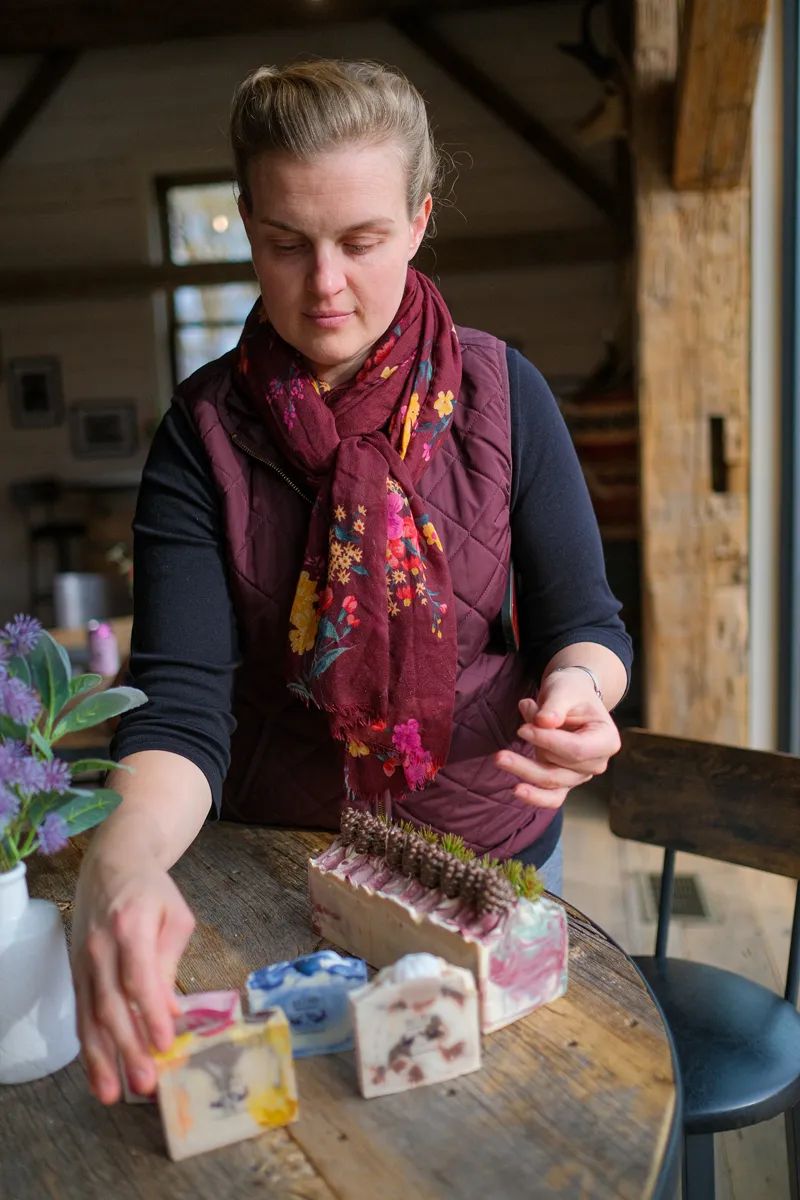 "My mother used to make soap," she says. From the milk of a Jersey cow named Piper, she's also producing mozzarella, yogurt, cottage cheese and cheese curds. A new cheese cave is also in the works.
"We are building a 32-by-72-foot greenhouse with a six-foot drop," Matt says. Geothermal features will help pump warm water through pipes into the growing area. A tunnel is planned between the greenhouse to a cheese-aging cave.
"It is a full life," Avery says. "It is a busy life. But we're surrounded by a great support group," including Elisha Sherman, manager of Greycliff Mill. Bimonthly farm-to-table dinners are offered, and quickly sell out because of their popularity. Once again, she talks excitedly of the opportunity for them to share nourishment with guests. Each dinner carries a theme.
"We have served food from India – Indian buttered chicken and masala. Mexican – wheat tortillas and beef fajitas." For the holidays, the Thanksgiving-themed dinner brought farm-raised turkey to the table, and prime rib with sweet potato rolls for Christmas.
"We look at what we have in raw ingredients," Elisha says. His talents were honed while working for a catering company in Texas, along with a stint cooking for President George W. Bush, eventually relocating from Texas to manage the Big Timber Bakery in 2016.
"We are looking for high-quality ingredients. We don't want something that is mass produced," Matt says. "We do not want feedlot-raised cows. We want grass fed, 100 percent of their lives."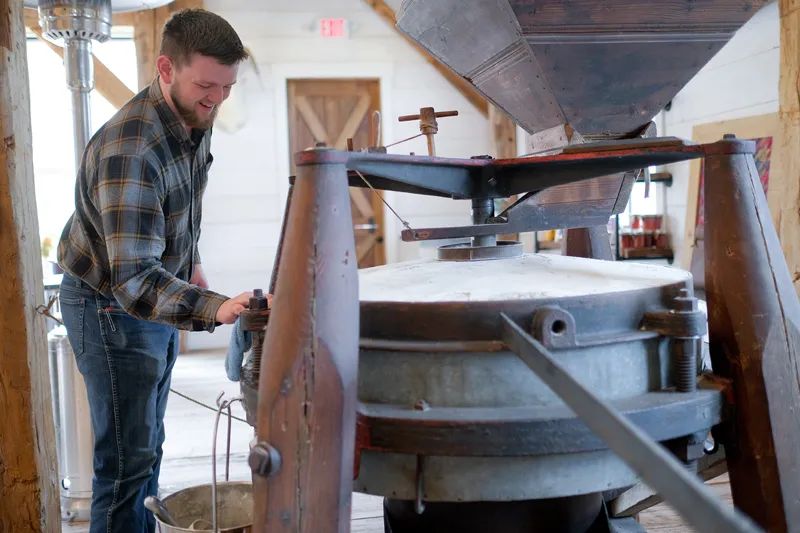 Elisha grinds the wheat used in Rachel Lindsay's bagels. The 14-foot-diameter iron water wheel is propelled by spring water coming from three ponds on property. The water is held in a cistern for better regulation of water pressure used to rotate the grinding wheel. Finding the perfect grind is "by trial and error." While processing upwards of 30 pounds of flour a day from hard winter red wheat, the speed of the grinder is fine-tuned to changes in humidity and temperature.
"The fresh ground flour is fluffier," baker Rachel Lindsay says. "When flour sits longer, it doesn't have much life to it."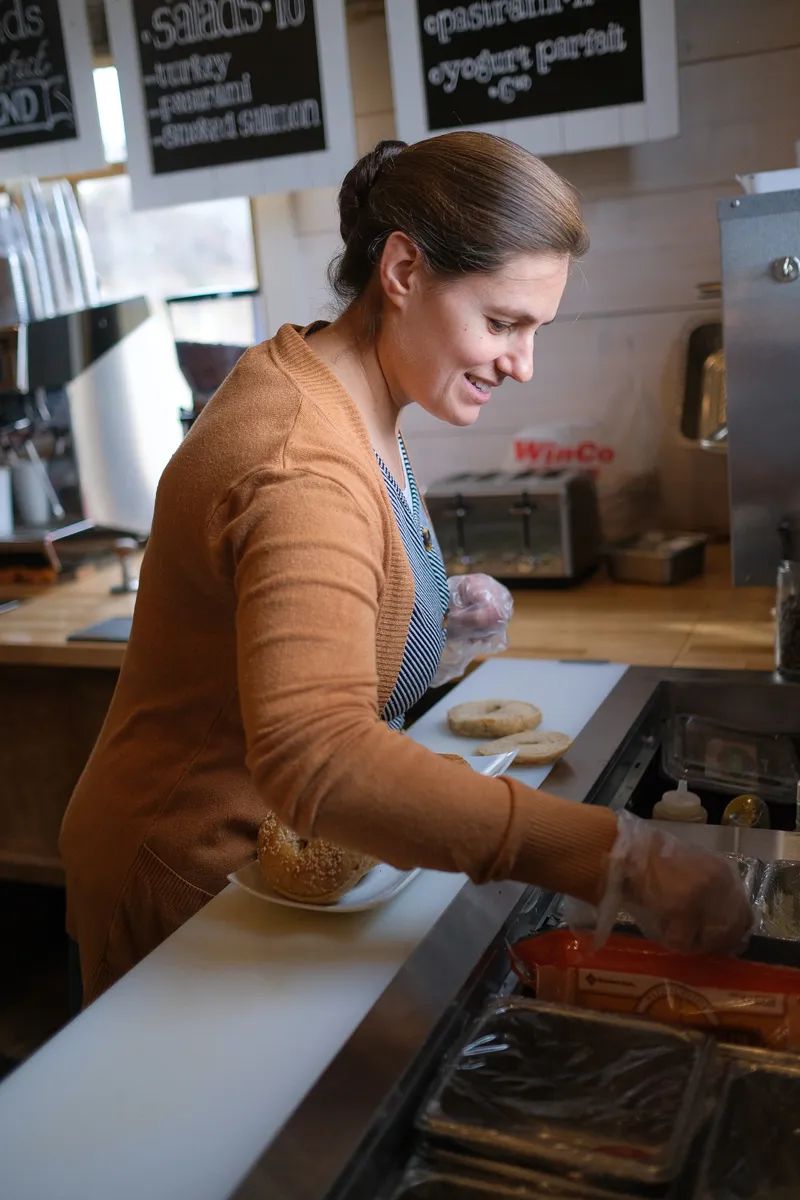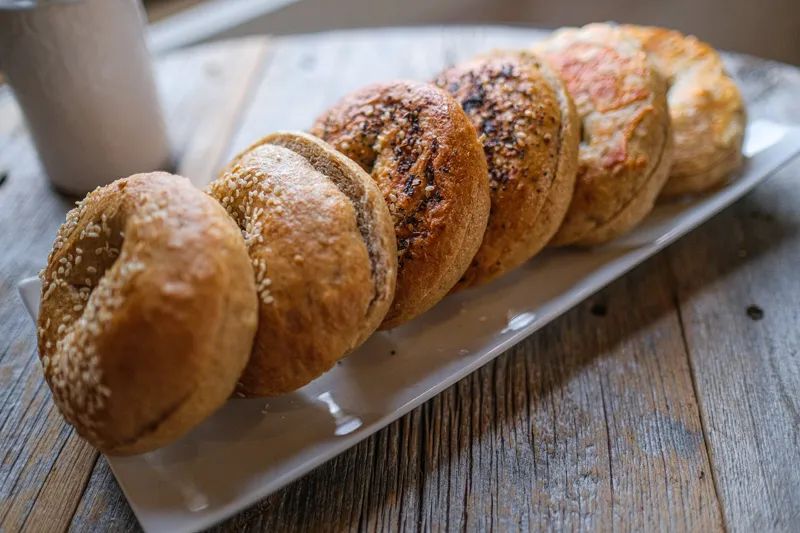 As a native of New Jersey, Rachel was familiar with New York bagels. "I found a few recipes and tweaked them," she says. "I absolutely love baking. Baking is an art." When it comes to bagels, she adds, "it is best to know and feel." She kneads and then boils her bagels in water before baking. She concentrates on producing bagels and has trained Anna Diaz to bake other items such as coffee cakes and cinnamon rolls.
"My dad loved desserts. My mother brought me cookbooks when I was a young teenager," Rachel says. "I learned to bake lemon meringue pies, apple turnovers and made puff pastry. Mom enrolled me in a class in Austin, Texas, where I learned to decorate wedding cakes."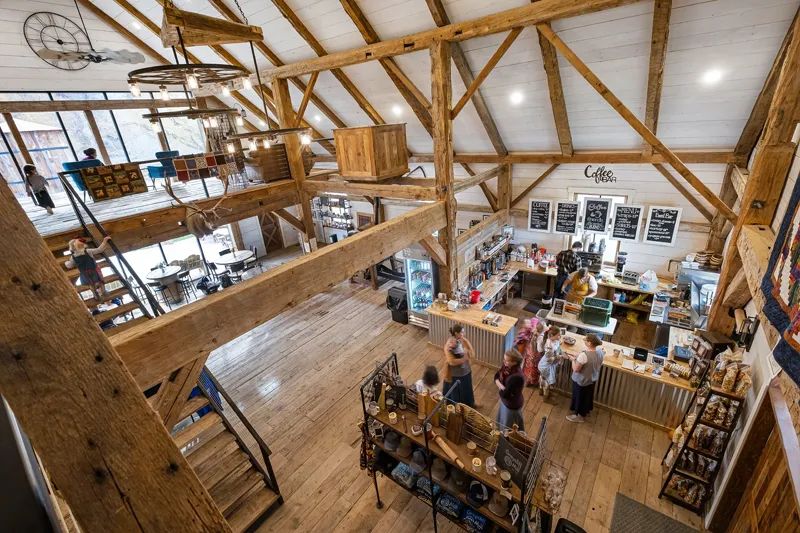 If you go to the mill and sense a kind of family, you're perceptive. "We're an agricultural-based community," Rachel says. "We feel strong ties to the land." Priding themselves in being able to lend a hand to fellow neighbors, the spirit of hospitality continues at Greycliff Mill for all who visit.
"I mostly love meeting new people," Rachel says, "talking with locals and people coming from far off."
To visit the Greycliff Mill, take the Bridger Creek Road exit coming from the east on I-90, and exit at Greycliff while traveling from the west. Grab an espresso and a pastry at a seat by the high-ceiling windows on glass-topped wine barrels under wagon-wheel chandeliers. Your spirit, just like this old structure, will be forever restored.
TO RESERVE YOUR SPACE at one of Greycliff Mill's upcoming farm-to-table dinners or make reservations to stay on site at their 1870 restored cabin, visit visit greycliffmill.com.