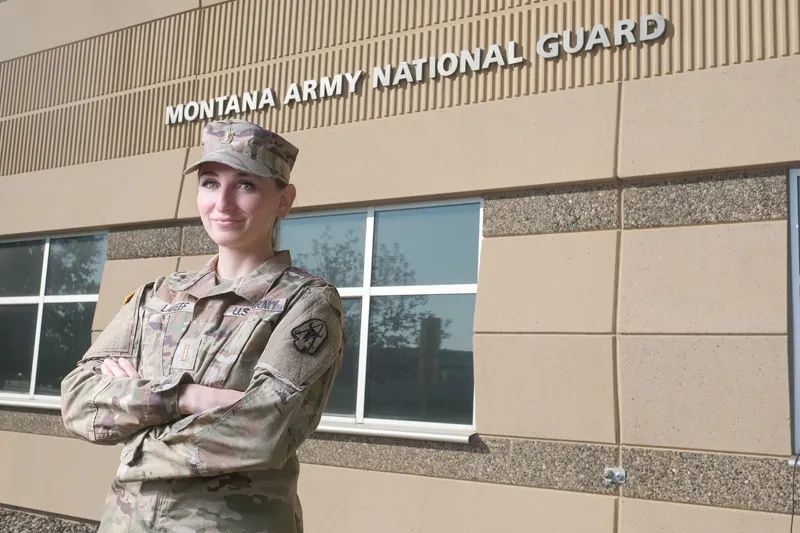 Sacrificial Service
Katie LaBeef splits time between family, two careers and the Montana Army National Guard
Katie LaBeef is a wife and mother with two full-time civilian careers.
She is the sales and service director of Alliance Management Group, a company with more than 300 rentals in several locations around Billings. With the completion of the Farmstead Apartments, a West End complex, that number will double. She's also an agent with Full Circle Realty.
But that's not all. Katie has another career that she's passionate about. Five years ago, she joined the Montana Army National Guard. While training, she's spent months away from her family and is required to spend one weekend a month and two weeks of every summer in training. Last year she received her commission as 2nd lieutenant. She's an Ordnance Officer and as a part of those duties, makes sure all vehicles and weaponry are ready to go at a moment's notice. She's also part of the 15% of women who are also officers in the Guard. She leads a platoon made up mostly of men.
"It's an honor," Katie says. "Being in the Guard has opened up so many things for me. I take a lot of pride in what I do, but I wouldn't be able to do it without the support of family."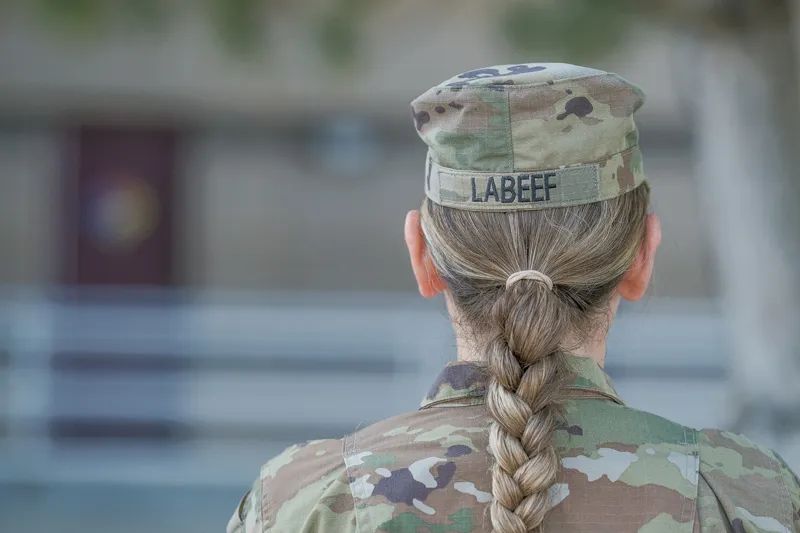 It was a winding road that brought her to the point of joining the Guard, but once Katie made the decision to enlist, she's been grateful that she did.
"I knew it would be challenging in so many ways," Katie says. "It's a sacrifice, but it's one that my family is willing to make."
Family includes her husband, Kyle Trafton, and her daughter, 6-year-old Luna. Luna was just a toddler when Katie enlisted.
Katie and Kyle met at Montana State University, where they were both resident advisors. After marrying and leaving Bozeman, they spent two years at the University of Nebraska before deciding to be closer to Billings, which is home to Kyle.
Katie was born and raised in Illinois. She has a secondary education degree and had just finished her student teaching when she took a position in outdoor leadership at a community college in Colorado. She also has a private pilot's license. With a dream of wanting to be in the Air Force, while there, the ambitious young woman applied.
"It's a stringent test to be accepted," she says. "Twelve years ago, when I wanted to join, I was turned down before the testing even started. All because of a tattoo I have on my left shoulder and upper arm."
Things have changed since those days. The military can't discriminate against tattoos that can't be seen. They still require face, neck and hands to be tattoo-free, but by then it was too late for Katie, who took a job in Bozeman and ultimately met the man she would marry.
"I don't regret that I didn't get in. Life would look so different now," she says. "I wouldn't have Kyle or Luna, and I can't imagine that."
Still, the longing in her heart for military service never quite left her.
"I love what I do," Katie says. "My work is very fulfilling, but there was a desire to do something more. To give back in a way that I can't with my civilian jobs."
With the support of her husband, family and friends, Katie joined the Guard, believing that if she didn't try, she would regret it one day.
"I didn't want to look back and wish I would have done it," she says.
Serving in the National Guard doesn't always mean that deployment will be in a foreign country. Often, the National Guard is deployed to assist with natural disasters around the country. This past summer they were called to help assist flood victims in Carbon County.
The weeklong trainings in the summer typically are field training. Recently, the Army overhauled its range qualifications and fitness test. The new qualifications consist of receiving 40 rounds of ammunition in four different mags. The soldiers are expected to hit pop-up targets in four different shooting positions. Suited in heavy boots, fatigues and covered with guns and ammunition, the testing is as much physical as it is a test in accuracy. To stay in shape, Katie runs as often as her schedule will allow and has entered numerous races to keep her endurance up.
She's also been trained in "preventive maintenance checks and services," an exercise in which her platoon is responsible for maintaining and loading Army vehicles, equipment, supplies and soldiers to transport them in convoy fashion. The exercises include making load plans and loading munitions.
Though it hasn't happened yet, there's always the possibility that Katie will be called for a yearlong deployment. She and Kyle have talked about it extensively.
"It gives you a different mindset," she says. "You don't take things for granted. I try to make every day I can special. I work hard to make sure Luna feels safe, secure and loved, whether I'm here or not."
Not long ago she took Luna to Build-A-Bear and let her pick out a bear and an outfit. She later recorded her voice so Luna could listen to it when she's away.
"Technology has helped a lot," she says. "We FaceTime when our family can't be together for family and school events."
The family has a full schedule. Along with his career with the Housing Authority, Kyle also coaches Billings Catholic Central High School's boys' soccer team.
"We're busy for sure," Katie says. "Kyle's parents and brother step in and help us whenever they can. It truly does take a village."
According to Katie, the benefits of being part of the Montana Army National Guard outweigh the sacrifice. The Guard pays for undergraduate degrees, and just recently, it became possible to receive tuition for master's degrees. Katie plans to add that to her long list of accomplishments as soon as she's able.
Katie says companies that hire people from the National Guard are getting well-trained employees.
"Sure, we have to be gone one weekend a month, and for two weeks in the summer and there's a chance we'll be called for deployment," she says. "But we've been trained by the military. Leadership skills, logistic skills, training and schooling. We're hard workers, resilient and efficient."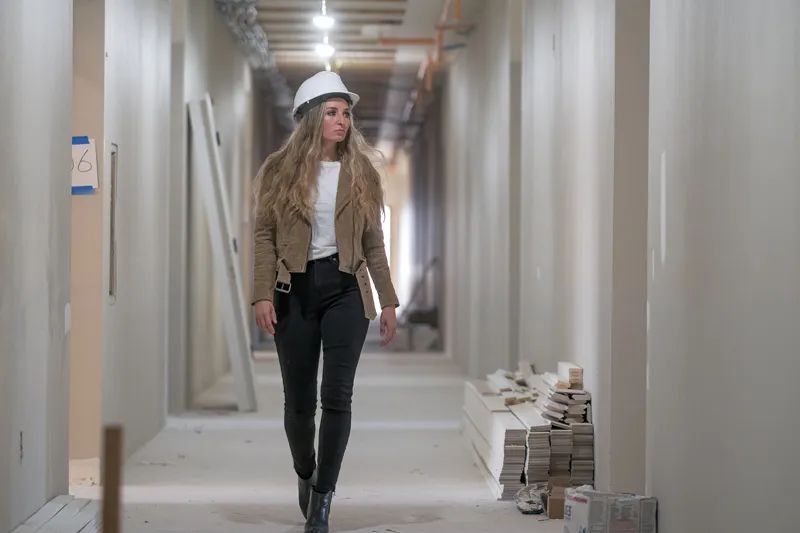 Katie's employers obviously see that in her and have always been flexible with her schedule, knowing they are helping her achieve her goals in the military.
"I hope to be an inspiration to my daughter and to other women and other moms out there," she says. "If there's something on your heart that you truly want to do, then go do it. It might be hard, but it's worth it."