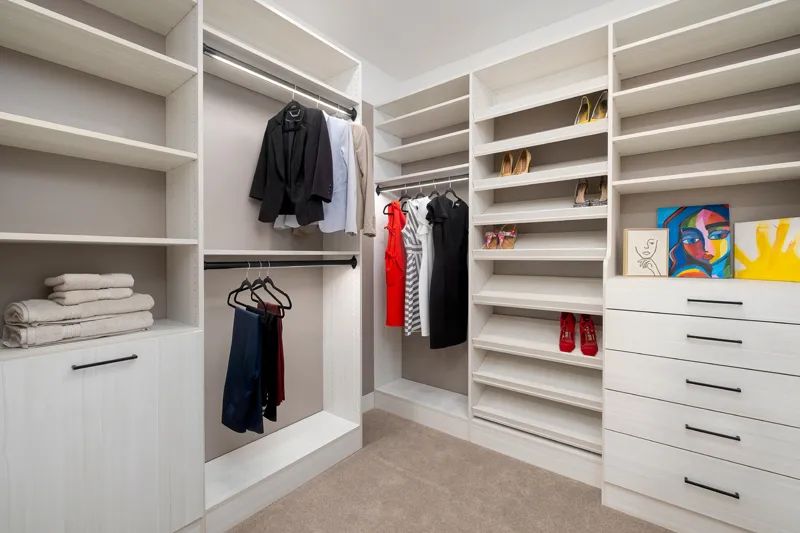 Saving Space (& Sanity)
Take the deep dive into master closet organization
Gone are the days when a simple closet consisted of a shelf or two and one hanging rod. Today's modern closets are becoming the lifeblood of a master suite, organizing everything from pants and shoes to neckties and even jewelry. No matter the space you have, there's a system to help you store your wardrobe more efficiently.
"Closets went from being utilitarian to being one of the first places you step into in the morning. It kind of sets the tone for the day. If it's disorganized, your day is going to feel disorganized," says Kristy Ferguson, owner of Beyond the Box.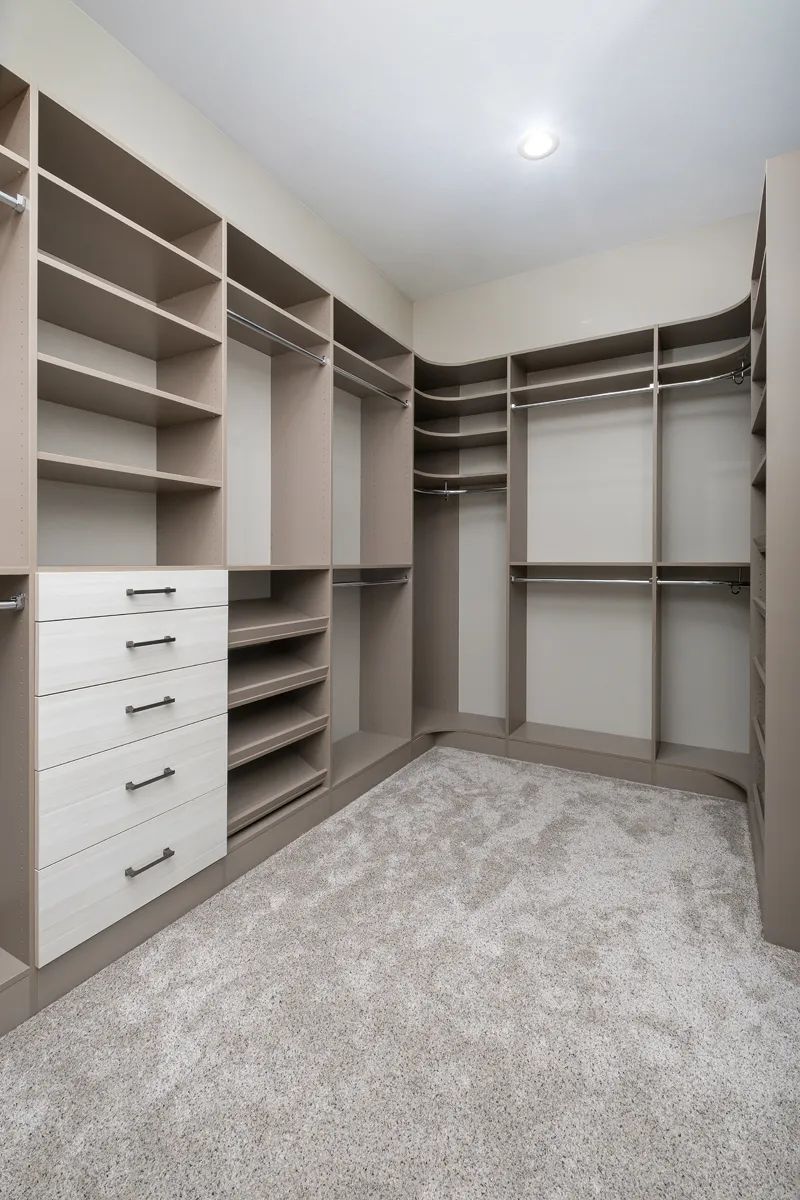 Beyond the Box, a design company that specializes in kitchens and cabinetry of all kinds, recently jumped into the closet business, joining forces with Anita Price, a closet expert with 18 years of experience.
"I love working with the client and trying to help them with their needs," Anita says. "Some people can't really visualize so I love being there to help them."
Anita's visit with a homeowner begins by learning — in intricate detail — how the master closet is used.
Anita will ask, —"Do you wear cowboy boots? Do you have a lot of dresses? Do you wear baseball caps?" — trying to figure out a person's exact storage needs. She'll measure the space and look at the homeowner's existing closet to make sure there are enough double hanging rods, spaces for longer clothes and a variety of shoes. In the end, it's like putting together a puzzle, making sure it all fits and that every square inch is used in the best way possible.
"I work hard with the homeowner to give them the tools to organize their closet," Anita says.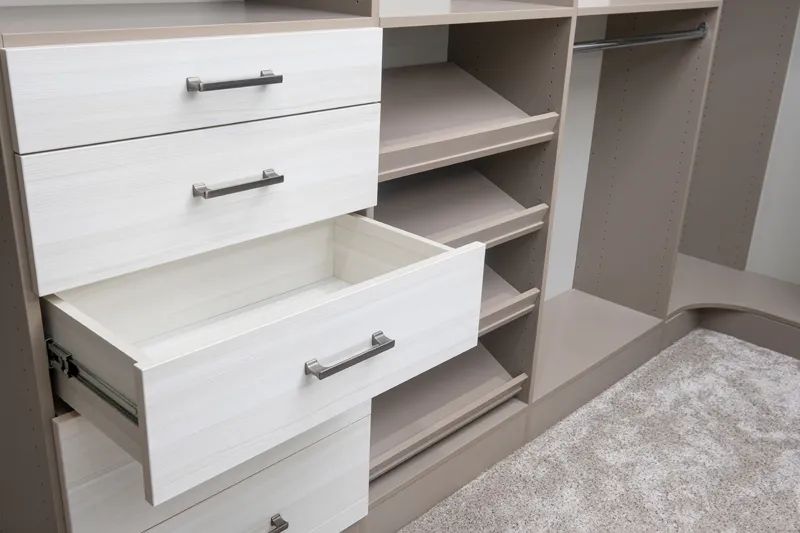 Both Anita and Kristy say you can probably thank Marie Kondo for the new attention to the master closet. The organizational guru became popular on her show 'Tidying Up with Marie Kondo" and often told others to discard everything that does not spark joy.
"Maybe that was the start of people thinking, 'Okay, I need to get organized and bring Zen into my life,'" Anita says with a laugh.
The closet industry listened to the public's desire for organization, and as a result there are now more accessories that you can add to a closet than ever before.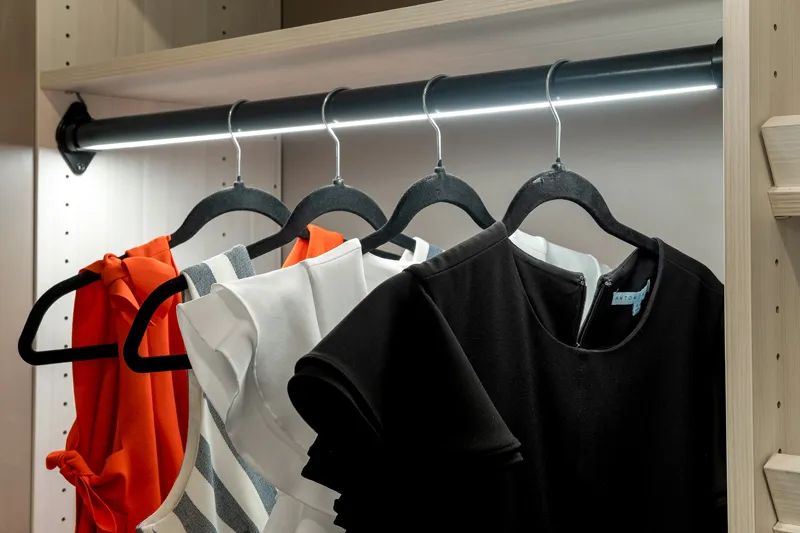 "There are hampers, pull-out baskets, drawers. We can do hutches," Anita says, listing them all off. "We can also do a lighted hanging clothes rod, a belt rack, a tie rack and valet rod." And, to make sure every inch is used, one of the latest trends is a hanging rod that is curved to efficiently use up spaces in the corner.
When it comes to the look, that's changed a lot too. Sure, the wire-style systems are still available, but Anita prefers creating a space that has the feel of furniture instead, with drawers and pulls that bring personality to the space. More recently, she has started creating a two-tone look in closets where the base cabinetry is one color and the drawers feature a complementary color. And, when it comes to the handles and rods, chrome isn't the only option anymore.
"I can do gold, black, brushed nickel or chrome rods," Anita says. "It's exciting and can bring more style into a closet."
When Kristy recently moved into her new home, she couldn't wait to add lighted rods to her space. She uses her valet rod to set out her clothes each morning and she loves all the drawers she's added to her closet as well.
"I don't like having a dresser in my bedroom," Kristy says, "so being able to move the drawers into the closet is huge for me because it feels much cleaner."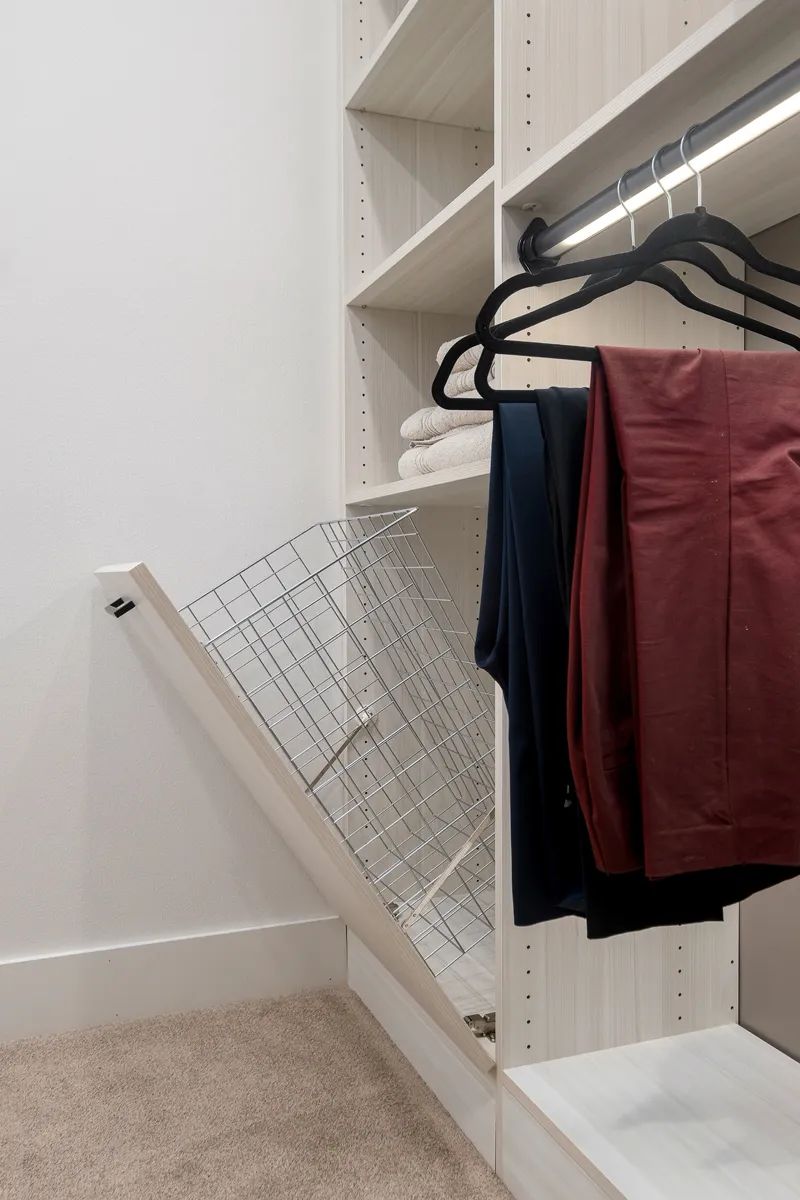 Probably the best part about the evolution of closets is the fact that nearly all of the systems Anita helps design are adjustable, allowing homeowners to change up features through the years.
"We just recently remodeled a closet where the homeowner has small children," Kristy says. "She's able to change the closet rods as the kids grow and they are now able to get dressed themselves. Instead of their clothes being so far up that they can't reach, she just adjusts it as they grow."
With the evolution of this part of the home, the price tag has evolved as well. You can add pieces for a few hundred bucks, all the way up to a whole home closet remodel with all the upgrades possibly in the thousands.
"I will say, I have something for everyone in every budget," Anita says.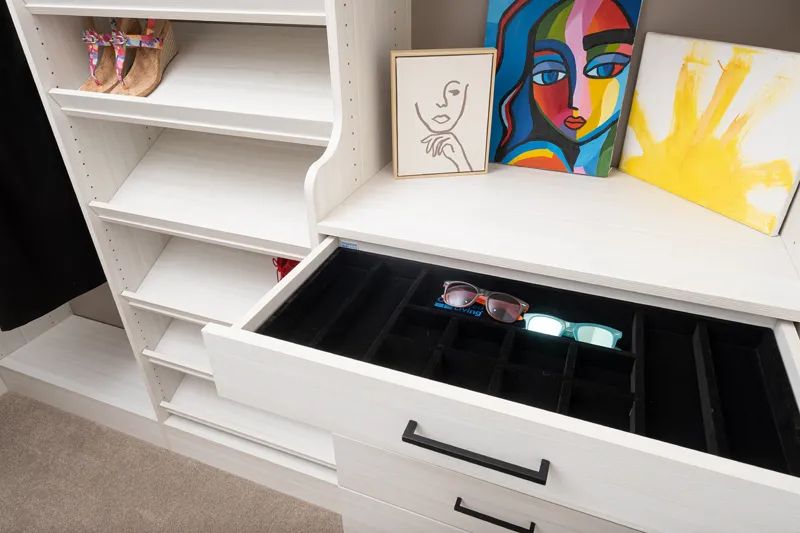 And, she has ideas for virtually every size space. Anita laughs when she talks about her old home in Red Lodge, built in 1909.
"It had slanted ceilings and a tiny, confined closet," she says. "I amazed myself that I was able to add drawers with some double hang rods."
While some might want to organize small spaces, Anita says she's done a handful of remodels this year where a homeowner has taken an extra bedroom and made it a dressing room instead, complete with sitting spaces and islands for extra storage.
"I think closets have become more important in the home, especially for resale value," Anita says. And, she says, homeowners feel this space has the ability to calm the chaos of our lives.
"When you walk into your closet and it's organized and nice, it brings a feeling of peace," she says. "In people's busy lives, that how they want to feel."