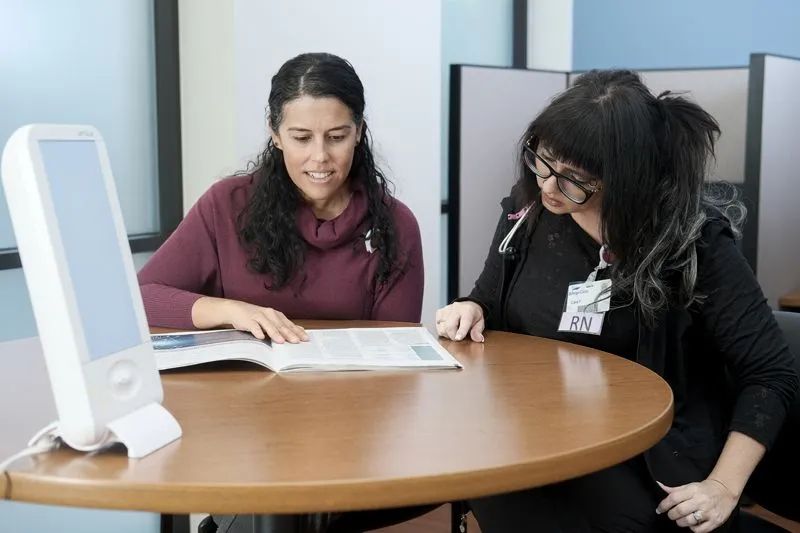 Sleep & Light
Breakthrough therapy looks to help teens battle major depression & suicidal thoughts
Suicide is the second-leading cause of death for people aged 15-24 in the U.S., and according to the National Alliance on Mental Illness (NAMI), one out of every five teens reported having serious thoughts of suicide. Nearly one in 10 attempted it.
Montana is no exception. Teens here experience depression and thoughts of suicide at the same rates. However, the problem is especially critical in our region because professional psychiatric services and other support can be hard to come by, especially in rural areas.
With the stakes so high, Billings Clinic's Adolescent Psychiatric In-Patient Treatment Center is looking to an innovative new treatment to help kids battle back against major depression and suicidal thoughts. It's called Triple Chronotherapy and it's been shown through several studies to work in adults.
"We're the first doing this kind of study with adolescents," says Dr. Mariela Herrera, a child psychiatrist at Billings Clinic, who is overseeing the study for 12- to 17-year-olds.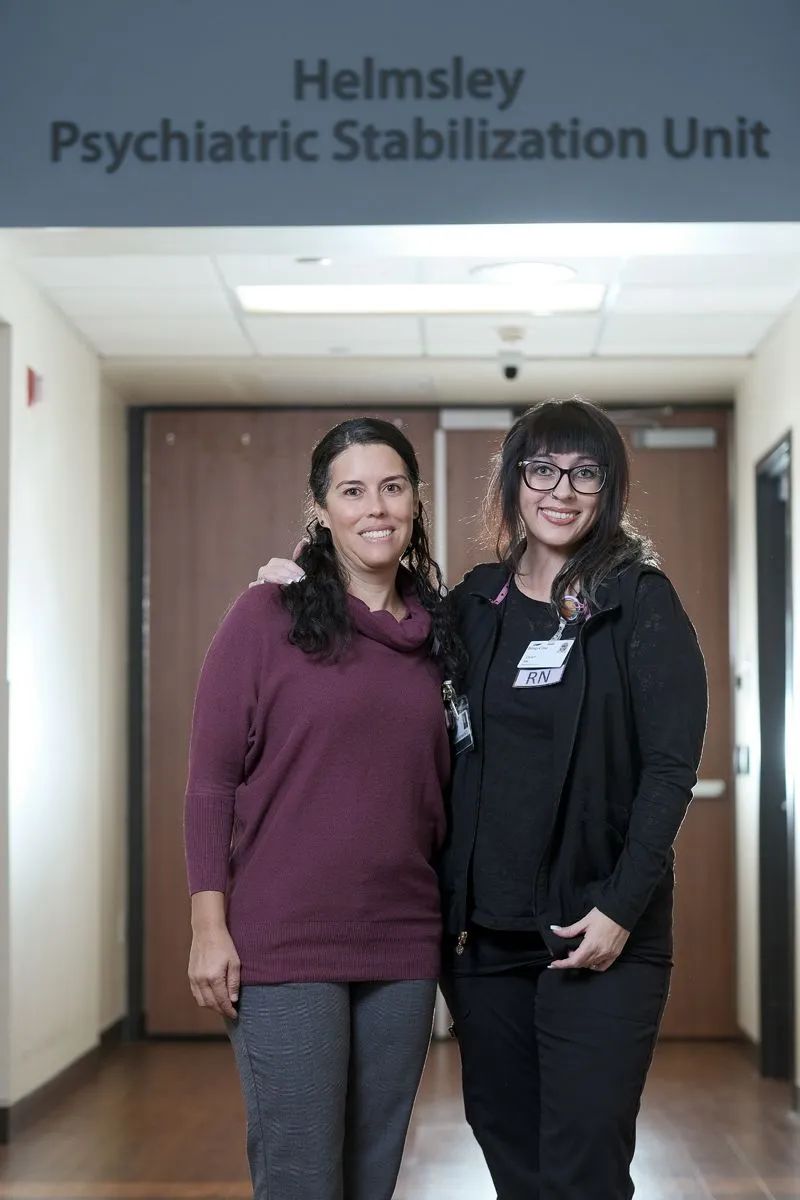 What is Triple Chronotherapy?
Triple Chronotherapy is an intervention for severe depression, that includes three parts — sleep deprivation, sleep phase advancement and bright light therapy.
It starts with 36 hours of sleep deprivation. After 36 hours, patients work to return to their normal sleep pattern over the course of three days. Each morning when they wake, they sit for 30 minutes in front of a bright light box. By the end of the treatment, many report feeling happy, more energetic and eager to get back to life.
"What we're going for is a fast reduction of depression and suicidality," Dr. Herrera says.
It is fast, especially when compared to pharmaceutical treatments. Most medications for depression take four to six weeks to start working.
Triple Chronotherapy works by resetting the circadian rhythm, a primal internal clock that's synchronized to influence lots of daily functions but is most known for regulating the sleep/wake cycle. Depression is thought to hijack the circadian rhythm.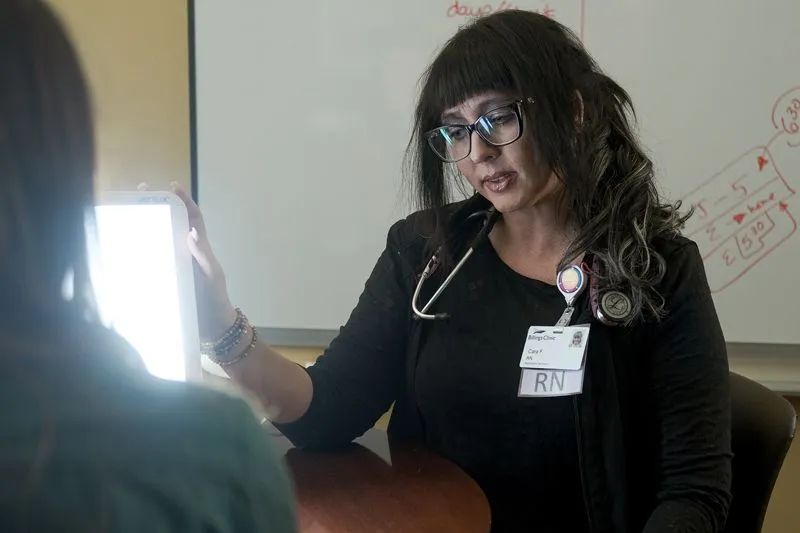 Conducting Original Research
In 2016, Billings Clinic did a pilot study to gauge just how effective Triple Chronotherapy was in teens and tweens. The study, published fully in 2019, showed this treatment was quite effective in treating major depression and suicidal thoughts.
The current study is taking those findings one step further, comparing patients who didn't receive this treatment with those who did to see if the results stay consistent.
The teens involved in the study enter most often after being admitted to the emergency room after being seen as a serious risk of harming themselves or others. After determining if the youth is a candidate, not only are they asked if they want to give the treatment a try, the teen's parent has to sign off as well.
"A motivation to participate is important, because, of course, it's not easy," Herrera says.
The patients are then randomly assigned to either the control group or the group receiving Triple Chronotherapy, and treatment starts right away. During the sleep deprivation portion, the patients are assigned a one-to-one mental health worker or nurse to help them stay awake. They're allowed outside for walks. They can play in the gym, watch movies, or participate in all kinds of activities. The nurse provides conversation to keep them awake and engaged with a positive outlook.
"You can't do it by yourself. You have to be in a controlled environment," says Cara Fairbanks, a registered psychiatric nurse, who works in the unit and is on the research team.
Usually around the end of the second day, youths in the study start to see results. They're cheerful, playful and more engaged in treatment. They come out of their shell, Fairbanks says, going on to describe how a child hid in his locker in his room only to jump out and surprise the nursing staff who were looking frantically for him.
"To see that progress is everything," Fairbanks says. "It makes our jobs so worth it."
The staff administers surveys every day to measure depression and suicidality. While it depends on the individual, usually those results steadily improve each day.
The light box patients use in the mornings is about the size of a shoebox and provides 10,000 lux of light. While patients sit in front of the light box each morning, they're encouraged to keep using it after the treatment is over and take one home with them after they leave.
Herrera and her staff follow up with the teens at the one-, two-, four- and six-week mark after treatment. So far, the results have stuck for almost every patient in the study.
Right now, there are about 60 patients currently in the study. Herrera and her team are looking to add up to 50 more before their research ends.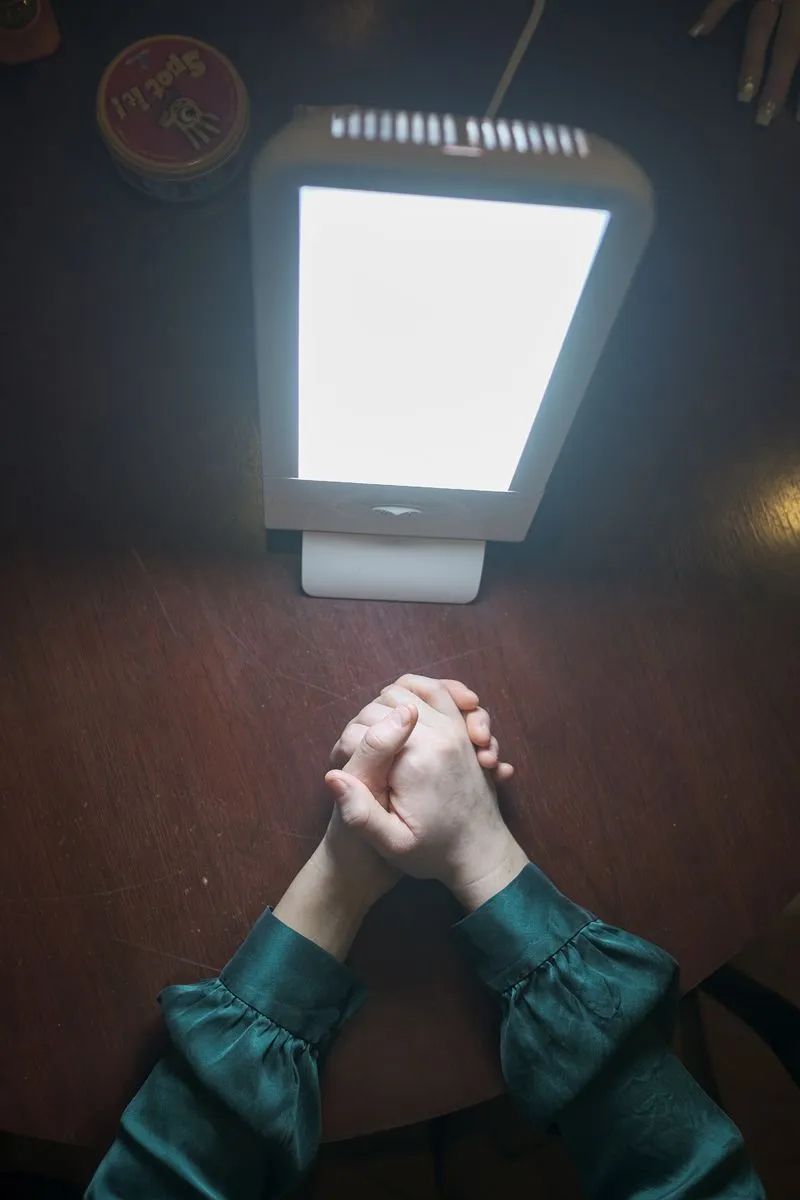 The Research Team
Herrera and Fairbanks both have a heart for pediatric psychiatry and were drawn to their profession because they want to help young people live happy, healthy lives.
"They get to know they're not alone. They're not the only one struggling with this and other kids are dealing with similar things," Herrera says. "When you talk to them, you get to know they're going through a lot and it's nice to know you can make a difference."
It may be a few years before Billings Clinic will be able to provide Triple Chronotherapy as a treatment option for all youth, but Herrera and Fairbanks and their team are looking forward to that day.