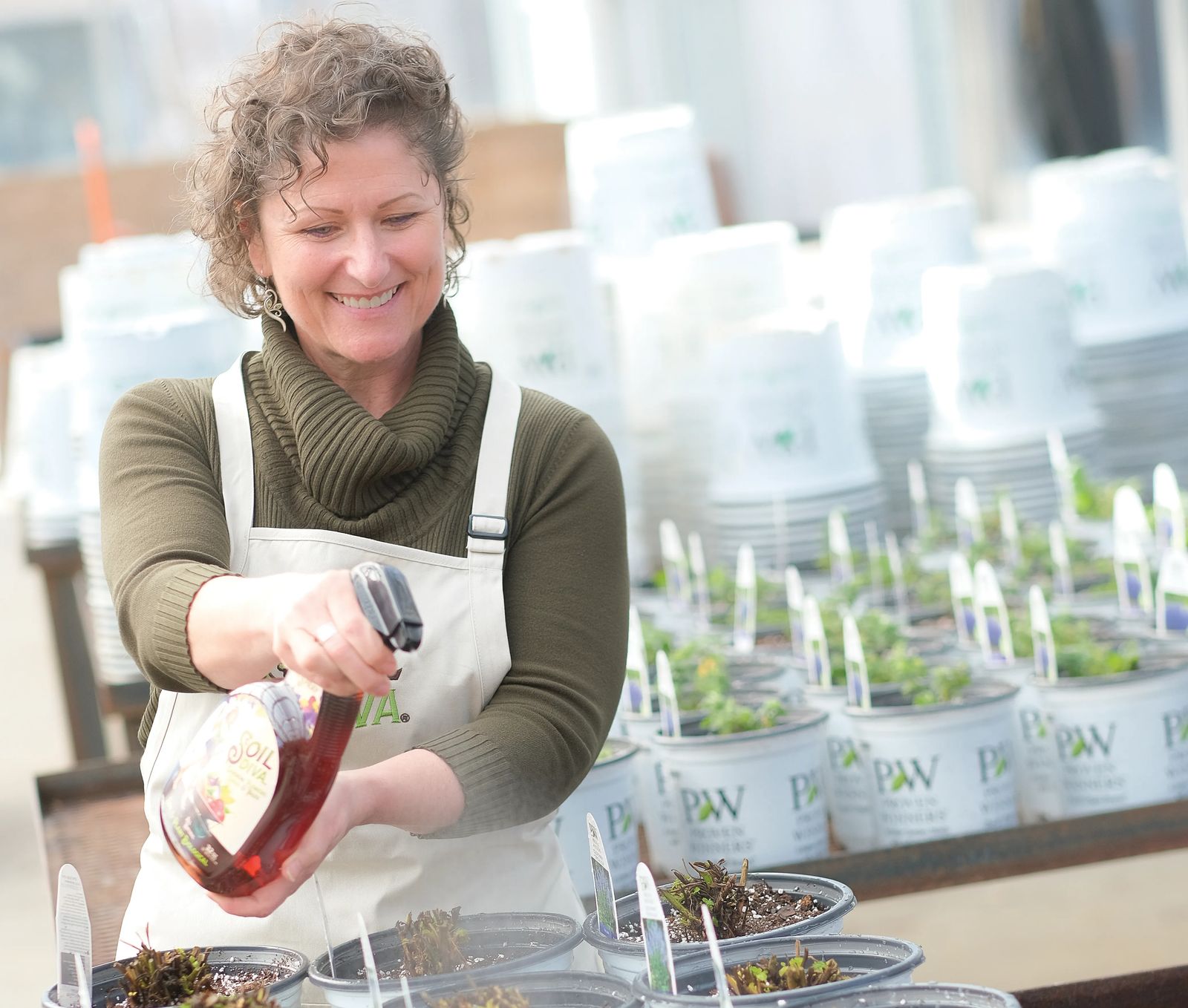 Soil Diva
Julie Grebe is helping to grow green thumbs nationwide
As any great gardener knows, good soil is the key to a bountiful harvest, but even the best soil can use a little help. Soil Diva, an all-natural microbial stimulant, unlocks the soil's potential to grow even more big, juicy tomatoes, tender tasty greens and vibrant veggies. It also works to bolster flower beds and enhance houseplants, and can even be effective for lawns, trees and shrubs.
Soil Diva is a Billings-based company, founded in 2017, that is helping gardens thrive across Montana and in 34 other states. The woman behind the cute pinup label, Julie Grebe, is no diva. She's a hard-working businesswoman who has grown her business from the ground up.
How Soil Diva works
Soil Diva is a proprietary blend of biological ingredients, and one of the primary components is seaweed. It is bee safe, pet safe and kid safe, and can be applied throughout the growing cycle. It enhances the natural ecosystem in the soil, stimulating the growth of beneficial bacteria and fungi, which makes the nutrients in the soil more accessible to the plant. It's applied to the soil and the plant's leaves. When it hits the leaves, Julie says, the ingredients translocate to the roots.
"It works on any soil, in any region on any plant," she adds.
Soil Diva is sold in 32-ounce spray bottles and in a concentrate for large-scale projects like lawns and trees. As long as it is diluted properly it can't be over-applied. It's best used when the weather isn't too warm.
Success stories pour in every year as people try Soil Diva on various plants. It's brought back the damaged turf on Big Timber High School's athletic field, and it is helping a Broadview Hutterite colony grow more vegetables for the Billings Farmers' Market. Single-family gardens are producing more and people rave about their beautiful houseplants.
"They fall in love with it, and they come back wanting more," Julie says.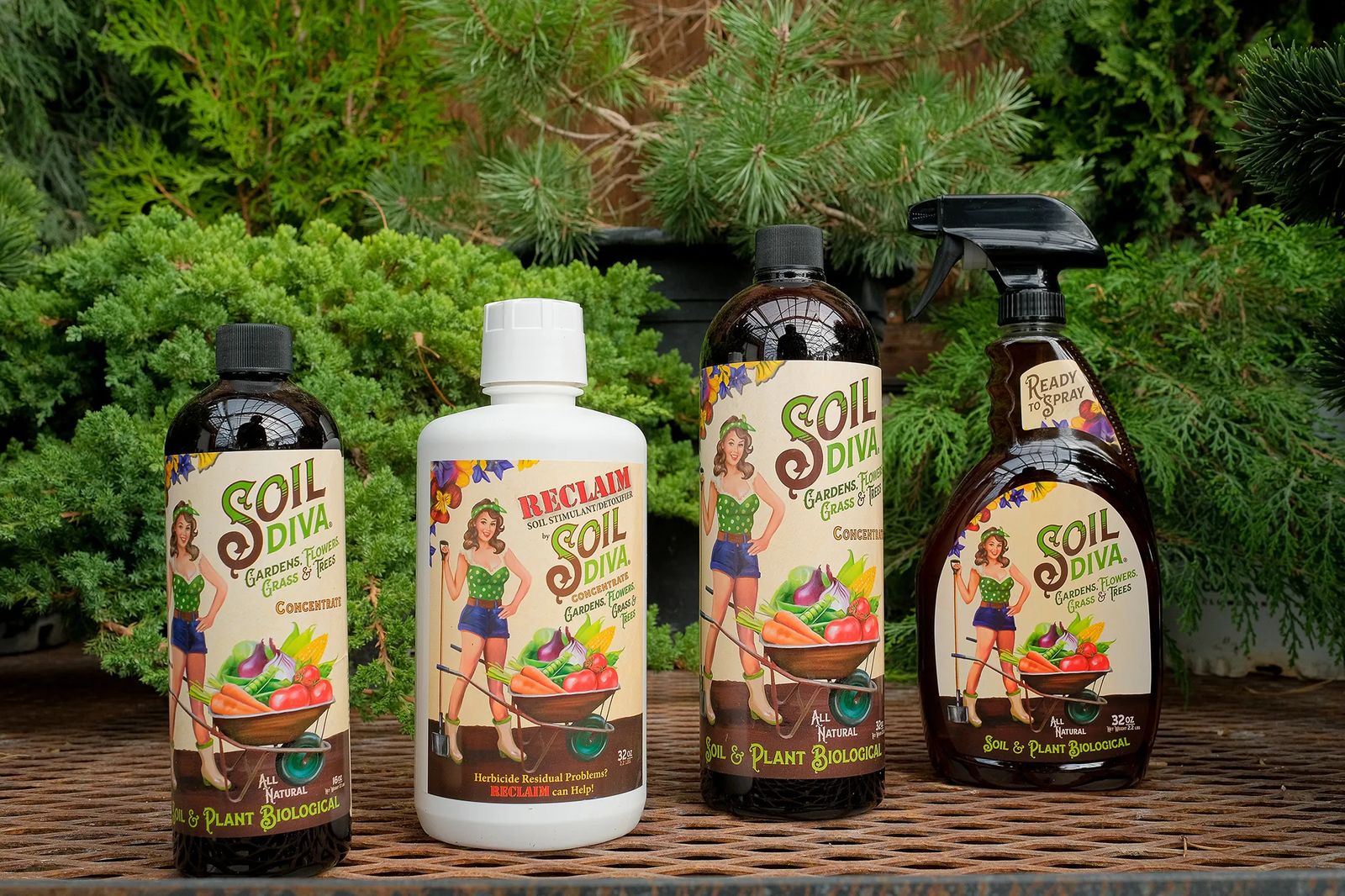 A homegrown success story
Julie's story starts on the prairie east of Billings. She grew up on an alfalfa seed farm outside Custer. It was a small operation, and she and her three siblings worked alongside their parents from the time they were young. She credits those early years for helping her develop a strong work ethic – and a strong back.
Julie's father embraced biological ag products in the early 1980s, and when Julie graduated from Montana State University-Bozeman with an ag degree, he encouraged her to look into the emerging field. Julie signed on as an independent sales rep for AgPro Systems 27 years ago and has been helping organic and conventional farmers across the West increase their yields with all-natural, American-made products.
"The entire ag industry is wrapping their arms around biological products right now," Julie says.
Julie saw the effectiveness of AgPro Systems proprietary products and wondered if there was a way they could be diluted and packaged for home and garden use. When she approached AgPro Systems about her idea, company execs jumped at the opportunity.
"I have all this experience with this product, and I thought I have to get this out to people," Julie says. "Soil Diva takes it from industrial strength to garden strength."
In spring of 2018, when Soil Diva was just barely a year old, Julie was sidelined with aggressive, stage-two breast cancer, but it couldn't keep her down. She put up a fight and endured six rounds of chemo, a lumpectomy and another 30 radiation treatments. Now she's cancer-free and beyond grateful for her second chance.
"I had incredible care right here in Billings," Julie says. "I can't say enough about St. Vincent Breast Center and the Fortin Cancer Center."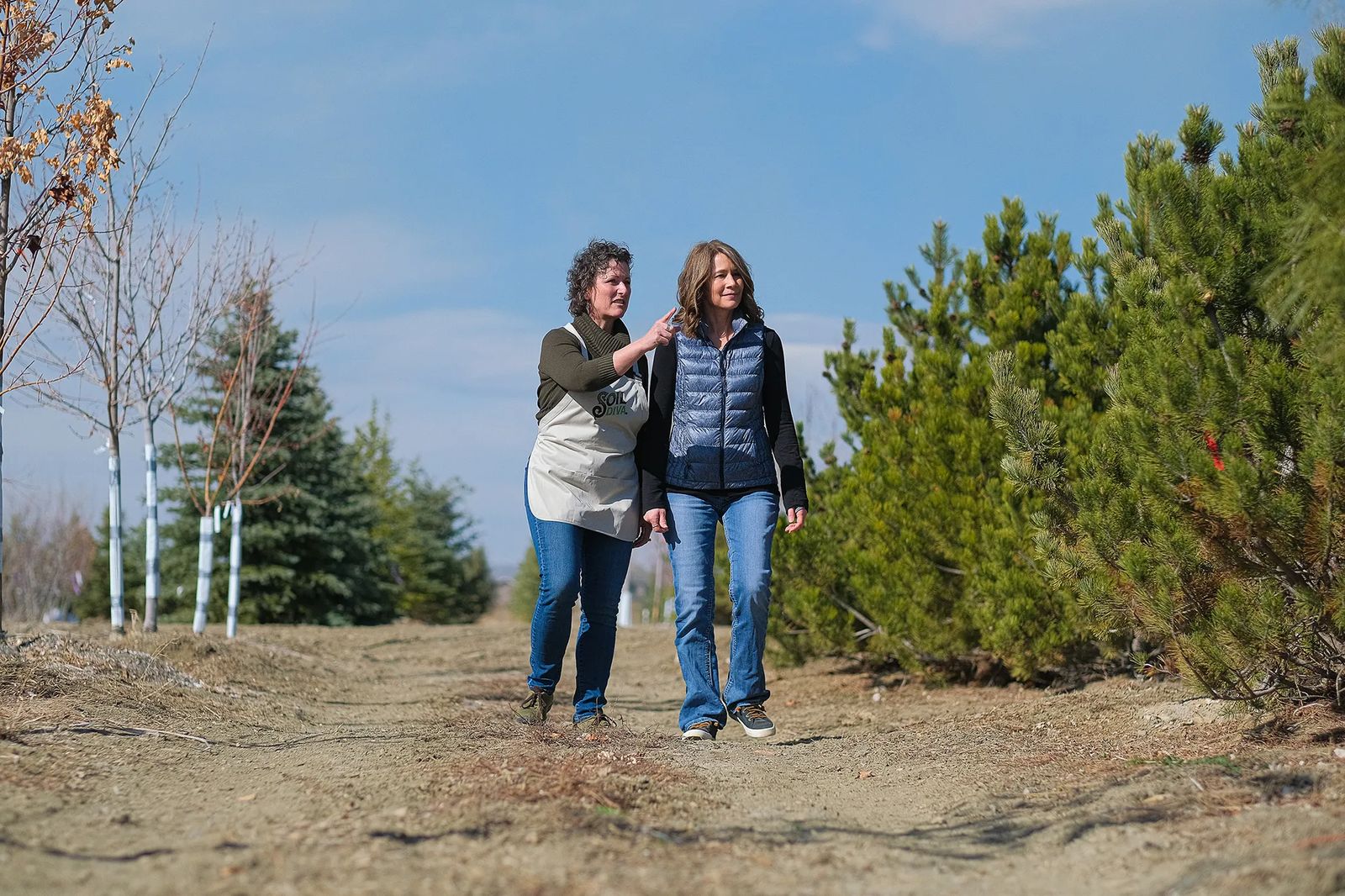 Growing a business
The Soil Diva headquarters, factory and warehouse are located just east of Billings, and since Julie is still on the road selling AgPro Systems, her husband Todd manages the day-to-day operations. Together, they visit several trade shows each year to pitch Soil Diva to large- and small-scale corporate home and garden centers.
"The gardening business is so exciting right now. Because of Covid, the industry has doubled and people all over are turning their back yards into gardens," Julie says. "We're just going with this trend."
One of the greatest challenges has been in labeling the product. Each state has different standards, and some are stricter than others. Understanding what needs to be included on the label and how it needs to be stated is a new, and often difficult, undertaking each time they market to a new state.
"We honestly don't know why some states are so limiting," Julie says.
Soil Diva is proudly Montana-made, and Julie has made it her mission to keep it that way, right down to the graphic design and marketing materials, which were designed by a woman in Bozeman and printed in Great Falls.
"I think that it's amazing that America is founded on small business, and I'm proud to be an American where I can start any business I want," Julie says.
Julie and Todd call themselves "serial entrepreneurs." When they see an opportunity, they go for it, and over the years they have started and sold several businesses. Almost all of them have been ag-based. Soil Diva has been the business with the most long-term potential, and Julie and Todd are in it for the long haul.
"For me, it's not about what I need to sell, it's about what my customers need to buy," Julie says. "I love helping people and I love giving people something they enjoy using."
Julie's feet are firmly set in reality. She's aware that building a business of any kind takes years and a substantial financial investment. She's willing to share her advice with budding entrepreneurs.
"I say, go for it, but do your research and build your budget first. You want to make sure you're starting a business, not just buying yourself a job. It has to have the potential to pay yourself and provide you a return on your investment," she says.
Julie believes in Soil Diva's potential and wants to see it available in every home and garden store and nursery across the nation. She doesn't intend to let up until she's met her goal. Customers sharing their success stories inspire her to keep going.
"We're just getting started and I feel like we're at the tipping point," Julie says.
SOIL DIVA can be found at hardware stores and garden centers throughout the Billings area, or you can order it online at SoilDiva.net.