Spring into Sight
Billings woman on a mission to fit the city with affordable eyeglasses
Optician Salicia Borges is an innovative entrepreneur with a big vision: to fit all her customers, especially those with limited incomes, with high-quality eyeglasses that make them look and feel good. For years, it bothered her when she had to fit some people with inexpensive, unflattering frames because they couldn't afford the good ones. Her youngest customers tugged at her heart the most.
"I would always have kids who would go for the frames with color on the temple, but they would never fit their face," says Salicia. "But that's all you could give them. They'd sit there and cry because they didn't want to get made fun of."
It upset Salicia so much that she decided to do something about it. Last year, after opening her own optical shop, 406 Rollin' Eyes, she asked a number of Billings businesses to donate funds so 15 people with limited means could receive free glasses. That one-time project went so well that she decided to set up a foundation to provide glasses year-round. The Spring into Sight Foundation now provides high-quality, attractive glasses for people who can't afford them.
"I had one boy who had two tiny round frames that were broken and taped," says Salicia. "When he came to pick up his new ones, he ran and busted through the door, sat down and said, 'I've been dreaming about these.'"
It took years of hard work and determination for Salicia to realize her dream of owning her own optical business. For more than a decade, she gained valuable experience working first for a chain eyeglass store and then for an optometrist. But in the midst of the Covid pandemic, she decided it was time to step out on her own. She cashed in her 401K and made plans with a business partner to open a mobile optical shop in a renovated RV. Those plans stalled, however, when they were unable to rewire the RV. The partnership dissolved, but Salicia forged ahead, and in April of 2022 she opened her brick and mortar shop.
"Failure wasn't an option for me," Salicia says. "It's like you weren't failing, you were just figuring out where you were pivoting."
Salicia's shop on Broadwater Avenue in Billings features more than 1,700 colorful, on-trend eyeglasses. But it isn't your typical optical shop. It's open by appointment only, so she can spend more time finding the best fit to match her customers' personal style. Customers bring their prescriptions to Salicia once they get them from an optometrist.
"What I offer is a more personalized eyeglass service," Salicia says. "You make an appointment so we have one-on-one time. Because there are a bunch of frames in here, but really, only a handful fit a person's face. That's the biggest thing: finding someone to help you who isn't being rushed, isn't being pulled away to help someone else."
406 Rollin' Eyes also offers in-shop parties for groups of people who want to buy glasses. While she's focusing on her shop now, Salicia eventually wants to repair her RV and get a mobile service rolling. In the meantime, she says she can go to customers at assisted living facilities if needed.
"I want to be your eyeglass lady," Salicia says. "People have a hairdresser, a mechanic, a nail lady, a person you trust in their profession. Why shouldn't you have it for eyeglasses?"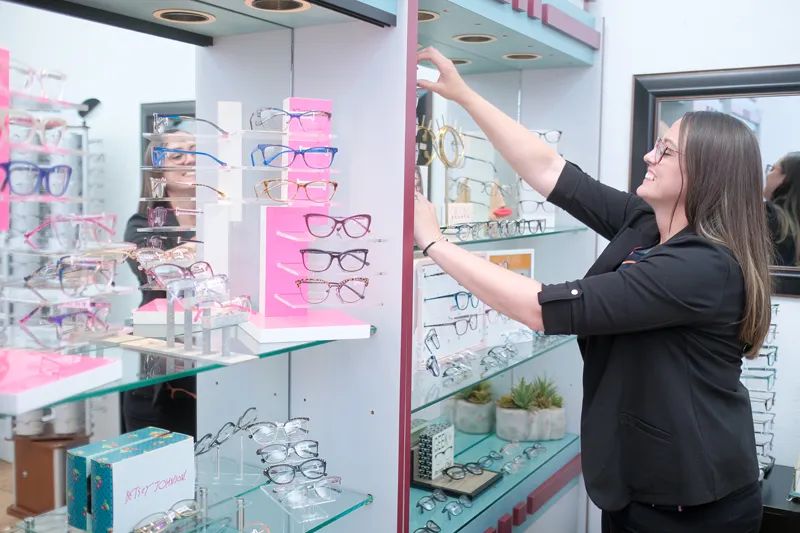 Salicia works hard to manage business costs, so she can fit customers with quality glasses that don't break the bank. "Because my overhead isn't so high, glasses don't have to be so dang expensive," says Salicia.
Over the years, Salicia has bought more than a few pairs of glasses herself. In fact, she may be her own best customer.
"I have 75 pairs," she says with a laugh.
After years of working for others, Salicia loves being her own boss. "The coolest thing now is I actually get to jump out of bed and be excited about doing what I do in an environment I kind of created," she says.
It also gives her more control over her work schedule, which means she can spend more time with her husband and two children. Family is important to Salicia. She's the oldest of six, and after her mom died in 2018, two brothers came to live with her.
"Three months before my mom passed away, my husband and I were able to get a five-bedroom house," Salicia says. "We didn't know why we needed a five-bedroom, but it was like God was just setting us up."
Salicia is driven, dynamic and determined to make the community around her better. She says her mom was always helping others, and her death was a turning point for her.
"I remember laying there and being so depressed, and I thought, well shoot, either you lay here and die with her, or you flip it and you take all that power you have and you focus on what would make her the proudest of you," Salicia says. "Then, in turn, you wouldn't die with her, right?"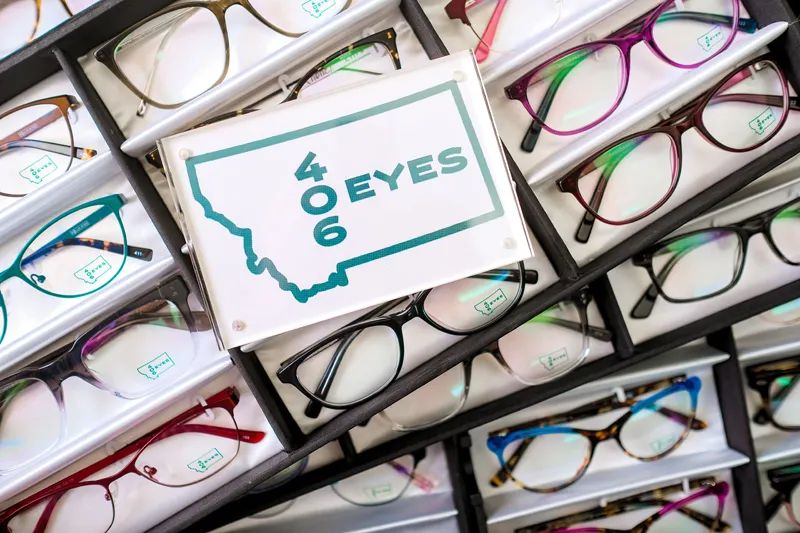 Her aunt, Linda Groskopf, says Salicia has overcome many challenges in life, and doesn't let anything stop her.
"She comes by it naturally," Linda says. "There's a whole long line of independent, quick-to-speak women, all hard-working. Her mother was an extremely loving, tolerant, giving person, and I think Salicia is doing her best to make her proud."
Salicia is happy using her skills to bless others and says she wouldn't be where she is today without her faith. "All this is because of God," she says. "He gave me the talent to do this. I thank Him every day."
She's especially passionate about the good she can do through her Spring into Sight Foundation. A generous grant from the 100 Strong Foundation, along with proceeds from a bingo night fundraiser, helped start the nonprofit. Spring into Sight is getting off the ground now and will rely on other local nonprofits to recommend individuals who need glasses most. Those selected by the foundation's board will receive a free pair.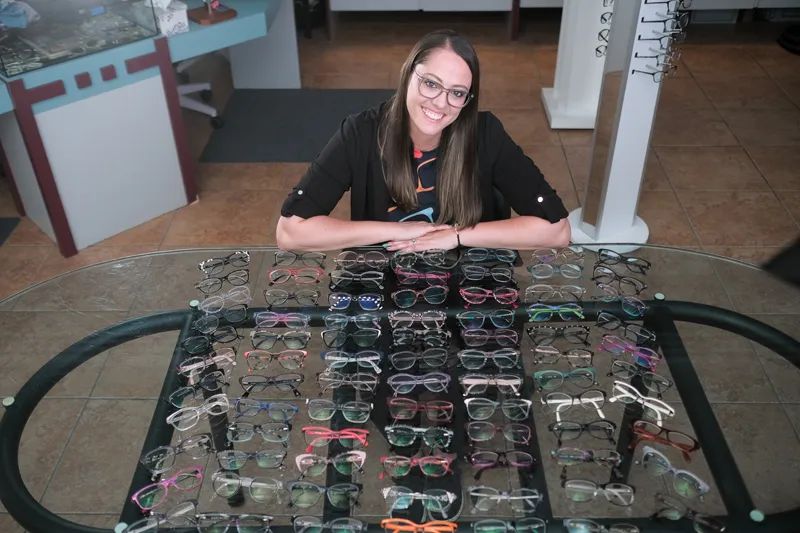 Salicia loves serving all customers, but the reaction she gets when she helps customers with limited means is especially sweet. She remembers one woman selected to receive free glasses. She says the woman was surprised and excited when she learned she could choose any frame in the store.
"When she walked in to pick up her glasses, she was jumping up and down like she'd won the lottery," Salicia says.
Starting a business and a foundation all at once is a big task, but Salicia says she has great support from her family and friends. She can't wait for the foundation to help more customers in need, like the boy who raced into her shop to pick up his glasses.
"He puts them on and is like, 'Hey mom, these glasses are so cool they're not even going to be able to make fun of me anymore,'" Salicia says. "I told him, 'You're right, no one gets to make fun of you, because you rock these glasses.' He was just beaming. It was the cutest dang thing."
YOU CAN FIND 406 ROLLIN' EYES at 928 Broadwater Ave., Suite 103, or visit them on the web at 406rollineyes.com.