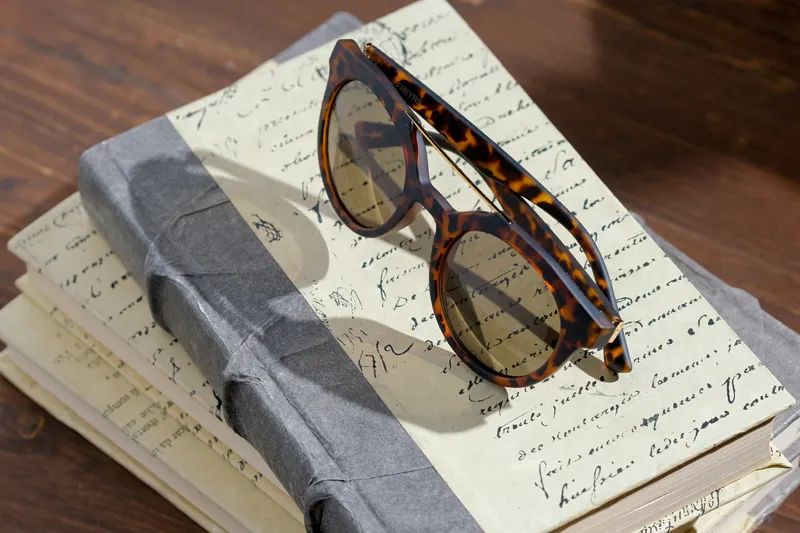 Statement Making Sunglasses
Elevate your summer style
Shades are a personal expression of your style. That's why if you're looking to turn heads, make sure to have a shape that fits your face with flair. Try an unexpected color or flirt with an unconventional shape. Or, if you prefer a more classic look, you can't go wrong with a timeless design that will carry you through the years. These handheld fashion statements can also pack a little punch since some support a good cause with each purchase. We tapped some of our local fashion authorities to see what shades they'll be sporting this summer.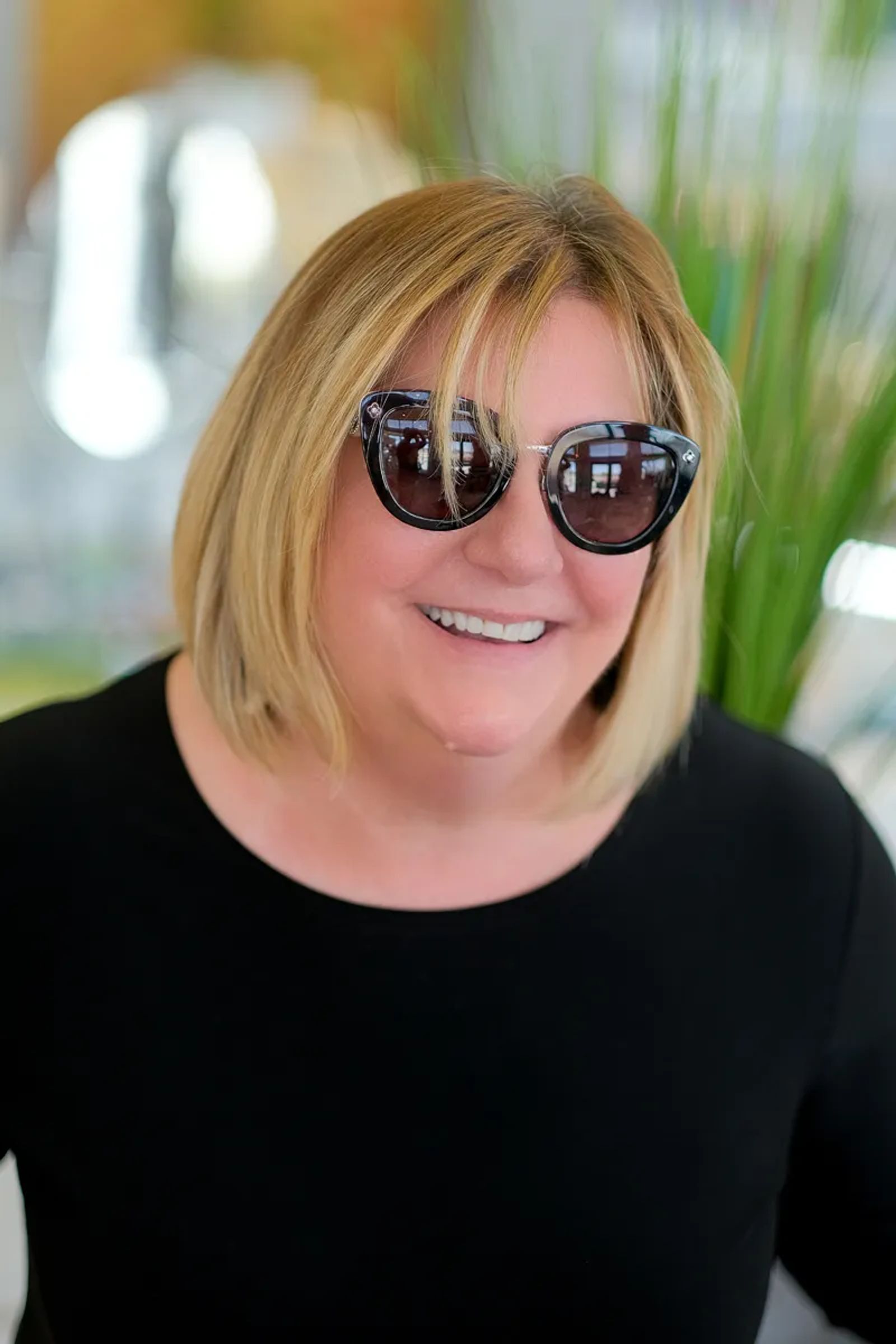 IN THE DARK
Denise Johnson, owner of Neecee's, is all about the large-framed, dark lenses. Pair it with the Brighton label and you have a classic sunglass look. Another pick? Denise likes the RS Eyeshop brand because she says they change up their styles and colors. At a price tag of $30, you can have several pairs in your fashion arsenal.
ON SUNNY DAYS: Denise loves riding her bike or reading a great book on the patio. Denise is wearing Brighton, $98 per pair at Neecee's.
SPORTY & SLEEK
Mariah Carpenter, Operations Manager of Joy of Living, has an on-the-go life that calls for sporty sleek shades. It's a necessity that her sunglasses perform while walking her pups, while taking trips in between business meetings or during an evening on the patio for happy hour. Picking the perfect frame matters to Mariah and she loves that Diff Eyewear gives a pair of reading glasses to a child in need with every pair sold. This classic shade with a black frame also blends easily with her wardrobe.
ON SUNNY DAYS: Mariah loves exploring new places and walking her dogs. She's wearing Diff Eyewear, $85 per pair at Joy of Living.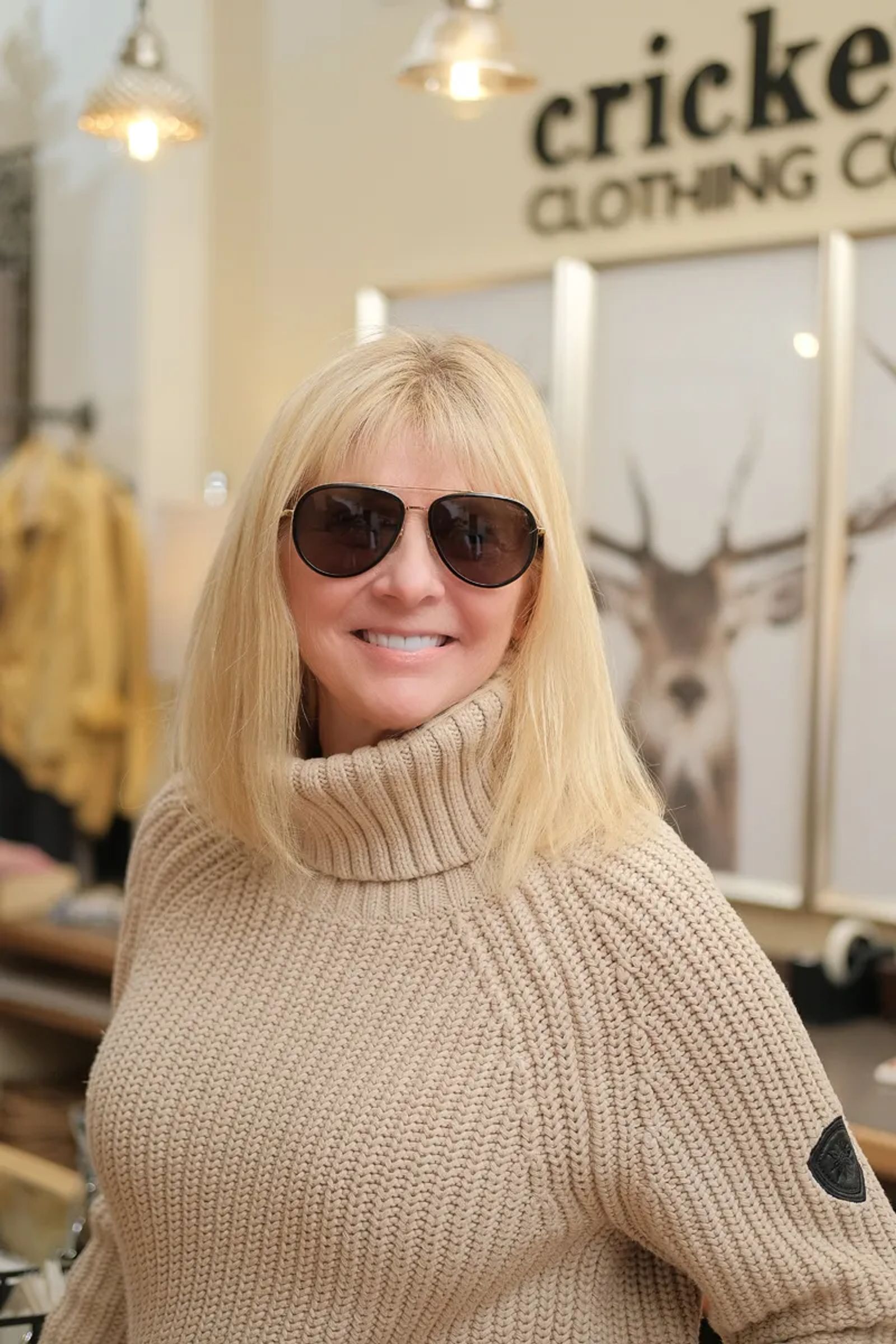 IN THE WINGS
A square and slightly winged frame is the perfect balance of timeless and edgy for Linda Brooks, owner of Something Chic. With an oval-shaped face, it's easy for Linda to look stylish in just about any shape. She's also a fan of a good aviator frame, which is a true classic. Something Chic recently added a new brand with a mission Linda loves. Topfoxx is a company that's 100 percent women-owned and operated. With every sunglass purchase, the company donates a pair of reading or distance glasses to the visually impaired around the world.
ON SUNNY DAYS: Linda loves walking her pup, Harrison, or enjoying a glass of vino on the patio. Linda's wearing Topfoxx shades, $59 at Something Chic.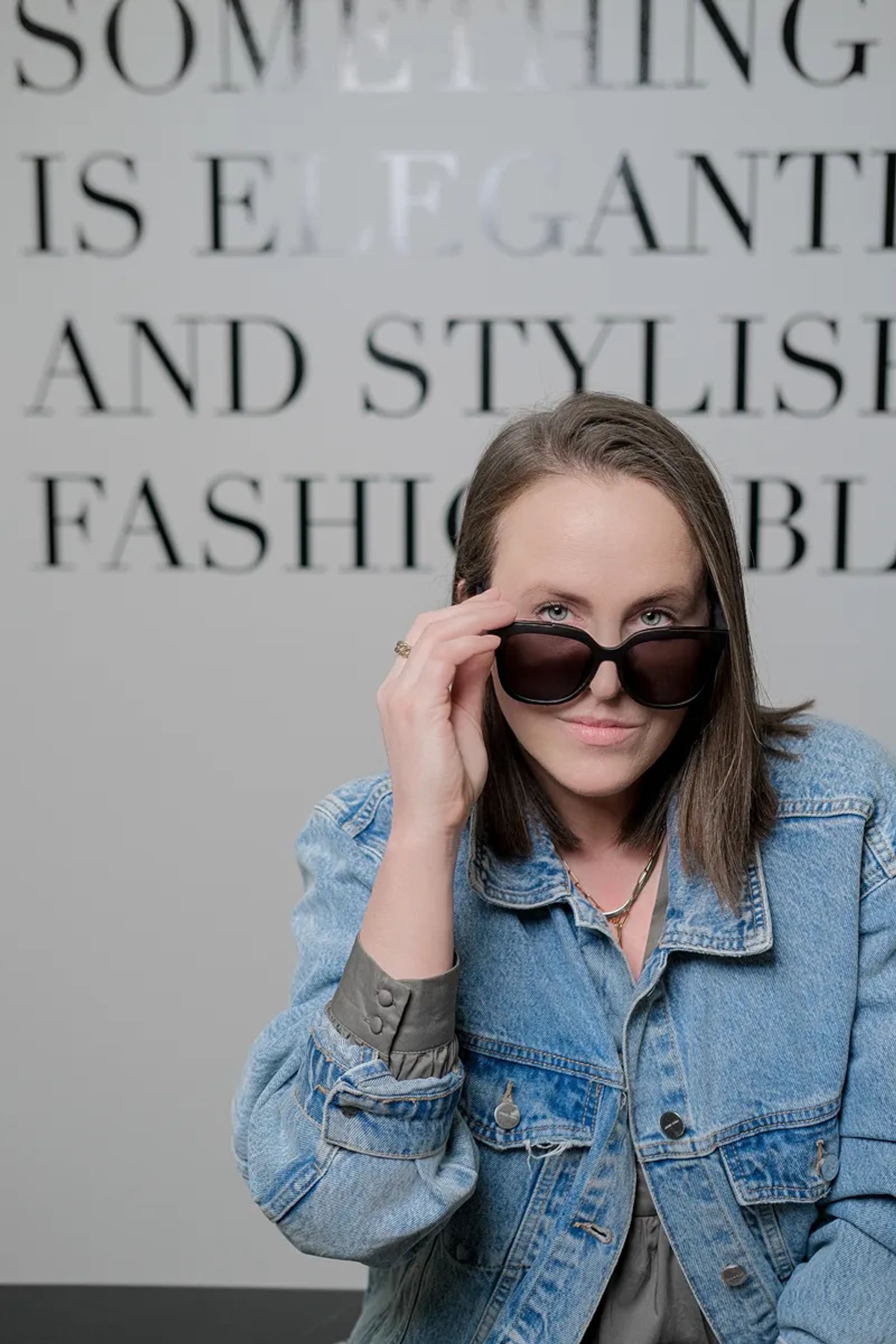 MEANT TO FLY
Laverne Royer, owner of Cricket Clothing Co., knows her fashion and knows what looks good on every shape and size. She expertly picks aviators as her favorite shape of sunglasses for her heart shape face. This classic standby is a perfect partner for heart-shaped faces, and they pair just as well with oval frames. This style can also be a great companion for square-shaped faces. Laverne loves the Freyr brand because it emphases exceptional quality and styling for a reasonable price.
ON SUNNY DAYS: As the days get longer and the sun livens up, Laverne loves to garden, swim and play pickleball. Laverne's Freyr shades, $64 at Cricket Clothing Co.