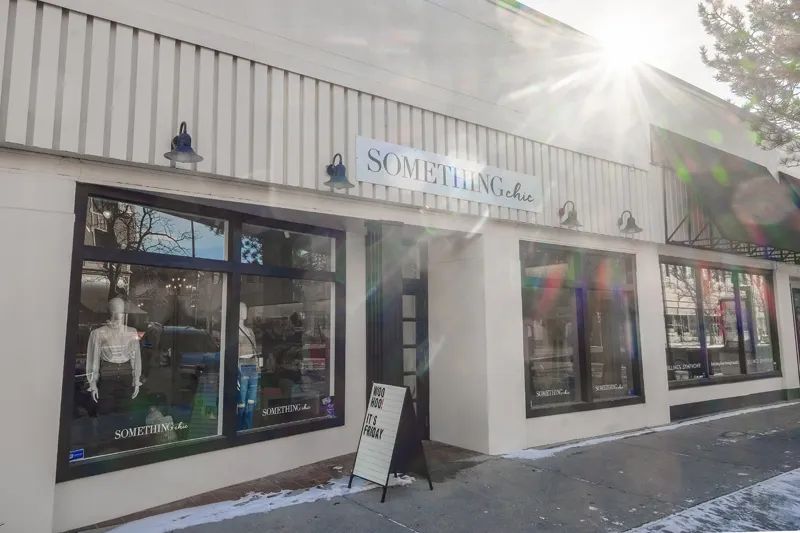 Stethoscopes & Stilettos
Enterprising Woman Linda Brooks used her nursing career to help launch her dream business
You've heard the saying, "Don't quit your day job." But what if your day job could make your dreams come true? That's what Linda Brooks did. She used her job as a nurse to fulfill her dream of one day holding the keys to her own business.
Located on Second Avenue North in the heart of downtown Billings, Something Chic — her fashion forward women's clothing store — has a light and airy feel with a floor-to-ceiling gilded mirror at one end and matching, polished brass fixtures throughout. The styles are modern and contemporary – with a few trendy throwbacks like combat boots and pleated jeans. At the center of the store is a comfy couch for chilling while friends hit the dressing room. A quick glance at the tags reveals that almost all the items are priced under $100.
"I like to carry timeless pieces that fill in with trending pieces here and there," Linda says while giving a tour of her store.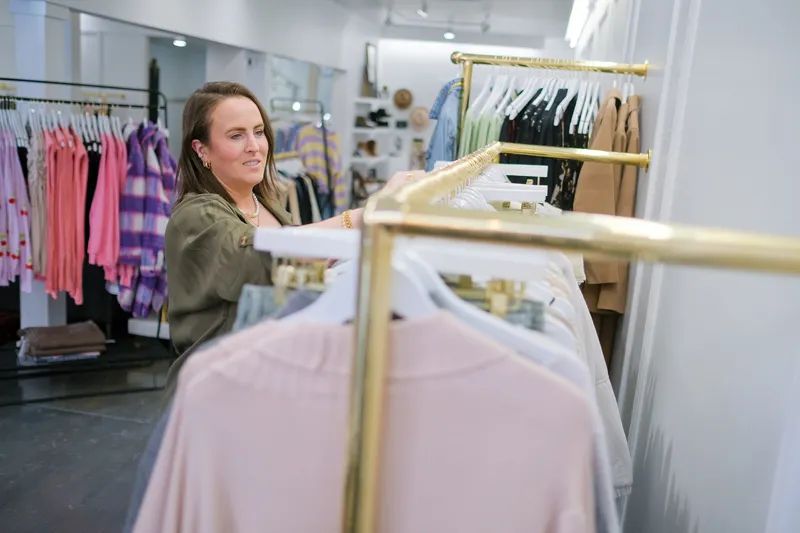 Something Chic opened in 2019, but Linda had been dreaming of taking her love for fashion to the next level and becoming a business owner for several years before then. She started her journey at Big Sky Economic Development in their Small Business Development Center. There, the staff helped her research her idea to open a clothing store and helped her draft a business plan.
"There was definitely a fear of the unknown and some imposter syndrome going on," Linda says. "It was scary at first."
Dena Johnson worked at the Small Business Development Center when Linda first came in and was immediately impressed by her passion and willingness to learn. Dena knew Linda was headed for success.
"She wasn't afraid to give up a very secure career pathway – nursing – to pursue her dream," Dena says.
With her business plan in hand, Linda decided to enter the Battle of the Plans, a contest sponsored by the Downtown Billings Alliance, in collaboration with Big Sky Economic Development Small Business Development Center, Montana State University Billings and Rocky Mountain College. Battle of the Plans was launched in 2016 to encourage entrepreneurs to submit their business concept for consideration to open or expand a storefront in downtown Billings. Linda's plan caught the eye of the judges, and she was a finalist. At the time, Linda had a partner, who decided to step away from the project, but Linda wasn't giving up.
She didn't have any money to launch the business that she'd dreamed up on paper, so she turned to travel nursing. Linda is a surgical nurse with expertise in cardiac care. She'd been working at Billings Clinic but pulled up stakes and moved to Portland with the goal of earning as much as she could as fast as she could. It meant 60-hour work weeks, with an abundance of nights and weekends. Her husband stayed in Billings and after a nine-month contract in Portland, Linda went to Pueblo, Colorado, then back to Billings for three months, followed by another stretch in Denver.
"I wasn't going to give up, just knowing the life I wanted to create," she says.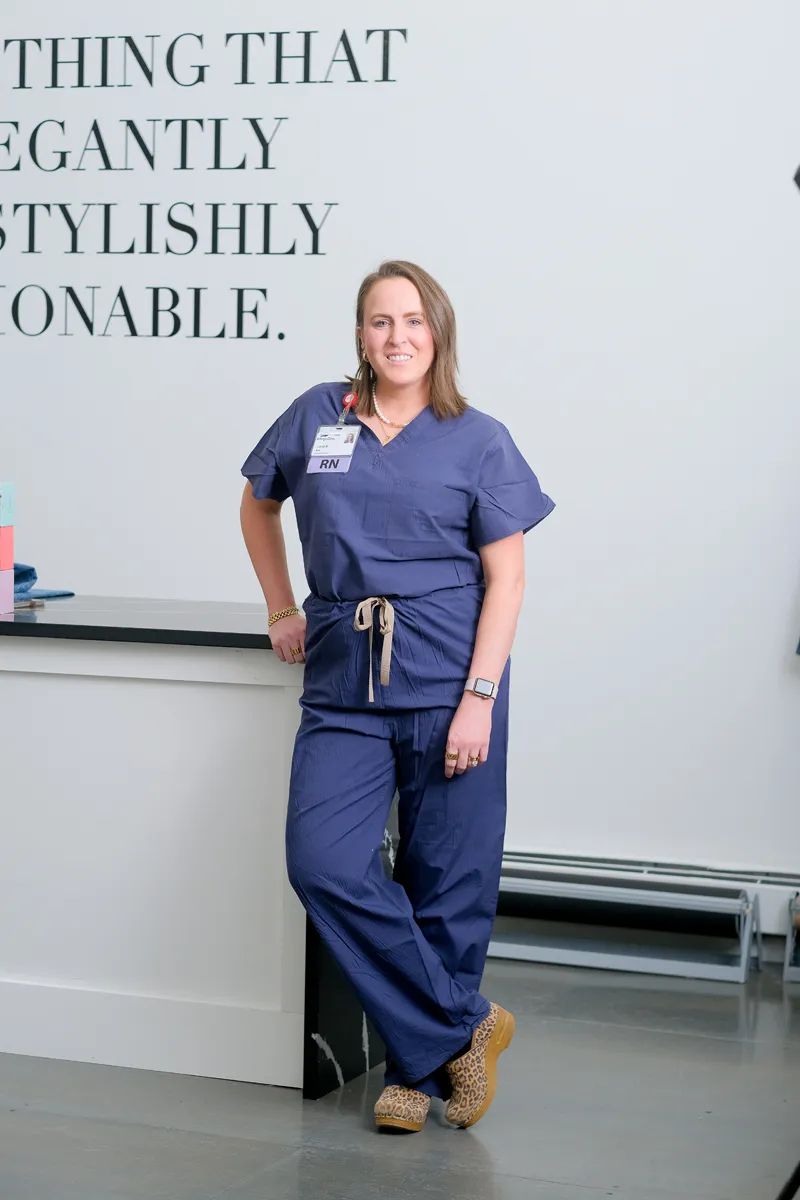 In little more than a year, Linda managed to save up $25,000 for the business, as well as pay $25,000 toward student loans and pay off her car.
She had her eye on the space she wanted downtown and could visualize her sign above the door and everything in place inside.
In 2017, Linda competed in the Battle of the Plans again – this time from afar, while she was stationed in Denver. She dug in again, learning more about business, doing more research, refining her plans and adding projections. This time she was a co-winner of the 2017 competition and received $20,400 for startup.
After a marathon year and so much in savings, Linda was sure she would have enough money to get a small business loan and launch her dream, but after approaching several banks and other lenders, all she heard was "no."
In early 2018, she was told she didn't have enough set aside for inventory but couldn't borrow money for additional inventory – she needed another $20,000 before she could be approved.
"I didn't really want to leave and go back to traveling again," Linda says.
Linda connected with Janine Mix, a retail consultant based in Billings. They did some brainstorming and Linda decided to do a crowdfunding campaign, offering VIP memberships. In advance of the store opening, supporters could purchase a membership and receive a 15 percent discount for the first year the store was open as well as early access to semi-annual sales. The challenging caveat was that she had to reach her goal within 60 days. Linda was essentially selling a product she didn't have yet.
She networked like crazy and managed to raise another $15,000. Just days before the deadline, Linda thought she wouldn't make her goal, when a surgeon she worked with, Erin Stevens, gave her the remaining $5,000.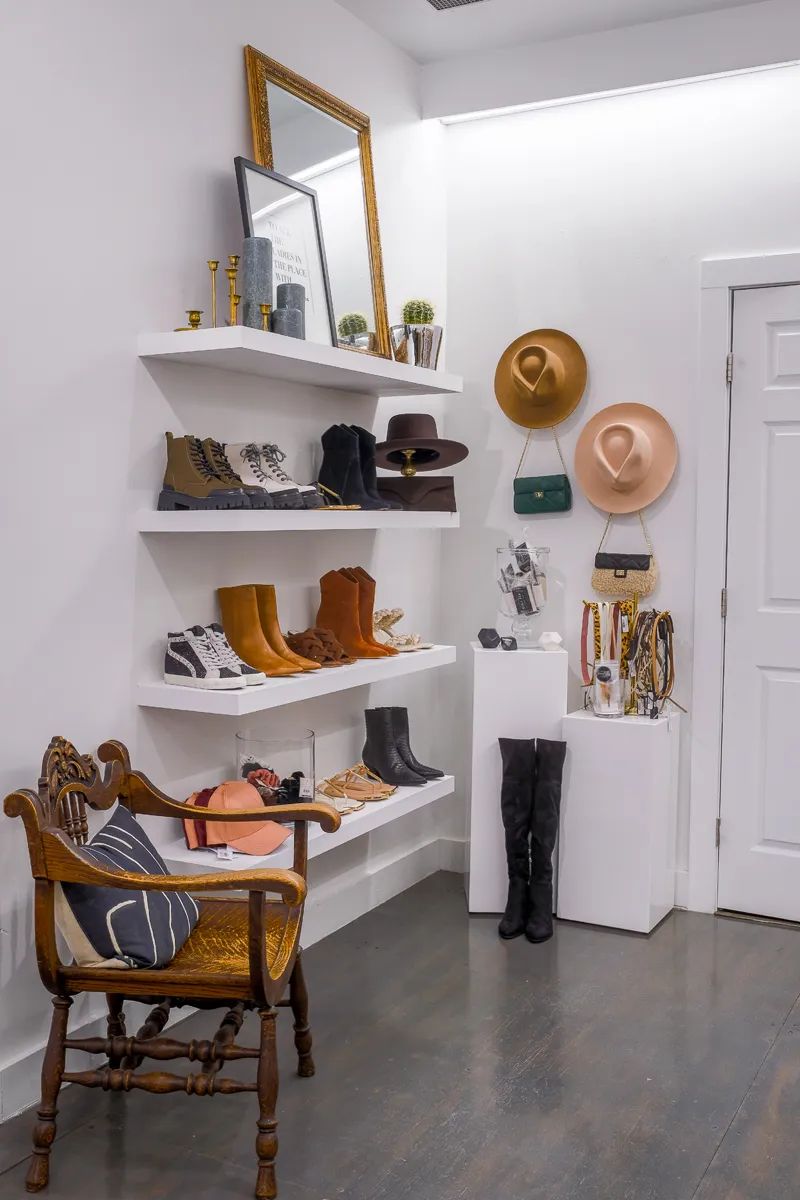 "Every woman who signed up I'm incredibly grateful for because they believed in it before it was even a reality," Linda says.
She had the money, but not the loan. So, Linda hit up the banks again, and through a recommendation she went to Rocky Mountain Bank for a Small Business Administration loan, which she received. Her banker, Jeff Keller, was so impressed with Linda's tenacity and her thorough business plan that he uses her business plan as an example to other hopeful business owners.
Two and a half years in, Linda finally had the green light.
She went to market in L.A. and purchased inventory, but because the store wasn't open yet, she had it all sent to her home.
The storefront had stood empty for five years, but because it was a women's clothing store before, it didn't need a lot of changes. Linda turned to Maisie Sulser, an architect and co-owner of Restor Design Build. She helped transform the space and became one of Linda's biggest cheerleaders along the way.
"When Linda sets her mind to something she's not going to give up unless all else fails," Maisie says. "You won't meet anyone nicer or more willing to help."
After a few final touches, Something Chic opened early in May 2019.
"I had a lot of women in my corner who really made all this possible," Linda says, adding that her husband, Dan, has been incredibly supportive as well.
That first trip to market was overwhelming, but these days her quarterly trips are easier. She's learned what styles are trending in Billings and buys with her regular shoppers in mind.
"You're bringing collections together from a variety of brands and you have to visualize them working together," Linda says.
Something Chic is located next door to Cricket Clothing Company, a downtown Billings staple. The two stores carry different styles and target different customers. Linda has never felt a sense of competition.
"Having more clothing stores in one area makes you more of a destination," she says.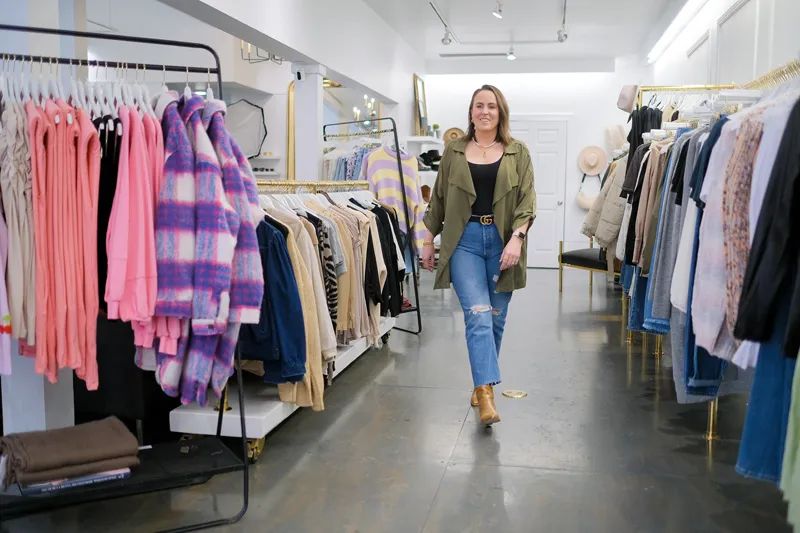 Linda never considered locating her store anywhere but downtown and has developed friendships with other store owners, who have all been welcoming and excited to have her join the scene.
"I love downtown. I always have. It has character," Linda says. "There have been lots of improvements downtown, and it's only getting better."
Linda still loves nursing and works one or two shifts a week as well as one night a week on-call. She never considered giving up nursing even when the hours were long and she was far from home. Nursing was her ticket to her dreams, but it was also always part of the plan.
"Now I'm doing exactly what I want to do – exactly what I set out to do," she says.
Linda owes a lot to the Small Business Development Center, and when people ask her about starting a business, she sends them there.
"I became the most prepared that I could ever be because of them," Linda says. "They just know it all, and it's free!"
Looking back, Linda is grateful for the struggle and the time it took to reach her goal. It offered her the chance to learn more and become better prepared for business ownership. Though it was tough, Linda never considered walking away.
"It was my dream," she says, "and I couldn't let myself give up on it."
SHOP SOMETHING CHIC at 2818 Second Ave. N., in the heart of downtown Billings or online at somethingchicclothing.com