Stitched from the Heart
Quilters unite to share a little love with those in need
For some, scraps of fabric are just that — scraps to be discarded. To others, like Linda Owens, Alice Jagiello and roughly 200 of their Big Sky Quilt Association friends, those scraps are filled with potential. They are the building blocks of something beautiful designed to deliver a little warmth to those in need.
The Big Sky Quilt Association is made up of quilters of all ages who love the process of piecing, layering and stitching up homespun items. After retiring from her second career, Alice has had a hand in both the night quilt guild, "Quilt by Association," and the day quilt guild, "Yellowstone Valley Quilt Guild." She's used the time with each group to increase her already strong love of the craft.
"The groups meet primarily for sharing of tips, trips, education and inspiration," Linda says. "Sometimes we just show our current projects and or learn something new."
"We enjoy the camaraderie and inspiration from seeing others' projects," Alice adds. "If you don't know how to work a certain skill, somebody is there to help you out. Quilters are friendly people! It's fun."
While each guild has its own unique vibe, there is one mission that brings the day and night guild into a singular, seamless purpose — the project known as Heart Warmers.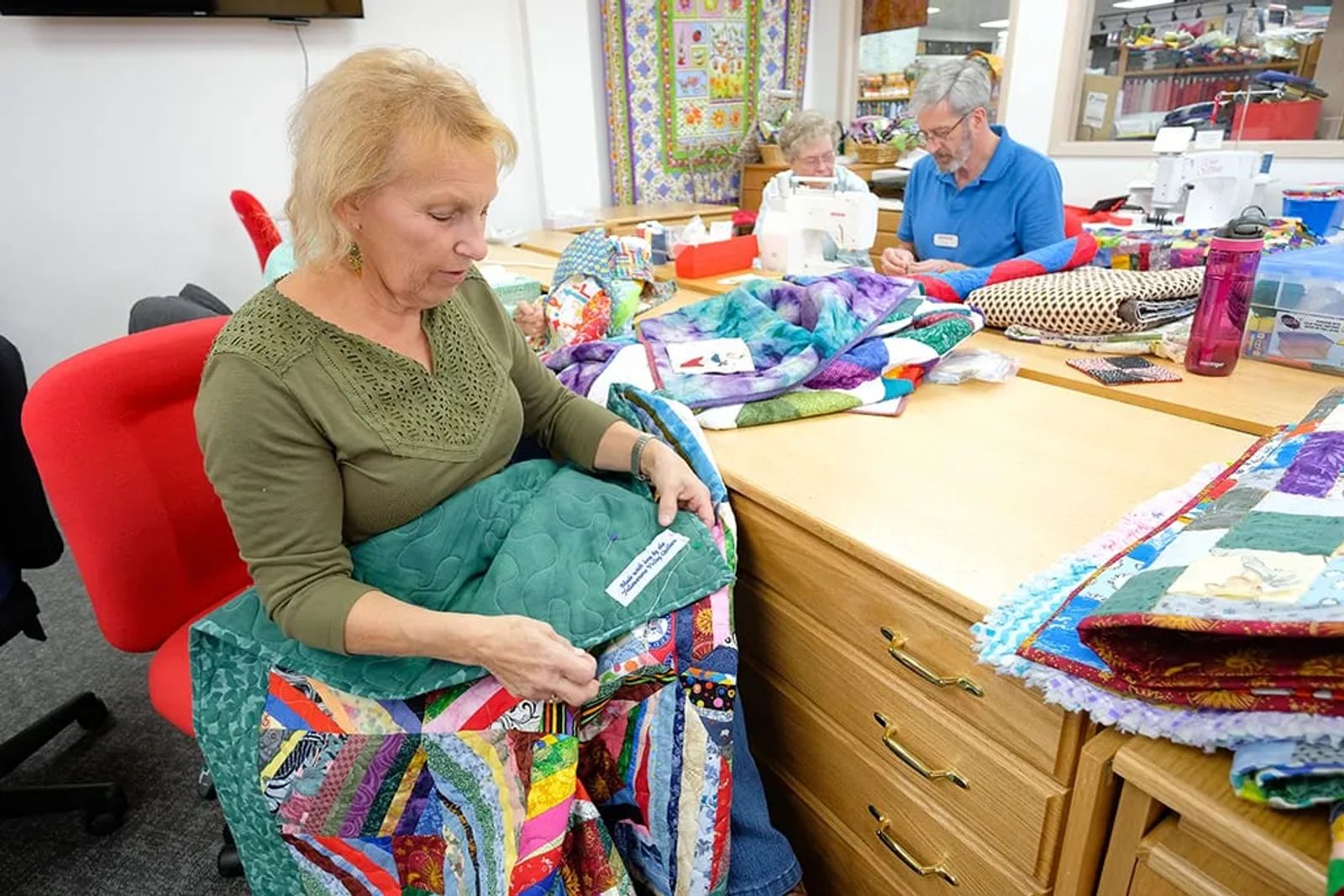 "Heart Warmers is a group that gives out quilts in the community," Alice says. "We meet four times a year. Somebody will donate a top (just the single layer top of the quilt without the batting or backing) and we will meet together and finish it up so it can be given out."
For the most part, the material for these projects is donated. Committee members then take on the task of matching up fabrics so that what is created is a well done labor of love. From there, the search is on for the causes most in need.
"The committee chair usually has her finger on the pulse of the community and who would need a quilt," Linda says.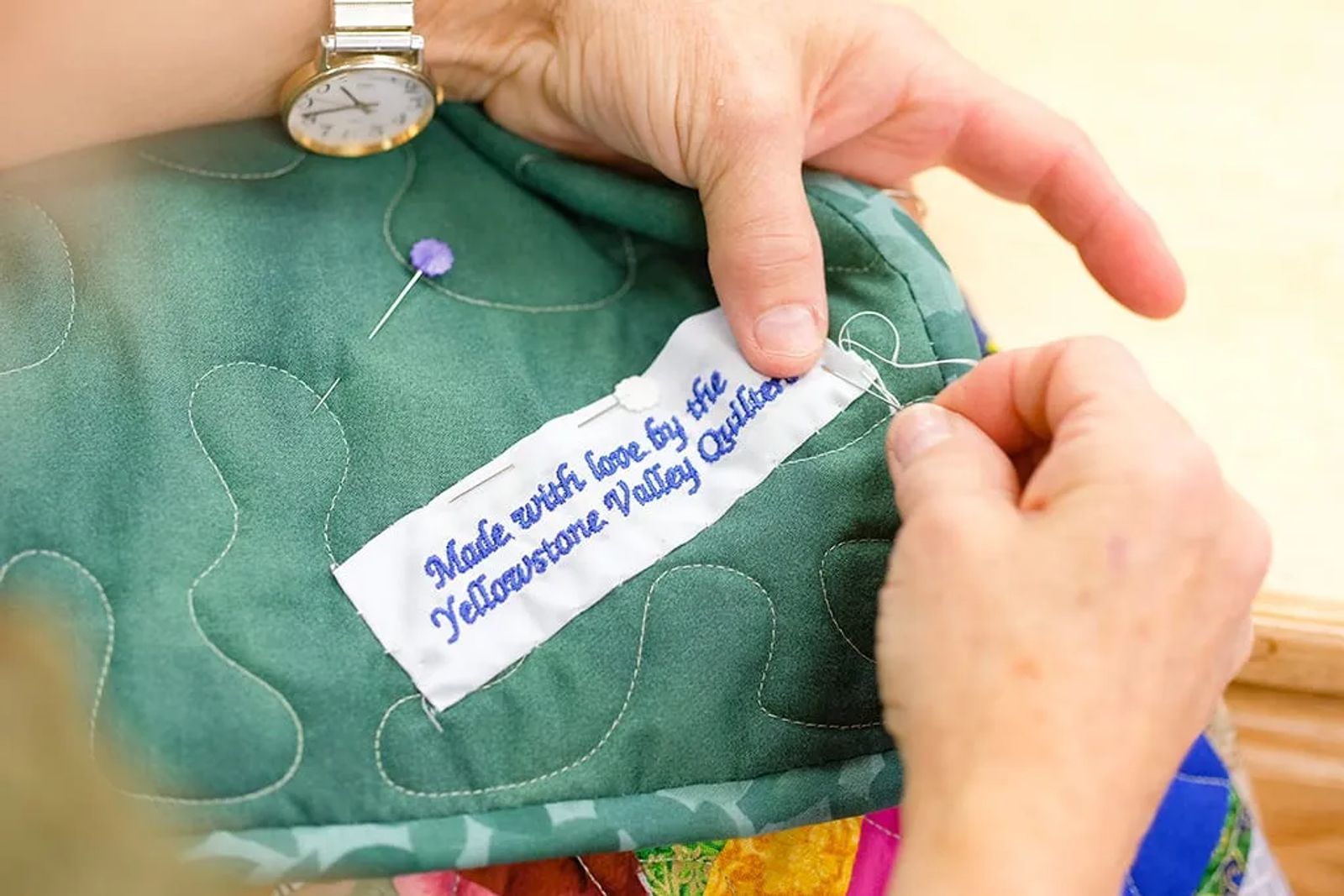 This amazing collective effort has provided more than 100 quilts to different organizations in just the first seven months of 2018. With dozens more in the works, hospice homes, elementary schools, people with disabilities and residents of Habitat for Humanity homes are most likely to be a little bit warmer before 2019 arrives.
"When we give to new homeowners through Habitat for Humanity, every person in the family gets a special quilt from us," Linda says. "It is so fun to see everybody be excited to have something of their own in the house.  Little kids are so excited for the quilt ladies to come because they know they will be getting their own blanket."
It's hard to fully appreciate the gifts the Big Sky Quilt Association gives to so many in our community. Hundreds of yards of fabric are cut and thousands of miles of thread are used to artistically piece these works back together. While the finished projects are unquestionably beautiful, the real beauty is the image of those wrapped in love from anonymous quilters in the community.
Stitch by stitch, minute by minute, yard by yard, love is created and shared.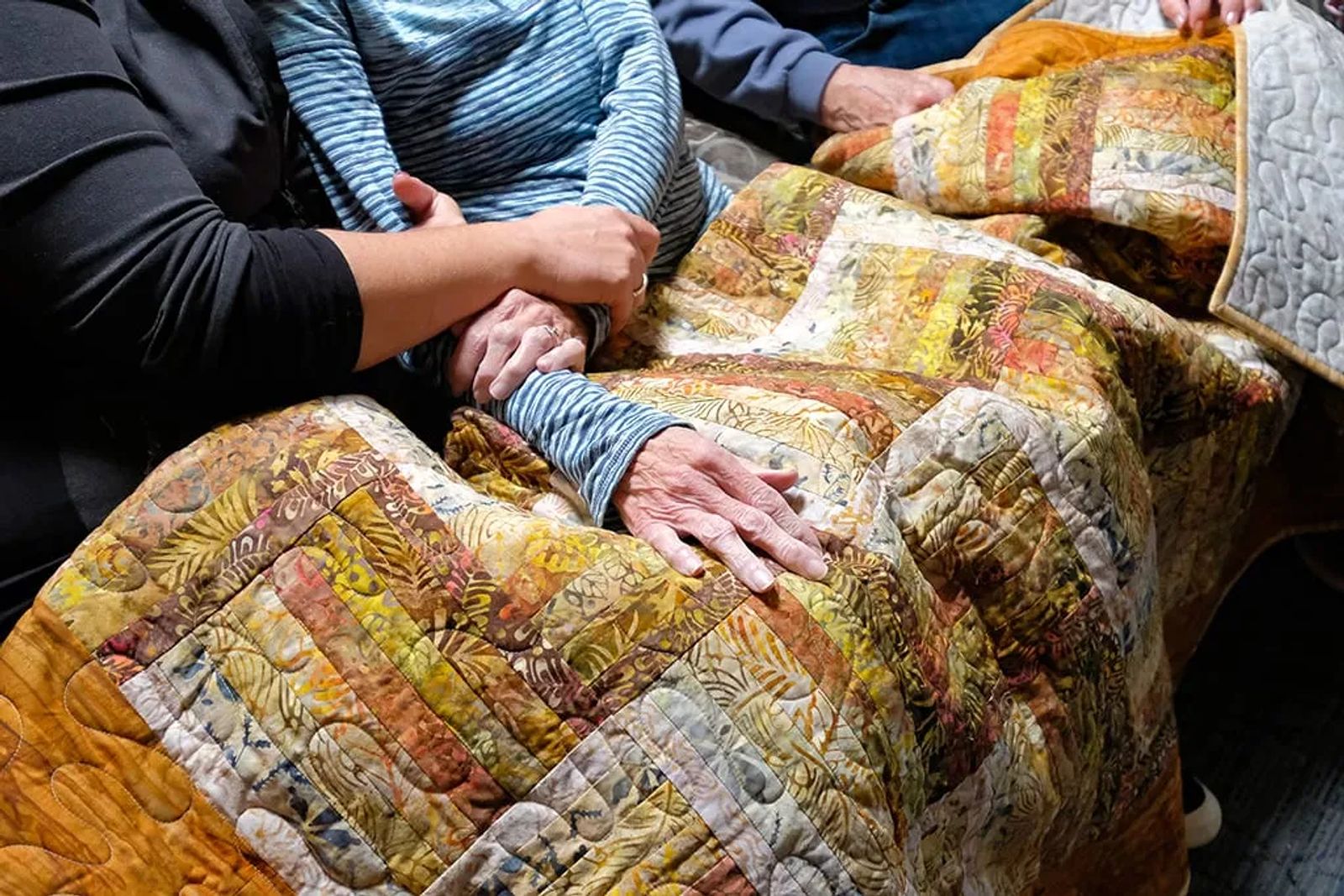 HEART WARMERS
A look at the beneficiaries of the Big Sky Quilt Association
Family Support Network
Riverstone Maternal and Child Health
Tumbleweed
Family Promise
Eagle Cliff Healthcare Community
Yellowstone Boys and Girls Ranch
Habitat for Humanity
Billings Clinic Dialysis
Angela's Piazza
Eagle Cliffs, Miles Avenue, Poly Drive and Ponderosa Elementary Schools
Youth Dynamics
COR Enterprises
YWCA's Gateway House
Rocky Mountain Hospice
Big Sky Senior Services
Community Crisis Center
Westpark Village
A BETTER TOMORROW, ONE QUILT AT A TIME
Big Sky Quilt Association puts talent on display
Every two years, the Big Sky Quilt Association hosts a massive quilt show open to all Montana quilters. Quilters pay a fee to enter the show under one of 10 categories (miniature, hand stitching etc.) in hopes of winning recognition.  According to association member Linda Owens, quilters submitted more than 400 entries last year. The show also offers classes from both local and national instructors.
The show is open to the public, and attendees are invited to bring a quilt to add to those that are donated to good causes throughout the year. The next show, "A Better Tomorrow, One Quilt at a Time," will be March 14-16, 2019, at the Shrine Auditorium.  All proceeds go towards helping the quilt guilds continue their work of keeping the community warm and loved. For more information or to register for the show, visit bigskyquiltassociation.com.