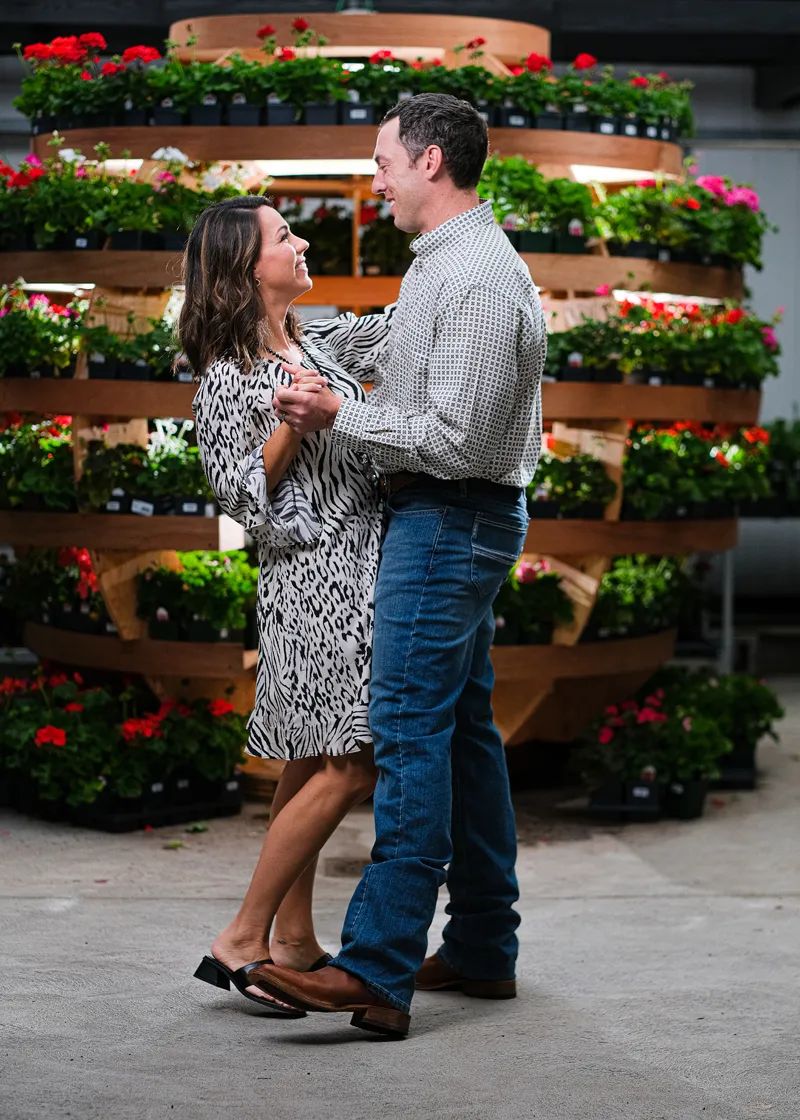 The Dress is Back
It's the perfect time for flowy, flirty fashion
Your college roommate, your neighbor's son, or your even cousin are all jumping at the chance to gather their friends and families for a celebration of love and reconnection as they walk down the aisle. As you celebrate in style, it's a change to look polished and maybe a little more sophisticated than this time last year. While brides already said yes to the dress, it's our turn as guests to hit up local shops, fully stocked with some of our favorite frocks. As a bonus, we've even picked out some looks for your plus one.
TIPPING OUR HAT
Though a well-dressed man in a crisp Cinch button up, starch jeans and cowboy boots makes you think of dancing the night away, its truly the gal he spins that turns heads. This couple pairing is perfect for the casual outdoor wedding that comes with barn dances, backyard lights and a bit of jitterbugging. Animal print in a classic black and white combo is a statement that you have arrived to have a good time. Sensible sandals allow your feet to be footloose and fancy free all night long.
WHAT ANDREW IS WEARING: Cinch silver label jeans, $49.99; Cinch button up shirt, $59.99; Justin belt, $38; Justin Caddo Brown boot, $224.95. All can be found at Shipton's Big R.
WHAT RACHEL IS WEARING: Renuar dress, $124; Matisse Goddess sandals, $129; necklace, $82. All can be found at Cricket Clothing Co.
SATURDAY SWAGGER
The sun is shining and smiles are bigger and brighter, right along with our party outfits. Floral dresses always convey a sense of joy, perfect for a marriage celebration. Coordinating colors doesn't mean you have to be a perfect match. Rather, choose complementary colors, perfect for pictures. Warm-toned pants paired with a small and simply patterned shirt partner perfectly with her bloom-filled midi dress.
WHAT ANDREW IS WEARING: Brax cooper pant, $185; Bugatchi Oooh cotton shirt, $125; belt, $75; Samuel Hubbard flight low top shoe, $195. All can be found at Jasons Clothing for Men.
WHAT RACHEL IS WEARING: Joules Kimia Strappy Dress, $105; Brighton Christo Banff bracelets, $58;
Brighton Marrakesh earrings, $38; Blossom Hill Butterfly Necklace, $98. All can be found at Neecee's.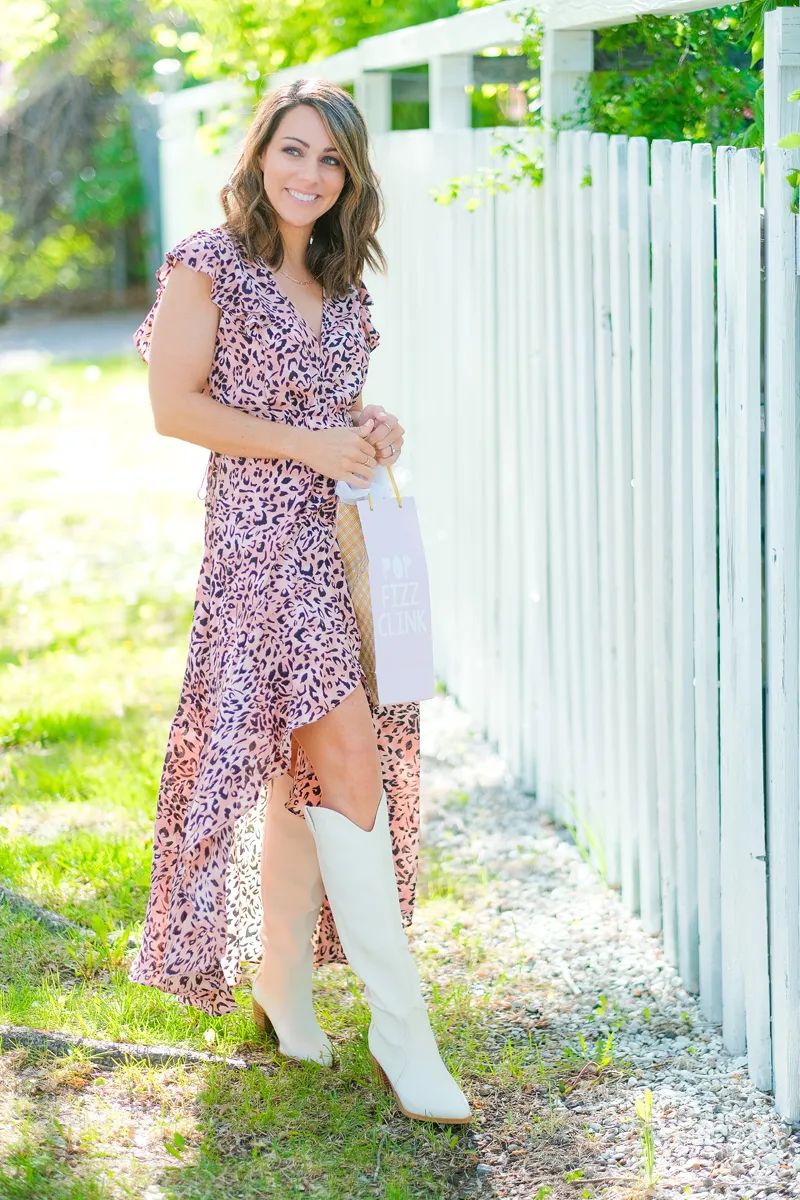 OWN THE ROOM
Dressing up hasn't lost its luster and as a true fashionista this high-low dress with knee high boots reminds everyone just how trendsetting you are even after a year of casual cotton and slippers. Own the room in this head turner, not to outdo the bride, of course. The wrap dress is flattering on all shapes and the high-low hem elongates the legs for a taller silhouette. When you have a statement dress and fashion forward footwear like this, keeping the jewelry simple is key.
WHAT RACHEL IS WEARING: Billini Novena boot, $98; Buddy Love Drew Kitty dress, $108; Athena Designs thin link necklace, $59. All can be found at RocHouse.
BEST DRESSED AWARD
Truly high-end events that require cocktail attire or Montana's version of black tie doesn't mean you have to wear floor-length dresses or satin sheaths. The elegance that resonates from wearing a matching set ensemble is first-class fancy. Black on black of course takes elegance to a new level but this simple silky tank and pull-on trouser is chic as well as effortless. You will look well put together and also incredibly comfortable for the entire festivities. Pair with the most on-trend braided sandal and you will be collecting compliments all night.
WHAT RACHEL IS WEARING: Deluc satin high neck tank, $55; Deluc satin drawstring pant, $79; Dolce Vita braided strap heel, $120; Kinsey Designs mini chandelier earrings, $39. All can be found at Something Chic.
Editor's Note: Hair and makeup compliments of stylist Brooke Becker of Sanctuary Spa and Salon.