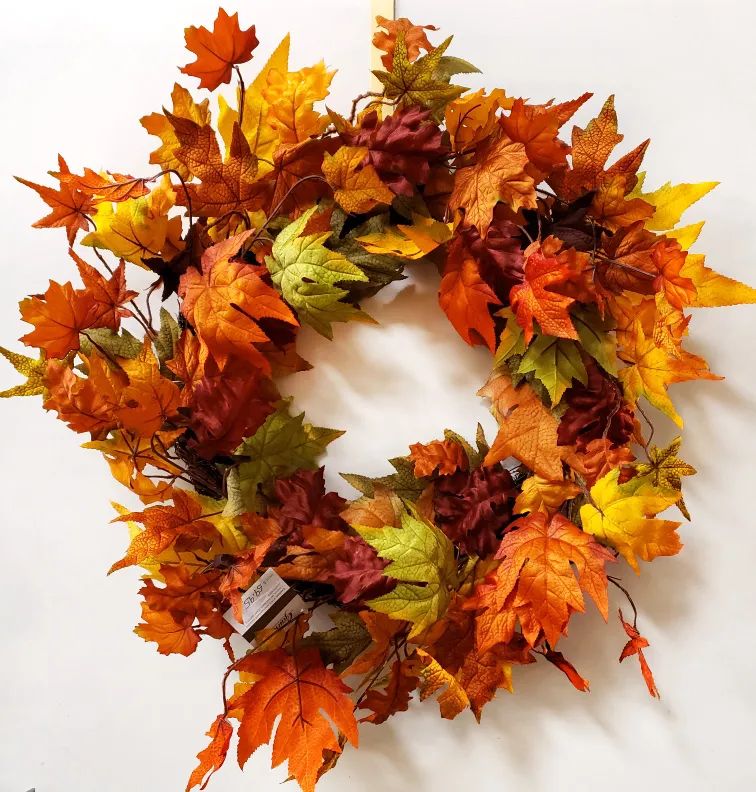 The glory & Magic of Autumn
Capture the warmth of the season both indoors & out
From the Experts at Gainan's
Unrivaled by any other season, fall is unparalleled in its glory by its magical colors. It provides a great opportunity to supplement home decorating by capturing the warmth of the season with rich colors, spicy fragrances, and cozy settings -- both outdoors and indoors.
Greet your neighbors and visitors with a festive outdoor display. It can be as simple as single pots of mums or individual pumpkins lining your walk or placed on your steps, to a more elaborate fall display in your yard. Bundles of cornstalks can be tied around a lamppost, fanned out against your house or propped up by straw bales.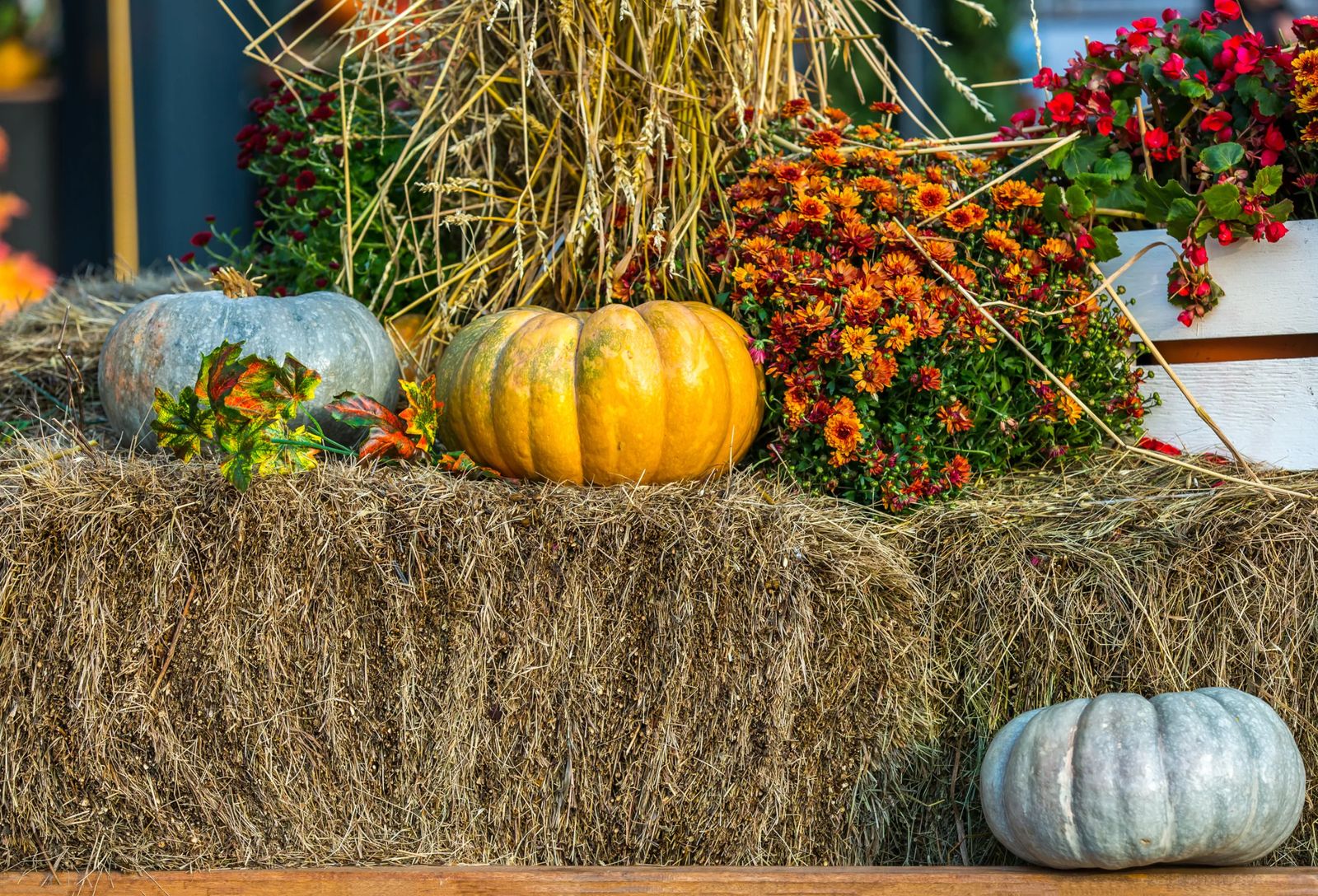 Straw bales are great as a foundation for your display. Arranging them in tiers creates a more dramatic look. Place pumpkins of all sizes, odd-shaped squash and gourds and bright outdoor plants such as mums, pansies and cabbage to add color and interest. Stuff an old set of clothes with straw to create a scarecrow. Use a pumpkin or an old stuffed pillowcase for a head, gloves for hands and top it off with an old hat. Lengths of ivy can be cut and twined throughout your display. There is an abundance of Engleman ivy and Virginia creeper in our area and it turns a brilliant burgundy in the fall.
To bring the festivity indoors, you don't need to drag a straw bale into your foyer. A shock of wheat or the tops of cornstalks bundled together with a rich fall ribbon can be hung on a wall or placed in a basket. Add fall fragrance in your home by layering potpourri in a basket and cover with cones or nuts and place on coffee table or end table. Select spicy, cozy scents like cinnamon, nutmeg and vanilla.
Fresh flowers are beautiful additions to your interior. Bursting with color and life, a vase filled with seasonal flowers and rustic accents like tinted sunflowers, Chinese lantern, pumpkin tree, hypericum, rose hips, fine maple, bittersweet and rover mums will add the perfect touch to a kitchen island, bedroom or dining table.
For your dinner table, create candleholders for tapers by carving out space in miniature pumpkins, gourds or apples. Wrap simple vases with raffia, ribbon, fall leaves, twigs or cinnamon sticks and fill with fall flowers to create a fun look. Whatever you do, place the flowers somewhere that you will see them regularly. They add ambience and are a great-pick-me up, too!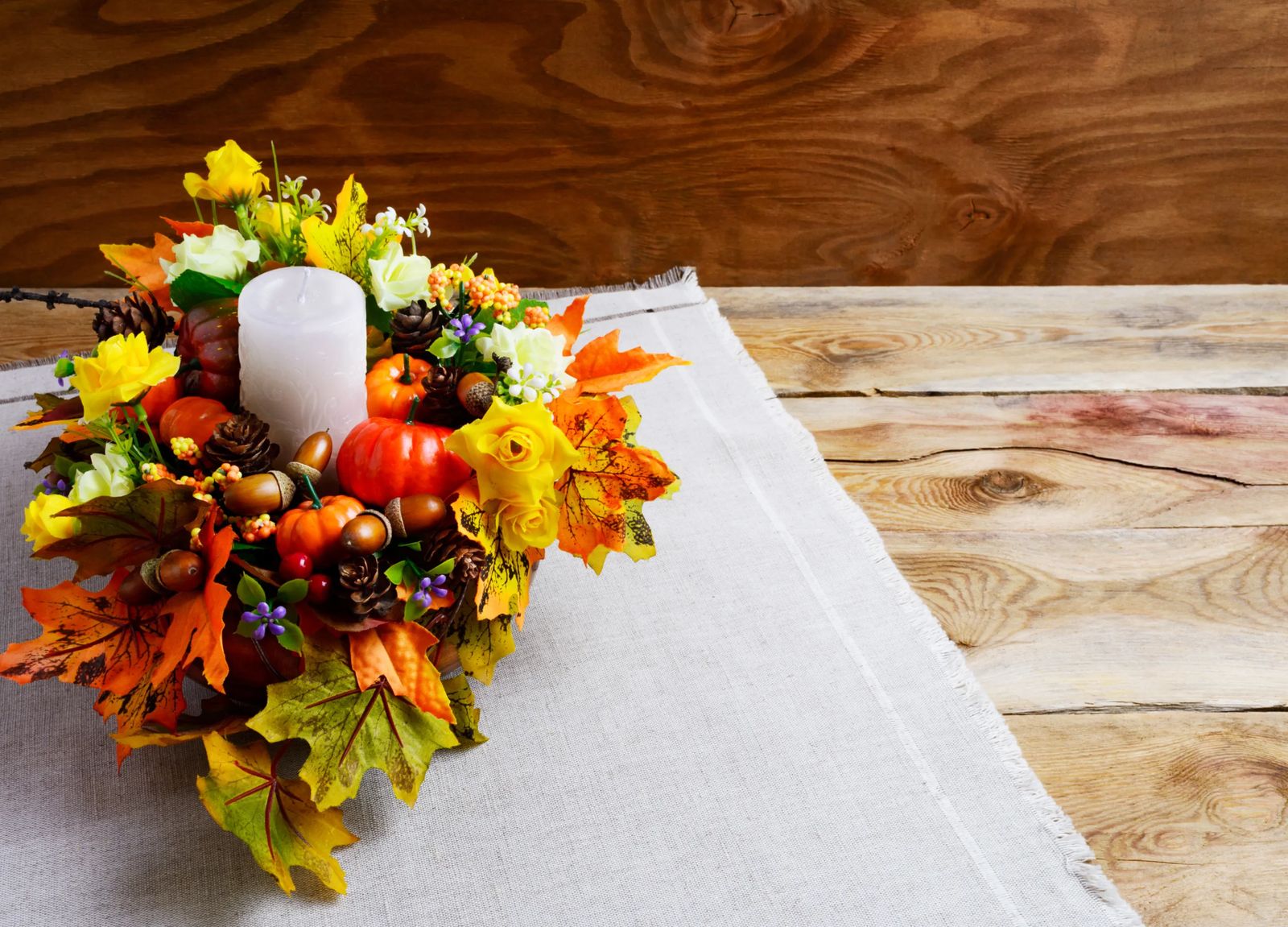 One centerpiece idea is to arrange a bed of artificial fall leaves on a large platter so the leaves hang over the edge. Place an arrangement of pillar candles on the leaves and fill in the empty spaces with small pinecones, nuts or clusters of berries. For a more modern table centerpiece, fill a bowl or simple platter with green apples, gold leaves and brown natural accents such as pinecones or nuts. Whatever you do - have fun with it!