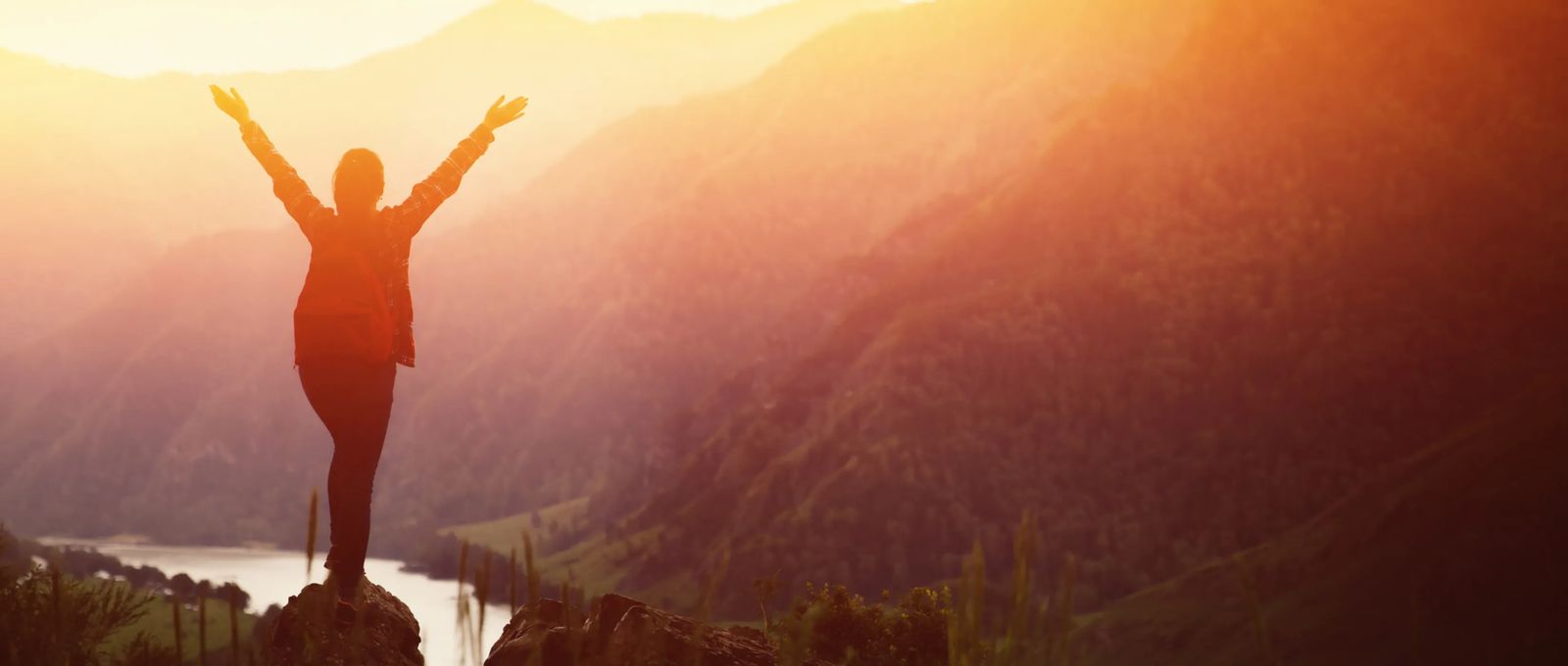 The Great Resignation
My friend Tina often calls it "in the time before" when talking about life and business before Covid waltzed onto the stage and made itself part of our reality. Sometimes we laugh when she says it, sometimes we cry. I am betting you feel quite the same.
There were things "in the time before" that we did without thinking, like run into the grocery store for one item with nary a thought as to what that could mean to our health. There are things that we miss, like milestone celebrations without masks. And then, there's the overarching aroma of hand sanitizer. The time before. It's like the romanticized good old days, only not that long ago.
As we have journeyed through Covid, I've been endlessly fascinated about what we are lamenting and what we are growing towards both as individuals and a society. I went into Covid with both the loss of my mom and all of my scheduled team-building events on the day the world shut down. I soon found myself sitting on the couch trying to figure out who I would be both in the moment and when the pandemic ended. It wasn't a pretty sight. There was ice cream on my T-shirt and tears on my cheeks as I screamed at the TV.
Then, in an act of divine grace, I was reminded there were still things I could control, things I could use this time to improve, like my fitness, and change, like my wall colors. I decided that, by damn, I would come out of Covid with a stronger business and stronger biceps, and I did. I found that I was not alone, that there were legions of people determined to not just survive, but thrive, even in a world gone mad.
And now, here we are, two years later, still in pandemic mode, still trying to figure out what it all means, and discovering that the questions have led to a new phenomenon, The Great Resignation.
The Great Resignation started as The Great Quit. Frontline workers quickly burnt out under pandemic demands or discovered that quitting and taking a job down the street for $1 an hour more was not just possible, it was kind of fun. As the job market went from an employer's market, with people feeling lucky to have their job, to an employee's market, where employers with millions of open jobs offered signing bonuses, extended benefits and blue-sky promises.
Next came the professionals, the degreed and the early retirees, all marching out the door with heads held high, anxious for change. As a coach who helps individuals and teams deal with change, I can tell you that finding people anxious for change, instead of fighting it, is not what I am used to seeing!
Millions of people seem to be asking themselves my favorite question, what's next? If they are tired of dead-end jobs, curious about entrepreneurship, or wondering why they continue to commute when their home office feels safer, this feels like their time.
Steve Arveschoug, executive director of Big Sky Economic Development Authority, recently mentioned to me that The Great Resignation fascinates him, and that he feels people who are nearing retirement in the next 10 years or so seem to be saying "this change is for me." They have done the time, slogged through the duties of life, and are at a point where they want to not just have a job, but to love that job.
Covid, with all its pain, seems to have given people the gift of reflection, the opportunity to reevaluate the current status of life and seek to live not just in the moment, but to live with a new dedication to tomorrow's moments as well. Employers are stepping up, reevaluating everything about their organizations and making improvements on the fly instead of dragging them out for years.
According to Fortune Daily writer Lance Lambert in an article titled "The Great Resignation is No Joke," 73 percent of CEOs feel that The Great Resignation is the most likely external issue to disrupt their business growth. Fifty-seven percent also say that attracting and retaining talent is their organization's biggest focus. The churning of the employee pool will cost business billions of dollars in 2022 as companies find and train new employees and miss out on opportunities they simply don't have the bandwidth to take on.
Women who began leaving the workforce as soon as the pandemic started are using these facts to their advantage. At first, as "the time before" ground to a halt, women seemed to feel the need to spend time at home protecting their families from the virus, and to participate in the schooling of their children. Now women are using this as an opportunity to demand more flexible schedules, improved childcare benefits and, some would say at long last, to demand and get a dramatic increase in their salaries.
In Montana, approximately 15,000 women started new businesses in 2021, and our local Small Business Development Center counseled more than 100 new women-owned businesses. Their training calendar is brimming with more who are learning how to be entrepreneurs. Women are stepping into new roles and titles, seeking out their dream jobs instead of waiting for someday, as someday seems to have landed in their laps with a fever and a cough.
The Great Resignation, while creating strife for employers, is also giving them a chance to say, "out with the old and in with the new," in a graceful manner. As people leave positions, those positions are reevaluated, redesigned or eliminated. Policies that no longer serve the greater good are being extinguished, and strategic plans include more focus on culture than they did in the time before. Hoping these and other measures will right the ship, or at least stop the rocking as people come and go, seems to be the pastime of executives everywhere.
We are in a time of change, going through the age-old process of order, disorder, and reorder. If the disorder feels too tumultuous to you, if you long for the order you used to know, and you dread what reorder looks like, I can't promise you brighter days ahead, at least not yet. Change, as they say, is a coming.
However, if you are in the mood to seek out greener grass, to find who you could be if only given the opportunity, The Great Resignation is a gift to you, as it was to Shelly Young, who wanted to embrace her creativity and her soul's calling. She started Lone Raven Art and hasn't looked back. If, in reevaluating you discover you are not content, this is your chance to say, "In the time before I was stuck, but now I am free to be me." A gift like this doesn't come along very often.